​4 considerations to make when choosing a new Bluetooth speaker
Once you have found a durable speaker and purchased it, your main concern should be maintaining it.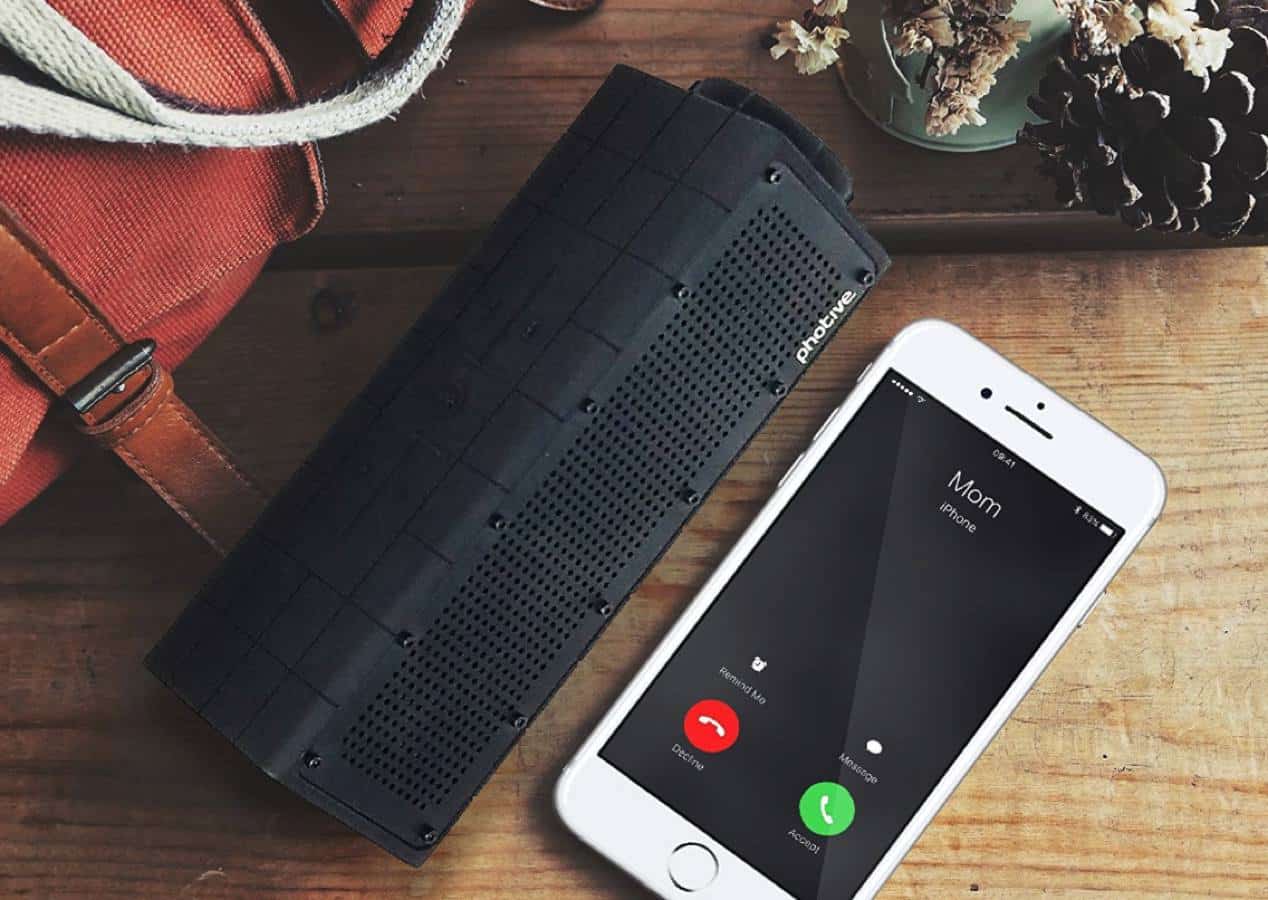 The Bluetooth speaker industry generates around $1 billion each year. For most people, investing in a Bluetooth speaker is something they do out of necessity. If a person works outdoors or wants a little music while they are in the shower, pairing one of these speakers to a mobile device is the best option.
With all of the different Bluetooth speakers on the market, selecting the right one can be challenging to say the least. This is why you should focus on weighing all of your options before making a purchase.
Doing some online research to assess the top picks for the best portable speaker is a great idea. With this information, you can begin to narrow down the list of available options.
Here are some of the considerations you should make when trying to choose the right Bluetooth speaker.
The Portability Factor
Since you will be carrying your new Bluetooth speaker with you wherever you go, making sure it is easy to carry and transport is essential. The last thing you want is a big and bulky speaker due to the aggravation it can cause.
Luckily, the market is filled with lightweight and compact speakers that are priced reasonably. The best way to figure out which speaker is the right fit for your needs is by going in and putting your hands on each option. By getting this firsthand look at each speaker, you can easily choose the best option for your needs.
How Good is the Sound Quality?
Some people get so wrapped up in getting a small and cool looking speaker that they forget all about the sound quality a product has. Neglecting to consider this important factor may lead to you getting a speaker that doesn't deliver when it comes to sound.
While you may have to pay a bit more for a speaker with great sound quality, it will be worth the investment. Taking a look at the output power wattage provided by a particular speaker can tell you all you need to know about the sound quality. Ideally, you want to choose a speaker that puts out between 15 to 20 watts of power.
Investing in a Durable Speaker
Are you going to be taking your new Bluetooth speaker outdoors on a regular basis? If so, getting a product that is designed to stand up to the elements is vital. There are plenty of speakers on the market that are waterproof and resilient.
Once you have found a durable speaker and purchased it, your main concern should be maintaining it. Cleaning the speaker on occasion can help you avoid dirt buildup and other problems.
Choosing a Speaker With a Powerful Battery
One of the biggest drawbacks that come with using a Bluetooth speaker is the fact that they will eventually go dead. Instead of having to charge a new speaker daily, you need to look for a model that features an efficient battery.
When looking at the battery life a speaker has, you should also take note regarding how long it takes to fully charge it. Many of the modern Bluetooth speakers feature a fast charging system. This means you will be able to fully charge the speaker in a couple of hours.
Seeking out the guidance of a portable electronics professional is a great idea. These professionals will be able to take the needs you have and use this information to help you choose the best Bluetooth speaker on the market.
Have any thoughts on this? Let us know down below in the comments or carry the discussion over to our Twitter or Facebook.
Editors' Recommendations: