11 best animation software for beginners (free & paid)
Creating animated videos at a beginner level might seem a daunting task, not anymore.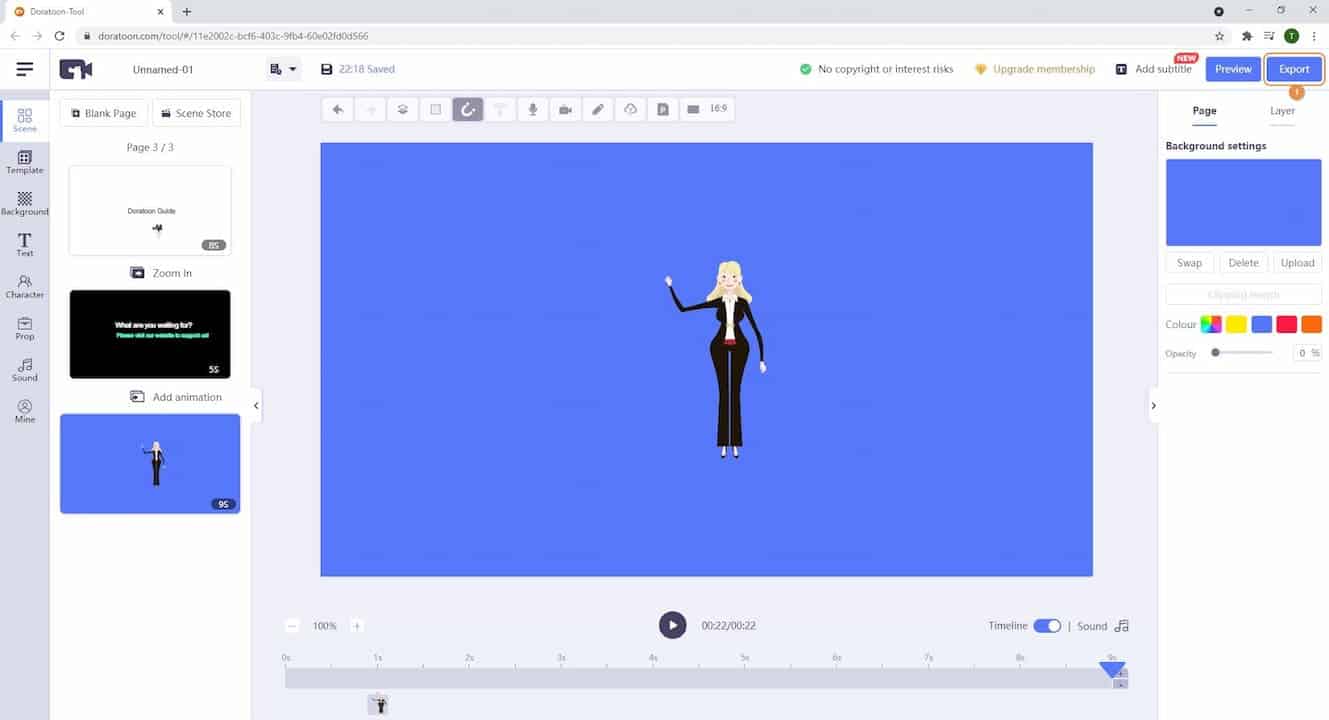 Animation has never seemed easier for people as it requires a lot of effort to make an animation from scratch.
Whether you belong to the business, education, human resource, or any graphics-related field, animation can make your work a thousand times more attractive and striking.
You can use animation to present on different topics related to project management, company introduction, traveling events, and vlogs.
Therefore, the article provides a complete description of the 11 most famous and best animation software for beginners.
What An Animation Creator Can Help You?
Animation software can be utilized in various professional fields of life. Here, we will acknowledge the domains where an animation creator can help you.
Business: Business fields including resumes, company introduction, infographics, and reports are the places where an animation maker can take the lead. It can also help users in creating animation videos for project management and different online conferences and gatherings.
Marketing: If you belong to the field of marketing, then you can utilize the animation software and its features in marketing proposals, product explaining videos, promos, social media, and advertisement videos.
HR: Users can take advantage of free animation software to create videos related to the Human resources department. Videos can be about a workplace event, recruiting, onboarding, and communication videos.
Education: You can create videos on different lectures, student projects, announcements, knowledge, and campus life. Free animation makers can help in generating content related to tutorials, assignments, and exam preparation.
Industry: One can also get assistance from animation tools to create content regarding financial services, medical and health-related videos. Videos on food and restaurants can also be created via animation app templates.
Doratoon
Doratoon is a widely used animated software across the world. It works to provide the best possible videos enriched with animated features and high-quality, powerful projects.
Doratoon – the Free Animation Software
Doratoon is a cartoon maker that helps you generate high-quality animation videos for beginners as well as professionals.
It offers features enriched with artificial intelligence that help make dubbed videos with animated characters. You can add sounds, recordings, and music from Doratoon's built-in music library.
Moreover, Doratoon offers an Artificial intelligence drawing feature that understands the shapes you draw and provides similar complete drawings.
In this part, we will acknowledge the helpful features of Doratoon along with its how-to-use guide.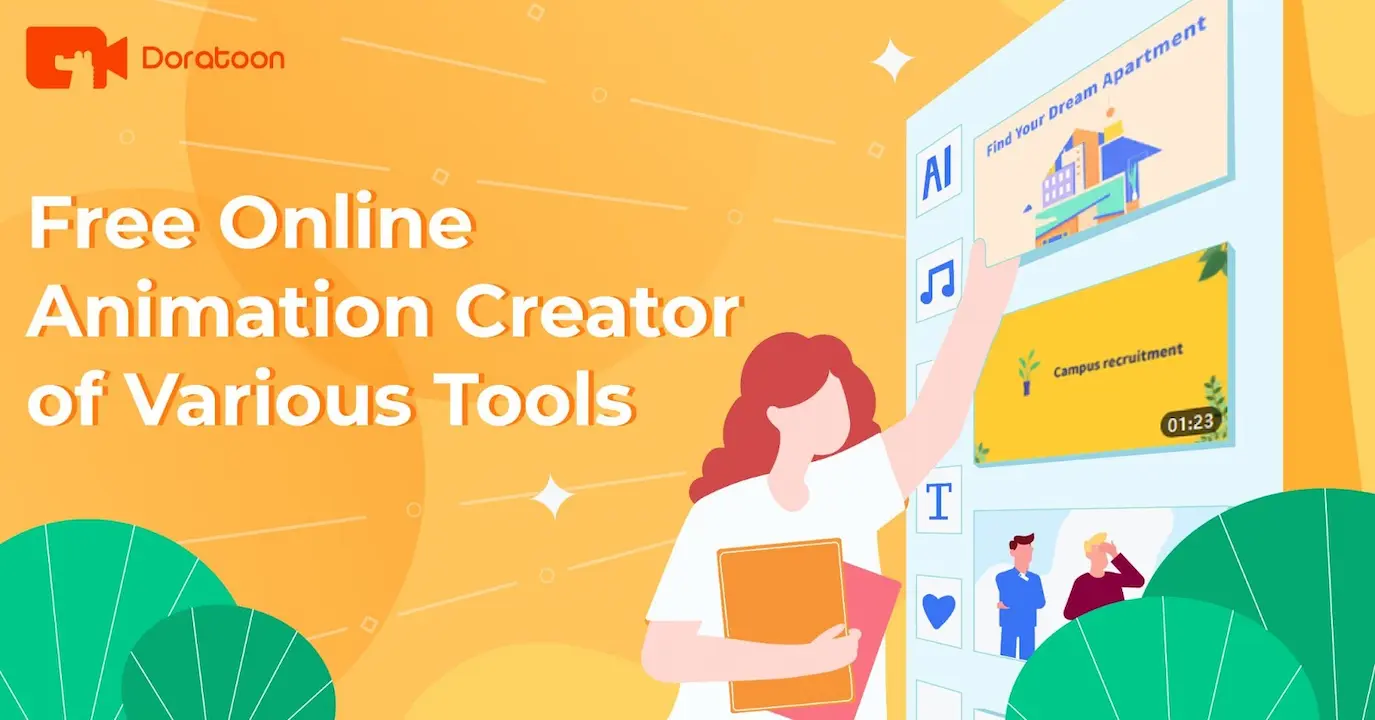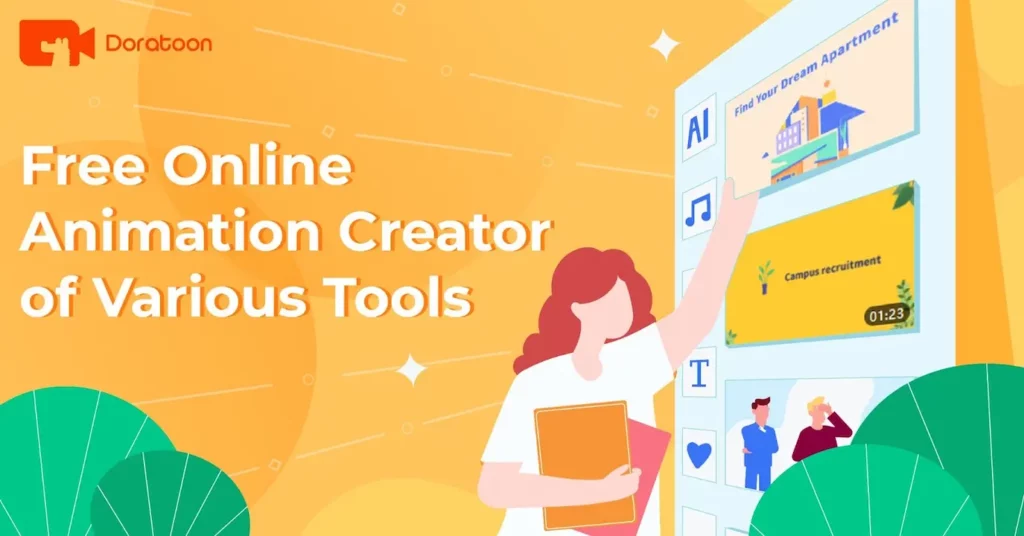 What Makes Doratoon the Best Animation Software Online for Free
Doratoon offers the following best features for creating superlative animation videos:
In this feature, you will create shapes and objects, while this feature will analyze the exact drawing you are trying to make. Based on the assessment, this tool will provide a list of similar objects that can be inserted into the video.
Doratoon's AI dubbing feature enables the user to transform his texts into a listenable speech. This helps if the user does not want to use his voice in the video. He can select the preferable voice that best suits him and add to the video after adjusting the speed.
Create Animated Characters
The addition of animated characters in an animation video makes the video multiple times attractive for toddlers. Doratoon offers more than 8000 facial expressions and actions that can be integrated into the video.
Doratoon takes the lead as the best animation software in this feature. You can convert your PowerPoint presentations into animated videos. This feature allows you to import the files and create a better-looking animated video.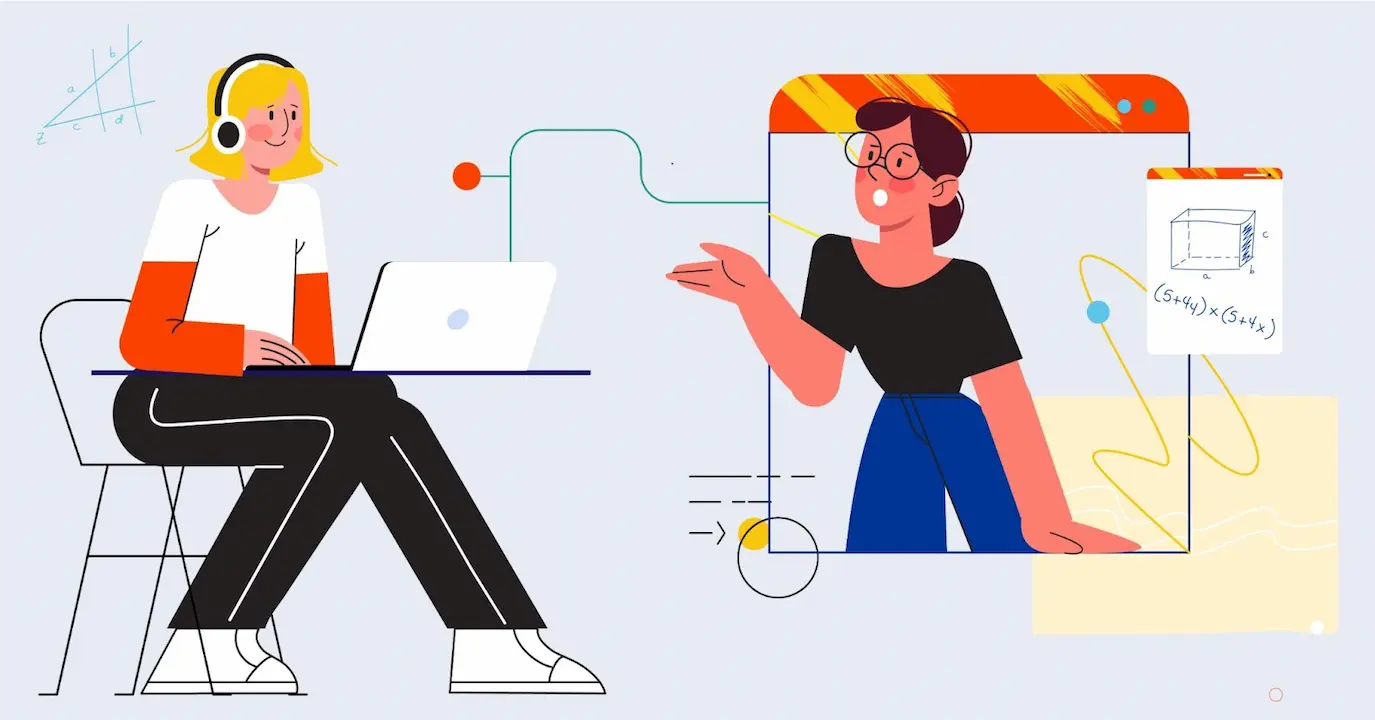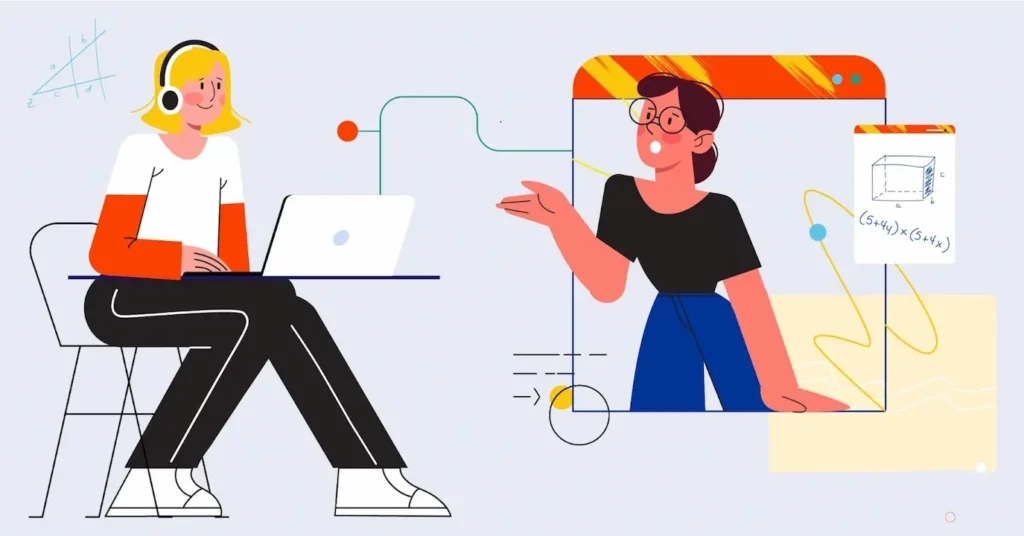 Click here to Create Your Own Animated Video With Ease.
How to Make Animated Videos with Doratoon?
Here, we will acknowledge the steps involved in creating animated videos with the assistance of Doratoon.
Step 1: Get Started with the Video Animation in Doratoon
Go to the web browser on your PC and visit the official website of Doratoon to start a new project. Sign up for an account from the available options at the navbar of Doratoon.
Now, Click on "Workbench," which provides an option to "Create a Video." Now, select the type of video that you want to create.
Step 2: Start the Editing Procedure
The video-making process will be started now. You can access music, animations, characters, and templates from Doratoon's built-in library.
After you are done with editing, click on "Preview," available at the top-right corner to view your animated video. Now, click the "Export" button to initiate the save process.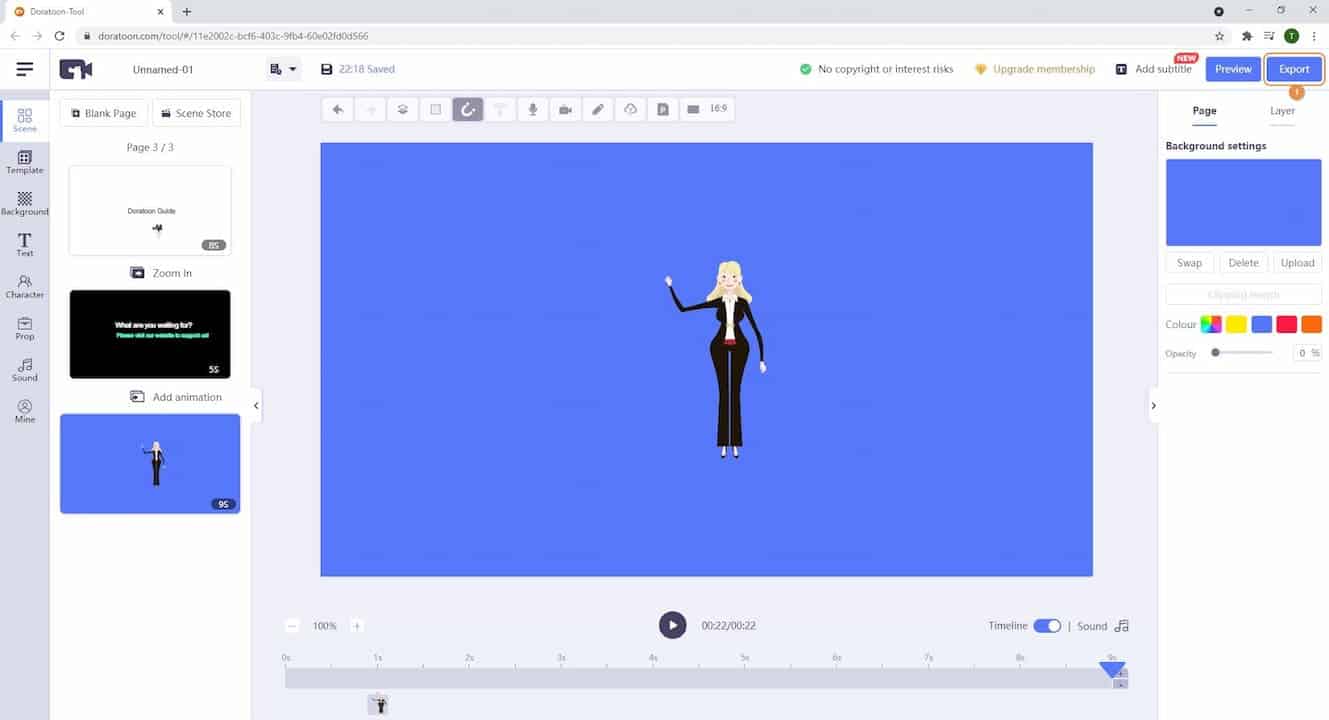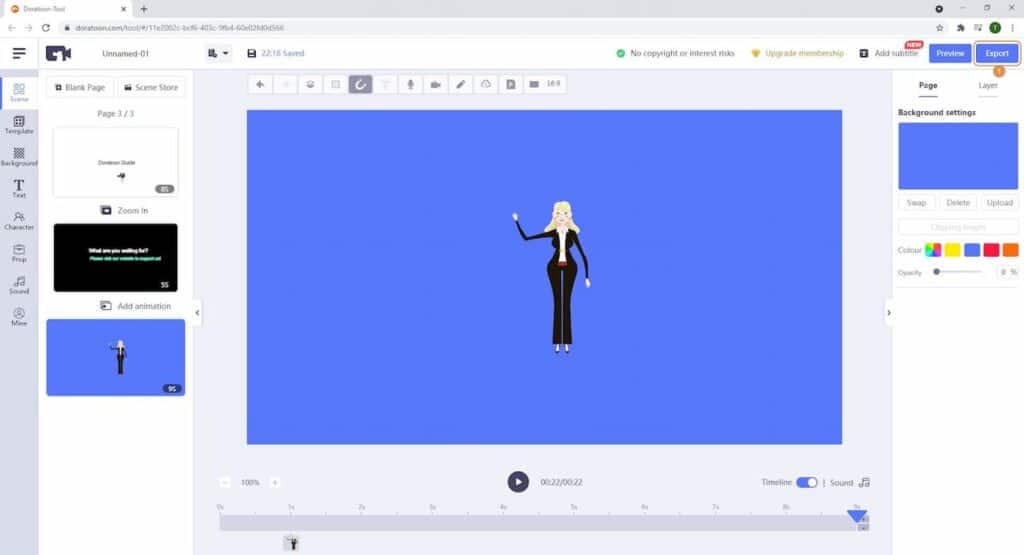 Step 3: Fill the Fields and Export
Verify the information from the "Set Export Information" page.
Mark the option that says "Use it as cover for MP4 video on local computer" and fill the fields of the resolution, watermark, title, and video description. Now, select the "OK" option and export the created video.
Flipsnack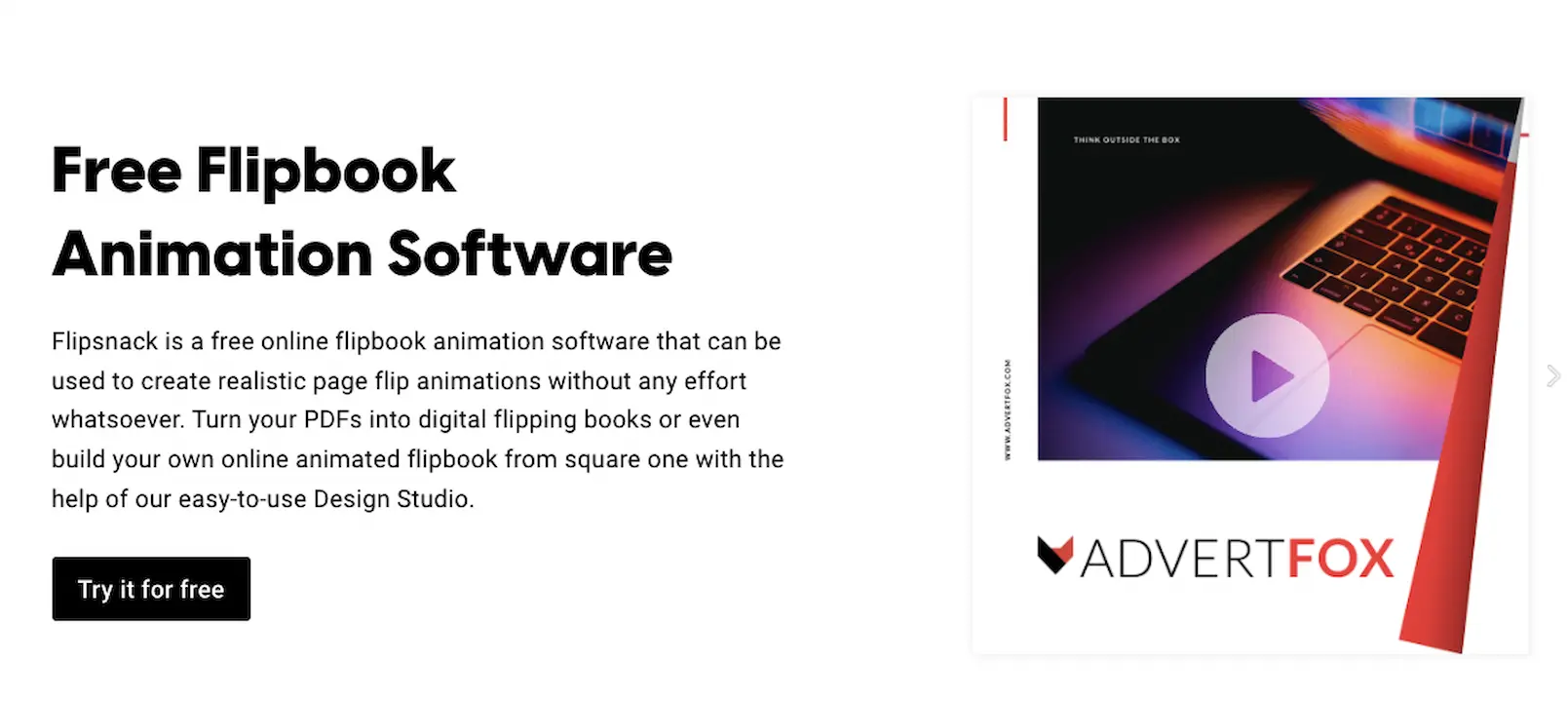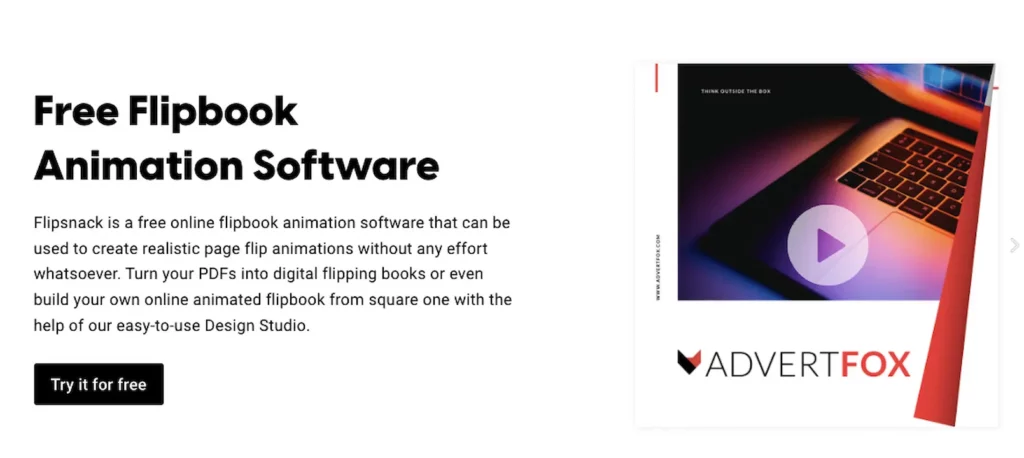 Flipsnack is a digital flipbook animation software that can be used to create and publish diverse content materials with a realistic page-flip effect.
Due to its intuitive interface and easy-to-use design studio, you can quickly transform your static documents into animated publications with interactive features such as photo-slideshows; GIFs; audio and video elements; social media buttons, and many more.
Flipsnack is a platform suitable for every type of user, so if you lack creativity or deep technical knowledge you can choose a template from their built-in library and simply adjust it to your needs.
The software comes equipped with a plethora of fully customizable templates for all sorts of publications, magazines; catalogs; presentations; portfolios; brochures; you name it.
There are also various ways in which you can share your animated flipbooks, be it publicly, privately, or unlisted, Flipsnack offers you the possibility to select and manage your audience as you want.
Biteable
Biteable provides a great way to attract your viewers with great animated scenarios and colorful videos.
You can create effective videos to use for your business and market your products in the best way possible. You can use the animation styles offered by Biteable to create tempting videos.
Biteable doesn't let its users stick to the same pattern as it provides multiple animation sets. You can select videos offering different personal as well as professional benefits via its templates.
Moreover, Biteable allows you to choose different music and sound effects from its built-in music library. Moreover, you can also import your music into the video.
Blender
A Blender is an all-rounder tool providing its help in various fields such as scripting, simulation, and animation. Blender's animation feature helps in converting still characters into moving animated characters.
The animation feature toolset of Blender provides a character animation pose editor and non-linear animation (NLA) to enable independent movements in the video.
You can add fast movement via forwarding/inverse kinematics. Moreover, the sound synchronization of Blender enables you to create symmetry in your animated video.
You can also transform a model into a possible character. It means automatic skinning, mirror functionality, and easy-weight painting. All of this and much more are possible and highly achievable via the Blender animated tool.
Crello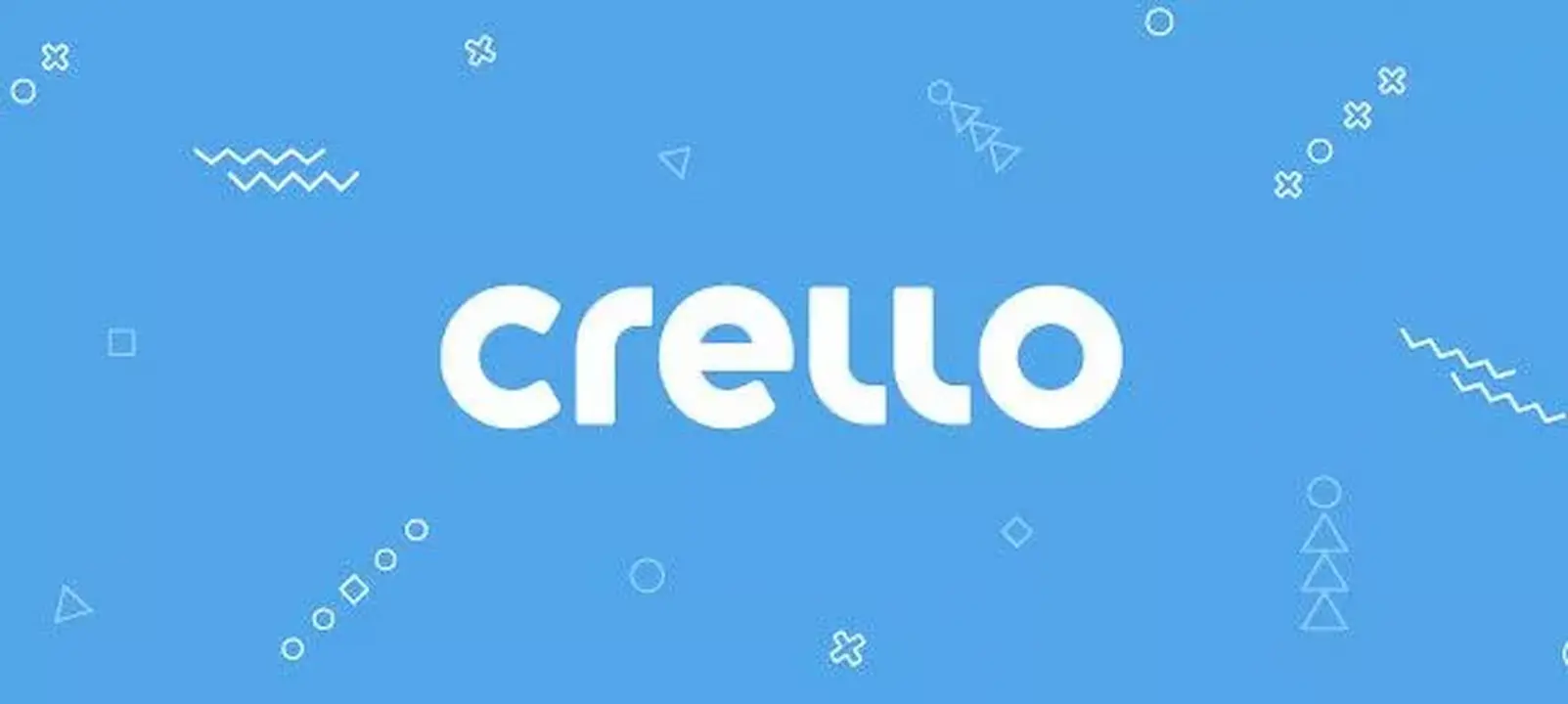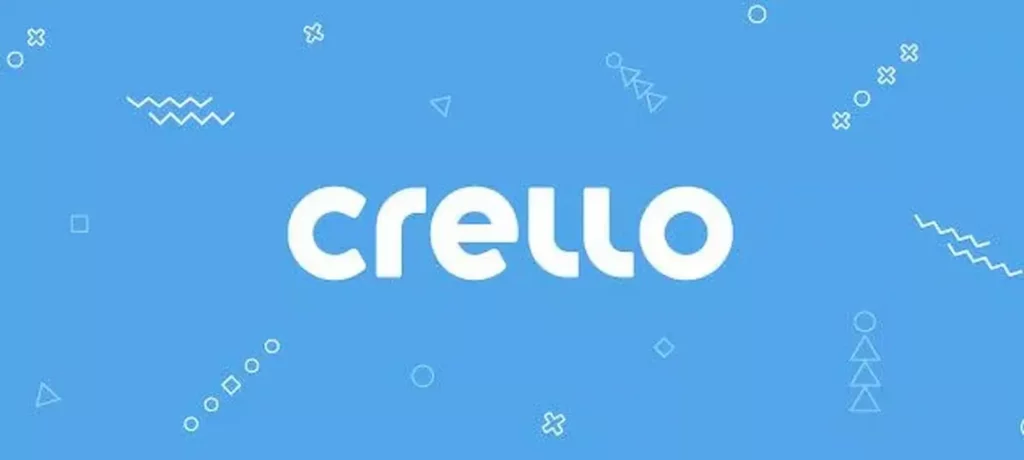 Crello provides you with various animation features to create amazing animation videos for your business, marketing company, educational institute, and Human resource department.
It allows you to resize the animated video and adjust it accordingly effortlessly. Moreover, Crello offers to create animated effects at any place of the video.
One can scatter different attractive stickers on the video and adjust their size. You can also create animated logos of your company by adding filters and movement, so your video grabs the attention of the audience.
Videos can be trimmed and imported according to your choice with Crello.
Furthermore, there are many templates available in the tool that cover Facebook Cover videos, Facebook stories, and Instagram stories. Users can utilize those templates and edit them according to their purpose.
Powtoon
Powtoon is another animation tool that creates exciting animation videos with its powerful features. One can choose templates from its marketing, tutorial, business, and promotional videos to edit them and add features to make them diverse.
This tool does not require skills as you can choose a template from its built-in library and take benefit from already created animations, characters, and video sound. You can also upload your videos and customize them with easy steps.
This website only requires simple steps. You need to choose from a pre-made video template and edit them by customizing soundtracks, footage, and animations. After finishing, you can save the video on your PC and share it on different social media platforms.
Canva
Canva is another highly useful animation software free that provides thousands of pre-made templates and designs. It helps in customizing wedding invitation videos, university presentations, short films, cinematography, and advertisement.
With Canva, you can apply animation on single slides and objects, including on a full-frame of videos. Moreover, you can add transitions at different durations and also enable movements in the animated video.
Canva has a built-in soundtrack library that provides relatable sounds in the video to make it more engaging and interesting for users.
Furthermore, the media library of Canva assists in adding images, illustrations, and icons to develop the beauty of the video.
Visme
Visme helps you showcase your brands at a higher level. You can build your brand's reputation by creating videos that market the products offered by your company. It enables you to create a highly impactful presentation for your school and college.
You can create infographics and charts that depict complex information that turns it into digestible and understandable information.
There are royalty-free stock videos and animated assets as well as professionally designed templates for marketing purposes. It offers customized options that you can use to edit templates and generate unique videos.
Animaker
Animaker is an easy-to-use and easily accessible animation platform for both beginners and professionals. It can assist you in creating eye-popping animation and live-action videos to help you in your education and business.
It contains almost 15 facial features that can be customized and used 10 times in a single video. You can add standout characters and add accessories in their outfits to uplift their personalities.
Moreover, you can add soundtracks and voiceovers to your animated characters in a video.
The auto lip-sync tool automatically synchronizes the voice with the animated character's lips movement. Animaker contains almost 20 facial expressions that add to the joy of an animated video for children.
Pencil2D
Another animation creator tool, Pencil2D, enables you to create 2D sketches of different animations for projects. It is a straightforward process that assists both beginners and professionals.
In Pencil2D, the animations are stored in vector drawings and bitmaps.
Animation can be managed with the help of vector workflow to create suitable drawings that the user wants. Moreover, this animation tool is open-source and free software.
The Pencil2D software can be downloaded on different Operating systems, including Windows, FreeBSD, macOS, and Linux.
You can also switch between vector workflows and raster that allow you to switch between painting and drawing quickly deliberately.
Adobe Spark
Adobe Spark is a small line of Adobe editors. This tool helps you integrate with different social media platforms and share your videos thereafter designing and sharing.
Adobe Spark is being utilized by big brands to generate their story and put them forward to the audience.
It can be about new ideas and old-school themes. Adobe Spark provides its help in every manner. This tool has a convenient interface along with complete guidance on how to use the software to make animated videos.
Adobe Spark provides both web and mobile solutions for the user base. You can create stylish videos from the built-in library of Adobe spark, offering different graphics and styles.
How to Choose the Best Animation Programs
We have discussed the top 10 best animation software available for beginners and professionals. Now, let's discuss the elements that should be considered while choosing the best animation creator.
Motion and Advanced 3D Modeling: Make sure to choose an animation program that provides slow and fast motion along with a 3D modeling feature.
Easy-to-use Interface: The best animation tool has a convenient interface that provides accessible and easy-to-use features and is accessible to all of the audience.
Lip-syncing Controls: The best animation tool should provide control to the user for adjusting lip synchronization and adjusting the soundtracks of the video.
Built-in Libraries: The superlative animation tool contains built-in template and media libraries so the user can access music and videos to customize later.
Tap Here to enhance your animated videos creation experience with Doratoon.
Conclusion
Learning how to create animation in work and education is needed for an hour. You can create animated characters and make interesting videos. The article has provided commendable features and working procedures of Doratoon.
Moreover, 9 other animation tools provide features enriched with artificial intelligence to create interesting videos.
Have any thoughts on this? Let us know down below in the comments or carry the discussion over to our Twitter or Facebook.
Editors' Recommendations:
---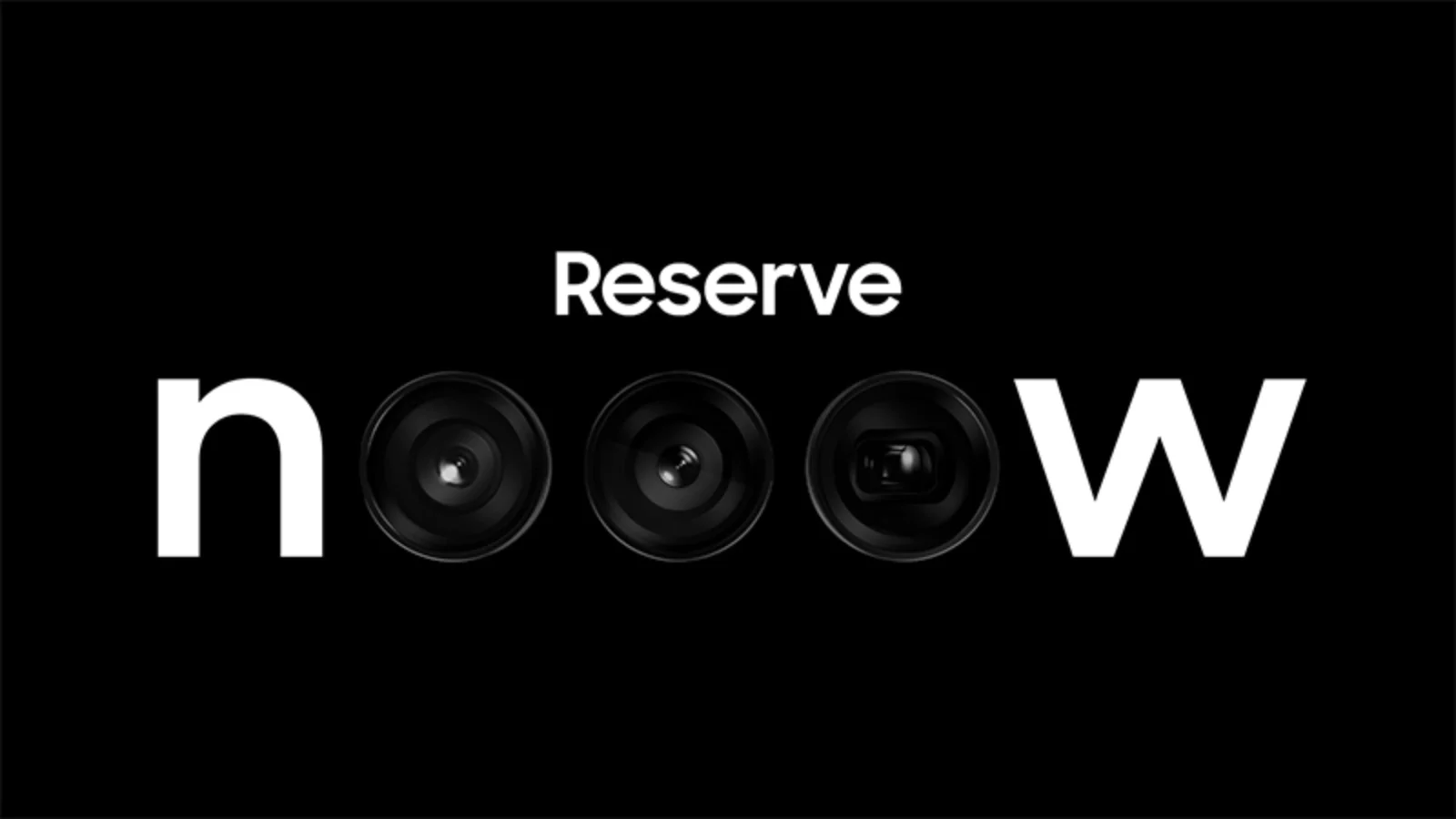 ---