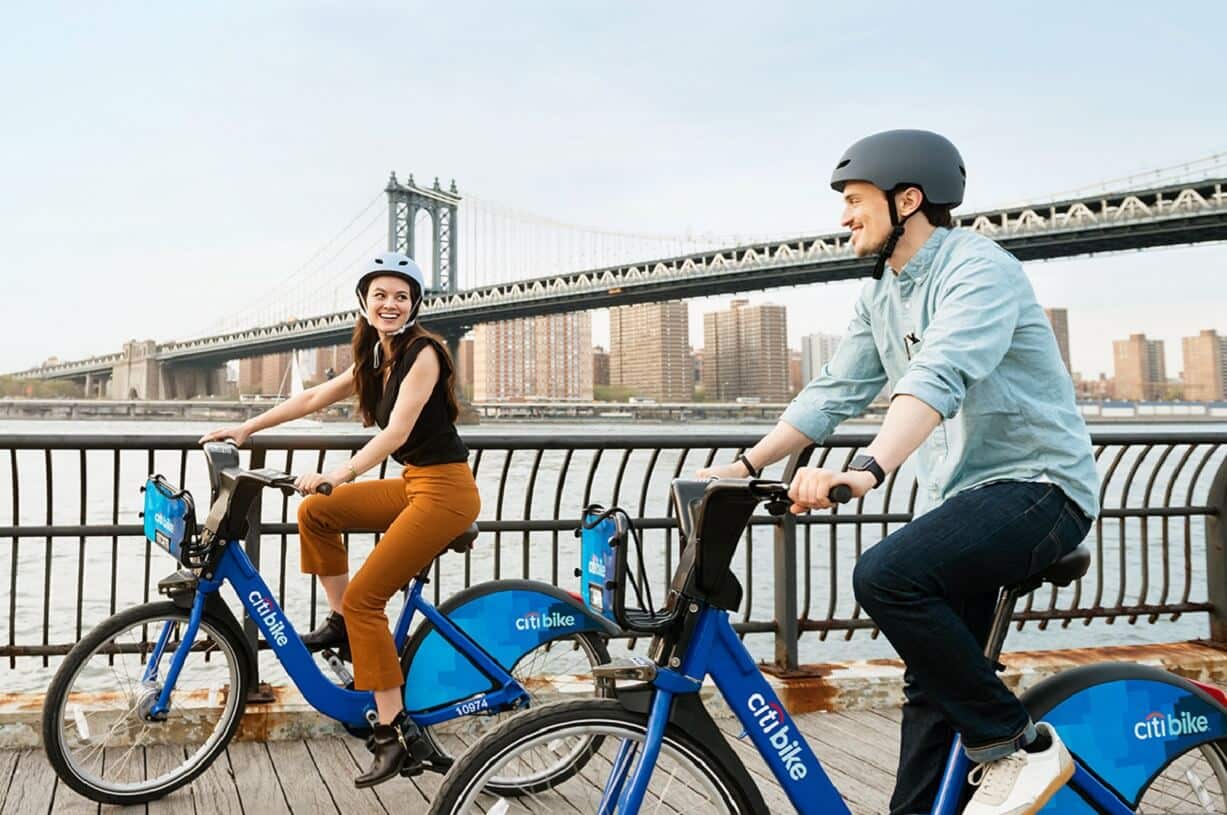 Technology has become essential in all aspects of life including cycling. Most cyclists would like to monitor their ride, training among all other sorts of data with ease. The need has lead to the development of cycling apps for android users. The phone can record the type of data that you need during your training. Most cyclists mount their Smartphone securely on the bike using the bike mount or out front mount to keep track of their performance.
Below are the best cycling apps for iPhones and smartphones;
Strava
It is an app designed by athletes for the use by the fellow athletes. It is a social network that allows athletes to connect with others from the world; thus people with a common interest will share their experiences and other information concerning some routes. Through the use of GPS, you can track, record and visualize your plans.
Other features include; manual uploading of the ride without the internet connection and sharing with other people or athletes your activities using Facebook. You will also receive daily training plans to help improve your fitness. It is pairable with other external sensors like HRM monitors, allows you to join challenges and compete against other athletes and permits you to add or remove pictures and memories of rides.
It is available either as free or on premium.
Map my rides GPS
Do you find trouble in finding a traffic-free route? If you luckily found one and you want to remember in future to avoid morning hassles Map My Rides app is sufficient to provide you with solutions. It enables you to share your information or details with others, plan for your routes, analyze your workout performance that is the total distance covered on kilometer and the calories burned.
Do not forget that you can also search for other peoples routes; record-keep the road by printing the map and finally, it allows you to connect with other apps and wearable such as automatic shoes.
It costs free, but you can get an upgraded version at a fee.
Bike computer
It is a simple app which turns your phone into a GPS computer. It monitors primary metrics such as distance, pace, route and elevation. You can share your rides on Strava or facebook, additionally; it is compatible with Bluetooth-heart rate monitor, It allows power saving because the screen has a dark mode feature which reduces the battery use and allows viewing on night rides. The dark mode reduces the chances of running out of charge.
Fill that hole
It is a free service that allows you to report dangerous potholes to the authorities when you are still on the road; this way it is more comfortable than having to find the right department in your local council to report the issue. Through this app, it enables the authority to know the state of different routes and thus lay plans on how to correct the problem. It benefits the cyclist as well because once the road is in a good state; they are assured of their safety.
Google Maps
It is absolutely free and commonly used by drivers to help them find route directions; it accommodates cyclist by providing customized routes and specific instructions. The built design is easy to use, offers up-to-date information, directs the user turn-by-turn and calculates the approximate travel time, gives option for use of audio instructions, allows the cyclist to explore for the nearest services like coffee shops, provides various types of maps to choose from such as default, satellite or terrain maps. Most importantly it gives updates on real-time traffic conditions of a route.
Cyclemeter GPS
The app is free, but you can get the elite version at a fee. It is filled with many features to make it a powerful cycle computer. It is outstanding from the rest of available cycling apps in the market because you can set a voice prompts that will help you to listen to your stats and hear your friends' comments on social media through the earphone remote.
Gives announcements on the distance, time, speed and heart rate thus keeps you motivated, it syncs with your iPhone calendar to monitor your performance, it has the ability to view traffic maps of your route, able to start and stop your bike using the earphone remote and one can share information or results on the social media platforms.
One of its limitations is that the app is available only on iPhones.
Lifesum
It is an app that will help someone who wants to cut weight, by tracking your eating habits and day-to-day exercises. It allows you to feed your information such as gender, age and weight. You can also include your meals and activities and the app will tell you what to eat so that you can accomplish your goals. You can start with the free version and later to the advanced edition.
Komoot
It is an excellent route planner that will set you on navigational voice commands. You key in your location and where you want to go, the app will save the information and then record your activities as accomplished tours. Komoot will give your options to reach to your desired destination which may not be the quickest ways. It is good if you want adventurous cycling or wants to explore new routes.
BBC weather
It helps a cyclist to track the weather forecast before taking a ride; this app will give you the hint of rain or the wind speed and its direction both on hourly and daily. It is free and easy to use.
Bike citizen
It is a navigational map and a travel guide; it does a great job compared to most of the standard navigation apps. It always provides updated information and covers at least more than 450 cities. It also includes plenty of ideas on how to make the most out of the visit to new destinations. The app's features allow you to add routes to its database; thus there are plenty of user-submitted rides that you can also check.
The voice command feature of the app will enable you to focus on the road; hence you will not need to keep looking at the phone when you are navigating. Depending on what your preferences are, it will choose the routes with the level of gradient that suits you. Did you know that it works without a data connection; once you download an area, you will use the app without internet. Finally, with the app, you can choose between routes that are quiet and those that are fast.
The app is free, but there are premium options.