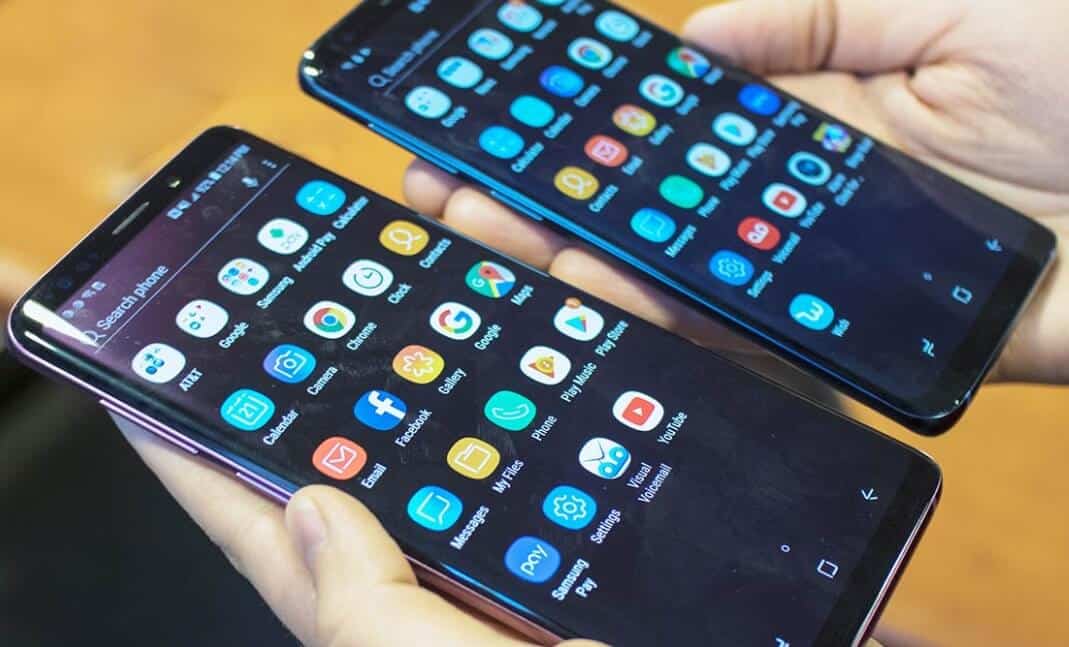 To eat is a necessity, but to eat intelligently is an art. The food we eat should be our medicine, and our medications should be our food. To be healthy you have to eat what you don't want, and do what you'd rather not. You have to eat lightly, breathe deeply, live moderately, and maintain an interest in life. Now, how can one achieve all this? Well, the following mobile phone apps are here to help you.
Shopwell app
Shopwell is a free Android and iOS app that will aid you in maintaining a healthy diet. This app is beneficial if you are allergic to specific meals or you would like to avoid them. With Shopwell, you will get suggestions of food items that match your profile. This app has a barcode scanning and shopping assistant technology that rates foods and grocery items depending on your nutritional needs.
Users of Shopwell can create a personal profile where they get to select various nutrition goals such as athletic training and dietary restrictions for vegetarians and allergic cases. The app then takes the record into account and uses them to identify scanned grocery items. Want to know the best part? The app will also provide friendly and straightforward nutritional pointers as well as healthy suggestions.
Nutrients app
Nutrients app is a paid iOS app that gives its users a rich database that has information about the nutrition of a wide variety of meals and other ingredients. The app formerly called Foodle helps users through keying specific ingredients of meals and breaking down its nutritional content.
Users of the Nutrient app can also search a particular nutrient such as Vitamin C or Protein and suggest meals comprising the nutrients they are looking for. It gets better with its ability to enable users to create custom recipes through mixing of ingredients and viewing their data.
Lifesum app
This is another free Android and iOS application that helps its users live a healthy lifestyle. How? Lifesum app comes with various weight loss plans as well as plans of gaining mass and maintenance of a healthy body. Once you download this app, you can go ahead and choose a fitness plan that fits you. With a barcode scanner or manually, you can then go ahead and record exercise, water, and food intake. Lifesum will then give you feedback and recommendations based on the set fitness goals.
Here's the deal. As a user, you can view your fitness and eating habits as well as health tips and nutritional reminders on what to eat. With a premium subscription, a user can get more specialized diet plans and detailed nutrition breakdowns for meals.
Fooducate app
Fooducate app helps users to shop and eat healthy through quickly pulling up nutritional information about food products from barcodes. This free Android and iOS app also help break down the meaning of dietary labels.
For users who cook their meals, they can manually enter a meal's nutritional information. The app has additional features such as intake, calorie and exercise trackers. With a premium subscription, ads will be removed, and other features will be unlocked.
Sparkpeople Weight Loss Diet & Calorie Counter app.
Sparkpeople's Weight Loss Diet & Calorie Counter app for Android, iOS phones is a free total fitness app. It also couples up as a calorie counter and exercises guide with a vast of tools and integration with its user community.
The app has a calorie counter containing a library of more than 4 million food items. It has a barcode scanner that enables easy entry of foods from groceries. Its workout log makes it easy to record your routine exercises as well as weigh. With its SparkPoints system, it rewards tracking and healthy habits.
Noom Coach app
Noom Coach is another paid Android and iOS app that focuses on building healthy habits to create a healthy body. Its free app gives users food and exercises logging options and an in-app pedometer.
However, it gets better with Noom Coach's customized premium plan. This plan provides daily goals and personalized coaching that aids you to achieve your fitness goals. Its dashboard will put your daily tasks and activities front and gives feedback designed to build healthy habits.
Tracker app
This Livestrong.com's MyPlate Calorie Tracker app is a free, robust calorie tracker and nutrition app that helps you log your food intake and track your eating habits as you lead towards your health goals over time.
The app has a state of art database consisting of over 2 million different food items and a barcode scanner for easy logging of prepackaged food. You can also create custom meal items. As a user, you can track intake of calories and other nutrients including water intake. The app also couples up as an exercise log with complete Google Fit and Apple HealthKit integration.
Calorie Counter Pro app
MyNetDiary's Calorie Counter Pro is a paid Android, iOS app with a comprehensive food scanner, nutrition log and exercise tracker. The app has a barcode scanner that can scan a product's nutritional information. It also has the option to input custom foods and recipes.
Here's the better part. The app has tracking capabilities for up to 45 different nutrients. With an exercise tracker, users are allowed to enter more than 500 different activities including manual entry of calories burned. It also has time and distance tracking for walking. Besides, the app has planning features for dieters who want to set a target weight and eating and exercise plan.
My Diet Coach app
My Diet Coach a free Android, iOS app that aims to build healthier eating and fitness habits to its users. It uses a system of goals and challenges to gamify weight loss. As a user, you can set your weight loss goal, and the app will send you reminders as well as motivational messages. You will also be entitled to guides that aid in avoiding harmful habits such as exercise laziness.
The app comprises consistent challenges that encourage healthy eating goals such as drinking much water and eating fruits and vegetables. It also has a diet diary and calories calculator to aid users. Purchases from the app can open many other features.
Diet Point Weight Loss app.
Diet Point Weight Loss is another free Android and iOS app that aims to help users pick their right weight loss program. The app has details of more than 130 diets in different categories, complete with shopping lists and detailed meal plans. The app also notifies users of their meal times hence helps avoid out of control cravings and overeating. Diet Point gives personalized plans for users who need a low carb diet or any other meals.
Conclusion.
With the above app, you can begin your journey to healthy living without any worry. All you need is a simple smartphone, and you are good to go. Try any one of them today and live a stress-free life.