10 best smart home gadgets to secure your home
If these best smart home gadgets are too complicated for you. Get a smart dog.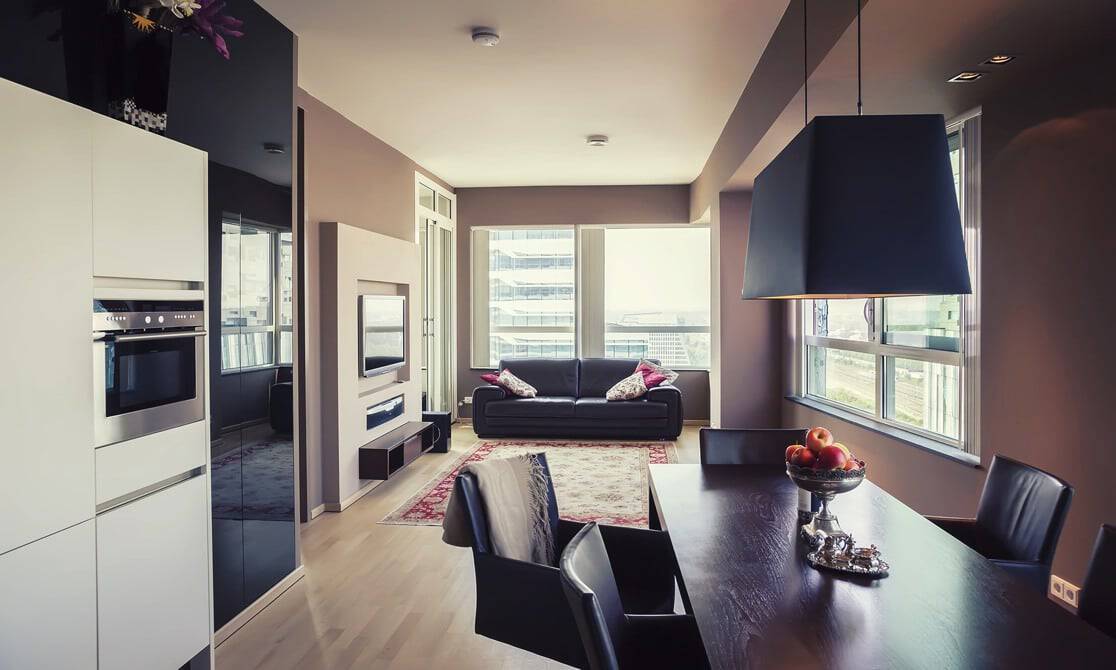 It's a world of smart machines. There are smartphones, smart cars, and even smart toilets. We live such a fast-paced life that we delegate a lot of menial decision making to our gadgets.
Smart homes were conceptualized in the 1970's, It took 50 years for technology to materialize the idea. But since Jarvis showed the world what a smart home can do, the concept has taken the world by storm.
I've always thought that there some smart machines were over the top. But there is no such thing as being overly secure. The home is a castle. Without security, everything can be taken away by malicious individuals.
Here are ten best smart home gadgets that can turn your house into a high-tech castle.
Smart Locks for Doors
One of the oldest methods to secure a home is by using locks. Modern smart door locks are designed to do the same thing. It's to deny access to unauthorized persons.
In the old days, locks are opened through a mechanism using the teeth in keys. It evolved to combination locks to allow multiple people access and for people who keep losing their keys.
Modern smart locks are the same. It is opened through a key, a combination, or both. The smart key is an electronic signal transmitted by a mobile app through WiFi or Bluetooth.
Read More: A guide to turning your home into a "smart" home
It can open automatically when our phone is in proximity to the lock. The app can be set to ask for a combination and confirmation before sending the signal to open. This way it just won't open every time we, or rather our phones are near the door.
It can also be configured to open when the combination is entered on the lock itself. It's a backup measure in case you lose access to your phone.
It can also set multiple combinations for different people. Notification alerts are sent when a specific person opens the lock.
Our Pick:

Smart Door Bells
Smart door locks can deny access to anyone without a key. It also denies access to welcome visitors. This is where smart doorbells come in.
Read More: Blink now sells a $100 video doorbell
Working in conjunction with smart locks, it's possible to have a smart lock without a smart doorbell but not vise versa. Smart doorbells have HD cameras that broadcast the visitor's face to our smartphone when the bell is activated. We can then remotely open the lock through the app after we see who is at the door.
Our Pick:

Smart Cameras
If we can have cameras by the door. We can have cameras everywhere. Modern security cameras record videos at up to 1080p fidelity. We can expect this to get better over time. The videos are saved in a cloud server or a local memory disk.
Some have thermal and night vision that activates automatically when it gets dark. To save power, other cameras activate only when it detects movement in the perimeter.
There are two kinds of cameras a hidden inconspicuous one and an obvious deterrent camera. Hidden cams are designed to catch criminals unaware that they are being recorded. Obvious cameras are there to deter them from going in the first place.
Our Pick:

Smart Motion Detectors
I mentioned that there are cameras that activate when it detects movement. Smart motion detectors do that. Modern motion detectors are "pet-friendly" and don't go bonkers when cats are playing in the yard at night.
It can determine natural movement (like the wind blowing a bunch of leaves) and pets from intruders. It can be installed on windows and other access points (like a chimney) and sends notifications when tripped.
It will then follow set a preprogrammed action like activate cameras, lights, and alarms depending on the app setting. It can also be scheduled to ignore movements during specific hours.
Our Pick:

Smart Lights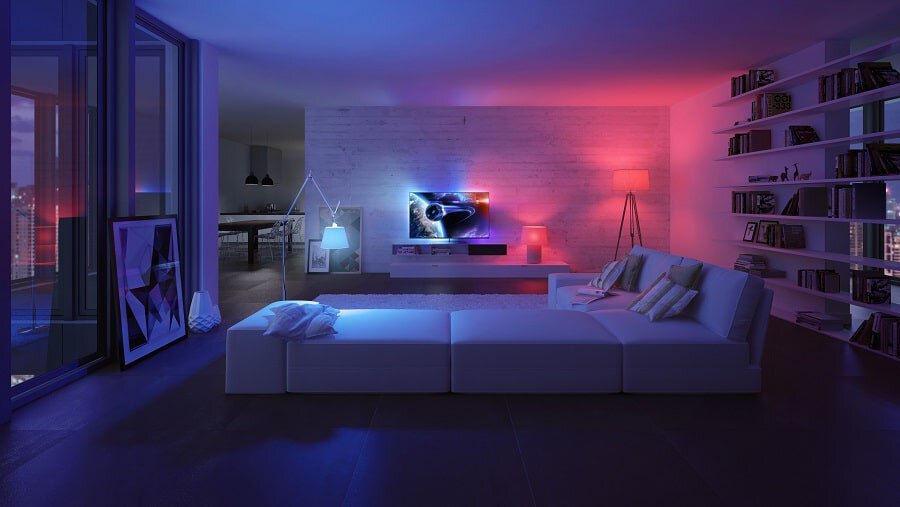 There are also smart lights with motion detectors, cameras, and alarms. The sensors and cameras are hidden within the light housing as an example of the hidden camera I mentioned earlier.
Read More: It's all about LED light automation
Internet-connected phone apps can allow users to turn it on and off creating the illusion that someone is at home.
It can have a power saving feature that automatically turns off based on schedule and only turns on when it detects movement. It can also have varying brightness depending on the app setting.
Our Pick:

Smart Baby Cameras
Checking for intruders is not the only thing we need to monitor. Our children are the most valuable part of our home. Smart baby cameras can pick up 1080p video and high fidelity audio. It saves videos on cloud, can track movements, and some units even check the temperature and humidity of the room.
Our Pick:

Smart Fire Alarms
Monitoring the room is not just about temperature and humidity. Smart fire alarms can detect not just smoke, it can specifically detect carbon dioxide and carbon monoxide in the room.
It sends real-time data to the app and when it reaches the user set threshold, it can be programmed to set off alarms and call emergency services.
Our Pick:

Smart Routers
All these smart gadgets open up the home to cyber attacks. A smart router houses a firewall and endpoint security systems to the gadgets that are attached to the house.
It includes parental control on cable TV, Internet access, and restrict control to other smart apps in the network. It is the security guard of the Internet of Things.
The smart router acts as an anti-hacking device to all the electronic access points of a modern home.
Our Pick:

Home Security Bundle
A lot of these smart gadgets that secure your home can work in conjunction with each other. Companies like Panasonic, Samsung, Yale, and Google have bundled them together as one package. Home Security Systems (HSS) have the advantage of managing all the different gadgets using a single app.
Its disadvantage is it's all being managed by a single app. We do not get to choose what kind of camera, motion detector, lock features we want.
A lot of people may find it convenient to have everything combined in a single interface. It also prevents customization and it means that if one part breaks, it has the potential to crash the entire system.
Our Pick:

These 10 types of smart gadgets can secure your home. But like every security system, it is useless without vigilance. They all take a while to configure our lifestyle. This tedious work turns off a lot of non-tech savvy homeowners.
If these best smart home gadgets are too complicated for you. Get a smart dog.