10 effective ways to promote your business videos
There's a lot of ways to promote your business videos successfully. But these 10 methods are the best place to start.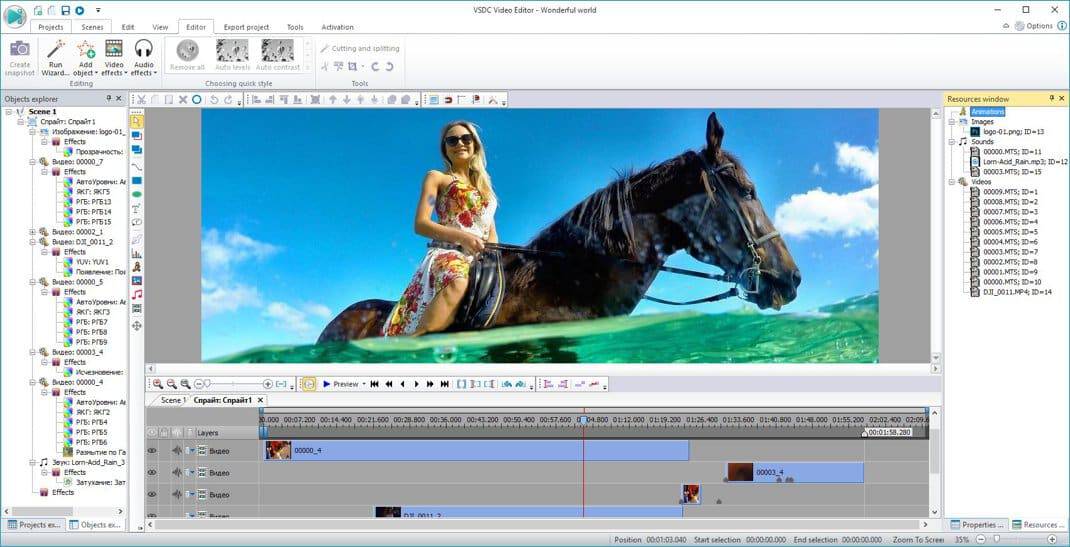 Video marketing has been proven to be an effective promotional strategy. Despite its far-reaching potential, not many of your competitors are actually using business video to promote their brand or products. there is a big opportunity lying unexplored and it is best you use it to reach out to your target audience that is increasingly spending more time watching videos on their mobile devices and desktop.
A picture can speak a thousand words. You can only imagine what a video can help you achieve. However, when it comes to using video for promotion, most business owners and their marketers find it difficult to come up with the marketing channels. Here are 10 ways you can promote your product or corporate video.
1. Add Video to Your Website
A simple strategy to begin with is to embed your explainer video on your website's homepage. It will be best to embed it to the page featuring the most relevant product or service to the video. This will ensure that your video gets visibility among your visitors too.
Note: Almost 7 in 10 new visitors like to watch a video within the first few seconds of visiting a webpage.
2. Use the Power of Social Media
There is nothing like the social media for promoting your business or brand. Once you have created your videos using animation video maker, make sure they make their way to your social media profiles.
A significant percentage of your target audience is spending more and more time on Facebook, Twitter and other social networks. And they spend a significant percentage of their time watching videos. If you can create interesting, engaging and useful business video, it can receive thousands of views within a short span of time.
The best thing about using social media to share your videos is that it offers this facility for free. If your video has something special to offer your target audience, it is highly likely that your whiteboard video can go viral.
3. Video Sharing Sites
This is a must-have strategy to promote your videos. There are videos on YouTube that have achieved more than a billion views. It is not too hard to get tens of thousands of reviews, if your video has something special to offer and is promoted well.
YouTube and other video sharing sites also have video promotional programs to help you boost your views. Make sure your video is shared within the most relevant category. Some of the biggest video sharing sites include:
YouTube

Vimeo

Dailymotion

Metacafe
4. Add Video to Your Blog
Blogging can help generate tons of traffic. You can easily make videos for your business using video maker and add to your blog. This will help you generate more exposure for your video in front of your target audience. Make sure to keep the frequency of the videos to a decent level so that your readers are not overwhelmed by just one type of content.
5. Promote Videos with Articles
Another strategy to promote your business video is to create articles and embed the videos. There are so many article directories and other places where you can post these video-embedded articles. Make sure the articles contain high quality, relevant, useful and engaging content.
Using this strategy has dual advantages of getting your content discovered. The content will rank higher not only due to the high quality, optimized textual content but also due to the video. It is worth noting that Google loves to rank videos high. Besides, your readers will be able to learn more about your business – especially using audio-visual medium.
6. Use the Power of Press Release
Every time you create a promotional video using an online video maker, make sure to promote it using press release. Create an interesting and engaging story around the video and embed it into the press release. It can be a new product launch, a new feature or anything that is useful to your target audience or existing customers.
Note: Most PR websites allow video embedding.
7. Promote Your YouTube Channel in Your Sales Materials
An increasing number of businesses are finding this strategy effective in promoting their corporate video. You can also promote your YouTube channel on all your business' sales materials. This includes:
Brochures

Product catalogs

Business cards
It is also recommended to include you video channel within your conventional advertising content.
8. Paid Advertising
If your budget allows, you can also promote your YouTube videos using paid advertising strategies. Google AdWords is an excellent program for promoting your whiteboard video. Bing, Yahoo and Facebook too have paid advertising programs. When used the right way, these paid advertising strategies can be highly cost effective.
9. Advertise in Mobile Apps
As already mentioned, the use of mobile devices is undergoing a kind of revolution. With the global smartphone user count crossing the two billion mark and mobile apps having unmatched market penetration, you cannot ignore advertising on mobile apps. Mobile users spend a lot of their time online using different types of apps.
Advertising within apps is a growing promotional strategy and highly effective. You can reach your target audience using highly effective targeting strategies. In-app advertising is also cost-effective. In fact, it can be much more cost-effective than many other conventional online marketing strategies.
10. SEO
You can also use SEO strategies to promote videos made using an animation maker. This will involve researching the most relevant keywords and optimizing your video's meta data with them. There are different SEO tactics that can help you drive organic traffic to your video pages.
There are, in fact, endless ways in which you can reach your target audience with your business video. You can use any of these strategies or a combination of them to promote your videos. Creating a video is no longer a difficult task. There are simple tools like makewebvideo.com that make it a breeze to create a video. So follow these 10 promotional strategies to promote your videos about products, services, brands or your company.