10 obvious must have blogger gadgets/widgets for better blogging
Being a blogger can be difficult, but blogging is made easy now with the best gadgets and widgets.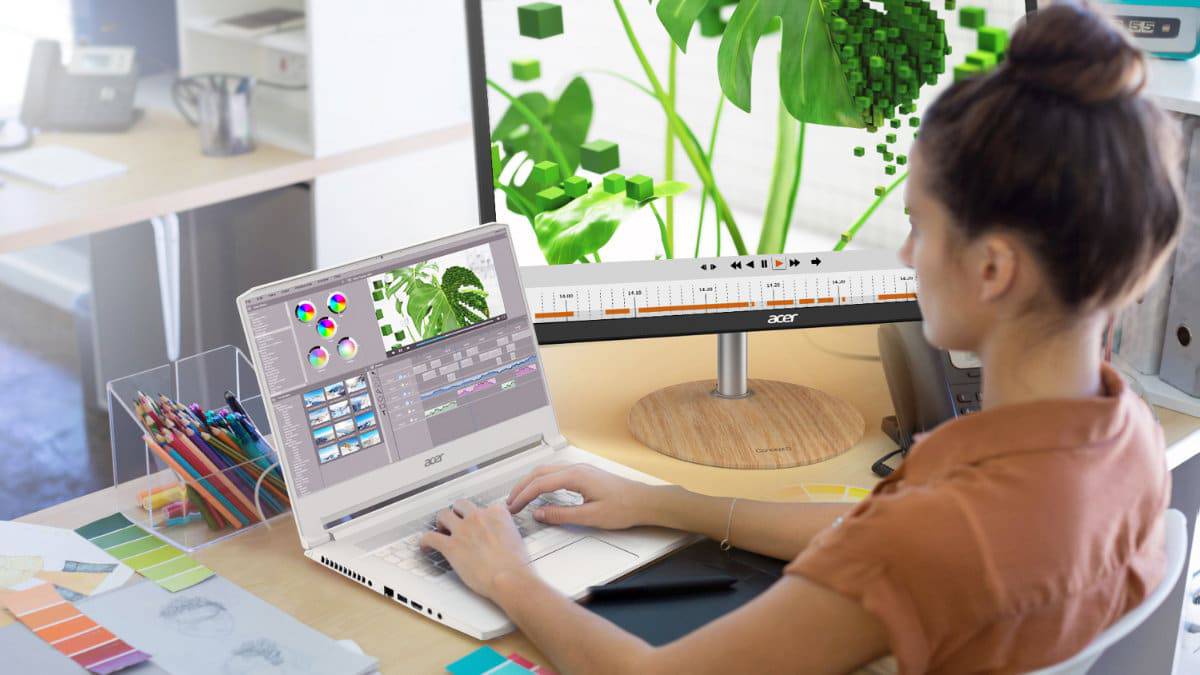 Behind every website is a blogger working hard to generate content and drive traffic. A blog needs to have an effective blogger in order to increase revenue and gain an audience. To make this more effective, having updated tools is essential.
While hectic, a blog must always encourage engagement, even without the blogger. Content must also be posted consistently. Luckily, with the digital age, gadgets and widgets for blogger material are readily available, made to boost your career.
Laptop
As a blogger, you are required to keep in touch with your audience at all times. This means that you need a portable gadget, one that will help you keep track of reacts and comments, as well as answer questions regularly.  Laptops are the best possible gadgets for blogger material. While mobile phones are just as convenient, having a laptop will allow you to edit graphics and write articles. You can carry it with you wherever you go and work at any time.
With modern technology, you will not need to buy an expensive laptop. As long as it fulfills your basic needs, then you are good to go. The brands Apple, Asus, and Dell are ranked as the most reliable. It is also recommended to purchase a laptop with RAM (2GB) along with the latest processor. But of course, your choice will still depend on your budget.
Wireless Router
The most crucial aspect of your blogging career is, of course, access to the internet. Since being a blogger means always being accessible, it is recommended that you purchase a wireless router. This will allow you to access your audience daily and post consistently.
External Hard-Drive
Owning an external hard-drive will change your game. This is a must have for a professional blogger. While there are readily available services across the web offering storage space for your content, security must still be questioned.
You may lose your password one day, or be hacked, and your materials will be lost. These online storages also offer only limited storage, so it's best to have your own. The brands Seagate, WD, and Transcend are highly recommended for quality external storage.
Email Subscribe Option
Having an email subscribe option is one of the best blogging tips out there. Being able to convert visitors into email subscribers is a tactic that will help build an audience, creating a community that religiously waits for your content.
These communities are also good to build a network since they will likely share your content with other people through the same platform and even on social media. This exposes your brand and builds an image to new audiences. Make sure that the subscribe button is highly visible, perhaps at the sidebar.
Author Profile
If your website encourages people to contribute to your blog, consider including author profiles into your blog. You can place these at the end of each article, as well as a separate page that contains a list of your authors and content they've contributed. This will not only promote your contributors but build an image of credibility for your website, attracting more people.
Share Buttons
One of the best blogger plugins you can possibly have is the share button. You can put your back into content promotion, but most of the time this won't be enough. Why not let your readers help? Provide your website with a share button along with every content you publish. This will help expose your content outside of your website and attract more readers.
Google Translate
A seemingly quiet tool, this will help you build audiences outside of your comfort zone. This is aimed at new audiences of different languages, as Google Translate does the job of translating all your content to any language to make it compatible with your audience, wherever they may be.
Popular Posts Widget
This widget is one of the most commonly used tools out there. Going technical, this can be added using the CSS function with the help of Thumbnail and Auto Numbering functions. This will allow your readers to explore your blog more, increasing traffic on more of your published materials.
Calls-to-Action Post
If you own a business blog, then your content will most likely be targeted to specific people for specific products. Create call-to-action posts to help promote events, subscriptions, and other marketing offers. These are usually placed on your landing page, the very first page your audience sees. These posts can be tricky to make and may require you to get help from writing services, such as CustomEssayMeister.
Search Bar
A website can be confusing to navigate, especially when looking for a particular material. Make sure to add a search bar to aid your visitors. This will make for a better user experience, which will then encourage your readers to stay and check out other content.
Blogging is hard work, especially as a career, but it doesn't have to be. These 10 must have blogger gadgets/widgets for better blogging will definitely help build your career.
Have any thoughts on this? Let us know down below in the comments or carry the discussion over to our Twitter or Facebook.
Editors' Recommendations: