10 of the best and fastest racing drones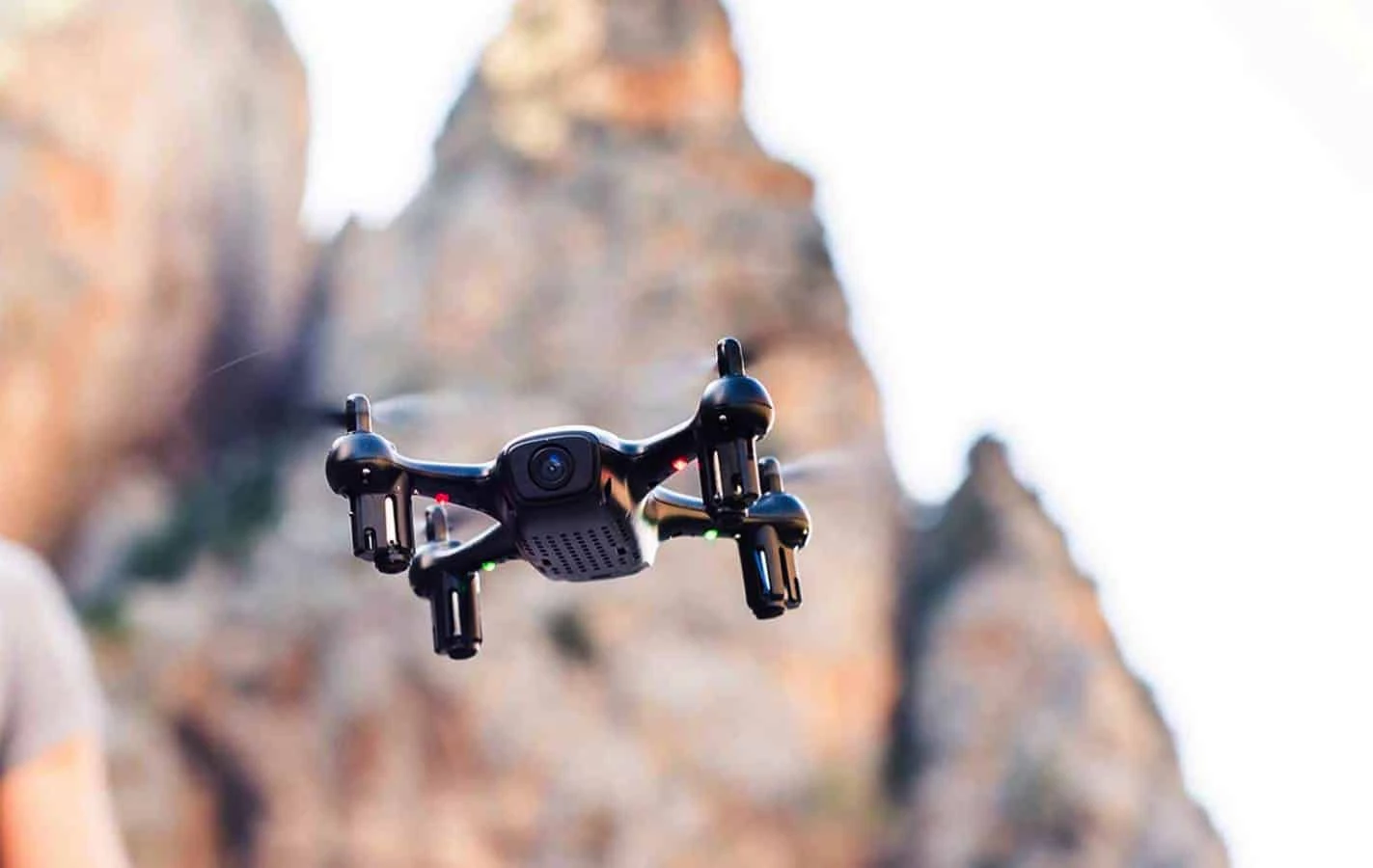 If you are a drone enthusiast like we are, you know that there's more to drones than just flying machines. Each drone has its own specific features and caters to a specific audience. If you live for the speed, you have come to the right place because we have assembled for you top 10 fastest racing drone reviews.
1. Walkera F210 FPV Drone
This drone is truly one of the best on the market. It falls into the category of a professional racing drone with its commitment to speed and agility. These features make it a great addition to one of the fastest drones of 2018. Its carbon body adds to the durability of the drone. The drone has four motors and a powerful battery that together adds to the speed of the aircraft. It has been designed with LED lights and an 800m Operating range. It also has a 9-minute flight time. Learn more here.
2. Diatone Crusader GT200
This drone is incredibly easy to set up and combines high performance with remarkable reliability. The drone is great for achieving high speeds of up to99mph. It weighs around 554g and its light weight adds to the speed of the drone. The drone also features a carbon frame and a frame that allows for remarkable 1080p resolution. It has an F3flight controller. It is very easy to set up but has no USB port.
3. Hubsan H107D X4 Mini Drone
What makes this drone a true masterpiece is its 6 axis flight control system which ensures that your drone remains stable in all weather conditions including under the influence of high wind speeds. With a weight of about 1 pound, it has a flight time of around 7 minutes. LED lights make it great to operate at night time. It even has a 100m operating range. It is a great drone for beginners. Learn more here.
4. MJXHigh-SpeedRacing Drone
The MJX is a true example of a racing drone that features high-grade efficiency with a high-quality camera. It is a true racing drone with a sleek design and an adjustable 720p camera. You can further record video with this drone. This drone has a flight time of about 12 minutes with an additional electronic speed control. The camera is both Wi-Fi enabled and the video may be recorded on a Micro SD Card.
5. EachineWizard X220
This is the perfect drone for beginners because it allows you to avoid all the issues that newcomers have with drones. It is highly durable so you don't have to worry about it falling apart on the slightest of clashes. It features remarkable specs of the highest quality and that too with the reliability of a beginner drone. It has a 1000m operating range and GPS compatibility with a return to home function. It also has a flight time of 14 minutes. Learn more here.
6. ImmersionRC Vortex 250 Mojo
This drone comes with a plastic design that gives it great strength along with its carbon fiber frame. The drone itself contains titanium hardware that makes it strong so that you don't have to worry about it breaking everytime you crash it. It is light and has a weight of about 415g that further adds to its speed and helps to make it one of the fastest drones of 2018. The drone also features LED lights on the rear end for orientation. The protective side plates help protect the body from any impacts. The drone further has amazing speeds due to the strong motors of 2300kV. Learn more here.
7. Arris FPV250 Mini Drone
This Arris Mini Drone weighs 0.9 pounds and this helps increase its speed greatly. The battery provides a flight time of around 10 minutes that is enough to annihilate your racing competitors. The drone further has a 700TVL camera that allows for a great visual experience. The drone is GPS compatible and 1000m operating range. The drone further has 4 brushless motors of 2300kV and FPV transmitter antenna. This Arris drone is both affordable and durable. Its design ensures that it doesn't break easily. It does need to be assembled though, and this restricts who buys this drone. Learn more here.
8. Blade Mach 25 FPV
This beautiful piece of machinery is known for its four brushless borders of 2300kV that gives you just that extra edge that you need. The drone has great acceleration and deceleration. It further has remarkable straight propulsion that makes it a great choice when looking for a racing drone. This Blade Mach drone has an aluminum and carbon fiber design that makes it very strong and durable. It also has an ultra-micro FPVcamera. The only downside of this drone is that the FPV headset is not included and is very expensive if bought separately. Learn more here.
9. Wagtron150-UP SwagDrone
The Wagtrongives you great speeds and makes sure that you have that edge you require, especially in competitive drone racing. It has Lithium Batteries that provide enough flight time that you can show off both your speed and skills. The drone can perform many acrobatic loops and tricks. This is a great drone to stray from practicing especially if you want to learn all of the fancy acrobats that people can do. The Wagtroncan transmit real-time video footage through 8 channels and has an operating range of 500m. Learn more here.
10. Holy Stone HS230
This drone is a true example of power and speed. It speeds come from its very strong motors. It is remote controlled and has FPV. The drone comes with radio frequency compatibility of 2.4GHz, it also has a 5.8GHz analog signal, all of this jargon translates to the fact that it transmits some of the best real-time video footage currently known. This video footage can be viewed on an LCD screen. What truly makes this drone win over us, however, is that it has a maximum speed of 45km/h. The drone can also perform a 3D Flip mid-air. Learn more here.
Conclusion
We hope have enjoyed reading our top 10 fastest racing drones reviews. These racing drones will get you some of the fastest speeds and the longest, most efficient flight times. These drones make for great drone racing and are great for friendly or competitive racing. They are great to use by both beginners and professional drone racers.