10 reasons small businesses use apps to take control of their manufacturing
Here are several apps you can use to help you run your entire manufacturing operation from the cloud.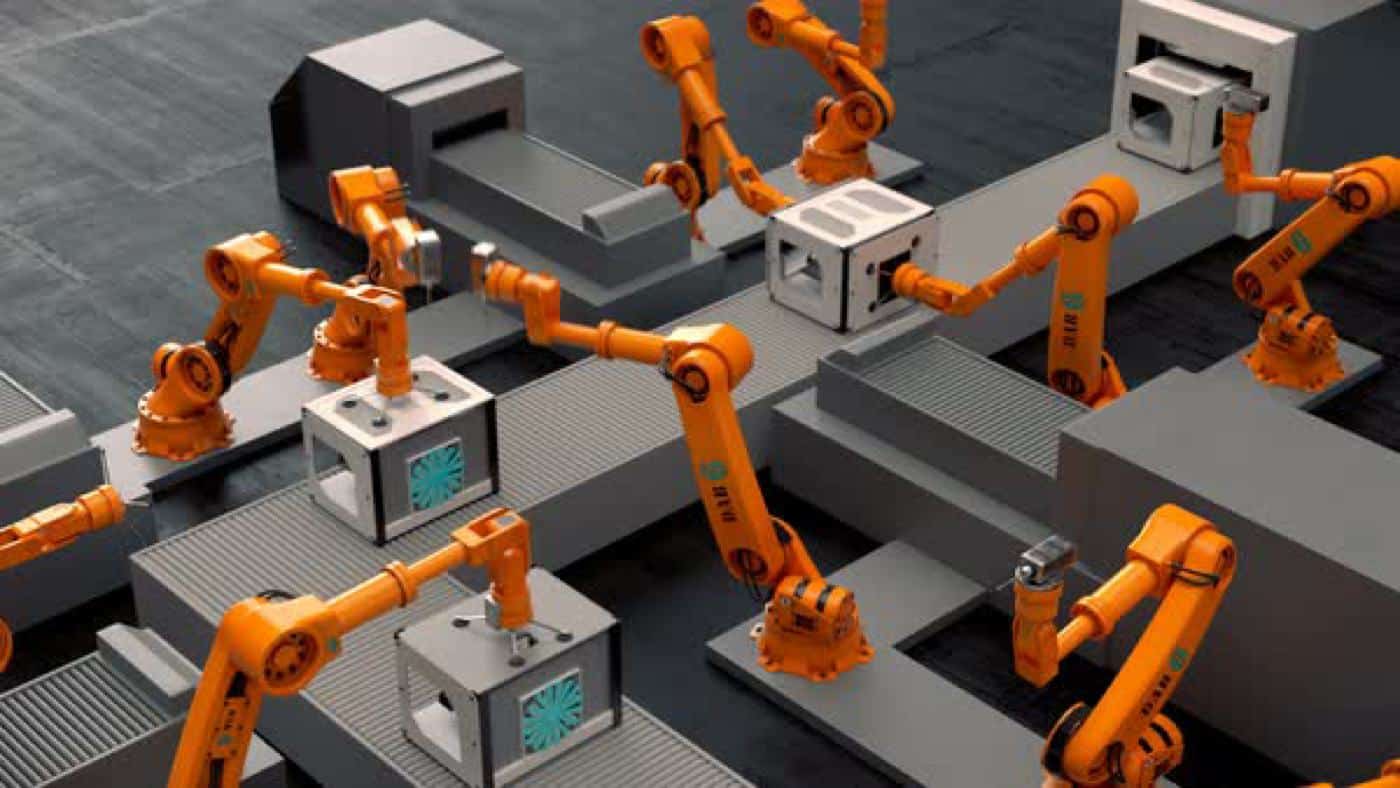 Manufacturing has long been an area that was difficult to outsource or automate for small businesses.
But in the age of smartphones, tablets, and cloud-based applications, it has never been easier to create a manufacturing process.
Here are several apps you can use to help you run your entire manufacturing operation from the cloud.  
1. You Can Run Your Business from Your Pocket     
iPads or tablets of any sort can be used for on-the-spot document authoring and design. Whether you need a quick sign-off from a client or simply want to draft an email, these devices are extremely useful at trade shows and conventions.  
2. Increased Accuracy and Efficiency      
The right tools can help you import data from Excel spreadsheets, so they don't have to be manually entered into your business management system as often as they were in the past. This helps with accuracy as well as efficiency.
In addition, these apps allow you to coordinate all of your inventory needs across different warehouses and distributors instead of having multiple spreadsheets that manage stock levels separately.  
3. Scheduling Production          
Scheduling is a huge part of any business, but it can sometimes be difficult to keep track of multiple schedules. Google Calendar is easy to use and has mobile apps that allow you to see your schedule on the go quickly.
IFTTT (If this then that) takes scheduling even further by bridging the gap between several mobile apps, so you automatically receive push notifications whenever a key contact updates their social media accounts or sends you an email with specific keywords in the subject line.  
4. Gather Information About Customers   
Email marketing might not seem like a manufacturing app, but if your company makes regular sales calls, these contacts contain a wealth of information about potential customers for follow-up marketing campaigns, as well as data for building your email lists from those who request from you repeatedly.  
5. Automation Simplifies Workflows    
Manufacturing is often associated with heavy machinery, but the truth is that much of it can be automated.
Whether you want to build a custom robotic assembly line or simply create printouts at the press of a button, these cloud-connected applications like manufacturing ERP software are perfect for manufacturers.  
6. Automation Streamlines Workflows      
If you've followed the previous steps correctly, your entire business should now run seamlessly from your mobile device.
This frees up resources in your office to focus on what's really important: running your business so it can grow regardless of size.  
7. Handle Tedious Day-to-Day Tasks    
Whether you still do most of your work using paper-based processes or have already moved everything online, there are applications out there that can help streamline this process and make sure nothing slips through the cracks.
For example, these apps can be used to manage your trade show process, send out invoices regularly, and address any open customer or vendor disputes.  
8. Reward Loyal Customers    
Now that you have all of the first-party data you need from your customers, it's time to think about creating a loyalty program for repeat business on top of what you're already getting from them.
Tools like RewardStream help automate this process as well as integrate with major credit card providers, so accrued points are automatically loaded onto an existing account whenever they reach a new threshold.   
9. Manage Raw Materials and Finished Goods       
Inventory management software isn't just for companies with large warehouses full of stock ready to sell – even those with only one product still need a system that handles incoming and outgoing stock levels.
These apps allow you to integrate your entire business in order to ensure each client is serviced adequately in a timely manner.  
10. Reward Your Employees          
Manufacturing companies are already good at looking after equipment, but what about the needs of individual workers?
By providing incentives for them to do their jobs above-and-beyond expectations, you'll not only create positive buzz around your brand but also set yourself apart from competitors when it comes time to hire new staff members.
Of course, quality matters more than quantity when it comes to these targeted hiring campaigns, so be sure to analyze results carefully before scaling up or down in any given area.
One final note: many different cloud applications can help small businesses grow, so don't limit yourself to the ones you see here.  
Have any thoughts on this? Let us know down below in the comments or carry the discussion over to our Twitter or Facebook.
Editors' Recommendations: