10 reasons why your cannabis business marketing isn't working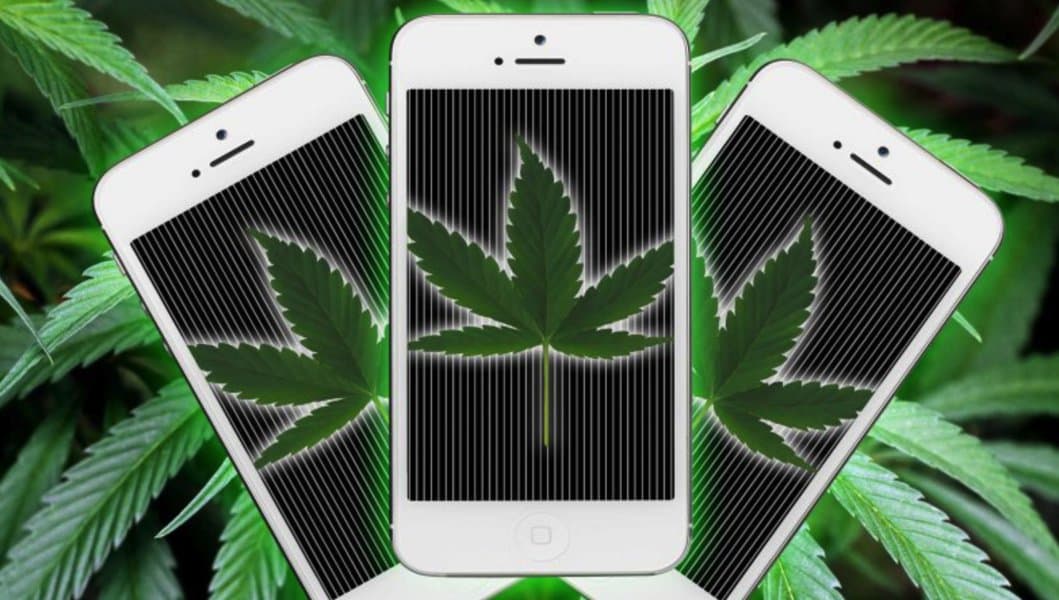 Why is your dispensary marketing not working? What are the struggles and difficulties that your business is facing (or could face)? How can local marketing help you succeed? Let's answer these questions and more in the following sections.
Difficulties in the Marijuana Industry and Reasons Your Marketing Efforts Fail
1. Limited advertising opportunities
One of the struggles of cannabis businesses, despite cannabis' legalization in many states, is the limited advertising opportunities on websites, such as Instagram, Facebook, and Google.
They banned dispensaries, retailers, growers and other marijuana-related advertising on their platforms.
For example, Facebook won't even let cannabis businesses start advertising.
Twitter, on the other hand, has spelled its prohibition on dispensary marketing ads relating to directories.
These giant sites find that it is politically risky to allow marijuana advertising, and this climate isn't likely to change anytime soon until cannabis will be made legal everywhere.
[But then, if the DOJ, the Congress and the FCC can recognize and understand for the new cannabis advertising rules and regulations, they can make things smoother for the cannabis providers and the states.]
2. Not optimizing their website
Some cannabis businesses failed to lookto utilizeh engine optimization and utilizing it for creative ways of getting their products and services in front of their consumers.
And with such mistake, they failed at positioning themselves to be the brand of choice and as an industry leader.
To fix this problem, dispensaries must learn how to optimize their website to gain an edge over the stiff competition. For that, pot dispensaries, for example, should look into hiring a team of SEO professionals to work on the web optimization side of their business.
3. Not looking for alternative advertising channels
Some cannabis startups also fail looking at alternative advertising channels, including marijuana-centered online publications to place their cannabis-related products/services ads. One example is the High Times, a commonplace for cannabis-related businesses to put their ads and market their offers.
4. Not building a brand through offline marketing
Did you know that some cannabis businesses are already establishing their brand through local outreach activities, such as event sponsorships and local community service? Local and offline marketing is not dead. It is still an effective technique to reach customers in your community, and at the same time, it can help you build a name in the industry.
5. Not doing inbound marketing
This area is another struggle for many cannabis businesses. They overlook the importance of inbound marketing, which is a crucial aspect of SEO, because it serves as a 360-degree approach to search engine optimization, including content marketing and on-page SEO. Inbound marketing for a cannabis business also includes landing pages, valuable offers, and calls to action.
All these aspects in dispensary marketing lead to more visitors to the website and then convert them into customers eventually.
With a powerful combination of these techniques plus analytics, you don't just get leads that become brand ambassadors later, but you will also have the chance to tweak certain areas to determine which techniques need improvement and which ones to keep.
6. Regulatory and legal issues
Cannabis business owners who failed to obtain a special dispensation permit from the Drug Enforcement Administration are operating illegally, at least at the federal level.
And this same difficulty applies to all sizes of cannabis businesses at any scale at which they're trying to operate.
What's worse – the municipal and state laws are frequently changing and aren't clear, even in territories cannabis is legal.
7. Banking industry issues
Many legal transactions coming from a cannabis business should still be in cash. And making the matters even harder, cannabis businesses aren't entitled or qualified under the bankruptcy law protection. This law allows for a structured debt settlement and can protect enterprises from creditors.
8. Lending service challenges
Traditional lending and loan companies do not offer their services to cannabis business operators looking to grow or expand their businesses. For this reason, marijuana entrepreneurs often end up going for private sources that more likely than not charge sky high-interest rates.
9. Staffing issues
Just as a business grows, it needs additional employees. The struggle is harder for a cannabis business because it is hard to find skilled people to handle cannabis products, including growing, harvesting and processing. They don't need a medical marijuana card, but in some cases, licensing, certification and training are also required depending on the state. And such also requires additional expenses.
10. Not building a brand
It is hard to stand out among the competition without a dispensary brand that people remember when looking for cannabis and cannabis-derived products. But by having a consistent voice, message, packaging, color scheme and other branding elements distinguishing one's business to another, it may be easier to market a cannabis business.
How Local Marketing Can Help Your Cannabis Business
Local marketing is essential as a component of your marketing effort. For example, local print works and is one of the best ways of marketing your restricted products.
In addition, there are industry-specific local newspapers and magazines that can help in advertising your cannabis products and services.
Also, there is local radio that can let you place ads in your local community.
For local online marketing, one of the best ways is putting your business on the map, such as on Google My Business, which lists your business and puts it on the map.
Bottom line, local marketing can help your cannabis businesses because it targets and reaches your local audience effectively.
After all, establishing a name through location-based marketing is the foundation of going global.
Establish your market in the local level first and then expand your reach later.
Advice to Succeed In This Industry
To succeed, certain tactics can help. Here are some of them.
Elevate the language by using that which can push your cannabis products into a more refined space. For example, use doses instead of hit
Target the health factors. Consumers now are into health now than before, and you should bring this thinking into your business. Talk more about the health benefits of cannabis so that people can realize that your product is an important part of their healthy lifestyle.
Know and follow the laws. Localities and states have different laws pertaining to dispensary marketing. Educate yourself about the laws and comply with them to avoid facing penalties or losing your business.
Leverage print advertising in marijuana-friendly publications and use direct mail marketing. However, know local and state marketing rules, become familiar and comply with them.
Invest in search engine optimization. Work with professionals to help build organic traffic to your website. They can also help you build a mobile-friendly and well-designed website for its more professional presentation.
You can learn about the different types of cannabis web design and contact MjSeo Agency for a free estimate.
Dispensary marketing challenges are not going to disappear anytime soon and the reasons your marketing could fail are still there. But nevertheless, you can overcome these challenges by utilizing the right marketing tactics for your dispensary.
For the best results, you might want to work with cannabis marketing professionals that can help you devise marketing plans that comply with the rules and laws while helping your business grow through local marketing and other techniques customized for the unique needs of your business.
Have any other suggestions you think missed? Let us know down below in the comments.
Editors' Recommendations: