10 tips to boosting your app downloads
Here is everything you need to know.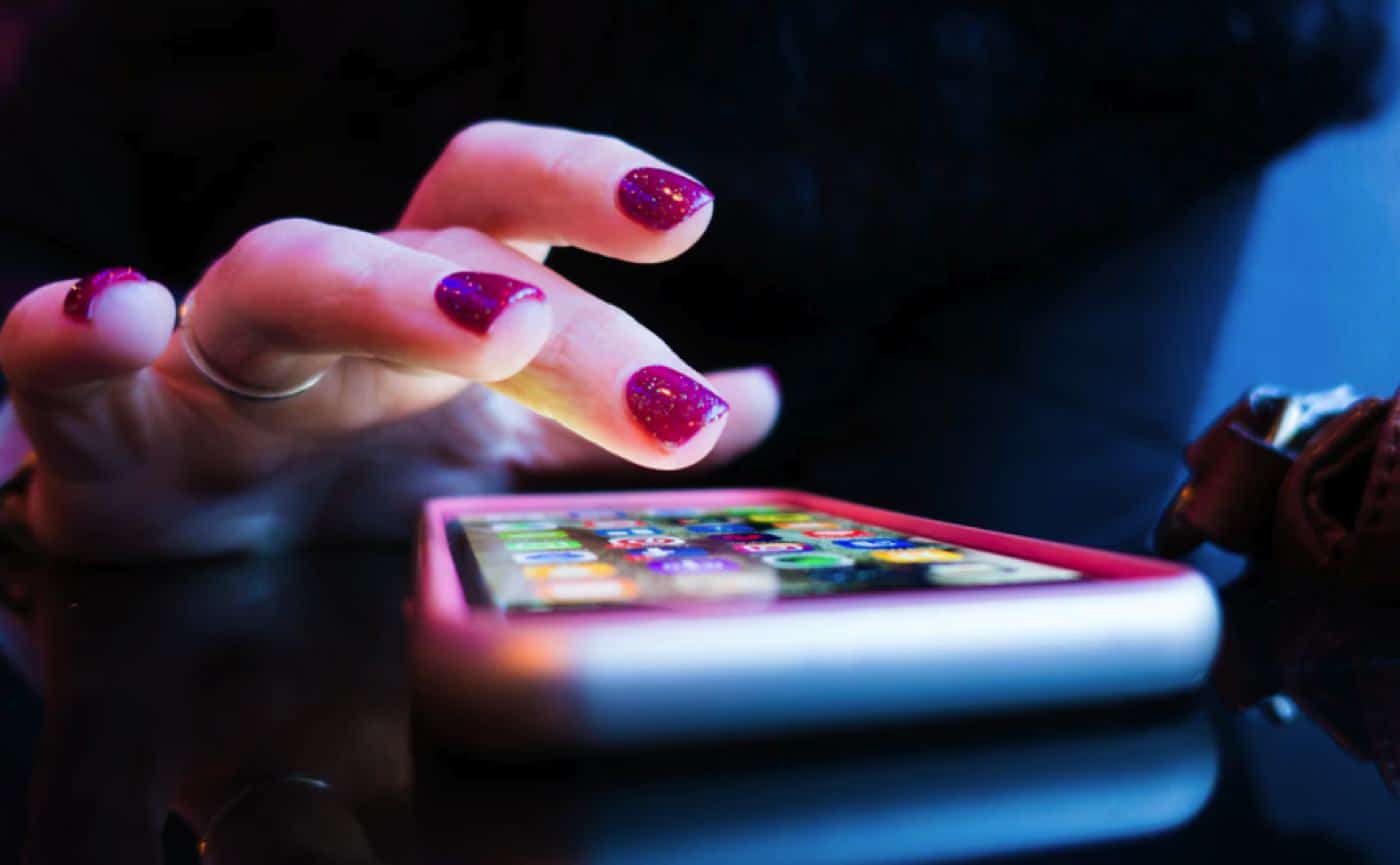 Are you just about to launch your latest mobile app? Is it your first time to launch a mobile app? That could be the reason why you are here. You could also be here because you have come up with a brilliant app idea but you aren't really sure of the amount of work you will need to invest in the project to succeed. Or maybe you're here out of curiosity.
We have compiled a list of strategies that can help you promote your app and make it a hot deal in the applications store. Keep reading this post and learn how to market your app and increase downloads.
Let's be honest, both Google Play and Apple Store, the two world's biggest app repositories, are brimming with all sorts of apps – there are over two million applications between these two stores. You are in constant competition with other developers who are developers similar and sometimes better apps than yours.
As a result, convincing the users on these two platforms to download a new application has become a major challenge. It can become extra challenging if you're operating on a tight budget. Do we have better or cheaper alternatives to marketing your apps?
Here are the 10 best methods to effectively boosting your app's downloads
---
Begin by improving your ASO (App Store Optimization)
Before going further it will be prudent to begin with ASO; it brings numerous benefits when done correctly.
App store optimization is a process of improving the visibility of your mobile app in the app store by optimizing every metadata element of the app – it can be the keywords, screenshots, description, app title, etc. – according to the trend's best practices and the store. In this perspective, you should have realized that ASO is to mobile apps what SEO (Search Engine Optimization) is to a website – a strategy to increase the visibility of the object to the users of the platform.
The whole point behind ASO is to make your application more visible in a store's charts and to boost its discoverability. By doing so, therefore, app users who frequent the store are likely to bump into your app, develop an interest, and consequently download it – that is going to bring forth a drastic increase in downloads.
It is a surprise that ASO has become more popular but remains unused by a lot of marketers and developers. This can be the best time to take full advantage of this cheap technique and keep your app in the eyes of users. Just like SEO, there are numerous ASO tutorials on the web that teach beginners how to adopt the best practices and achieve success; check this one, for example.
If you would like to get any keywords inspiration but you just don't how consider seeking the help of Google Keyword Planner.
You are also free to use an array of different ASO tools including the AppTweak which will provide you with useful insights for free. AppTweak will give you a 7-day trial and allow you to exploit every feature, including the Keyword Tool, on the platform for free during that entire period. Visit https://appfollow.io/aso for more info.
Build Your Online Presence
If you want more people to download your app, boost your brand awareness by increasing your online presence and pushing your app everywhere on the web (without being too spammy).
The best way to start is to create a website (although a landing page can be better) for your application. You don't need to be a master web developer here; you can take advantage of free software such as WordPress which has made it incredibly easy to create a website with minimal skills. Ideally, you would have to part with around $10 to pay for the hosting space and a domain name.
Creating a landing page or website helps you create and spread useful content and other material about your app. It is essential to have one central point of authority where app users can find more information about the app. You want the site to define or reflect the identity of your app, so ensure that its design is persona and creative; consider using your app's fonts and color palette. Basically, ensure that you're following your visual identity; it is time to define one if you don't have one already.
Use your landing page and/or website's URL wherever it is possible, in your communications – emails, signatures, brochures, etc. – and engagements.
Just to supplement your website, you can add a blog in the mix and use it to offer the latest news about your application, like a new design, new features, etc. Go further and post some useful and sharable content related to your app. Let's say you are running a travel app, for instance, you can post content about the best holiday destinations in the world, a guide to being a perfect backpacker, cheap travel deals to hot tourist destinations around the world, how to have the best holiday outing, etc. This is all meant for keeping your online community fed with short and relevant content that can be easily shared on social media and the rest of the web.
Speaking of social media, it is also prudent to increase your presence on all major social networks – Facebook, Twitter, YouTube, and Instagram, LinkedIn, and Pinterest – to keep yourself involved in public conversations while promoting your brand. One major challenge that comes with social media is; how many channels can you comfortably keep updated within the available time? You don't want to create a social media account that you're too busy to update regularly.
Just build a presence on a handful of platforms that you can comfortably keep your community engaged. Even handling few channels can be hard if you don't have a clearly defined strategy. Come up with an appropriate strategy for every strategy and, important of all, find unique ways that can make you stand out of the pack.
Again, the whole point here is to reap the benefits of word-of-mouth promotion and the virality your app achieves. Always encourage users to share the content. Also, use the URL of your blog or website of the URL of your app's page (you can use deep linking) in all the communications you make. If you want to know how to leverage social media's power, check out the Facebook page of Ubereats.
Accumulating more followers, visitors and engagements on both your social media accounts and the website will increase your application downloads.
Give Out Your App For Free at Launch
This strategy has been proven to be a download booster for new applications. Availing your app for free at the start might look ill-advised but you won't believe popular it will become in a short time if this strategy is applied well. And if the app is already live but you still want to use this strategy, simply deactivate the paying part and let the users access it for free in a given period, say few weeks. T
he engagement rate during this time will increase and increase the popularity of the app, drastically increasing downloads in the process. Increased engagements also boost the ranking of your app and make it more visible to other users.
Remind the users to rate and review your app
Positive ratings and previews does two things to your app: a) the algorithm of the store is designed in such a way that it will only recommend an app to users if it has plenty of positive ratings and reviews, so the positive ratings and reviews on your app are essential in increasing the visibility of your app and b) users love to download an app that is rated favorably by other users, so they will be more inclined to download an app with plenty of 5 stars and positive reviews than one with minuscule good ratings and lots of negative reviews.
The most effective technique to persuade users to favorably rate and review your app is to use the push notification feature at the correct time. The recommended frequency is prompting app users after 5 or 10 sessions.
Obviously, the only way to avoiding bad ratings and negative reviews about your app is to provide quality services to the users. Begin by correcting as many bugs as you can and ensuring that the usability of your app is top-notch. Also, provide the users with a contact channel via which they can reach you to complain.
Put your application in the spotlight
Get people talking and mentioning your app. The more the app is on everyone's lips, its reputation and awareness grow and this can boost the overall downloads. Going the way can be a great idea of promoting your app. Start by preparing a press kit that includes both written and visual materials. These materials can include PDF presentations, boilerplate, screenshots, app icon, and download URL. Ensure that your assets are as engaging and attractive as possible.
The next move will be to distribute the press release to influencers and tech journalists, give them the beta
Create an eye-catching app icon
It is easy to ignore the influence the app icon has on the overall download of the application. Your app's icon is the first thing the potential user will observe before downloading or even reading the rating and ratings. A research conducted by the PC Magazine found that apps with captivating icons fared relatively well on Google Play in terms of downloads compared to those apps with too typical and unimpressive icons.
A great icon should heavily feature your brandings especially in terms of logos and colors as well as its overall function. You can outsource the task of designing the icon to a graphic designer who will consider the purpose, functionality, and even color themes when designing an icon for your app.
List your app on your website
If you opened the website of any major company, especially those companies that sell their services and products to the general public, you will realize that two things are always present; links that leads the visitor to the company's social media pages and a section at the bottom of the screen that informs the visitors about the availability of the company's app on either Google Play or Apple Store or both. This is to give the visitor the option of ceasing to visit the website and accessing all the company's content via the app.
Sharpen your keywords
Remember when we highlighted the importance of ASO and how it works similarly with SEO? Here is a brief guide on how to work with keywords.
We know that 65 percent installs come from app search – in the Play Store or App Store alike – meaning your search visibility highly essential. The chief determiners of your app's visibility in the store are the keywords, and you need to decide them carefully just as you would with SEO.
Firstly, you need to create a keyword backlog though researching with an ASO expert and setting their relevancy. Secondly, you need to review individual keywords. Short keywords will occupy less space in terms of the available metadata character allowance (e.g. Apple App Store allows up to 30 characters in the title).
For this reason, you need to prioritize short keywords over the long ones. Thirdly, select the keywords and build the metadata for the application store. You can only commence this stage after you've completed and reviewed the scoring stage with your ASO service vendor.
Begin targeting particular keywords for every metadata assets of the app. It is important to note that Apple Store likes to index keywords from more than one locale to one storefront. For this reason, you'll need to localize your keywords. You can use localization software such as ASO Stack to help you target your app based on the language.
Bottom line
There is more to increase the popularity of your app besides the captivating design. You need to invest in other techniques of promotion to increase the number of downloads. The competition for the limelight in the top app repositories, the Google Play and Apple Store, has almost tripled since their establishment.
Although the whole promotion process can be easier if you have money on your side, there are few free techniques you can employ to increase downloads of your app. While trying to boost downloads, however, do not abandon the retention. Here is how to keep a healthy level of retention while promoting your app.
Have any thoughts on this? Let us know down below in the comments or carry the discussion over to our Twitter or Facebook.
Editors' Recommendations: