11 of the worst video conferencing mistakes you'll want to avoid for life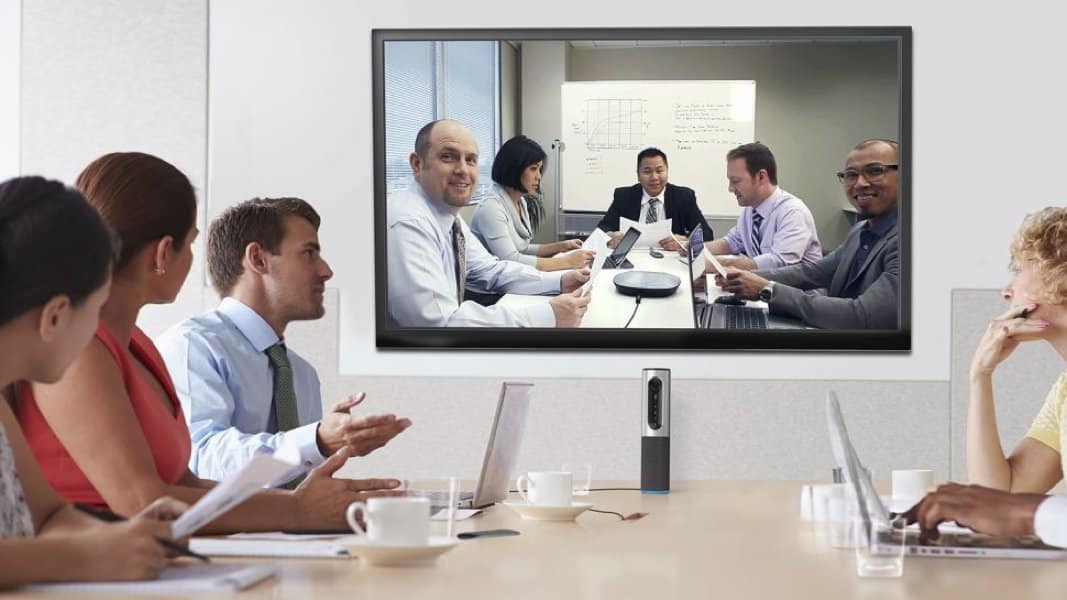 More and more teams are seeing the value of video calls and conferences. Still, while the technology eliminates distance, improves productivity and brings collaboration to another level, mistakes could make for a bad experience. Here are some of the worst mistakes you can make. By knowing what these are, you will be in a better position to avoid them at all costs later on:
Not Playing with the Settings
Default settings are hardly designed to put you in the best possible light. Make sure you check the camera's angle. Adjust it. Otherwise, you could end up with the camera beamed onto your forehead, up your nose or down your blouse.
Joining a Video Call While Inappropriately Dressed
When you do decide to play around with the settings of your video conferencing system or software, make sure you are properly attired. The Daily Mail reports how one woman accidentally appeared in the buff to her colleagues after a video call gone wrong. If you're going to make a mistake, at least make sure you're covered—literally.
Not Checking for Bad Angles
If you are trying to land a client or talking to the big bosses, you will want to make sure the camera angle works for you. Figure out those angles until you come out in a flattering light. Do your best to come across as pleasant and competent.
Not Fixing the Lighting
Bad lighting can result in too many shadows. If you don't want your colleagues thinking you're working in the dark, a cellar or down in a dank dungeon, fix those lights. Use lamps if you have to. You might also try finding the right spot in the room if you can't do a thing about the light. That could work in your favor as well.
Dressing Up in PJs
Unless everyone in the group logs into that meeting in their PJs, resist the urge to show your colleagues how much you love your Hello Kitty sleepwear. Be a professional and look like it. Wear clothes to match the occasion.
Not Picking Out a Good Spot
Say you need to get to an online meeting and you do not have enough time to scout for a good spot. You pluck yourself down on a chair in an empty cubicle that's near the door or hallway. Every 10 or 15 minutes, somebody comes through, catches your eye and waves at you. That's a bad idea. Keep in mind that the first rule to finding a good spot is getting away from all the traffic. Otherwise, you'd get distracted every few minutes or so. Not exactly ideal if you want your head in the game.
Not Knowing Your Tools
Knowing the basics of the BlueJeans group video conference software you use is wise and practical. If you don't know anything about the software, though, that could lead to a few problems. For instance, if you accidentally push a button and get rid of the screen, you might find yourself in a panic, not knowing what to do or what commands to use to fix the problem. While a few of your colleagues could certainly give you general instructions to help you work through those issues, that's a waste of precious time. Remember that people have busy schedules. The last thing they'll be in the mood for is to listen to this. Keep it from happening by knowing your tools inside and out. That way, if anything happens, you can stay in control during those meetings, ensuring little to no disturbance to the discussion.
Logging in Too Close to the Meeting
Do not log onto that meeting with just 3 minutes to spare. Do it a day or a few hours ahead of the meeting. That way, if you need to do an update on the software or need to fix and sort out a few things—you won't end up monopolizing everyone's time trying to fix things on your end or worse delay the meeting, while everyone waits for your video conferencing problems to be over.
Letting Your Attention Wander
Yes, meetings can be boring. And it can take a lot just to follow the conversation. However, playing games, scrolling through your Facebook page or answering an email aren't appropriate behavior during a meeting. Stay professional. Listen and take notes. Participate. This could improve the level of your engagement with the meeting or topic at hand.
Not Looking at the Camera
Remember to look at the camera whenever you talk, says the Entrepreneur. You want them to see the conviction in your eyes, the firm resolve in your face, when you argue a stance or raise a point. Don't mumble through your words, reading off a script, while you try to appeal to the rest of the team. Use your eyes. That will convey your message loud and clear.
Sidestep over these mistakes and your meetings will go off sans embarrassing problems and frustrating delays.