139 helpful facts about Instagram
Instagram has gone through a lot of changes over the past couple of years. Here's how Instagram has been making an impact on social over the years.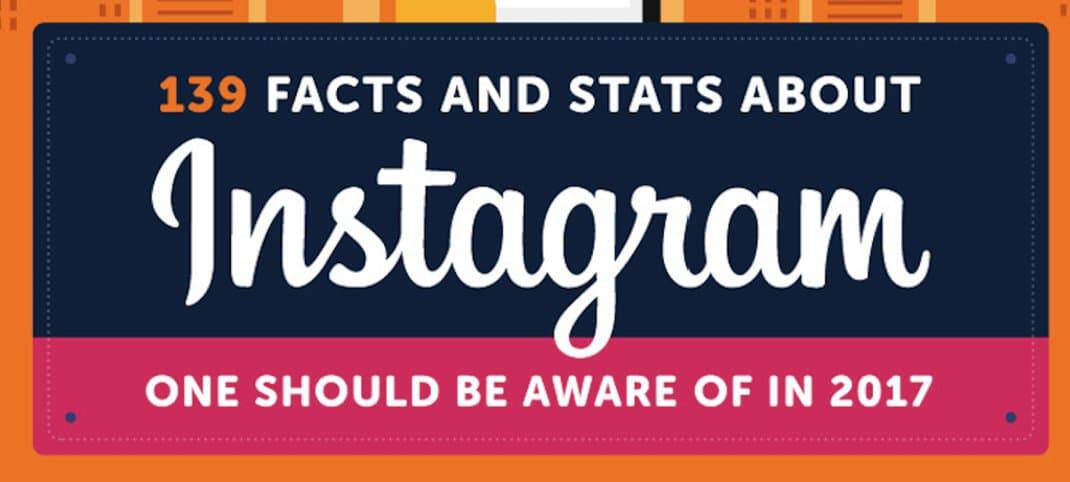 If you follow technology closely enough, you know that Facebook bought Instagram in 2012, and began to monetize it shortly after. Until the purchase, Instagram focused mostly on building users and traffic, much like how businesses build their brands on Instagram. Once Facebook purchased it and it appeared to have hit a critical mass, they released sponsored posts as a way to make money.
Sponsored posts allow companies to pay for their posts to be featured in users' feeds, and have proven to be extremely effective. Now there is a total of over 500,000 paying advertisers, with millions of brands, businesses and website owners promoting themselves organically as well. Mobile ad revenue alone was around $1.53 billion for 2016, which tells us that paid exposure is proving to be a good supplement to the organic exposure brands are already utilizing.
The important thing is that Instagram can deliver. It is reported that 70% of performance campaigns generated noticeable lifts for online conversions, which is a powerful success rate to have your product. See here to get accurate stats about Instagram and business and develop your understanding based on this information. This proof of concept has brought all the best brands to the platform and is pushing Instagram towards "essential" status for any brand that faces the public.
Instagram has now hit a point where more brands use them than not. From 48.8% of brands in late 2016, they are expected to hit 70.7% in mid-2017, and that growth is not slowing down anytime soon. To learn more about Instagram and its growth and statistics, check out the following new research report from WebsiteBuilder.org. It was found that least half of Instagram's users follow at least one business, and every follower a business has is another opportunity to create a connection through their brand that results (hopefully) in eventual sales.
The top performing brands on Instagram, such as Nike or Victoria's Secret, will post an average of 4.9 times per week. This is enough to stay present in a user's mind, but not so much that they become sick of them. The real trick is to not seem to salesy while promoting new products or campaigns. You want to come off the same way a friend would: entertaining and interesting.
Perhaps the most important statistic about Instagram is 5% of users will take action after viewing a post. This could mean something as simple as telling a friend, or maybe even a full conversion. Regardless, the cost to reach people on Instagram is very cheap, so reaching 20 knowing you'll get through to 1 of them is a good deal.
The really important thing to understand about Instagram is its relevance to your specific brand. 55% of 18 to 29-year-olds in the US are active on the network, so if that's your target audience, you are missing out on a major channel by not being on Instagram.
Since Instagram surpassed Twitter's user base and daily usage, it has seen considerable recognition for the power it gives businesses to control the narrative that is present around their brand. As it continues to grow, it makes sense for all brands to join the network and tell their story.