1byone's limited sale on this stylish battery case isn't something you'll want to miss out on
Are you one of those people who always worry about battery life? This stylish battery case is something you should consider.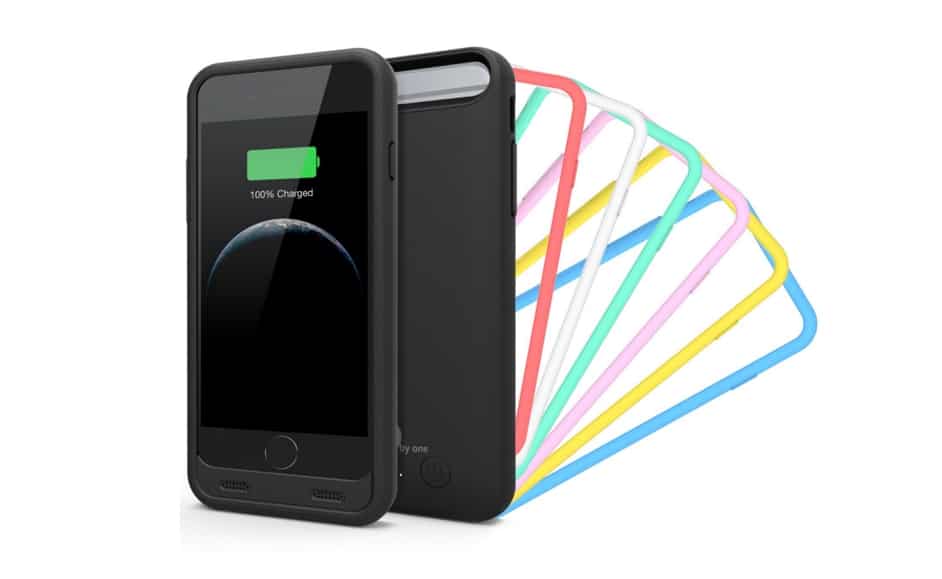 So you just got that iPhone 6s that you were pining for? Good for you. Now, you are probably looking for the best way to maximize your purchase. Battery cases are great for that, but they are always so expensive. Well, 1byone has a solution that may work for you. Their 3100mAh case not only offers double the battery life of the phone, but also 7 stylish colors to keep you looking trendy. We all now iPhone users care about looking trendy, right?
The price on this case is normally $89.99 but it is currently on sale for $42.99. That would be a good deal by itself, but 1byone has a special coupon code that will save another $10 off the purchase price. $32.99 (with coupon code: MPIZRLB9) for a nice battery case? Don't be daft, get on that now. The sale ends Oct 26th.
Features on the case include:
7 Changeable frames of red, black, white, yellow, blue, green and pink colors.

3100mAh Li-polymer rechargeable battery.

360 degrees comprehensive bumper design and hard-shell back plate.
Follow us on Flipboard, Google News, or Apple News