3 important questions to ask yourself while buying an LMS
In this post, we'll talk about some of the important questions that one must ask themselves before they actually buy an LMS.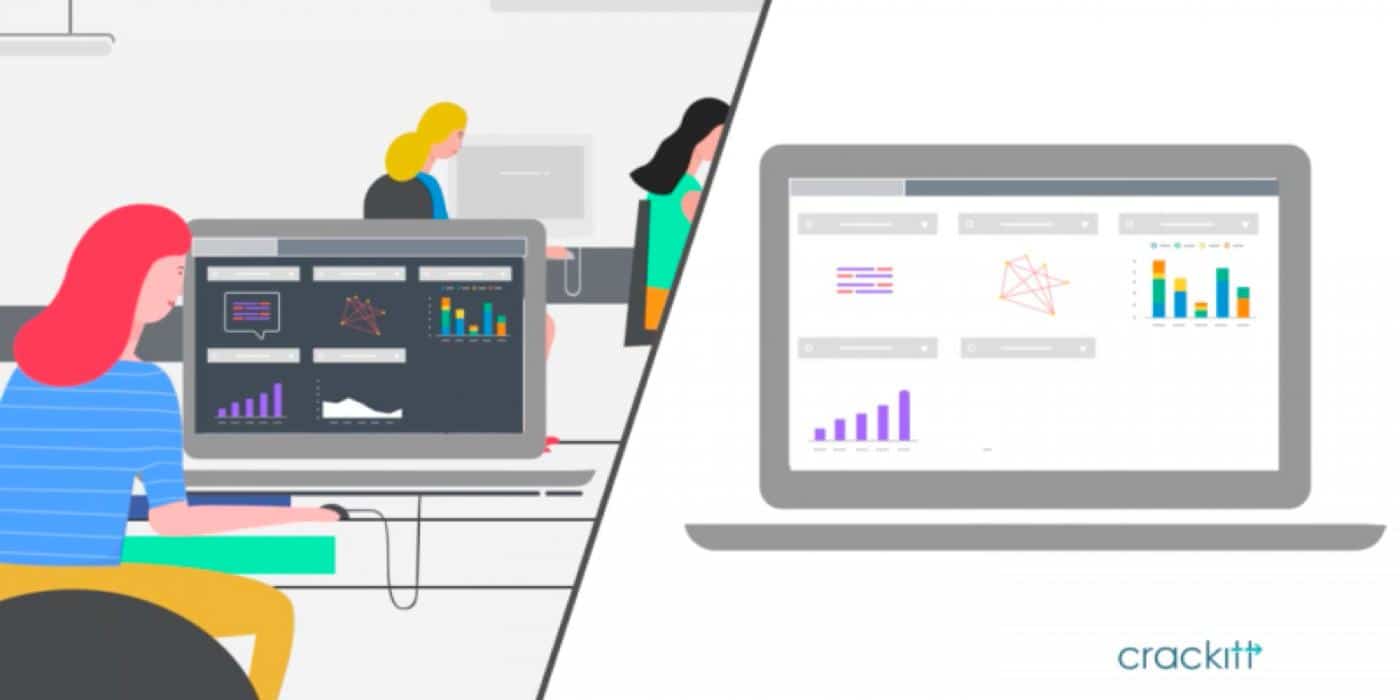 Whether you are a businessman or a trainer, an eLearning course can help you scale your growth at a rate of knots. But, is it that easy to develop it?
While you may have already heard about the easiness of using learning management systems, you can not create a spot-on eLearning course without a spot-on LMS. This means that the choice that you make needs to be totally thought-through.
To help you with the same, here is a list of questions that you must ask yourself before paying for an LMS.
1. Will this LMS Gel Well with Your Niche?
Before you actually pick an LMS for crafting your brilliant eLearning course, you need to know whether the LMS will be able to gel well with your niche and its processes.
For example, let us suppose you are looking for an LMS to escalate your compliance training processes. Now, you would need to make sure that the LMS you choose has all the features that a compliance training course should offer.
This can be made easy by manually checking out specs. Reading reviews. And by having a look at the portfolio of that particular LMS brand (if available).
2. Does it have all the additional features that you want?
Some of the most useful and usual additional features that companies look for in an LMS are as follows.
The ease of data transfer:

Considering the fact that you are going to buy and employ a new LMS, you'd need to transfer data from your previous LMS or a hard drive.

This is why it's important for you to see if the new LMS is compatible this way.

Social Media Integrability:

Learning management systems not allowing the learners to connect with their trainers through social media are pulling bricks out of the concept.

By making sure that your LMS offers decent social media support, you'll be making your eLearning course more accessible.
Gamification Tools:

By gamifying your training processes, you'd be attracting a good lot of aspiring learners to pay for your course.

This can't be made possible without gamification tools like badges, points, ranks, etc.

Multi-device Accessibility: In 2019, a large part of the internet users access the internet through phone. This is proof that if your LMS isn't accessible on smartphones or tablets, you'd be losing a big chunk of your potential learners.
3. How Useful will it be Tomorrow?
Another important question you need to ask yourself is how useful will this LMS be tomorrow?

As in, will it hold any other use once your course is completed (if it's a limited edition course)? And if it will, then what will that use be?
Buying a new learning management system is a big financial decision and you need to realize that a lot rides on it.
So, whenever you are on to an LMS software comparison, make sure you pick the software that is most scalable or can at least be reused for some other course that you may want to create, launch and sell.
Final words
As you plan on creating a good eLearning course, it's highly crucial to make sure that the LMS of your choice offers all the important features and is completely compatible with all your important processes.
In this post, we talked about some of the important questions that one must ask themselves before they actually buy an LMS.
Have any thoughts on this? Let us know down below in the comments or carry the discussion over to our Twitter or Facebook.
Editors' Recommendations: