3 push notifications types to increase app revenue
Here are some of the best techniques to increase your app revenue via push notifications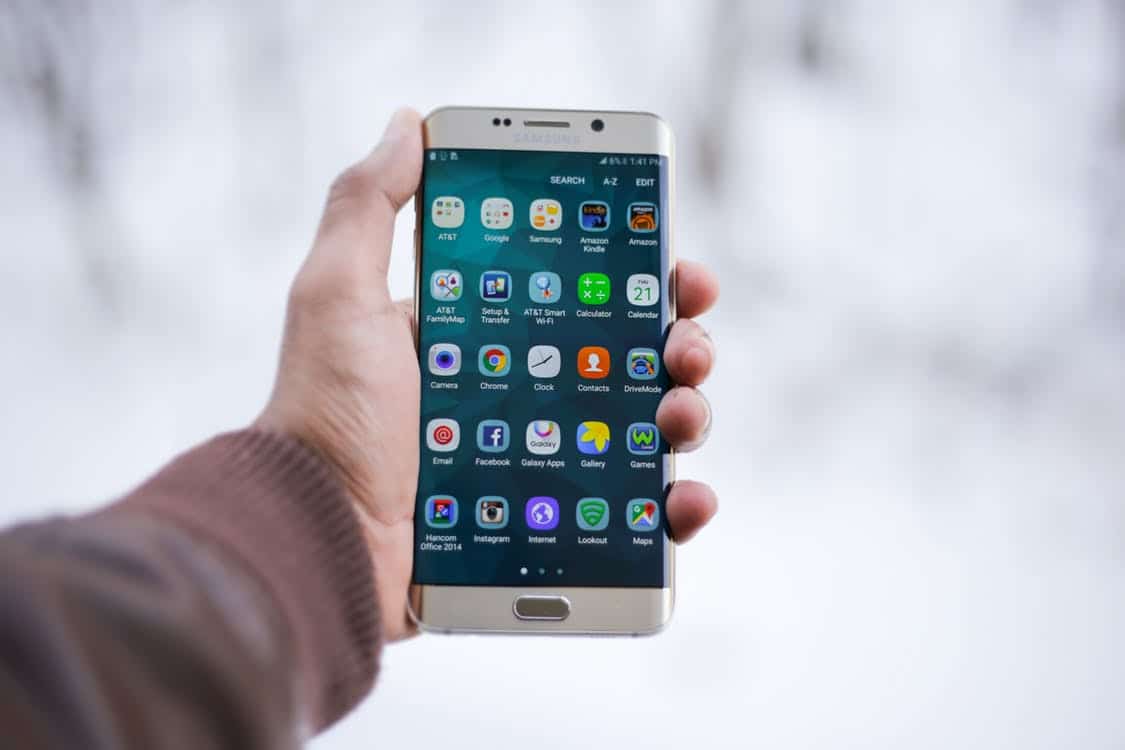 Mobile usage has increased significantly in the past few years. RescueTime found that an average individual spends 3 hours and 15 minutes on a smartphone every single day. This seems good from the perspective of marketers who spend a lot of resources in keeping app users engaged. However, 70% of the sessions are less than 2 minutes:
An average mobile user has more than 80 apps installed on the smartphone and uses 9 apps daily while 30 apps are used every month:
It is highly likely that your app might not get attention and engagement that it deserves even if has several thousand downloads. App engagement is a metric that you should be concerned about as an app that's downloaded and not used is of no use. Twenty-five percent of users don't use an app after a single use which means your app revenue will fall if your app has poor engagement and users don't use it – even if it is installed on a few good thousand devices.
Push notification is one of the best ways to increase app revenue and increase user engagement. Research shows that users who receive push notifications are more likely to keep using an app as compared to users who don't receive a push notification.
Here are the best techniques to increase your app revenue via push notifications:
1. Retention Push Notifications
A low user retention rate is suicidal for your app. The first thing that you should do to increase app revenue is to increase user retention. According to CMO, a 10% increase in user retention can increase business value by 30%.
When as much as 25% of apps are used just once, you need to seriously focus on retention. Nothing works better than push notifications for user retention. A simple message can bring a user back to your app.
Pixowl increased app retention by 47% by sending personalized push notifications to inactive users based on their inactivity. Users were sent push notifications after 3, 7, and 14 days of inactivity.
Push notifications that are triggered based on actions completed within the app work best. Simply reminding users of their interaction with the app and where they left works best. It shows them that you are not spamming rather sending a message that is specifically for them.
Here is how Duolingo keeps its users engaged by reminding them of what they have missed:
When using retention push notifications, the best approach is to use the Fear of Missing Out (FOMO) technique. It is a common marketing phenomenon that capitalizes on the fear of users missing out on an important event, task, or product. People are afraid of missing something valuable and research shows that 69% of millennials experience FOMO.
Simply telling users what they have missed (or will miss) or what others are doing via a push notification will persuade them to start using your app. Here is a push notification from Uber that uses FOMO to persuade users to take action right now:
Retaining users and making them use your app gets easier when your notifications are based on FOMO. Games do it a lot to keep users active all the time by telling them what has happened in the game when they weren't active. Here is an example from Candy Crush:
Here is how Clash of Clans does it:
Retaining users isn't a big deal when you know how to keep them hooked with the right push notification.
2. Monetize Your App
What if your app doesn't sell anything?
It's challenging to monetize an app even if it has high engagement. If you aren't selling anything to your users, you won't get any revenue at all. Monetizing your app is the best way to increase its revenue.
You can register with an ad network that monetizes apps like AdMaven. It lets you monetize your app if it has decent downloads and high engagement. The app users will receive push notifications and in-app highly targeted ads. A personalized push notification ad won't just help you increase app revenue, but it will help you keep users engaged.
This technique works best for free apps. If you have to keep your app free, you need to monetize it to cover its cost. Push notification ads are a perfect way to boost revenue. Here is how a push notification ad looks like:
The most important factor to consider when running push notification ads is that the ads must be targeted, personalized, and relevant to the users. Random irrelevant ads will ruin your app engagement, and this is something you should avoid. Don't ruin app engagement at the cost of revenue.
Thanks to AdMaven AI optimization technology that focuses on personalized push notifications that are triggered on the basis of user interest and behavior. It serves the right ad at the right time to the right user which doesn't hurt engagement and user experience.
3. Promotional Push Notifications
As much as 91% of consumers are more likely to buy from brands that provide them with relevant product offers. The number one rule of making push notifications work for your app is to make them personalized. The more customized a push notification is, the better.
Here is an example of a promotional push notification:
You can send new promotions, discount coupons, and exclusive offers to users via push notification to increase the revenue of your app. Promotional push notifications increase app revenue by driving 9.6x more users to make a purchase and by increasing in-app spend by 16%.
It is, in fact, the best way to increase revenue because you are providing users with something exclusive that they don't want to miss.
Conclusion
Push notifications provide you with instant access to app users. What's better than having your message delivered right on your customer's smartphone? This doesn't mean that you should start spamming them.
Use push notifications wisely. The message must be personalized. And set an appropriate frequency. Sending too many push notifications will irritate users and they might end up uninstalling your app or disabling notifications. Sending too few will lead to churn.
You have to find an optimal push notification frequency. How? Test and tweak. That's the only best way to know what your app users prefer.
Have any thoughts on this? Let us know down below in the comments or carry the discussion over to our Twitter or Facebook.
Editors' Recommendations: