4 construction technologies that are improving efficiency
Here are the 4 construction technologies that are improving efficiency.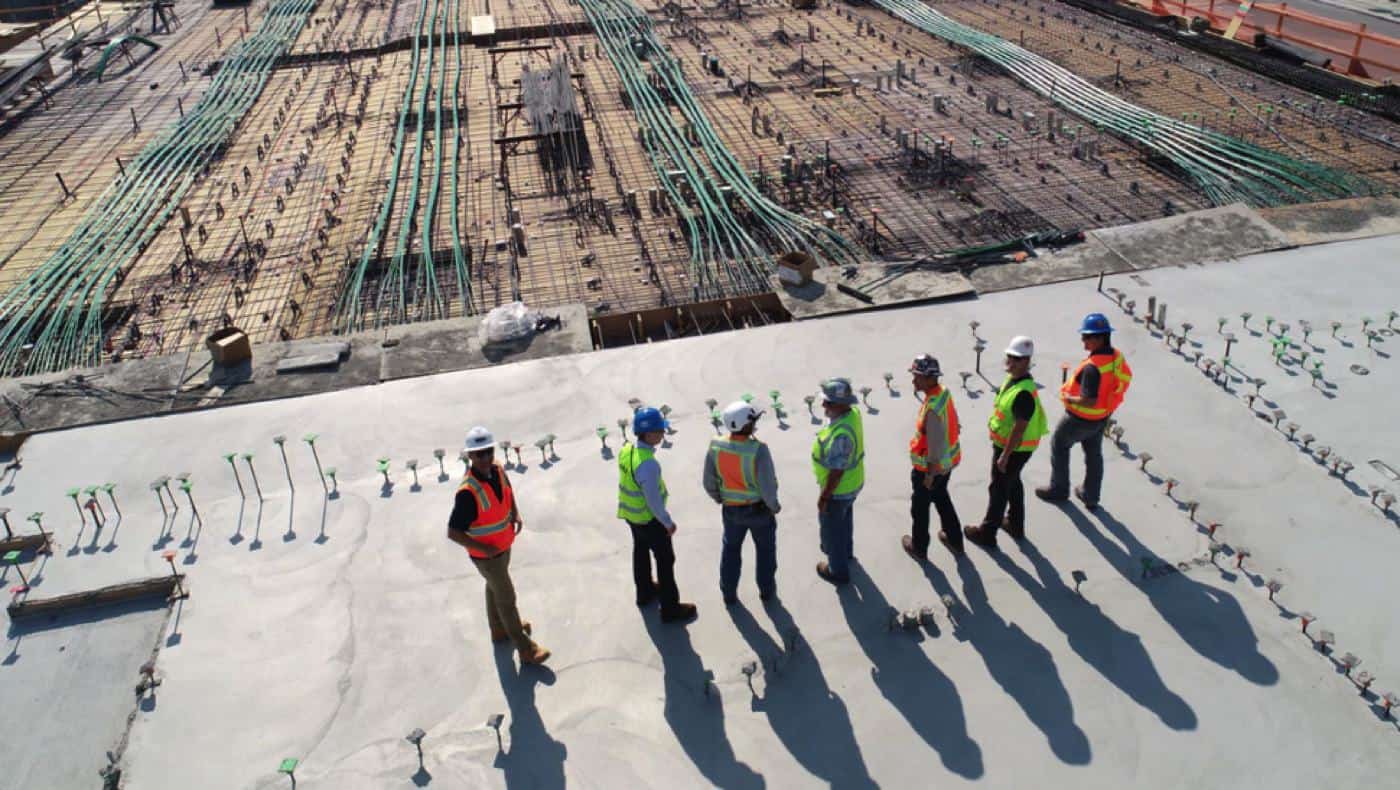 Just like any other industries, the construction industry is also undergoing a paradigm shift, and it's essential for project managers to be able to act accordingly. As 3D-printed buildings begin to emerge, the trend of robotics and its optimization continue to improve.
Likewise, AI is also playing a vital role in several areas of our lives, but the construction industry is probably the one that experiences it most. From smart wearables to smart traffic signs, here are the 4 construction technologies that are improving efficiency.
Headsets
It doesn't matter if we're talking about augmented reality, virtual reality, or something else. Experts believe that the best way to describe earphones is that they're handy tools in the industry.
They are often used to spot design coordination errors and other possible issues. Aside from that, it has also been proven that they work great when it comes to detecting mistakes made during installation and if there are missing elements. Something like this would reduce wasteful change orders.
Additionally, despite that AR in the construction industry has yet to improve, no one can deny that it's rapidly developing, and that makes it an ideal visualization platform for everyone.
From allowing real-time building maintenance information, down to improving collaboration between construction teams and designers, AR and BIM would soon turn into useful tools for projects of different scales. This would definitely transform the construction industry further.
There's also a lot of global construction services company that are embracing VR and AR as a way of staying competitive in this field. This is one of the few reasons why laser scanners are now being utilized to record every square inch of a building before fully closing a project. This also allows the clients, as well as facility operators, to have a record of what exactly is happening on the project.
Drones
Ever since drones became part of the construction industry, there has been a positive impact regarding the safety of workers. There are those that also utilize drones to record not only spatial locations, but ambient, distances, temperature, material humidity, and it can also be used to capture digital images for workers to analyze and rely on.
For a very affordable price, it's possible to use a drone in site surveying, compile a database of pictures, and use these images to come up with a 3D site model. This can be used for several purposes, such as project rendering, or something as simple as owner communication.
It's also worth noting that drones are replacing traditional land-surveillance methods as well. As they become more and more popular, more and more companies are becoming more open-minded into switching to a highly-advanced way of monitoring the whole site.
No doubt about that as drones are capable of reducing labor and time needed in creating accurate surveys. Drones could also lessen the risks of human errors often involved in the process, and best of all, it captures crucial data in much less time than traditional methods.
Drones also offer superior intelligence and endurance on the job site. They are capable of collecting and reporting data to complete the work at the shortest time possible. You can now finally bid goodbye to manual labor, as these unmanned aerial vehicles are expected to be widely used in the future.
Tablet and Mobile Devices
Almost everyone on the job site uses smartphones, and more than half of the workers are using tablets when performing their duties and obligations.
Based on research, these gadgets allow easy access to mobile applications which could be very helpful in streamlining businesses as well as daily reporting and photo documentation.
Laser Scanning
Laser scanning is proven to be very useful in expediting and improving operations. For example, there are pre-pour scans used to generate rebar and other valuable elements, and a post-pour scan is used to help workers have a closer look at deflections and to determine if nothing is interfering with the design. This doesn't only improve work quality, but it also allows the whole team to leverage collected data downstream.
Usually, when it comes to reworking accounts, 12-15% of the cost of construction is spent. However, with laser scanning, it offers the ability to determine possible conflicts before they even happen, and this could lessen the possibility of having to deal with a rework for as much as 1-3%. Although this might seem like a small number, it can be of great help in the construction industry.
Have any thoughts on this? Let us know down below in the comments or carry the discussion over to our Twitter or Facebook.
Editors' Recommendations: