4 ingenious Minecraft uses no one expected
Sure, Minecraft is just a game, but there's a whole lot more to it than you think.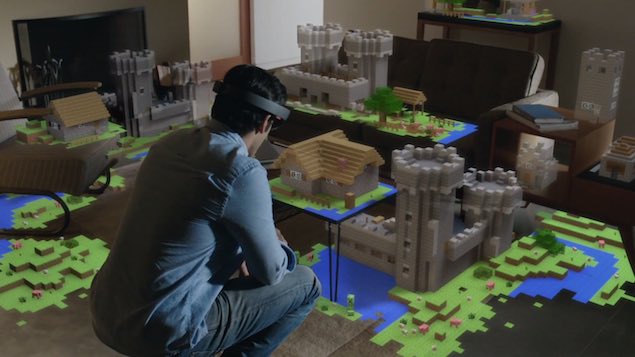 Since its release, Minecraft has become somewhat of a cultural phenomenon. With 121 million copies sold as of February 2017, it is the second best-selling video game of all time. Only the old Tetris managed to outperform it. And keep in mind, Tetris has been around with us for a long, long time.
Today it seems everyone plays the eponymous video game. There is something universal in its appeal to all generations, background and gaming experience. 
The simplicity of the premise with the combination of possibilities it offers has created a somewhat unique situation where people of various types of interests enjoy the game. 
Although the premise is quite simple: place and break building blocks, creating the game world for yourself, the game offers you to make it as complicated as you want. Since you have no formal goal or quest, you can completely adapt it to your ideas and interests. At the same time, different game modes keep things different and interesting every time you play. And you can play it both online and offline.
But even though the game is really versatile, it's safe to say not even its designers and creators could have predicted some ingenious uses of Minecraft, outside of regular entertainment. Here's a short list of unexpected Minecraft uses.

Build software without devs. Blazingly fast. Trusted by 100,000+ teams worldwide. It's so easy, anyone can use it. Start building now.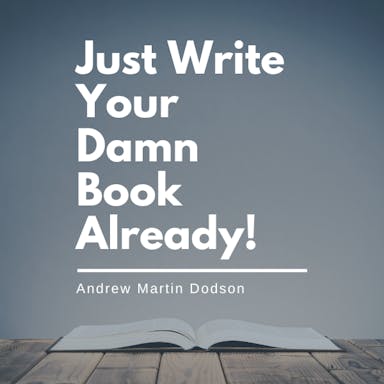 "Just Write Your Damn Book Already" is a printable guidebook that helps you turn ideas into manuscripts. It's affordable and perfect for aspiring authors
4. A Computer Aided Design Tool
With today's widespread popularity of the game, it may seem obvious that it would make a handy tool for architects. Since building in the game is so easy and so versatile, and architects jobs are to virtually build things, it's natural that they would happily embrace it as a novelty helping device. 
However, everyone was surprised at how much popularity Minecraft actually does have among the on-line architecture community, especially amongst the Millennials. They see it as a super handy way of sharing their design and ideas with their colleagues, peers and the rest of the world. 
Even the industry itself is catching on to this use-Minecraft-as-a-CAD-tool craze, sponsoring and rewarding various design contests. 
Minecraft ended up being what playing with LEGO was for the generation before.
3. Minecraft Maths
Since Minecraft is a game that revolves around simple geometries that add up to create something complex, it is also a convenient tool for dealing with an array of math-related problems. 
From simple counting and numbering tasks, to more complex issues of spatial geometry and its use for solving perspective problems related to engineering, Minecraft has proven to be a huge help.
2. Creating a game within a game
Minecraft add-ons and mini games are a neat way to relax from the main game and without having to start from scratch temporarily switch to something new. 
More than anything, Minecraft offers people the opportunity to be creative, and boy did people respond! Numerous game within a game have been created, and some of them are quite outstanding. 
For an example, a Pokemon game as a Minecraft add-on should be mentioned for sure. Detailed oriented, the said add-on offers a whopping 136 new Pokemon to play with!
And what about the guy who created a Minecraft game within the Minecraft game?
1. Education
Creative teachers around the world constantly search for new tools to bring complex ideas closer to their students and to make learning more fun and easier. But who could have thought that a simple sandbox game could prove itself to be such a valuable teaching tool? 
Ever since the first inspired teachers started using Minecraft as a classroom tool, the thing has actually taken a life of its own. 
Microsoft, who bought the rights to the game back in 2014, actually released a special education version of Minecraft. 
The possibilities are endless!
Children can use it in history lessons, building a typical Roman mansion, instead of looking at the confusing blueprints. 
They can use it in Writing classes as a side tool to visualize characters, scenes and entire worlds. 
Using Minecraft for solving simple and complex math problems has already been mentioned. And since math globally remains one of the more difficult school subjects and since children have such a hard time comprehending often abstract math postulates, it is rather splendid that teachers have a tool that can make things easier (not to mention fun). 
Teachers who use Minecraft in their classrooms have reported that it is also an excellent aid in communication between children. Since the game dictates that they collaborate and compete, it is also a platform for them to express their thoughts and feelings and in order to do well, they have to keep a track of what other children are telling them. Who would have thought that a video game would actually help kids with their verbal skills? 
With all of these examples, it is safe to say that Minecraft has proven to be a ground breaker and much more than a simple entertainment.  
---
 An 8-year veteran of blogging about video games, Bryan Tremblay currently writes for Minecraftforfreex but given any chance, he will abandon his keyboard and mouse dungeon to write on just about anything.
Follow us on Flipboard, Google News, or Apple News