4 of the best mobile dating apps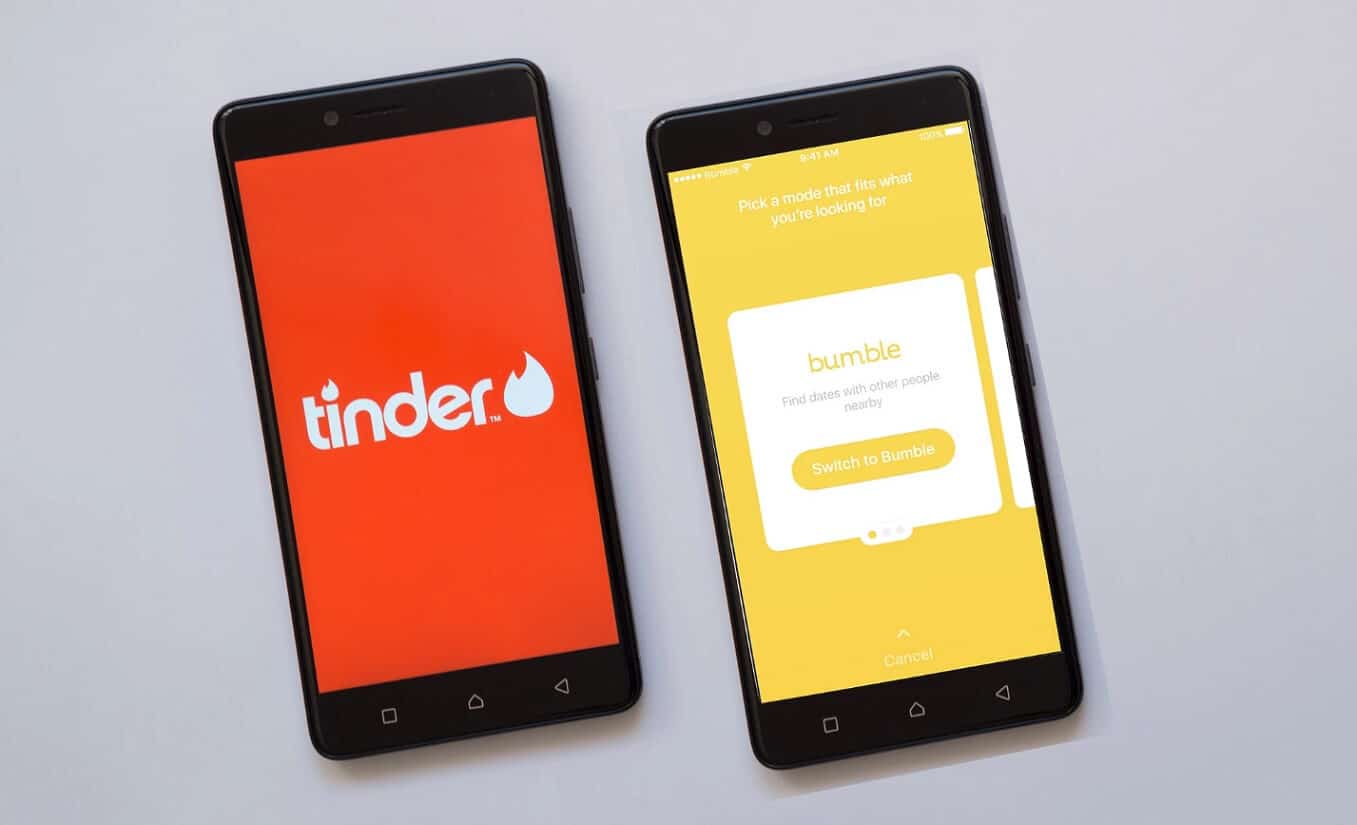 The dating game has completely changed over the last decade and continues to change. In the age of social media and smartphones, we have resorted to finding love online. And no, when we say love online we don't just mean playing online slot games over at WizardSlots.
Gone are the days were people meet their future spouse in a pub or club, people are now turning to apps to sort their love lives out for them. Is it a good thing that we're exposed to so many potential partners when we open up an app? Or is it a recipe for disaster and unsuccessful romances because we're all judging people based purely (well, 99%) on their looks?
We can now search for a date within seconds and it doesn't matter where you are, you can be in your home, the car, work or on a train and potentially find the person you want to marry. If you're currently looking for love, take a look at these 4 dating apps:
Bumble
Bumble is different to other standard dating apps as it's actually the women who initiate the conversation. If the woman doesn't start a conversation within the first 24 hours of matching with someone, the chat will vanish forever. We guess you'd need to be glued to your phone if this is the case. Men can extend their favorite match (one a day) for an additional 24 hours if he's keen but still can't message the woman.
The app prides itself on having high standards and will not tolerate any disrespectful behavior and it's also very easy to block, report and un-match people if they are being rude or inappropriate. If you're struggling on what to say when you first start chatting, why not ask them what they like to do in their spare time? Maybe they like playing the top casino slots at Wizard Slots just like you do or maybe they like a quiet night in watching a horror movie.
Tinder
If you haven't heard of any of the other dating apps, you probably will have heard of Tinder. Tinder is perhaps the most popular dating app and has it's good and bad. The aim of this dating game is simple. All you have to do is swipe left if you're not interested in dating that person and swipe right if you see a photo of someone who you may consider meeting up with in real life for a date. Once you match with someone, you can start chatting to them. Both men and women can start the chat, don't be shy and say hello, you may meet your future wife/husband!
There's also no time limit on the chat so you can talk for days if you really want to. The chat will only vanish if either one of you makes it an unmatch. The app also allows you to link your profile to their Facebook page so that potential matches can see if you have any mutual friends or acquaintances. You can also link to your Instagram and Spotify account so it's a great way of seeing if you enjoy the same music (which could be a great conversation starter).
If you want more, you can get Tinder Plus which is the paid version with 3 extra features. Rewind is the first features and it lets you undo your last left swipe (so great if you accidentally swiped left on someone you actually liked). The second feature is passport and this allows you to change your location so you can match with people all around the world so is great if you're always traveling or if you have a holiday coming up and want a holiday romance. Tinder Plus also gives you unlimited swipes which is a great feature for the super fussy people out there.
OkCupid Dating
OkCupid is similar to Tinder as it has the same swipe left or right feature. When you sign up for the app, you have to complete a short questionnaire on your likes and dislikes and what you're looking for etc, just like old-school dating. However, OkCupid has a unique twist on the other dating apps like Tinder and Bumble.
Your profile isn't just pictures and a bit of text about you. It includes questions such as "You should message me if…" and "Six things I could never live without". Users can look at the answers on other peoples profiles to see if they match or can relate to their own answers. Based on your answers, OkCupid will make a list of the user's personality traits.
If you want the best chances of finding love, you can pay for the A-List features. These extra features include the ability to change your username, having more search options (e.g. body type and attractiveness) and you can also see a full list of everyone who has liked you. You can even look at other people's profiles anonymously, have more message filter options and have room for more messages (5, 000 to be exact). If you want, even more, you can sign up for Premium A-list. This gives you all of the above features, as well as having a profile boost once a day, having your messages appear at the top of people's inboxes and being seen by more people.
Coffee Meets Bagel
Ah, this one sounds nice, doesn't it? The inspiration behind this app is the notion that everybody loves a coffee and a bagel – it's the perfect brunch or mid-afternoon snack. There's no swiping involved with this app. Instead, men will be given 21 matches a day (at noon) which are known as bagels. The men will then decide which of these "bagels" they like and which they don't.
Ultimately, women will be given the final say over which man they prefer out of the ones who liked them. You will then be given the option to chat for up to 7 days. There is no paid membership program, but you can buy more "coffee beans" if you want access to more matches. For your first date, you've got to go for a coffee and a bagel, right?
Have any other suggestions? Let us know in the comments below. 
Editors' Recommendations: