4 online business ideas you can start now
Starting your online business is an exciting task, but that doesn't mean it's always easy.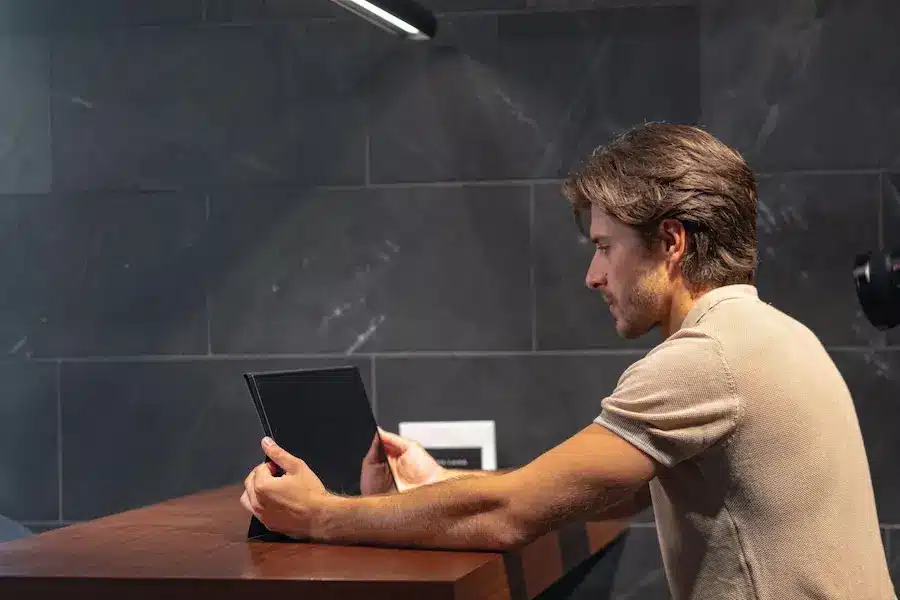 Do you want to have freedom and earn from anywhere in the world? The idea is exciting and more available than ever, but many entrepreneurs don't know where or how to start. The essential and important part of starting an online business is to find an idea that matches your skills and passions. 
Whether you are searching to become a full-time entrepreneur or just to start a part-time gig for passive income, your product or service should satisfy a specific customer need. Let's go over our list of profitable need-based ideas, with minimal startup costs that you can start right away.
1. Small Business Consultant
If you have a vast knowledge of business industries, why not create a business that helps aspiring entrepreneurs scale their projects? As a business consultant, you could use your skills to help new business owners get off to a great start and help experienced entrepreneurs keep up with the workflow. Your chances of triumph are greater if you focus your strategy on a niche aspect of business consulting.
To further complement your credibility, demonstrate your expertise and bring in potential clients, it is vital to be present in the digital business community.
Key conclusion: Use your business experience and expertise to help aspiring entrepreneurs find profitability.
2. Start a Blog
Blogging might seem like an outdated business strategy since nearly everyone owns one. The competition should not deter you from starting your online business journey. If you love writing or have important knowledge to share, blogging might be the way to go for you.
Luckily for you in today's age, there are many tips & tricks on how to easily start a blog. It takes no time and is fairly simple. The ultimate key to success with starting up a blog is to gain a steady following by creating unique and high-quality content. Content that educates, informs, or entertains your readers gives them a reason to follow you and keep reading.
Once you've mastered the art of creating quality content, you can make money through your blog by promoting products like online courses, e-books, or webinars. The possibilities are endless.
Key conclusion: If you are a wordsmith with steady content, you could be on a good path to creating a successful blogging business.
3. Social Media Consultant
Large businesses can hire an agency, or a full-time staff member to run their social media accounts, but small businesses often need to handle their marketing. With so many duties, business owners are often busy and overwhelmed about the importance of a social media presence to spend time developing and conducting a great social media strategy.
As a Social Media Consultant, you can help small businesses determine the best ways, timelines, and content for their target audience.
Facebook and Twitter are still top networks when it comes to business, but many business owners tend to struggle with visual platforms like Instagram, TikTok, and Snapchat. All of these networks have huge consumer audiences. If you have a solid background in social media marketing and a passion for photography, focusing your consulting business on a single specific platform can be one way to make money while helping other businesses improve their social media game.
Key Conclusion: Help businesses grasp the importance of social media and grow their social followers through your expertise.
4. Start a Niche Market Ecommerce Store
There is an audience for literally everything, even if it's as specific as dog grooming products or organic pet food. With a targeted niche e-commerce site, you are able to reach customers who seek your specific products. Starting a business in a niche market can help you isolate yourself from other brands and create your credibility and expertise. Look to social media, your friends, or even yourself for consumers to be able to come up with a product to sell in your store.
There are many platforms that provide all the infrastructure for starting an online store, but the important part is making sure your store is visible to your consumers. One of the key aspects many online business owners neglect after setting up their store is optimizing eCommerce organic rankings. This step is vital if you want to see healthy and steady traffic coming to your store.
Key Conclusion: If you have a niche product or service to sell, consider creating an online store.
In Conclusion
Starting your online business is an exciting task, but that doesn't mean it's always easy. By identifying market gaps, consumer needs, and trends you can separate yourself and your business from many others that are targeting the same thing – which is the number 1 step for any business success.
Have any thoughts on this? Let us know down below in the comments or carry the discussion over to our Twitter or Facebook.
Editors' Recommendations:
Who to trust with your business security
4 startups you can start at home