5 of the best iPhone 7 cases to keep your battery over 20%
Running out of battery power on your iPhone 7 is literally the worst. These 5 cases ensure that never happens.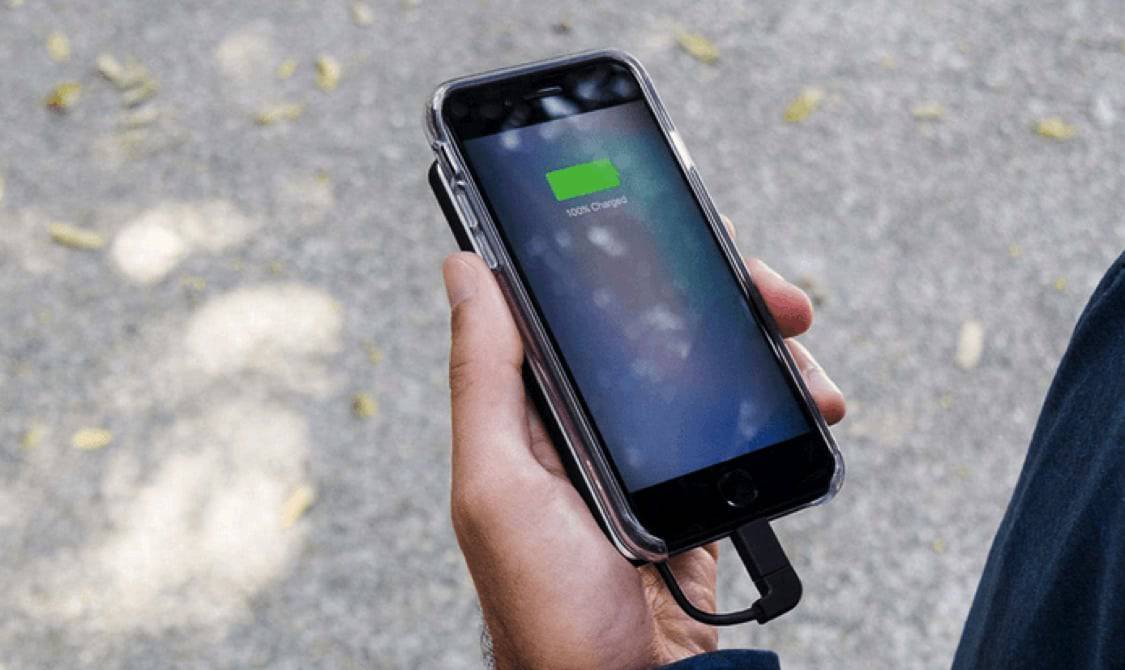 For those who use their iPhone regularly throughout the day, keeping it fully charged can be difficult without lengthy recharging sessions. The good news is that there are five great battery cases that will provide you with enough juice to keep things running a little longer. For most people, a good battery case will provide more than enough power to keep your phone operating until it can be fully recharged.
Here are the five best iPhone 7 cases in order of their cost. They are all designed to provide you with ample battery power and impact protection.
Maxdara Charging Case
It's a powerful charging case and offers an easy-to-read indicator to let you know how much power it has left. The case not only protects from impacts, it also provides al the cutouts so you can use the camera, microphone, and buttons with ease. Also, the material on the outside allows for an easy grip so you can hang onto your phone for hours on end.
Capacity: 5,200mAh
Output: 1.5A
Size – 5.6 x 2.7 x 0.6 inches
Weight – 82.2g (2.9 oz)
---
Foxin Battery Case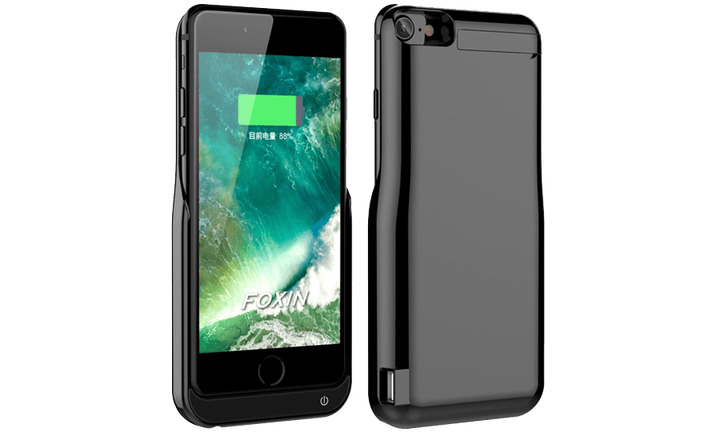 If you must power up your iPhone 7 more than once per day, then you should consider this inexpensive option. The Foxin Battery Case will charge up your phone twice per day thanks to its 6,800mAh battery. You can use the USB port to charge up another device as well. Be aware that the Lightning port on the iPhone 7 cannot be accessed as long as this battery case is attached. Otherwise, it is a strong case.
Capacity – 6,800mAh
Output – 1.0A
Size – 7.2 x 4 x 1.1 inches
Weight – 181g (6.4oz)
---
Mophie Hold Force Base Case w/Powerstation+ Mini
While not specifically designed for the iPhone 7, it does add a battery attachment to the back of your device. While the battery pack is exposed, it does not dangle, but instead attaches firmly and securely. You can take advantage of the power provided by the battery pack and the polycarbonate case offers good impact protection as well.
Capacity – 4,000mAh
Output – 2.1A
Size – 2.85 x 5.59 x 0.41 inches (Base Case), 4.85 x 2.49 x 0.41 inches (Powerstation Plus Mini)
Weight – 30g/1.06oz (Base Case), 130g/4.59oz (Powerstation Plus Mini)
► Mophie Hold Force Base Case w/Powerstation+ Mini 
---
Trianium Atomic Pro Battery Case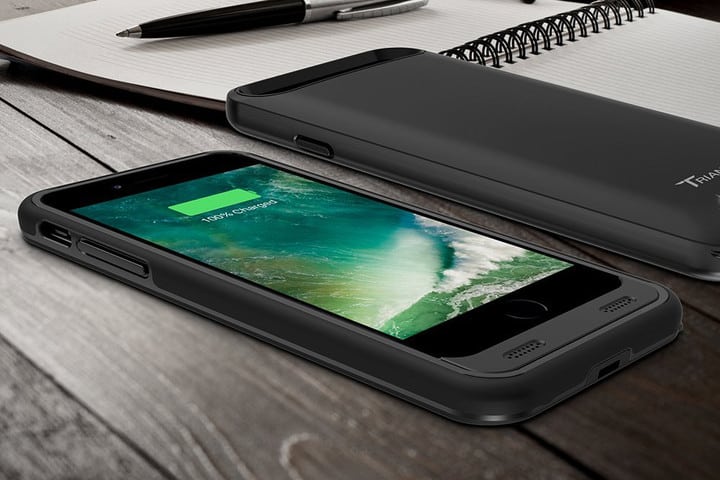 While it does not have the battery capacity of other cases on this list, it does more than enough to keep your phone charged. It provides over 14 hours of talk and 10 hours to surf the web. The LED indicator will let you know how much power is left. However, it does not support the Lightning headphones which may be bothersome. The hard-back plate and dual-layer bumper offers plenty of protection from bumps, impacts, and scratches.
Capacity – 3,200mAh
Output – N/A
Size – 5.9 x 2.7 x 0.4 inches
Weight – 158.7g (5.6 oz)
► Trianium Atomic Pro Battery Case
---
Apple Smart Battery Case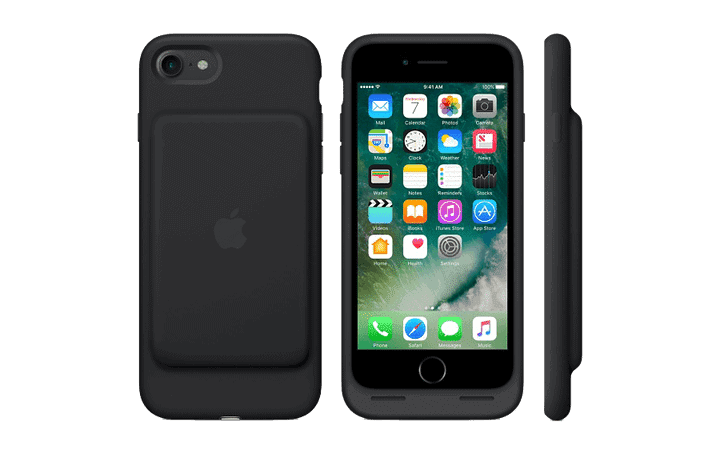 Arguably one of the best accessories you can find on the market today. It seamlessly integrates with your iPhone 7, increases your phone call capacity on the internet, provides additional video time, and lets you use the Lightning supported accessories without having to remove the case itself. It also provides good protection against bumps and drops which makes it an excellent buy.
Capacity – 2,365mAh
Output – N/A
Size – 5.45 x 2.64 x 0.28 inches
Weight – N/A
---
If you are looking to extend the life of your iPhone 7, you cannot go wrong when purchasing one of these cases. Plus, you will get ample impact and scratch protection from them that will extend their life as well.