5 digital transformation pitfalls to avoid
If you are new to digital transformation, here are some common pitfalls you should avoid to achieve your desired business goals.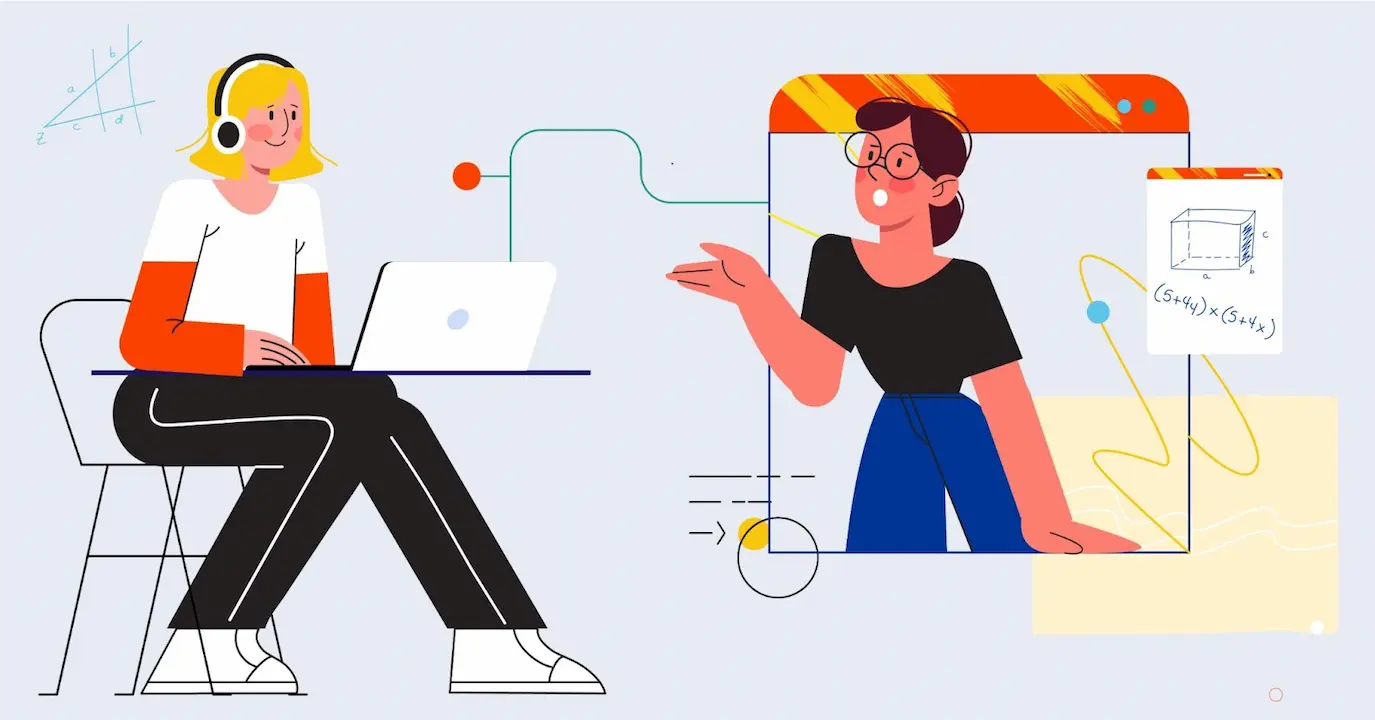 In today's competitive marketplace, business owners must focus on streamlining the business operations and enhancing the customers' experience.
And to do that, embracing digital transformation strategies is a must. After the pandemic, the digital transformation came into play when store owners decided to shift towards online shopping.
Digital transformation allows business owners to leverage modern technologies to streamline day-to-day tasks and enhance customer satisfaction.
According to Super Office, more than 35% of business owners say that digital transformation has helped them enhance the user experience and improve business efficiency.
Digital transformation is challenging, especially for new business owners. According to Mckinsey & Company, more than 70% of digital transformation projects fail worldwide.
Why? They lack basic information about the concept and fail to train their employees.
If you are new to digital transformation, here are some common pitfalls you should avoid to achieve your desired business goals.
Common Digital Transformation Pitfall To Avoid
Considering Digital Transformation a One-Time Thing
Most digital transformation projects fail due to a lack of understanding of the basic concepts. Similarly, most business owners think that digital transformation is a one-time thing. In reality, it is the opposite.
It is wise to know that digital transformation is not something you can do in a day or so.
Instead, it is an ongoing process that requires a regular contribution to transforming business operations, understanding the market needs, and adapting to new business challenges.
Digital transformation is a new technology – and it can lead to more changes as per the growing market trends.
When implemented properly, it can transform your business from every aspect. While it is a lot harder, it doesn't mean to give up on its ever-changing nature.
Instead, you should gather relevant data about the digital transformation technologies to incorporate into your business strategies to improve business efficiency and enhance customer experience.
Unclear Business Goals
Another common reason most digital transformation projects fail is the unclear business goals and objectives.
Your digital transformation strategy can easily fall into chaos when there's a conflict among senior executives and managers and KPIs are not agreed upon.
However, it is wise to develop a core business strategy and discuss it with your senior managers to avoid such issues. After all, the digital transformation process starts from the top.
Also, make sure that every employee in your organization is well-aware of the basic concepts of digital transformation and make them understand how it can benefit the organization.
Failing To Prioritize Employee Experience
This is the continuation of the above point. Employee resistance is another major reason that contributes a lot to the failure of the digital transformation strategy.
Digital transformation is all about ditching traditional silos and reinventing new ways to streamline business operations.
However, it doesn't mean to fire the existing employees and hire new talents. If you do so, the training cost will reach its height.
Instead, you can consider training your current employees about modern technologies and new skills that hold greater significance in the long run.
In this way, the employees will feel more valued, significantly resulting in job satisfaction.
For example, DevOps play a crucial role in digital transformation. Integration of software development and IT operations demonstrates how business and IT teams may collaborate to develop new working methods and discuss unique ideas to attract customers.
When your employees are highly trained in DevOps, they can discuss the technical challenges with business leaders. Thus, it becomes easier for business leaders to plan and act accordingly.
Failing To Make Data-Informed Decisions
Digital transformation without data is like a car without fuel. Gathering the right data is the key to digital transformation success.
However, most businesses collect the right data but fail to use it rightly. Business owners make this most common mistake while implementing the best digital transformation strategies.
It is wise to know that data is a powerful resource for every business, regardless of the size. Therefore, using the data is a must for business owners as it will help you get a deeper insight into the market trends and customer needs.
Also, it has the potential to transform every aspect of your business. So, never overlook the importance of data for building a successful digital transformation strategy.
Setting Up Unrealistic Deadlines
As said earlier, digital transformation is an ongoing process – and setting up unrealistic deadlines will never work for any business. As technology evolves quickly, it may take months or even years to make your business digital.
Instead of defining concrete deadlines, you can set interim goals. You can better manage the deliverables and get a deeper insight into your strategies by doing this. In this way, your team will feel less overwhelmed with the deadlines.
Conclusion
Digital transformation is no longer the thing of the future. Most businesses have already embraced digital transformation technologies to improve business efficiency and deliver a tremendous customer experience.
To sum it up, while implementing the best digital transformation practices, avoid the pitfalls mentioned above.
Have any thoughts on this? Let us know down below in the comments or carry the discussion over to our Twitter or Facebook.
Editors' Recommendations: