5 Facts about Welt der Wunder's security token
Here's everything you need to know.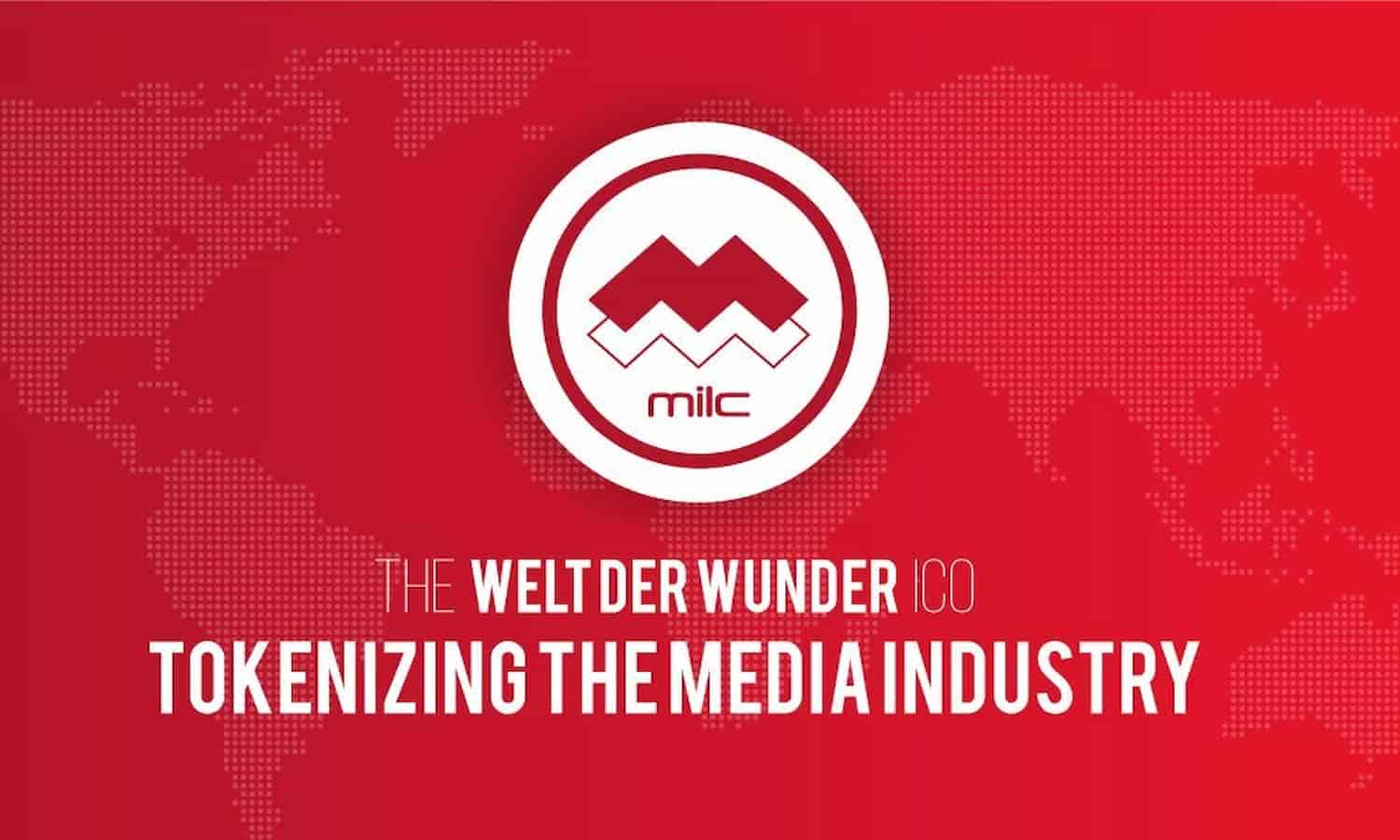 Welt der Wunder stunned the media content industry when it broke the news of going public via its security token offering. The announcement solidified Welt der Wunder's commitment to revolutionizing media content production, distribution, and licensing. The offering is an avenue to raise funds to cater to the next phase Welt der Wunder is plotting to chart.
To feel better in tune with the vision of Welt der Wunder, below are five facts about the security token offering:
Partake in 20% of Profit Share
Unlike regular tokens, security tokens guarantee holders to enjoy 20% of all company profits depending on the amount of tokens they have. It is important to note that security tokens are for-profit sharing alone and do not grant the holders voting rights. 
With 25 million units of security tokens (MLT-S) up for grabs at a minimum of 100,000 EUR per investor, professional investors members of the public now have opportunities of playing the game without being actively involved in the day-to-day activities of the company.
The Offering Isn't A Shakedown By Some Novice
Welt der Wunder has been in the greasy and unforgiving media business for 25 years, growing vertically from being a startup to a full-fledged company. Building a media library valued at just under 50 million Euros has earned them accolades for their contribution to expanding content production and distribution worldwide.
With a business-savvy Founder and CEO in Hendrik Hey and an equally ambitious team, the birth of the MILC (Media Industry Licensing Content) platform looked like an everyday happening. This feat confirms Mr. Hey's legendary entrepreneurial acumen.
Welt der Wunder operates two national television networks in Germany and Switzerland with over 15 million viewers. They also boast an online viewership of 12 million per month and are regarded as the market leader in the field of German knowledge with 120,000 circulations per month. With Welt der Wunder's advertising revenue expected to hit 418 million Euros in 3 years, their credibility can only be flawless.
Investors' Credibility Is Just As Important As Welt der Wunder's
As shareholders are very influential decision-makers of any organization, their credibility ought not to be in question. And that's what the scrutiny of every potential investor strives to uphold. Every interested investor will have their KYC (Know Your Customer) details analyzed for any money-laundering activity in the past. 
The credibility check is to:
Safeguard the funds of other investors 
Instill confidence of adopters and customers in the brand
Also, Welt der Wunder inserts a clause that allows them to reject and/or return monies to investors who fail the credibility scrutiny at a later date.
Open Only To Institutional Investors, Albeit For Now
At the time of writing, this investment opportunity is open only to institutions and professional investors from the European Union. This requirement is per the Annex II of DIRECTIVE 2014/65/EU. According to reliable intel, non-professional investors and agencies who do not meet the directive's requirements can join later after the offering ends on December 31st, 2021.
For the sake of clarity, a professional investor in this context is anyone who possesses the experience, knowledge, and expertise to make investment decisions and properly assess possible risks.
This Opportunity Has a Deadline!
The security token offering for professional investors began on August 16th, 2021, and will end on December 31st, 2021. The window may appear as time enough to make all necessary inquiries and hopefully some time for second-guesses.
But when you take a cursory look into the numbers behind the offering, it becomes apparent one may be left out. With the minimum investment pegged at EUR 100,000, Welt der Wunder would need just 250 European investors to invest the minimum to achieve their goal of 25 million Euros. Two hundred and fifty investors from a population of about 450 million possible investors. 
So far, Welt der Wunder seems to have satisfied most of the criteria needed to make MILC a success. Very noticeably, they have an expert and seasoned entrepreneur as head; took the necessary precautions required to go public, and have fresh innovation at the center of the project.
You'd agree Tesla had these same characteristics in 2010 when they launched their initial public offering (IPO). Treat this offering with urgency while considering your investment options seriously. Welt der Wunder's target is well achievable, especially as they dangle returns as high as 544% in five years.
If you do not fall within the requirements of Annex II of DIRECTIVE 2014/65/EU, fret not, as you have enough time to save and budget for the later offering. To be more familiar with the requirements, or get started, visit the Black Manta Capital Partners' website.
Have any thoughts on this? Let us know down below in the comments or carry the discussion over to our Twitter or Facebook.
Editors' Recommendations: