5 games I absolutely need to play in November
I've been waiting all year for these…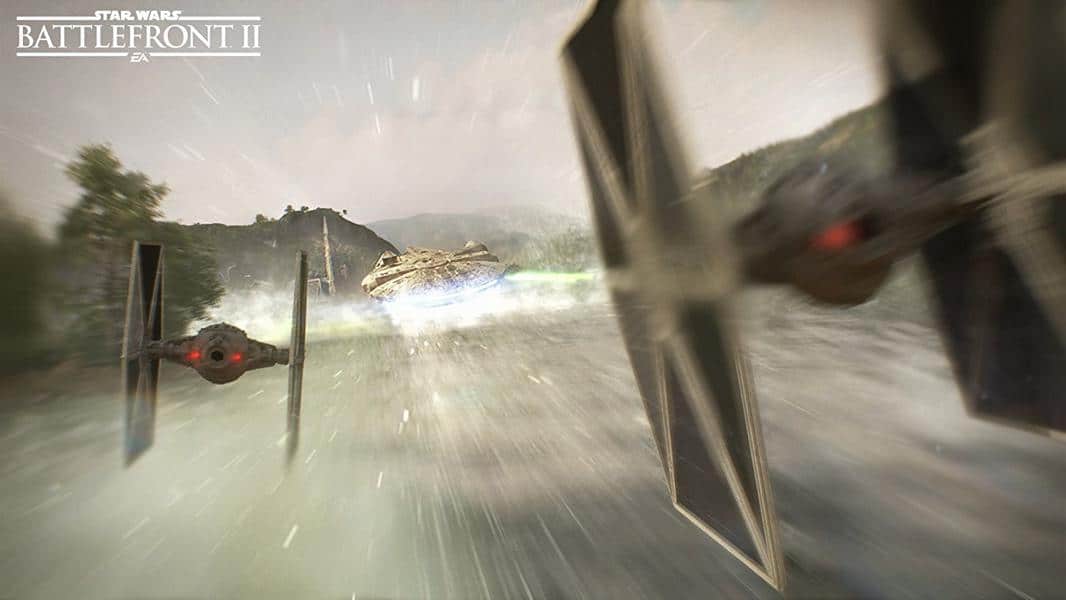 It's that time of year where gamer's wallets are feeling unusually heavy, and mine isn't excluded. Just this upcoming week alone we have Destiny 2 on PC, Assassin's Creed Origins, Wolfenstein II: The New Colossus, Super Mario Odyssey, and more.
November is jam-packed with games as well, and I am excited for next week to get here as some of my favorite games are releasing. Here are some of the games I'm keeping my eye on.
I have purchased every Call of Duty game since Modern Warfare 1 on launch day. I have gone to 8/10 midnight openings to buy my copy at my local Gamestop. I stopped last year for the release of Call of Duty: Infinite Warfare and never intended on purchasing it. From what I saw and what I played during the betas, the game wasn't what I expected nor wanted. It wasn't anything I considered a Call of Duty. I only played it because Activision sent me a copy, and while I appreciate the love,  that game was trash.
This year, as soon as I found out that Call of Duty was going back to boots on the ground, I was ecstatic. It wasn't only me who thought and agreed that Call of Duty got out of hand with jetpacks and futuristic play, and luckily the developers listened. By the way, did you know that the phrase "boots on the ground" was formed by the CoD community and not marketers? The more you know.
I have been waiting years for Call of Duty to return to its basics of just plain and straightforward gunplay. I played all the betas, on each console, and I loved every minute of it. You better believe I won't be leaving my house for at least a week after launch.
---
Horizon Zero Dawn was one of the main reasons why I have a PlayStation 4 is in my home, and it's a damn fine good one. Horizon Zero Dawn surprised the hell out of me with its gorgeous graphics, immersive world, and a story that stuck. Not only that, but did I mention that you can hunt robot dinosaurs? It was the Legend of Zelda: Breath of the Wild for Sony fans, and still holds up to that title.
Sitting down and watching my boyfriend play for the first time was a great experience. He was stalking around in the tall grasses while hunting down one of the biggest robots in the field. From what I remembered from the E3 trailer that I saw the year prior, it was damn near the same. Thanks to the power of the PlayStation 4 Pro, Horizon Zero Dawn made it seem like I was right next to Alloy.
The Frozen Wilds expansion will bring new missions and areas to unlock, along with the level cap raising from 50 to 60. The will be the first and last expansion to come to Horizon Zero Dawn, but it's a beefy one. More for my money? Yes, please.
---
This is one of the few games I haven't been able to get my hands on early with a beta or preview copy, but alas, I'm still excited. From the looks of the game from E3, I am thrilled to welcome this arcade racer into my life. From videos, articles, and screenshots, it seems like Payback was relatively well received.
Arcade racers are my bread and butter as I was raised on the Need for Speed series. My cousin's refused to play any other game, besides Midnight Club: Street Edition, and I had no complaints. I enjoy arcade racers more than racing simulation games like Forza and Project Cars not because they are bad games, on the contrary actually, but I appreciate the unpredictability. I really like how in arcade racers you always seem to be racing away from something instead of towards, like police, rival gang members, that one asshole rival, etc.
Some people may think that each Need for Speed is the same as the other, but each game seems to be progressing and adding better features. I'm ready to jump in the driver seat and burn rubber the way I am way too scared to do IRL.
---
Three years ago when Star Wars Battlefront was revived and brought back into our embrace, it was a bittersweet one. EA promised a lot of things with Battlefront but never delivered. Sure, it was a Star Wars game, and it was fun, but after a few days of online-only play, it got old. Where were the space battles? Where was the option to fly different vehicles? Where was the story? We were just tossed into the battlefield.
From the time I spent in the Star Wars Battlefront 2 beta, I enjoyed it. There was certainly different upgrades and revamps to the game that lead me to feel more satisfied than the last. Dancing around and slicing through enemies with Darth Maul was some of the best times I spent in the beta. With three different modes to play through, there was tons of content to enjoy. The game will also have a campaign as well. It will be short, 5-7 hours per developers, but I am okay with this. I know Battlefront 2 is meant to be multiplayer based, and as long as they give me a compelling story that makes me feel connected to the Force, then I am okay.
I'm not the biggest Star Wars fan in the world, and I never will claim to be. I am excited about Star Wars: The Last Jedi to release in theaters. Battlefront 2 is perfect to get all us nerds pumped up and ready to see what Rey has in store for us in Star Wars: The Last Jedi.
---
Sims 4 – November 17
Alright, look, you can be mad at me for this one but let me explain. I have dumped thousands of hours into the Sims franchise ranging from the originals on PC all the way up to Sims 3. I have all the original DLC discs and boxes. Those were the PC games that initially introduced me to PC gaming. Of course, they aren't like anything else on this list, but come on. Nostalgia?
After getting off work, and with my work surrounding video games, it's hard for me to get into some games. For instance, rather than sitting down and playing South Park: The Fractured But Whole (read our review here), I'll sit down and play a few games of Rocket League. There are times where I finish off the night by going back to Peggle on my Xbox One. Sometimes simpler games are just what a person needs.
I know the game has been released already on PC, but the reason I want it on Xbox is pretty simple. Comfortability. It is so much easier for me to sit down on my couch, pick up a controller, and play. Don't get me wrong, I prefer PC over consoles, but some games are an exclusion for me. There are games I know I am going to be lazy and BS in, and in that case, put me on a couch for maximum comfortability. Everybody needs a junk food game in their life.
---
November is jam-packed with games to release that didn't even make it into this article, like Sonic Forces, RiME, L.A. Noire, and DOOM all coming to the Switch.
No matter what system you are playing on, there are tons of games to pick up. As all of these are flooding into our lives, the Winter Steam sale will be coming out soon too. This is my favorite time of year, and I am enjoying every second of it. Excuse me while I dive into my game library.
Follow us on Flipboard, Google News, or Apple News