5 handy gadgets for video production teams
Here's what you need to know.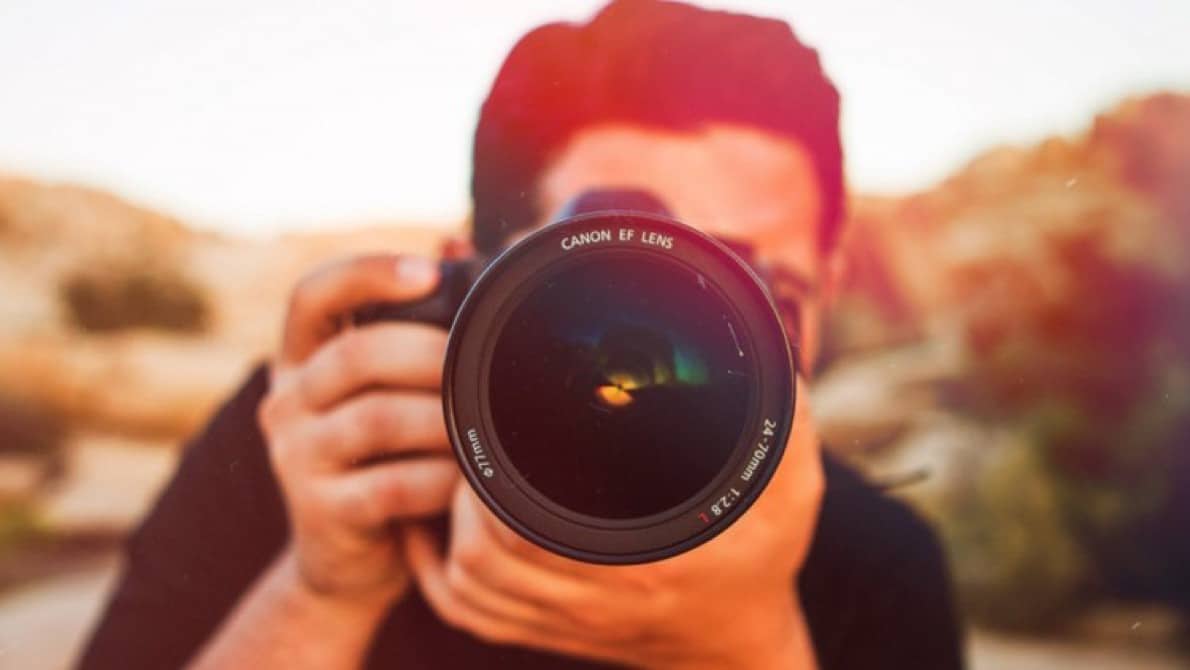 Looking to make a video? Anyone can take up a camera and start shooting a film, but the quality will not be the same. If you are looking to get a great video, hiring a professional video production company is the way to go. However, the types of gadgets used in the production process will be just as important where quality is concerned.
This is the reason why video production teams invest a lot of money in acquiring the latest filming gadgets. Below are some insights we took from TechTV's blog, where they look at some of the top ones that come in handy during the shooting stage.
Tripods and stabilizers
When you are shooting an amateur video, it is perfectly okay for you to hold the camera with your hand; the shakes and pans won't be much of a bother after all. However, if you are looking for a professional-grade video, using camera support systems is the way to go.
The tripod is one of the most popular camera support systems that is used for video production. Basically, it is a portable three-legged stand that provides a platform for supporting the weight of the camera, thus negating the need for hand-held support. It is one of the most important gadgets used in video production, as it helps to guarantee that the camera keeps still. As a result, you can capture sharper images that are not distorted. A tripod also comes in handy when panning the camera. Unlike hand-held panning, the movement is very smooth, which guarantees that there are no shaky movements. The result of using a tripod is that you get a professional-grade video, which is pleasing (and not irritating) to the eyes.
Aside from tripods, video production teams also make use of stabilizers to support the camera. Unlike tripods, stabilizers are used for non-stationary shooting to guarantee smooth, flowing shots. Just like with the tripods, they improve the quality of the video significantly.
Drone cameras
The rapidly evolving technology is completely revolutionizing the film production industry. A few years back, aerial shooting used to be quite impossible, as it usually involved the use of a helicopter, quite an expensive task. However, nowadays, you can enjoy smooth and inexpensive aerial shooting using a drone.
Today, drones come equipped with high-quality cameras, including 4K UHD cameras that guarantee you the best video footage. There are also high-end drones, which are designed specifically for the film industry. Professional video cameras are mounted on these drones, thus allowing capturing of footage from the air.
Drones offer a wide range of benefits when it comes to capturing footage. To start with, they enable video production professionals to capture and showcase landscapes, properties, events, and even people in an unprecedented manner. Secondly, drones are very versatile due to their small size. Therefore, they can be able to get into hard-to-reach places and capture footage in a way that would have otherwise not been possible., and in a faster manner. A great example of such use of the drone was the Crossrail footage of the London Underground, which was captured by a drone.
Lastly, drones offer video production professionals a wide range of options when it comes to capturing footage. Aside from aerials shots, they can be used for other purposes such as still shots, crane shots, pan shots, and others. And since the camera is securely mounted on the drone, the footage captured is smooth, sharper, and clearer.
External microphones
Most video cameras come with inbuilt microphones, whose sound quality is okay, as long as you are not looking for something professional-grade. However, if you are looking for a high-quality video, say, for example, a corporate video, you will need to have a better microphone. This is where external camera microphones come in handy. The external microphones help to deliver clear, high-quality sound, which when combined with the high-quality images, helps to make your footage even better.
There are several types of external microphones used by video production teams. The most common ones are wireless (lavalier) mics, hand-held mics, and shotgun mics. Depending on the model chosen, they can either be omnidirectional (record sound from all directions), bidirectional (two-directional sound), or directional (nearly one direction). The choice of microphone depends on factors such as type of shoot, environment, desired sound quality, and budget.
GoPro cameras
GoPro cameras are another type of gadget that has taken the film production industry by storm. They started off as cool gadgets for amateur and beginner videographer, but they are quickly becoming popular amongst video production professionals.
The tiny cameras are becoming favorites of film producers where action shots are concerned due to the several benefits they offer. These include the small size that makes it easy to handle and move them and their superb in-camera stabilization, which guarantees smooth footage. They are also waterproof, which means that you can shoot even underwater without worrying about equipment damage. Lastly, they come loaded with several features, top among them being a warp effect, which is perfect for shooting a time-lapse video.
Smartphones
For some years now, smartphones have been favorite gadgets for many an amateur photographer and videographers. However, that is slowly changing. Smartphone cameras have been evolving over the year, with each new model coming with a better camera. 
Today, you can find cameras with high resolutions of up to 40 MP, and sporting various features such as wide lens angle, telephoto lens, optical zoom, multi-camera, and more. These features have turned the smartphones into devices that are capable of capturing professional-grade footage. And while they are yet to become popular in the pro scene, they are slowly being used by various professionals, mostly for low-budget (but still high-quality) video projects.
The use of smartphones for professional video production has further been boosted by the development of gadgets that help to improve the quality of the captured footage. One such gadget is the IndieVice which you can mount your phone, turning it into a fully functional professional camera.
The film production industry is slowly being transformed for the better thanks to technological advancements. The above are some of the latest gadgets on the market, which are available to video production teams. These gadgets help to improve the quality of the captured footage, while at the same time, making it easier and cheaper to shoot. If you are looking to have a professional-grade video made, these are some of the gadgets you want your videographer to have on hand.
Have any thoughts on this? Let us know down below in the comments or carry the discussion over to our Twitter or Facebook.
Editors' Recommendations: