5 most useful free apps for iPhone
With the variety of apps available in the App Store with amazing new features, it is bound to get challenging to determine which app is the best.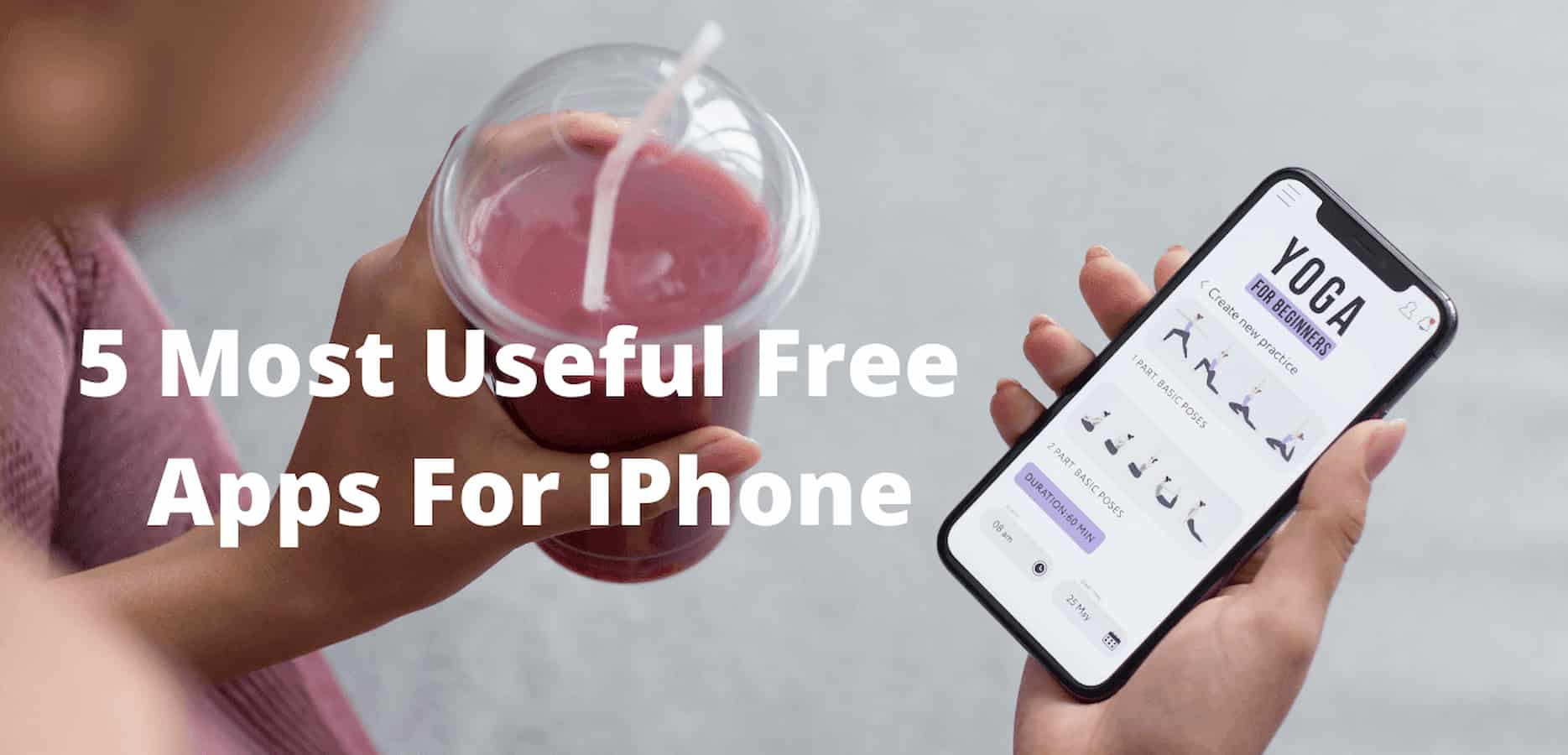 The App Store has some of the best collections of cutting-edge apps for everything. But, have you ever felt that browsing through the App Store takes forever and you still can't find the perfect app? Well, that's because most of those apps are either paid, have in-app purchase conditions, or are free to install but require a subscription to use, i.e. streaming apps like Disney+.
Of course, not everyone wants to install a paid app. So how do you get your favorite apps when you don't want to go for a paid one? One way is to manually search through thousands of apps in the App Store and get the one that suits you the best.
Another way is to go through this post right till the end. We have made a quick list of five iPhone apps from niches such as a photo or video editor, cooking, and other health-related apps.
It is essentially a professional video maker but on a phone. Splice is ideal for anyone who can't be bothered editing their videos on a desktop editor. In fact, when you have all the pro options available on your phone, why would you even need a desktop app.
It has everything from the basics, including cropping, cutting, and trimming videos. However, it is not limited to videos only; you can edit your photos too. Besides that, you can do advanced creative editing and apply masks to your images, overlay both photos and videos.
You can even smooth the speed effects by introducing the speed variation starting point and define where it eases in or eases out.
With both basic filters and advanced editing for free, all these and much more, what more would you want.
This app is for anyone who loves adventuring outdoors, especially hikers, runners, or bikers. You must be thinking that AllTrails will be limited to a specific country, and guess what? It turns out it is not specifically targeted to one country. 
AllTrails offers trails worldwide, approximately 100,000 detailed trails around the globe.
The finest feature about this app is that it will share the length of the trail, the elevation of it and even the difficulty levels. Not sure if you can take your dog along? Well, AllTrails will tell you that too!
In addition to this, any person using AllTrails can post their picture that can be seen by other users who can comment on them too.
Oak is another free app that is designed to help you relieve stress with the help of meditation. You can go for either guided or non-guided meditations depending on your preferences. The selection can also be made on the duration and preferred sound too. 
Apart from meditation, Oak offers breathing exercises with different options. It is catered for those who are always on the go. Similarly, you can also find exercises aimed to help you get relaxed before sleeping.
The advantage of Oak is you can track your progress too. For example, Oak provides you details of the duration of your meditations or how many breathing exercises you attempted. As the progress goes along, you get badges of achievement too.
NetNewsWire's tagline is "more news, less junk. Faster." This tagline is the perfect description of this app. The purpose of this app is to get you the latest news, articles, and headlines from your favorite websites in a discrete manner.
You don't need to go over every website to find out what's the latest update. NetNewsWire will do the job for you. In fact, it also keeps track of what you have read – a time-saver.
All you need to do is subscribe to your desired websites from this app, and it will automatically show up in your feed.
Mealime is for anyone who has a busy lifestyle and would ideally want the meal to be served in 30 minutes or less. The first question it answers is the most common one, "What Should I eat?" All you need to do is enter details of your tastes with the goals you want to achieve and your lifestyle.
Once you do that, Mealime will suggest a healthy recipe depending on your selection and preferences.
Conclusion:
With the variety of apps available in the App Store with amazing new features, it is bound to get challenging to determine which app is the best.
Though we have listed down five apps from niches such as health, food, fitness, and technology, several other options are available. All of these apps do offer in-app purchases, but most of their features are free to use.
Have any thoughts on this? Let us know down below in the comments or carry the discussion over to our Twitter or Facebook.
Editors' Recommendations: