5 new breakthrough tech inventions you need to know about
Suitcases, AI, and mirrors.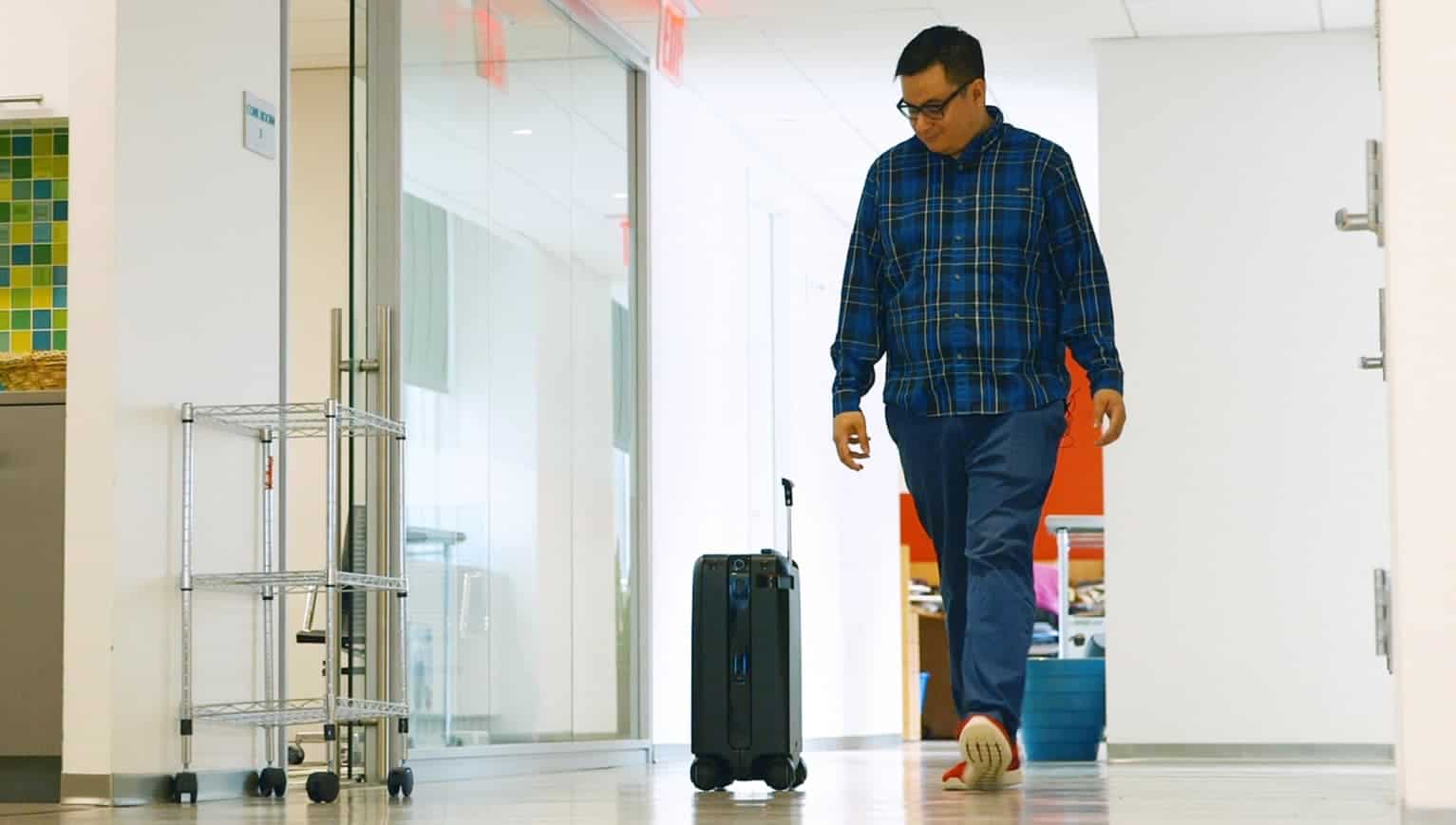 Each year we see a wide array of promising inventions and new products enter the prototyping stage or break into the market. From life-changing gadgets, to products that are filling gaps in industries, emerging technologies are promising to make our lives easier.
From the vast array of novelties to have hit the market recently, we put together a list including five new breakthrough inventions you really should to know about.
Smart suitcases
Why drag your heavy suitcase along when it can follow you on its own? That is the thinking behind Ovis, a smart suitcase that uses self-driving technology and facial recognition to follow its owner, as well as cameras and a movement tracking algorithm to maneuver around obstacles and make its way through crowds.
Designed by Chinese company Forward X Robotics, Ovis comes with a smart wristband that vibrates if it falls more than six feet away from its owner, and even has embedded GPS, making it almost impossible to lose.
AI assistants
We have become very familiar with AI assistants like Alexa and Siri, but as of yet, their capabilities have been fairly limited, understanding only specific commands and very easily confused or tripped up. Still, there is no shortage of AI-related inventions to hit the market these days.
But recently, researchers at OpenAI unveiled a technique made a huge step forward, training an AI on unlabelled text and therefore removing the need to tag all the data manually. Just after that, Google came up with "BERT", a clever system that can finish your sentence. Through studying millions of sentences, BERT can essentially fill in the gaps as well as a human could.
These breakthroughs in technology mean AI assistants are able to move from just being able to obey simple commands to actually have real conversations – and some are already here. Google Duplex, for example, can screen for spammers and telemarketers, and even schedule restaurant reservations or appointments. In China, Alibaba's AliMe is an AI assistant that can track package deliveries over the phone and even haggle on the price of goods over chat.
Blankets that help with anxiety
Beginning life as a Kickstarter campaign, Gravity, the company behind Gravity Blankets, have gone from a new product to becoming an important player in their industry. In short, a Gravity Blanket is a $250 blanket that helps combat anxiety through relaxing the nervous system by simulating the feeling of being held or hugged.
Engineered to be around 10% of your body weight, Gravity harnesses the power of deep touch stimulation and actually increases serotonin and melatonin levels, making it ideal for those with insomnia or stress. Consumers are calling it life-changing, saying it mimics the sensation of being hugged.
Diabetes breathalyzer
Millions of people around the world suffer from Diabetes and have to keep close watch on their blood sugar levels. But American-based firm AerBetic is determined to make the process easier with their new wearable IoT device.
Designed to be worn as a bracelet, AerBetic is able detect gases indicative of blood glucose levels just from the user's breath, and can then alert the user via text if their levels are dangerously high or low. The device can also remind the user to check their blood sugar and forward information to caregivers, too.
High-tech mirror for exercising
Looking to step up your fitness levels? Mirror is an extremely high-tech interactive mirror that will put a virtual personal trainer in your living room. The device streams live workouts, can monitor your progress, and even take a selfie. Pretty cool.
A notable mention when it comes to another good invention is the Starlift. Sure, you might not need it, but eventually, who knows, you might know someone who will.
Do you have an invention idea you have been thinking about for a while? Click here to find out how to get the help to get your brilliance out into the world and let us know down your thoughts below in the comments, or carry the discussion over to our Twitter or Facebook.
Editors' Recommendations: