5 of the best smartwatches that money can buy right now
Which one are you choosing?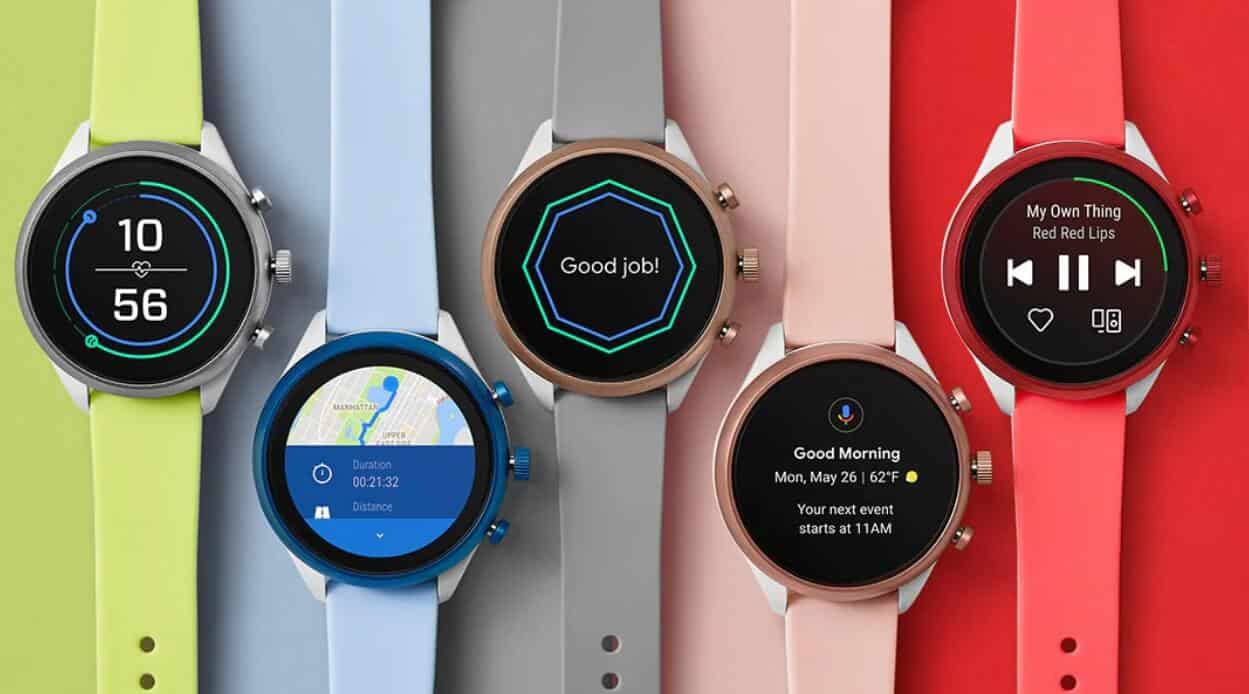 The engineering of timepieces is itself a phenomenal demonstration of what technology can do. And now that smartwatches have flourished in the international watch market and their demand is increasing at an exponential rate. The variants too of such watches have also boomed a lot, and they definitely have a future. The best men's watches these days have taken a major shift towards the smartwatches.
People usually consider that all the smartwatches are the same, but categories have definitely emerged in this decade. You can argue that markets keep changing, but yes nobody can deny that smartwatches don't have a category. There are three broad categories under which smartwatches can be addressed:
Companion Smartwatches

Standalone Smartwatches

Classic Smartwatches
The watches mentioned below are the five of the best smartwatches that are available right now.
Motorola Moto Sport 360
If you closely look at the design of Motorola Moto Sport 360
, you will realize that it has got a very bright shaded look and has that energetic vibe. They are available in vibrant color variants, but one thing that is admirable about Motorola is that they still follow their classic dial design.
It also has some cool features, and the biggest highlight is of the transflective display that they have. As soon as the sunlight enters the screen, it automatically shifts into the mentioned mode. Not only does this feature help in the clear dial vision but it plays a great role in saving and protecting the battery life. However, the overall battery life is still a disappointing factor in this thing.
Apple Watch Series 3
This Apple Watch Series 3
is an excellent option for someone who takes his fitness very seriously and would no matter give up on his life-long commitment towards the same. Apple, as usual, has come a long way ahead, and Series 3 is a much better watch than the previous ones.
The attractive OLED display of this watch will keep you hooked, and you will stare the watch more rather than making use of it. There are many fitness tracking features available on this watch, and the support of sensors is much better than any other smartwatch that is out there.
The performance of this watch cannot disappoint you from any of the standpoints. The navigation through the menus is really smooth, and Apple's UI is any day unbeatable.
S928 Sports Watch
An S928 sports watch
is one the simplest smartwatches that you will ever come across, and that is the USP of S928. Not all watches are meant to be fancy, and some just do their job by their simplicity. The monochromatic display is what this smartwatch has, and it is also one of the cheapest smartwatches in the market and with no compromise in quality.
You can get your real-time heart updates by using its heart rate monitor feature. You can track all the distance that you will cover by the GPS tracker that comes installed.
Outdoor data feeding is also available. You will get all the updates about the weather conditions and also about the other related outdoor conditions as well.
There are a total of 12 languages that are available on this watch, and the primary settings that you will find will always be in the English language. You are at your freedom to use the watch in any of the languages that are available in the system.
The only disappointing factor is that there is no screen touch available and that would pinch a little. But considering the price it is understandable. If you are on a budget and you don't want to pay too much, then you should consider buying this one.
Huawei Watch 2
Huawei is known for manufacturing smartwatches that are lightweight and super comfortable. They have also somehow kept the traditional design of the watches alive even in this segment but have made no compromise in adding all the advanced features.
Without a doubt, the Huawei watches are costly, but at the same time, it is also true that the comfort and experience that a Huawei smartwatch provides is exceptional. The watch obviously has all the sensors and fitness trackers available but other than that it also has another feature and that is a rare one. It also has real-time workout guidance. A single charge will give you two good days of survival.
KingWear KW88
The KingWear watches are not that popular, and it is a Chinese manufacturer but the price if the product is what makes it attractive. You will get this smartwatch under $100, and that is why it has made it to the list. And other than that it has got an AMOLED screen along with an eight-hour long battery.
Have any thoughts on this? Let us know down below in the comments or carry the discussion over to our Twitter or Facebook.
Editors' Recommendations: