The 5 most popular sports apps
If you're a sports fan and don't have these popular sports apps downloaded on your phone, what are you waiting for?!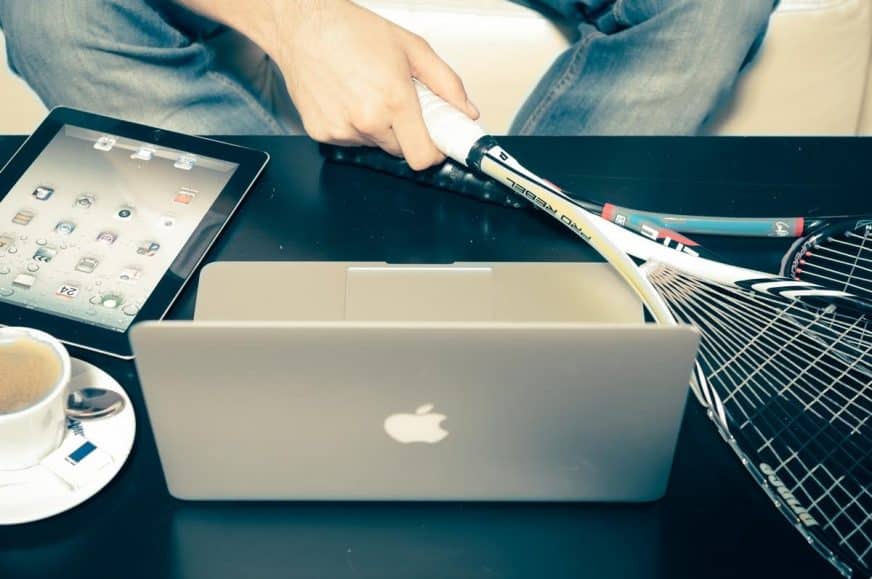 If you're a sports fan and don't have these popular sports apps downloaded on your phone, what are you waiting for?!
---
Sports fans love to be connected to the news and their favourite modality even when they aren't practising it. And marketers were quick to notice this behaviour and to convince their clients to invest in apps ready to keep their fans and visitors full-time engaged with their brands.
So if you are one of those who like to take your favourite sport everywhere, you will be happy to know that there are several options available for both Android and iOS devices (and most of them are free of charge), such as these five listed below.
Self-proclaimed as the only sports app that you need theScore is quickly becoming a popular app among fans of matches around the world. It gives you access to real-time updates, live stats, and breaking news regarding football, baseball, basketball, hockey, soccer, mixed martial arts, auto racing, golf, tennis, and lacrosse.
You can personalise your news feed by choosing leagues, teams, and players you would like to follow and get live notifications about them. The app can also be synchronised with Android Wear and Apple Watch, and is available for free on Google Play and App Store.
Sports Tracker is an award- winning solution that mixes app, service, and sensors together. It will be great for your mental health and  become your best friend while you are walking, running, cycling, hiking, mountain biking, skiing, and more. With Sports Tracker, you can track your activities in detail as it stores several valuable data, such as your average speed, pace, altitude, calories burned, and distance, so to then analyse it and provide reports.
Sports Tracker also comes with a personal workout diary, maps (for you to discover new routes), social sharing features, and voice feedback during training straight through your headphone. It can be downloaded free of charge for iOS, Android, and Windows Phone, or you can pay for an upgraded version with extra features. Accessories, such as a heartbeat monitor, are also available in their store.
# 3 – FIFA 16 Ultimate Team
FIFA certainly is one of the all-time favourites when it comes to soccer games, and it has an app version so you can play it everywhere. Ultimate Team allows you to build a team of superstars choosing from around 10 thousand players from over 500 licensed teams, and to play in real leagues and arenas. The new engine will also offer you better skill moves, more exciting goals, smarter teammates, and improved animations.
Among other improvements included in this version, you will be happy to know that you don't need to trade players and items to unlock better features anymore – it is all about higher value from now on. You can also trigger unique player celebrations, and make the most of the Enhanced Hybrid Controls, which let you use Gesture or Buttons to control the ball.
Still, to make sure that FIFA 16 will work perfectly on your mobile (available on the web, and for Android and iOS), you will need to have a stable internet connection; 1.4 GB of free space; and be using a compatible and high-quality device.
# 4 – ESPN Fantasy Football

2016 ESPN Fantasy Football app brings to your mobile its famous web experience. Their draft client is one of the best among fantasy applications available in the market and makes things easy for a beginner player without becoming for an experienced one. It gives you fast live scores updates and deep valuable, such as draft prepared and injury reports.
This app allows you to add and drop players, create teams and leagues, trade players, and change the team settings without any effort. The latest version for Android and iOS includes live alerts; sign in and registration straight from the app; improved draft, now with live auction and more; the possibility to invite your social media friends to join your league – just remember that fantasy football isn't allowed to be  a "game of chance" so keep your betting closer to fun than money.
# 5 – ESPN Score Center

But if your goal is to follow your favourite sport through audio and video, then you should know that ESPN Score Centre has been the most popular app in their field so far. And this isn't just a TV in your pocket. You can also customise it so to get alerts from your team and leagues (plus inside stories about them), and switch it your Apple Watch or Android Wear using Handoff.
With this app, you will have live access to scores from MLB, NFL, College Football, NBA, NHL, College Basketball, MLS, and also to ESPN Radio and its 100 podcasts. Its latest version is available for Android and iOS devices and added new scoreboards, a favourites tab, more customisation features, and a partnership with Sony India for cricket coverage.
Wrapping it Up
There is a sports app ready for you out there, no matter which is your favourite modality. They will allow you to take your favourite team everywhere or help you to be in the centre of the action. And most of them are free of charge or connected to a subscription of the main service provider (such as ESPN live stream solution). All that you need to do is to choose the best one for you, check if it is compatible with your device, and let the fun begin!