5 reasons why business cards are still important in the digital age
I'm not sure business cards will ever be phased out.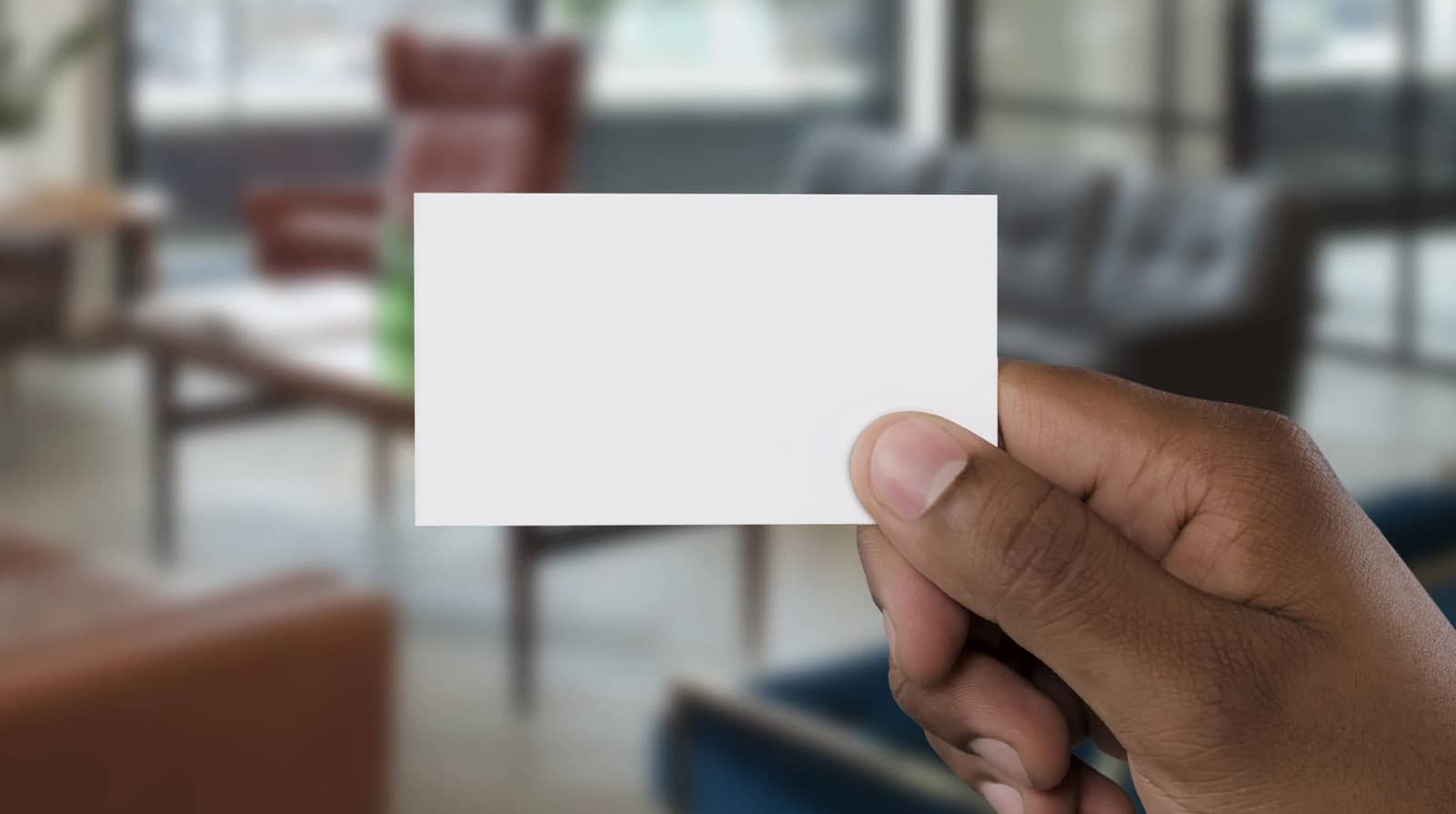 We live in a digital era with smartphones, Wi-Fi, and cryptocurrency so it is no surprise that a large number of businesses are scrapping their 'printed' marketing efforts for their digital counterparts. Rather than advertising in print or paper, businesses are choosing to promote online. In addition to this, networking has moved online to LinkedIn, email, and social networks.
So where does this leave the business card? Is it still relevant? Business cards made from good quality cardstock have served as a point of attraction for years, helping to seal contracts, give access to great connections and win businesses. Although there has been a snub for paper products in today's business economy, business cards are not ready to go into extinction anytime soon. Here are four reasons why business cards are still important in the digital age:
They are super convenient
Making a strong connection with the right person can enable a company to skyrocket to success. And despite the fact that a lot of business nowadays takes place in the digital space, a personal approach is still extremely valuable.
At events and when journeying in public places, we can meet prospective clients and leads, and a warm face-to-face greeting with a business card exchange is much more slick and convenient than whipping out a pen and paper to scribble down your details. After all, you never know where a conversation at Starbucks may lead!
They add that personal touch
Most businesses will really take their time to get to know a potential lead or customer, but despite this, conversing online can still come across as impersonal. It is also really easy for an email or number to get lost in a packed phonebook or busy inbox.
Giving out a card however adds a human, personal touch. Your approach and personality can also help seal a business deal, and the quality of the cardstock your business card is made of and the design of the card can help form a positive impression of your business.
They help to build trust and are good reminders post meeting
It takes a certain level of trust in this highly competitive market for customers to become a loyalist of a particular brand – and a business card can help. After all, a card comes hand in hand with a conversation, which can immediately build trust and leave a lasting imprint of yourself or your business.
It is very easy to forget someone's name who you haven't met but only emailed, but exposure to a business card – even if weeks post meeting – will usually spark a memory and act as 'remindability' to the person who can take a positive action of reaching out to you via that means.
Business cards are not just appropriate but necessary in certain cultures
Business cards are seen as a sign of respect in many cultures. For example, for the Chinese in Hong Kong, it is a tradition that they exchange a business card when meeting before any business transaction can go ahead. It is respectful to stand up when exchanging Chinese business cards.
The Japanese also believe exchanging business cards is a necessary part of a business deal – and the quality of the cardstock of the business card is used to determine how you should view the person and the business and similarly how you should conduct yourself around the prospective person. These cards are very handy to obtain, especially as many Japanese business people will have one side of the card printed in English. It is also important to note, you should always use your right hand to offer your card, holding it by the top corner.
Do you still use a physical card? Do you notice when someone gives you a poor quality card? Let us know down below in the comments or carry the discussion over to our Twitter or Facebook.
Editors' Recommendations:
Follow us on Flipboard, Google News, or Apple News