5 tried and tested tips to optimize your website and increase conversions
Jumpstart your website optimization efforts with these tips, see which ones best fit your strategies, and get the results you want.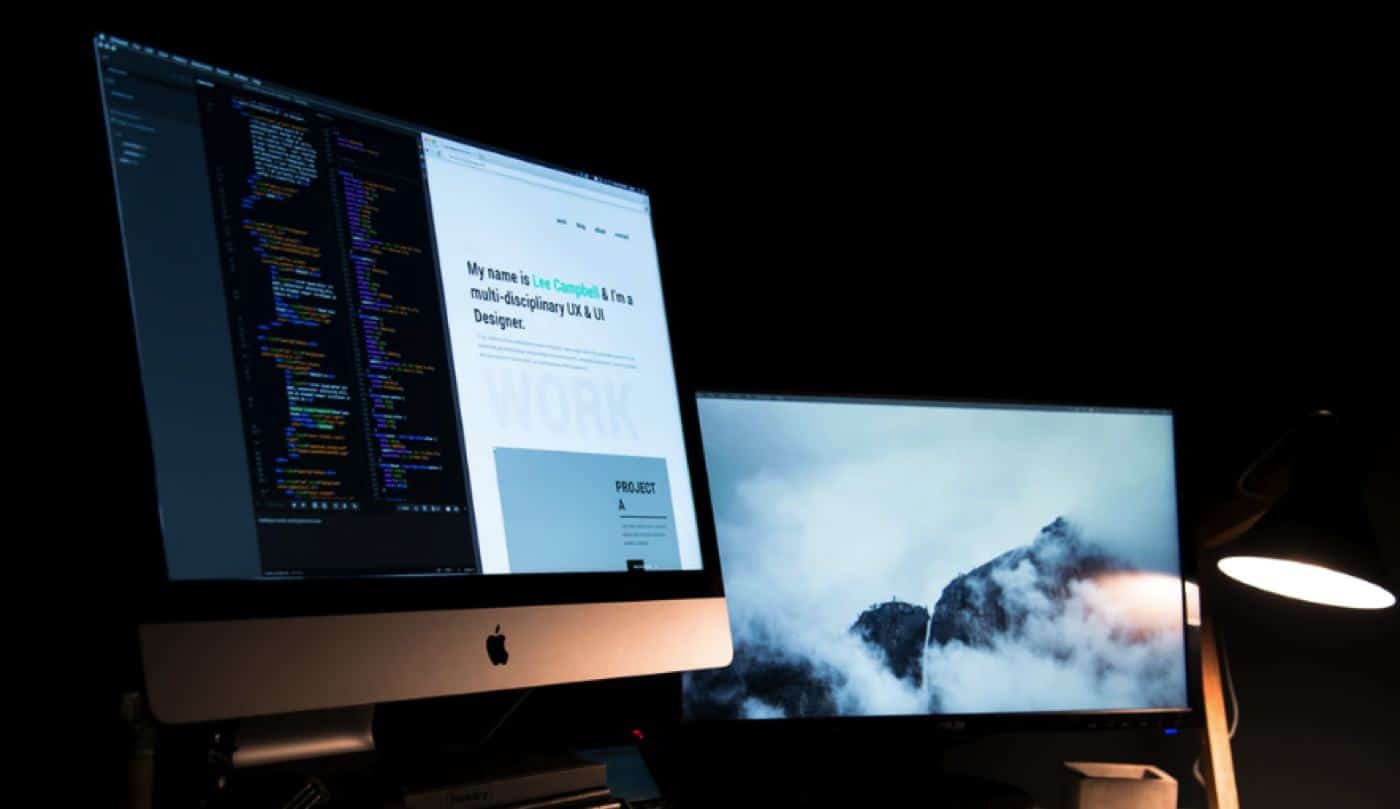 Are your website visitors successfully converting into paying customers?

If you answered "No," you're not alone.

Turning your casual website visitors into subscribers and customers requires adopting the right strategies.
It also takes leveraging nifty tools and even working with a professional web design and marketing agency (if you have the budget) to improve your conversion rate.

While the exact approaches and solutions can vary depending on your unique business needs, there are tried and tested methods to help you optimize your website for conversions — and that's what we'll cover in this guide. 
1. Create compelling landing pages
Landing pages can be powerful website elements that encourage your visitors to explore more about your products and offers and, in turn, purchase. 
Create attractive landing pages to help draw in more website visitors and make your offers irresistible.
Include compelling elements such as eye-catching designs and enticing messaging and calls-to-action.

Consider these tips when creating your landing page.

Keep it simple. There's no need to overdo your landing page with elaborate designs and images since its main purpose is to help you achieve your conversion goals. Ensure you include only the essential elements such as your CTA and offers.
Highlight crucial elements. Emphasize the landing page aspects you want your visitors to focus and act on. For instance, you could highlight your exclusive offers, free ebooks, whitepapers, etc., to encourage your visitors to sign up.
Some of the nifty ecommerce tools, such as the Wix website builder, provide templates you can easily customize, from a webinar to product landing pages.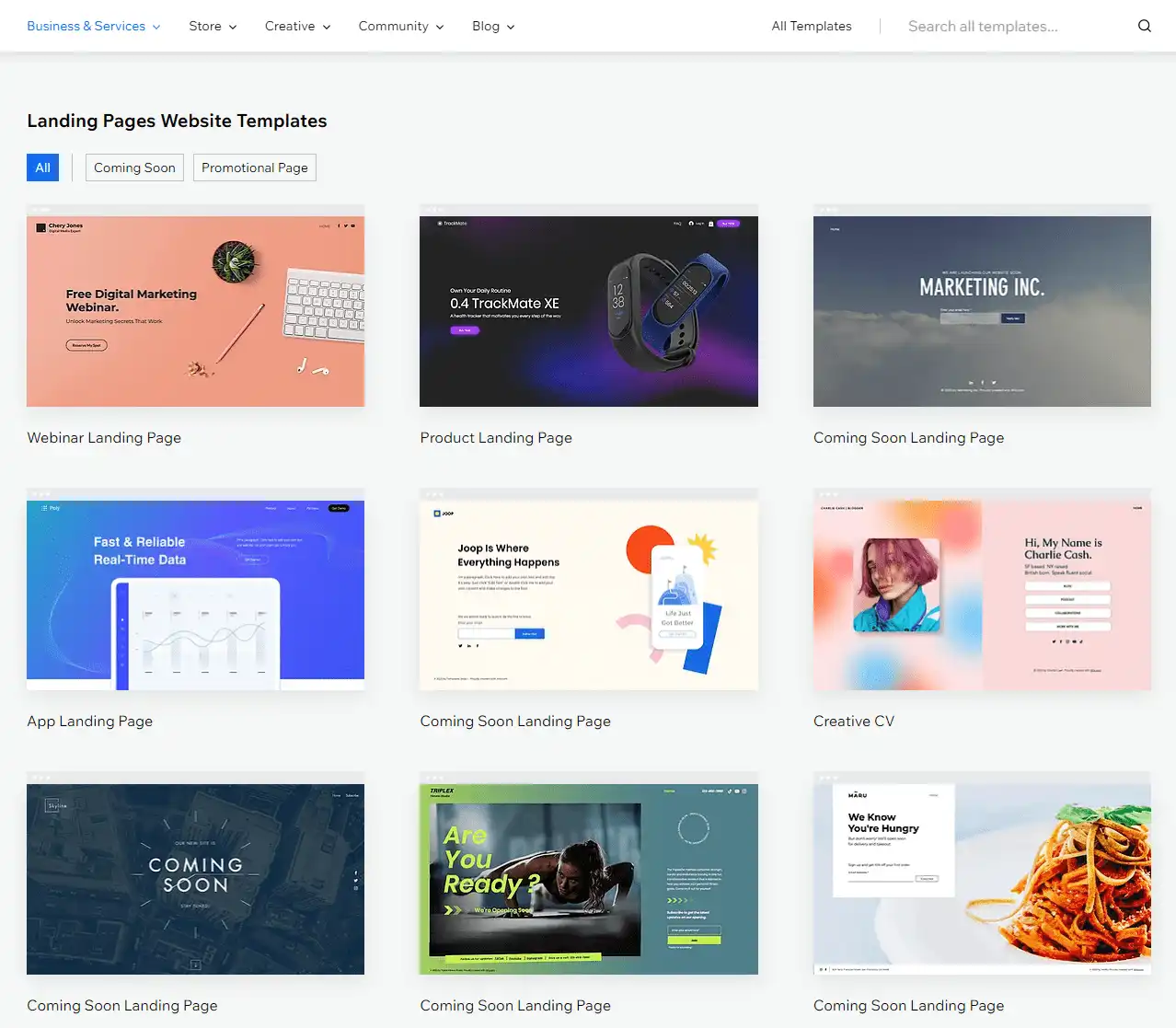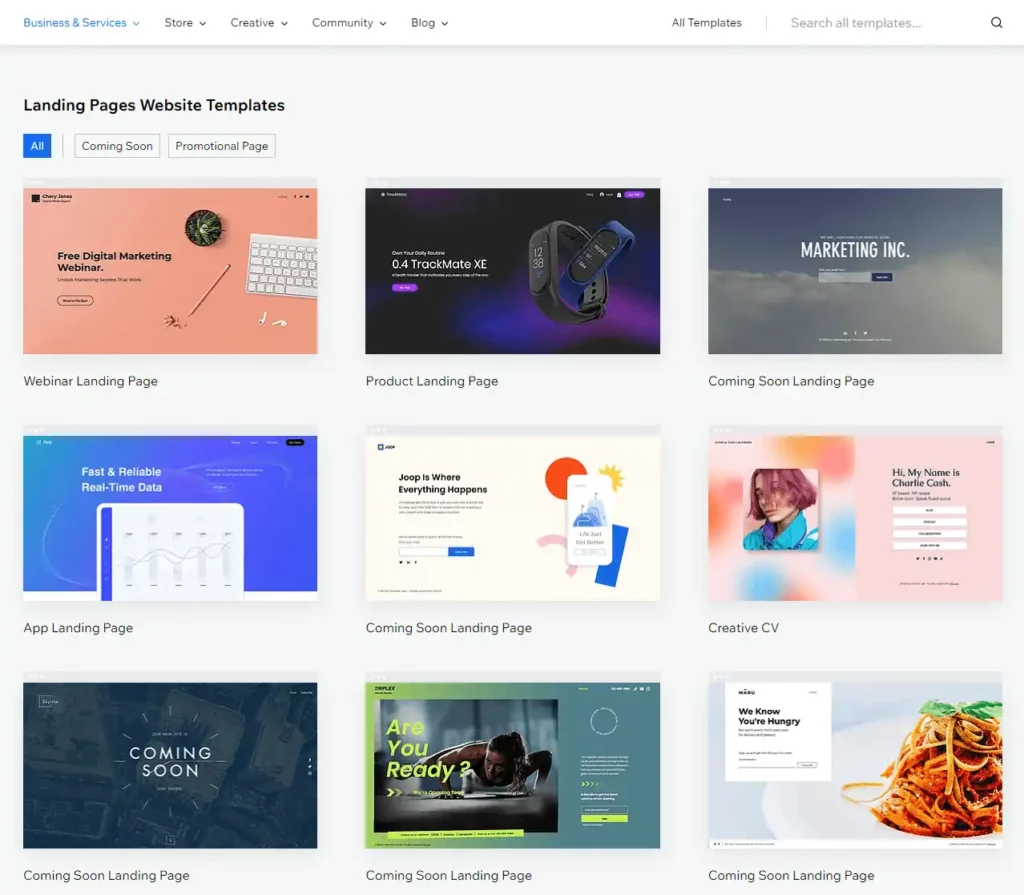 You can modify, add text and other elements, and design the landing page template accordingly to fit your marketing and conversion goals.
Leverage landing pages to draw in your visitors and encourage them to purchase and convert.
2. Run automated email campaigns
Not all website visitors are ready to convert or buy your products when they land on your site. As such, your visitors will need a bit of a nudge in the right direction to hit that Buy Now button ultimately.

One way of giving your customers that slight push to buy your products is to build and nurture relationships through targeted emails.
Deliver compelling marketing emails that help educate, entertain, or inform your potential customers of your products and offers. 
Streamline this process using email marketing automation software so you don't miss opportunities to connect with and engage your prospects better.

For instance, you can set automated workflows that trigger welcome emails automatically as soon as your website visitor signs up to your email newsletter.
You can include special offers such as a 20% discount coupon on their first purchase to help convince them to buy your products.
Create automated email workflows using platforms such as MailerLite to send abandoned cart emails to remind shoppers of items in their cart. This streamlines delivering emails to entice visitors to come back to your store and complete the purchase.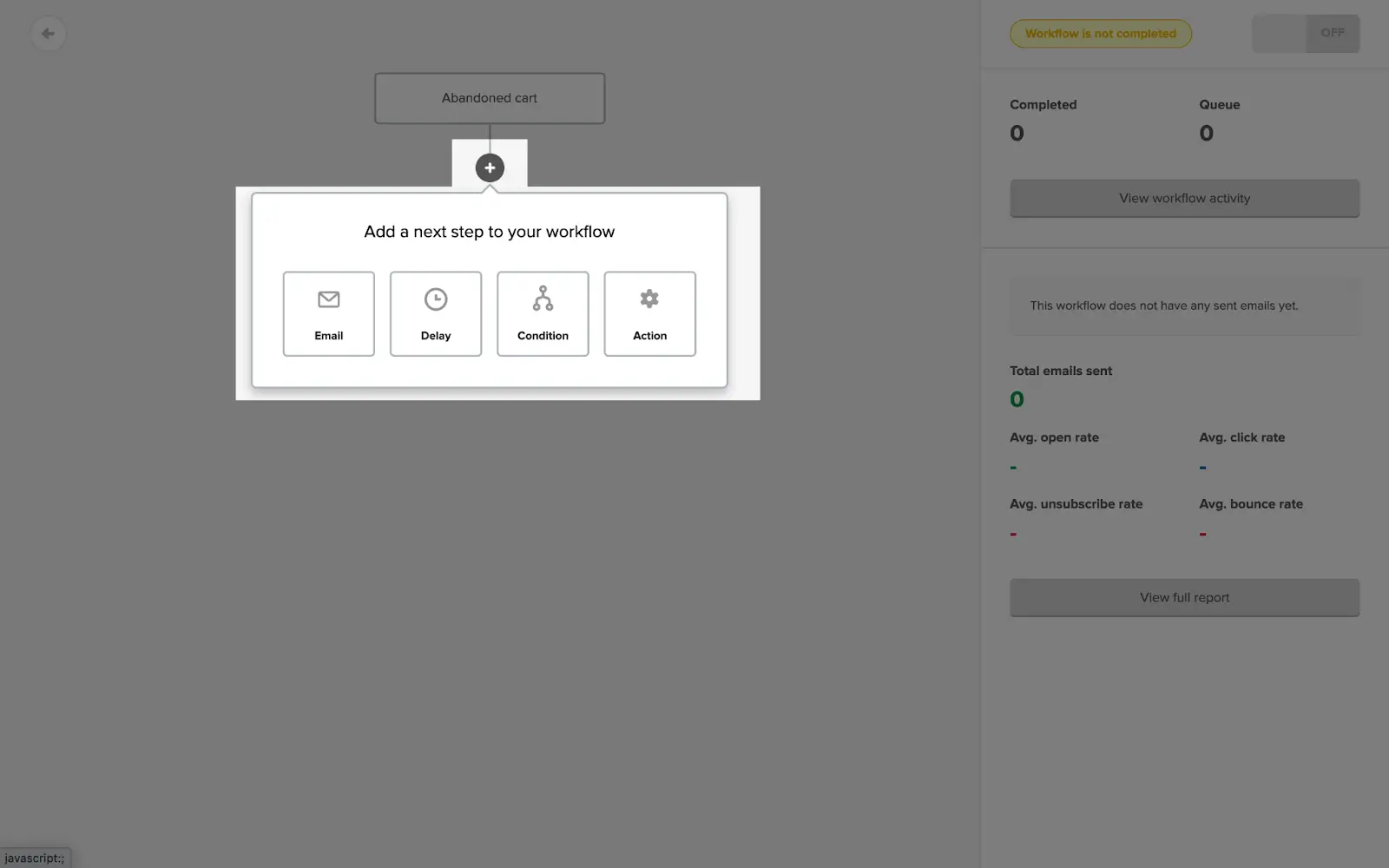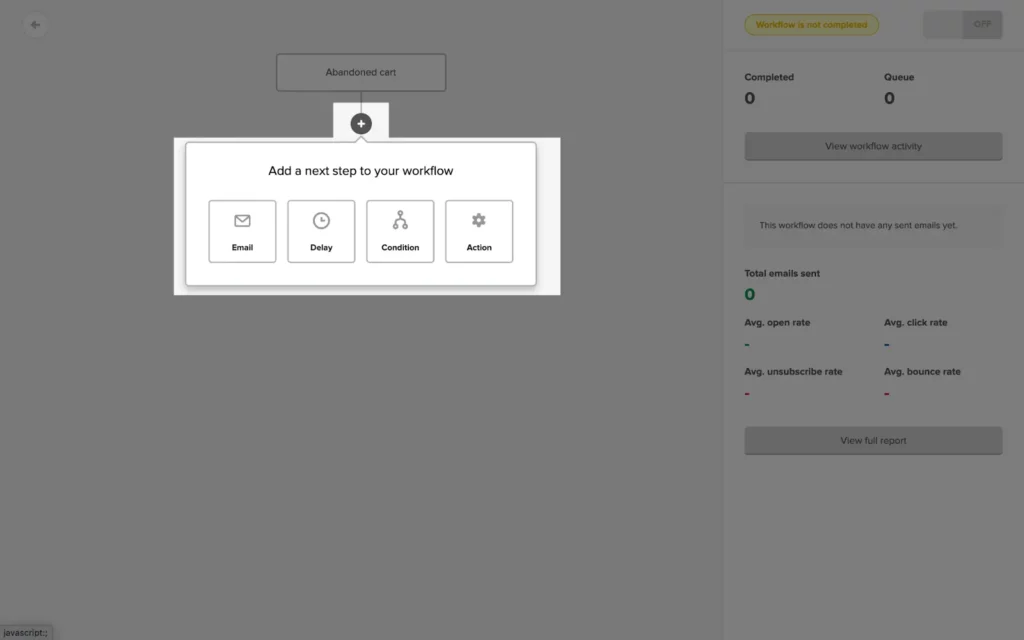 Reliable email marketing software helps you automate running your email campaigns, streamline building relationships with prospects, and ultimately increase your conversions and sales.
3. Offer flash sales
There's nothing more enticing for shoppers than buying something for less.

Use this to your advantage by offering flash sales. 
For instance, if you use Shopify, you can integrate a countdown timer plugin that counts down the time until your flash sale begins and ends.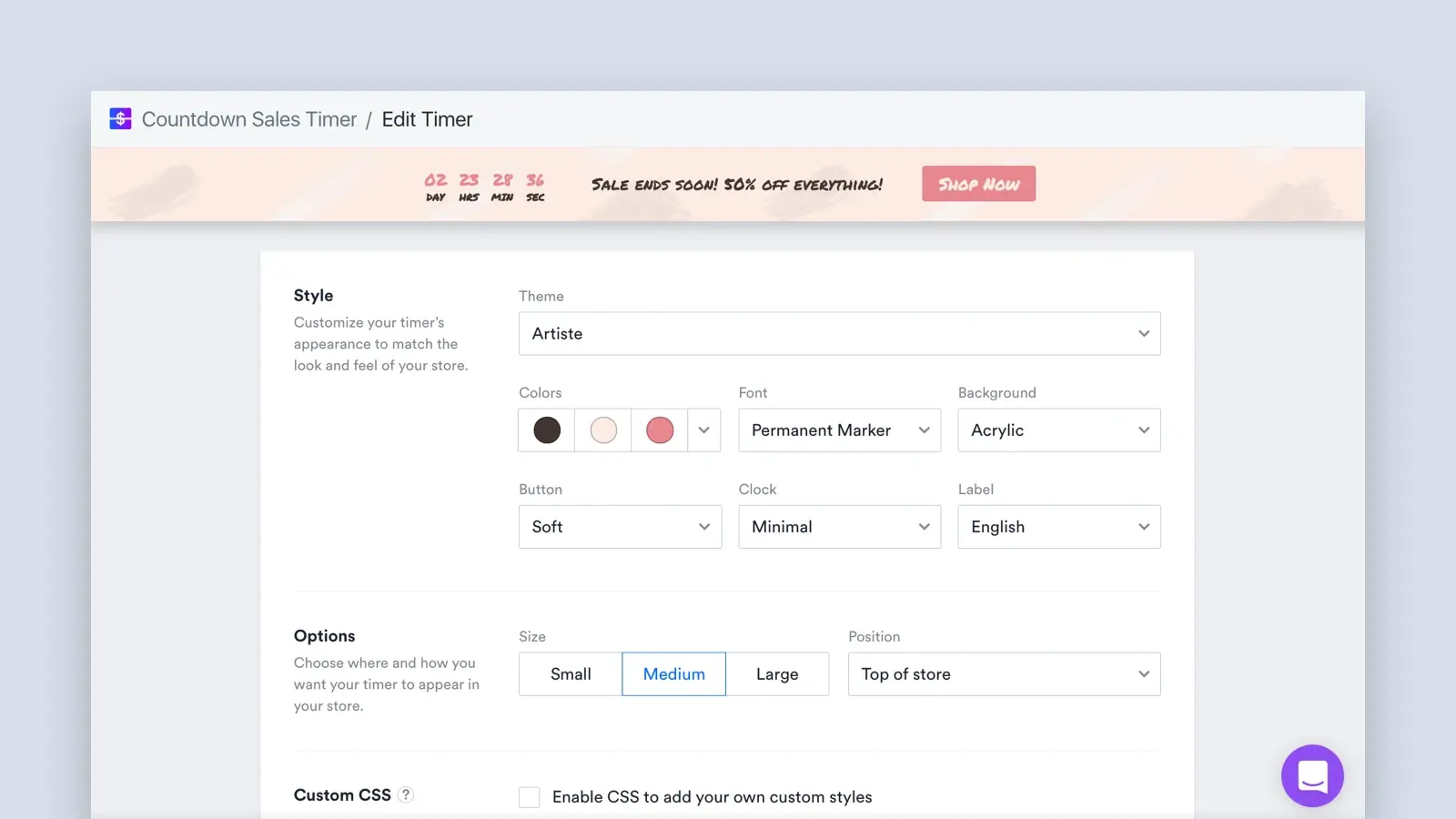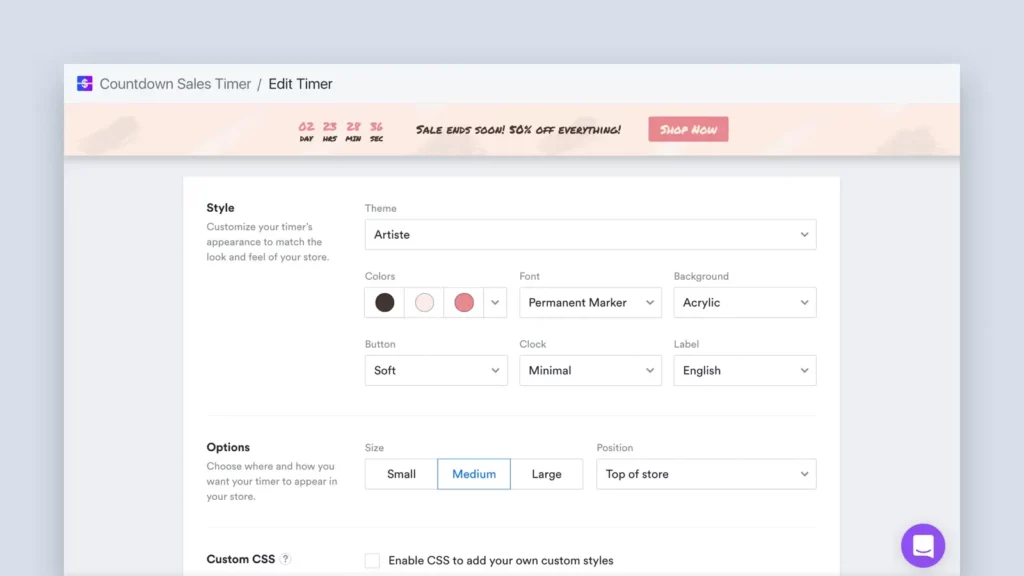 You can also incorporate your flash sale announcements in your email marketing campaigns. It's a great way to get the word out on your latest offers and deals, enticing prospects to buy, subscribe to your email list, and purchase from your store.
Get all your promotional and marketing materials in place. Also, streamline creating and publishing your website content by opting for reliable content management software.
To help ensure your get the most out of your flash sale offers, consider these tips:
Determine your most viewed products. Know the most visited product pages on your website and consider selling them at a lower price for a limited time.
For instance, more visits to specific product pages mean more people are interested in buying the items. Offering these items on flash sales is a great way to encourage your visitors to buy.
Offer additional smaller value items. Consider adding smaller items as time-limited bundle items to make your flash sale offers more attractive to shoppers.
Send flash sale alerts. Share your flash sale offers across your channels, such as email newsletters, mobile app ads, social media, etc., to draw more people into your store and encourage purchases.
Running flash sales creates a sense of urgency, encouraging your visitors to buy quickly, so they don't miss out on your limited offers and increasing your sales.
4. Provide unique shopping experiences
Website visitors are more likely to purchase when you provide convenient, memorable shopping experiences in your store.
For instance, you could use augmented reality to allow customers to "try on" your products when shopping on your ecommerce platform.
J!NS does this well by allowing shoppers to "try on" their glasses virtually. 
Shoppers can use their device's cameras to take photos of their faces. J!NS' virtual mirror will then show shoppers how they look "wearing" the products.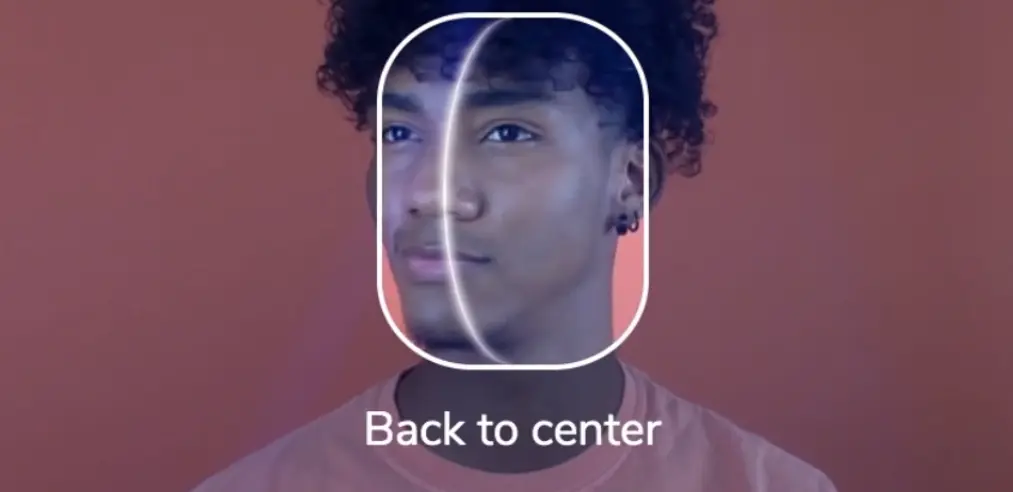 It's a great way to provide unique and even personalized online shopping experiences for your visitors that might be the thing they need to convince them to buy.

It also helps to establish a solid strategy to measure whether the shopping experience is contributing to or hindering conversions and make the right adjustments. 
This can help you answer questions such as why your content isn't converting or why you have a high cart abandonment rate.
5. Publish engaging videos
It's not always enough to show your visitors your product images and their long blocks of text descriptions to get shoppers to purchase.

If you want to engage and connect with your visitor better and them into paying customers, publish videos that educate, inform, and even entertain them.
For instance, you can create tutorial videos showing visitors how they can use your products. You can also make promotional videos about your upcoming fall collection and other exclusive offers.
Publish innovative yet relevant videos to help boost your engagement and, in turn, conversions and sales opportunities.

If you don't have a big marketing budget or an in-house graphic designer, you're better off using simple video creation tools.
Boosted by Lightricks offers a library of ready-to-use templates designed for various industries and categories such as seasonal, social media, promotions, and others.
The app offers a simple interface and easy-to-use tools, allowing you to customize the templates or create your own video from scratch with ease. You can apply filters, speed up your videos, add texts, backgrounds, and audio clips.

With a user-friendly video editing app, you can create stunning, professional-looking videos within minutes.
You can use these videos to bolster your marketing efforts and help you convert website visitors into paying customers.
Optimize your website and boost your conversions
While every business is unique, the tips in this guide offer some of the tried and tested ways you can leverage to optimize your website and increase your conversion rate.

Jumpstart your website optimization efforts with these tips, see which ones best fit your strategies, and get the results you want.     
Have any thoughts on this? Let us know down below in the comments or carry the discussion over to our Twitter or Facebook.
Editors' Recommendations:
Which sites have become more popular in 2021?