5 ways conference call services are utilized in 5 different industries
No matter what industry you work in, an affordable, easy way to communicate can go a long way in improving relationships and making your business more efficient.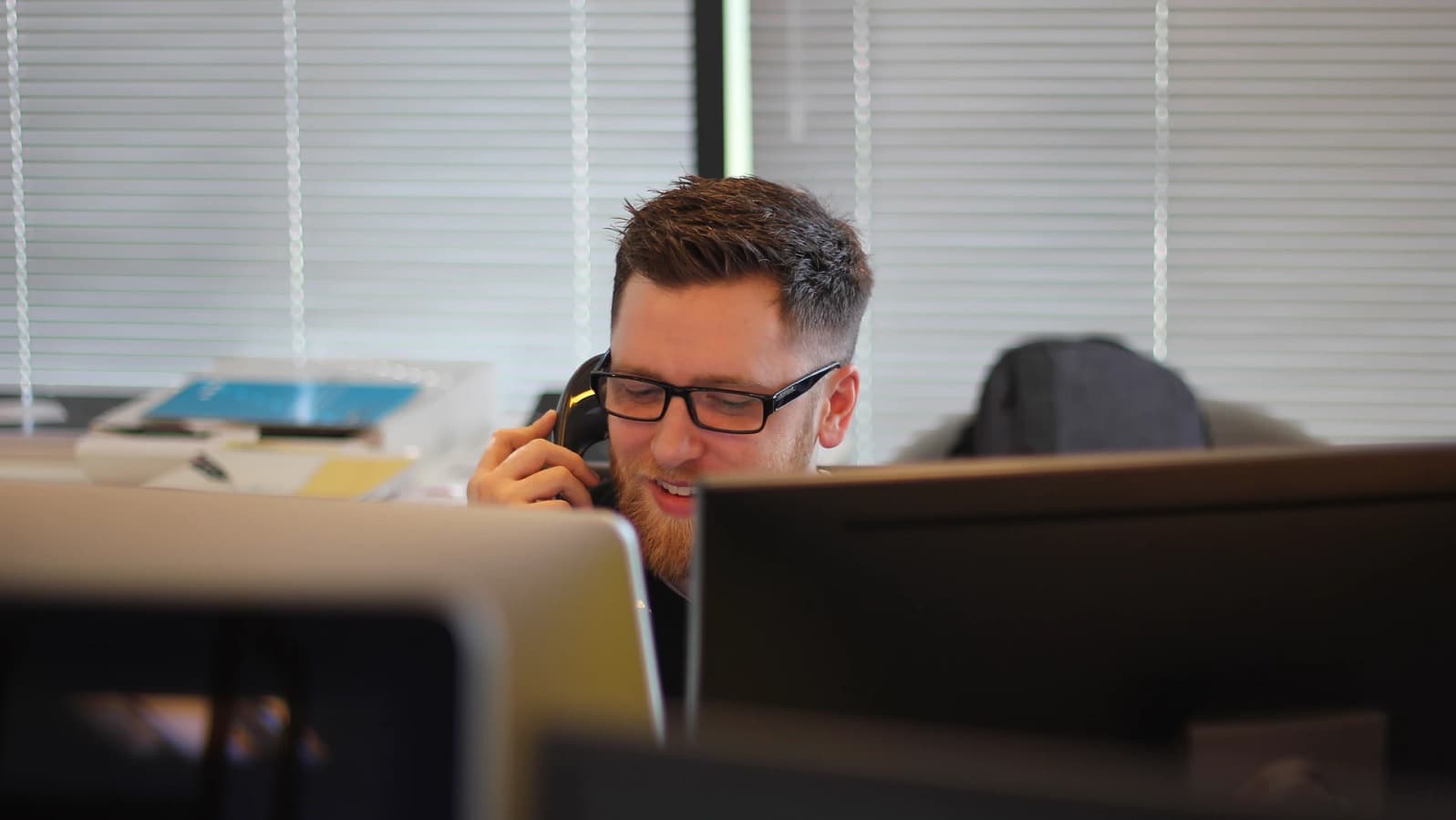 Different industries may rely on the same tools for different roles. Whether you're a web developer, copywriter, law professional, graphic designer, or a digital marketing expert, a conference call service can offer the tools you need to excel and keep your reputation with clients excellent.
Communication is the key to any successful relationship, and how you communicate goes a long way. Here are five ways conference call services are utilized in five different industries. 
Web Development: Keeping Clients Updated 
In the area of web development, your client should be considered an honorary member of your design team; updated through each step of the process and asked for feedback throughout the design and development process. Clients can help make or break expensive projects, and provide the team with valuable input to help them reach tough decisions. 
With a conference calling service, web developers and designers can use screen sharing software (an extra feature in many conference call services) to show the client exactly what they're working on by sharing their computer screen directly in the digital conference room. This allows the client to get a first-hand look at what's being developed and offer their voice on any changes to the design. 
Clients will appreciate an in-depth look at what you're designing for them. This allows them to have a better understanding of your process and ensure that their money is being well-spent on a quality product they can use again and again. 
A good website goes a long way for any business, and getting that customization just right by keeping the client involved in the design process will put you one step ahead of your competition and encourage the client to use your company for future designs.
Law Professionals- More Organized Meetings 
Law professionals have to manage their time with the utmost accuracy to ensure all of their clients are satisfied, while still meeting court dates, deadlines and performing the necessary research for large cases. A conference calling service is one way to improve the efficiency of your meetings while enforcing a strict time limit and giving your clients an easy way to reach you. 
Whether you're working on an existing case or opening a new one, communicating with the client you represent is crucial to fostering a working relationship with them. However, sometimes it's simply not possible to meet in person. This is when you'll want to find a conference call service to provide you with a secure platform to digitally meet with and discuss cases with your clients. 
You can host either video or voice-only conferences, and in most cases, you'll be able to record at least the audio from these meetings. This can be incredibly useful if you're accused of saying something you didn't, or if you simply want to review testimony a client has given you and compare it to current testimony.
Copywriters-Connecting With Colleagues and Clients 
A conference calling service acts as an excellent platform for copywriters to meet with their employers or colleagues/clients. Since copywriting is mostly done remotely, it can prove difficult for these professionals to connect with people via email or social media only. 
Speaking face to face via video or simply hearing the client's voice on a conference call can help make them feel more human, and foster a greater bond between the two of you. When you're writing copy for someone, you want to understand the person and their motivations as much as possible, so you can emulate that voice on their website or product descriptions or whatever other projects you may be working on.
Graphic Designers-File Sharing 
If you're having a conference call with a client and you'd like to share the design you're working on with them, you shouldn't have to close the tab or switch over to send an email. Many conference calling services actually include file-sharing options, allowing you to send and receive files via the conference room interface. 
This means you won't ever have to leave the call or risk disconnection by opening a different tab to send an email. Everything you need the client to see can be shared directly in the conference room at the press of a button.
Digital Marketing Expert-Improved Team Communication 
Marketing is a team effort to be sure, and the better your team communicates, the better your efforts will pay off. Using a digital conference call service to host marketing meetings will ensure that everyone, no matter where they are in the world, can attend and lend their voice to the conversation. 
You'll be able to gain a better understanding of everyone's ideas, what types of marketing work for the business your work for and which don't, and, best of all, you'll get to interact on a more personal level with the people you work with, fostering better connections and increased productivity. 
Conclusion 
No matter what industry you work in, an affordable, easy way to communicate can go a long way in improving relationships and making your business more efficient. Conference call services can connect team members all over the world, bringing remote teams closer together and providing a safe, secure platform to discuss important business matters at any time of the day. There are many digital conference calling services available, each with its own unique pricing structure and features to help boost your business's communication efforts. 
Have any thoughts on this? Let us know down below in the comments or carry the discussion over to our Twitter or Facebook.
Editors' Recommendations: