5 ways technology can help your small business
While there are a host of different software programs and other key technologies out there that can boost your business' productivity, these 5 are a good place to start.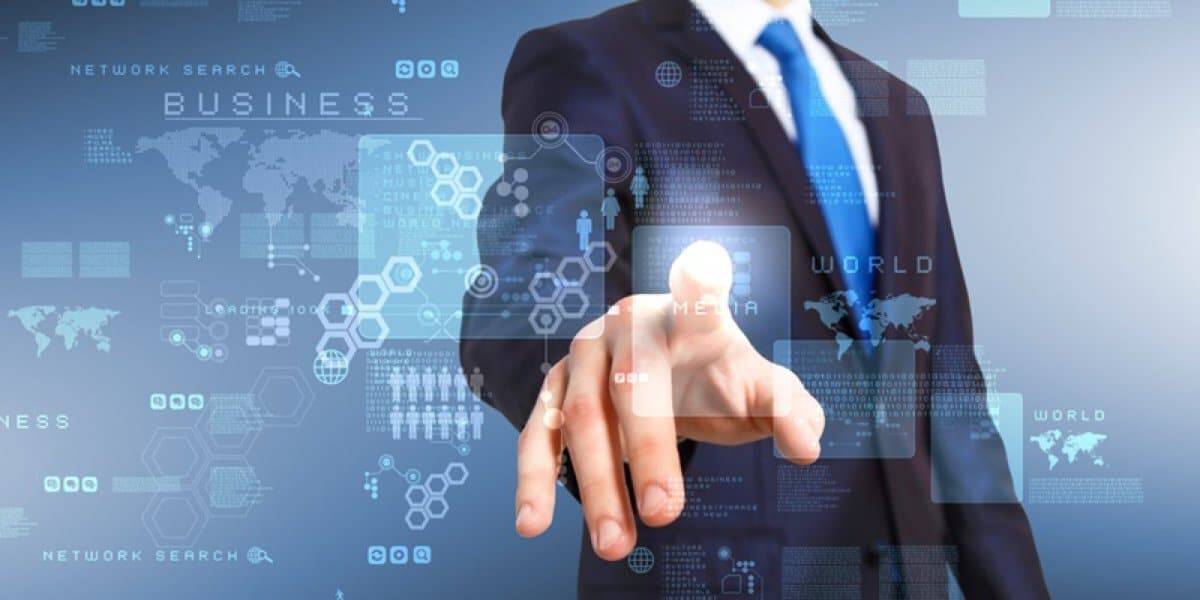 Keeping your mind sharp and your ideas fresh and creative is only one aspect of being a great entrepreneur. The other side of the coin is knowing how to get maximum benefit out of the innovative ideas of others.
Technology is always advancing by leaps and bounds, and if you can tap into it in affordable ways that yield significant business gains, you can save time, money, and effort and watch your small business grow as a result.
Trying to play "super multi-tasker" or do everything "the old fashioned way" is simply not going to pay off in the end. Harnessing new software and other business-focused technologies is the better path forward. Here are 5 key ways you can put such technologies to work for you:
1. Effective Marketing Software
Unless you are utilizing Internet marketing, you are cutting yourself off from a huge potential customer base. Besides online ads, there is email marketing software for follow up, shopping cart recovery software, and general digital advertising programs.
New technological advances even now allow you to place geo-focused ads only visible within, say, a 10 or 25 mile radius. These can draw people in who are out and about in the area and be limited to mobile devices. And there are even text-message ads that can function this way (though text-ads are relatively new ground.)
But also don't neglect referral marketing, which is only partly online-based (but there is excellent referral marketing software available). To learn more, check out this link for a crash course in " referral programs 101."
2. Online POS Systems
For many small and/or highly mobile businesses that found it hard in the past to take payment in any form but cash or check, Square and Shopify have revolutionized their business by enabling them to take credit cards.
Square also allows you to view analytics on customers' spending patterns and to set up online stores via the Square Marketplace. Shopify, however, has become dominant in 3rd party Cloud-based credit card POS for businesses. And Shopify also allows you to connect their system with your own online store, if you have one.
3. Modern Invoicing Software
Another important component of your business technology can be advanced invoicing software that allows you to request, track, and fully manage all of your business invoices at one convenient location.
You will save time and money, and you'll be able to see your cash flow visualized. Plus, you can create customized reports and analyze customers' spending patterns. Thus, you can streamline all invoicing while accessing other helpful tools that help you improve your cash flow going forward.
4. Quality GPS Systems
Amazon is already experimented with "drone-based delivery" of products to customers. But this use of GPS is still rather futuristic. But GPS products and software themselves are very practical indeed to any company that makes deliveries.
Turn by turn directions accessible anywhere, anytime prevent wasted time, gas, wear and tear on vehicles, and irate customers who've waited too long for their deliveries. Pizza delivery, catering, home installation/repair, and all product deliveries can all benefit greatly.
5. Project Management Software
Whether it's BaseCamp, Outlook, or another project management software, your business can greatly benefit in the form of better organization and a centralized hub for viewing and managing all of your ongoing projects.
You can track who's on which project and how much progress has been made so far. You can also manage appointments and important documents on the same software system. Schedules can be viewed on a master calendar, and your life and your business can be streamlined and simplified.
While there are a host of different software programs and other key technologies out there that can boost your business' productivity, these 5 are a good place to start. Putting these tools to work for you can make it easier and faster to grow your small business.