5 ways to stay cyber secure abroad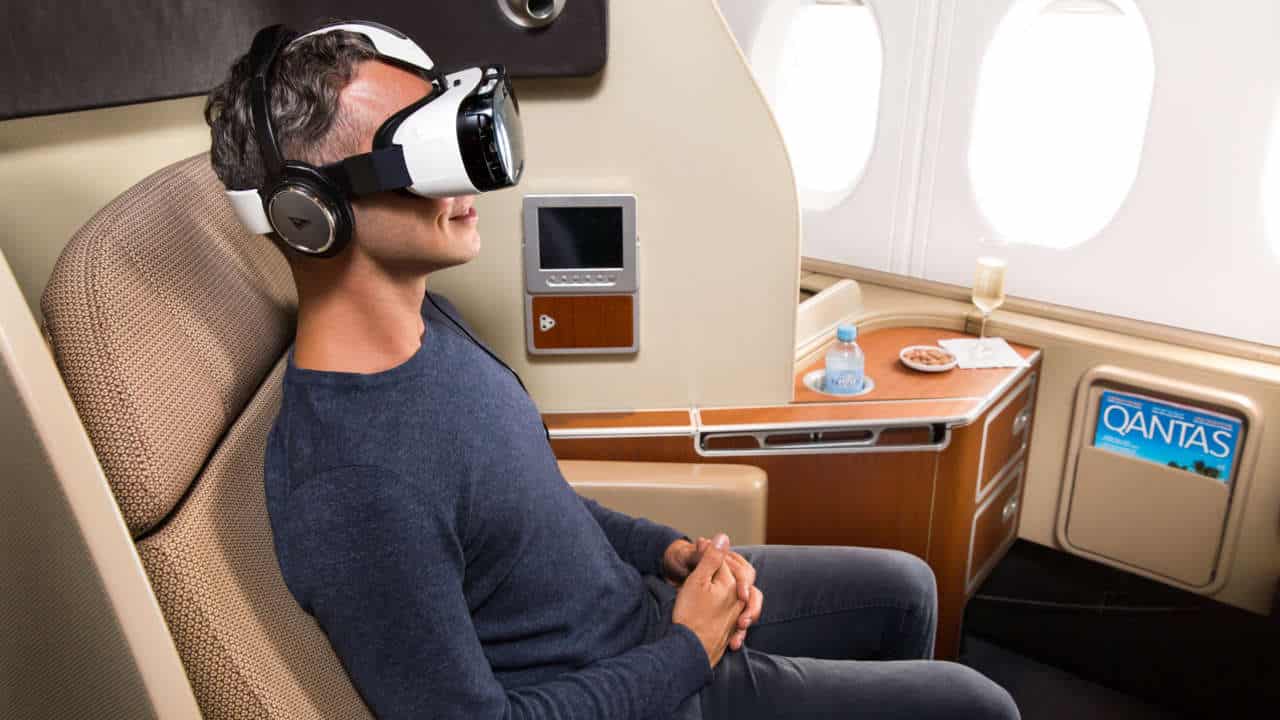 When it comes to packing for the next vacation, most of us remember to add suntan lotion and phone chargers to our list of things to take. You might download an app with guides to the local area, and look online to find out whether your accommodation comes with free Wi-Fi – but while many people are careful with cybersecurity at home, it's easy to forget that logging on while you're abroad can be risky business.
Hackers and scammers are great at taking advantage of people when their guard is down, and targeting tourists and travelers are a common behavior. Whether it's hijacking your data over unsecured networks or malicious logins to online booking systems, cybercrime against tourists is on the rise – but it doesn't take much to protect yourself against it.
Before you log on from the hotel bar or at the poolside, be sure you've taken these simple steps to keep your information out of the hands of hackers.
The basics: Password locking and leaving data at home

It's great to dive into your security with protective apps and clever connections, but be sure you've got the basics down first. Almost 30% of smartphone users surveyed last year admitted that they never use the screen lock function on their phone or any other security measures for that matter.
If your phone is lost or stolen and there isn't any kind of password protection on it, access to everything from your contacts and emails to your bank details and ID information could wind up in the wrong hands. Whether you opt for fingerprint ID, a pattern passcode or standard PIN, make sure your phone and its contents aren't accessible to anyone but you.
Another easy way to minimize the risk to your online data is to limit what you take. While the best bet is not to pack additional devices like tablets and laptops at all, if you do need to take a variety of connected devices away with you, clear as much locally-stored data off them as possible.
Keep important files and data in cloud storage or an external hard drive, or home desktop PC, until you return from your trip. That way if someone does gain access to your device, whether it's because they have physically taken it or accessed it over an unsecured connection, you're limiting the amount of private data they can corrupt, steal or lock you out of.
Disable auto-connect and Bluetooth

Think twice before connecting your devices to a rental car's Bluetooth stereo or your vacation apartment's wireless speaker. And if you usually leave Wi-Fi and Bluetooth on auto-connect, be sure to switch those functions off when you leave home.
Why? Hackers often create their own Wi-Fi and Bluetooth access points with names similar to those of legitimate networks, which means you may find your devices auto-connecting to security threats. If your Bluetooth connection is visible, connecting to your phone and stealing information becomes almost impossibly easy, and even legitimate connections sometimes store data from your phone or tablet even after you've ended the transfer.
Use a VPN to secure your connection

Public Wi-Fi networks are sometimes described as the digital equivalent of holding up a sign containing your login details and banking information in front of a room full of people. When you sign in to a coffee shop network, restaurant connection or another public Wi-Fi setup, you're sharing that connection with a lot of other people. Among them, it's easy for hackers and trackers to hide.
Despite knowing that logging on via unsecured public Wi-Fi is a security risk, just about everybody does it. Some mobile data services charge a lot of money for using data abroad, so free Wi-Fi can be a godsend for people wanting to stay in touch with friends at home or search for information on things to do. Thankfully, there are ways to turn public connections into something far more secure.
If you know you're likely to log on while you're away, use a Virtual Private Network (aka "VPN") to secure your connection. VPNs encrypt your connection so that the data can't be read by anyone who might try and hack it, and get you online via one of a range of alternate IP addresses so that your device's personal IP remains hidden.
This means that when you log on over an otherwise unsecured network, you do so through a protective tunnel of encryption rather than sending data out in the open. If you're checking your bank balance or entering card details for an online purchase, don't do so without this added protection.
Install antivirus software

Whether you're only packing a mobile phone or taking a tablet or laptop as well, installing an antivirus app takes no time at all and adds an extra layer of protection to your device. No matter how good you are at spotting suspicious links and phishing emails, there's always the risk that something will pop up on screen or land in your inbox that is there to unload malware, or with the intention of using your device as part of a botnet – among other things.
Installing antivirus software helps to prevent these kinds of infiltration from happening, protecting you from spam and cyber attacks so that you can focus on enjoying your trip and not on unwanted access to your personal data.
Switch off location sharing

Last but not least, turn off location sharing – and resist the urge to check in everywhere you go. This is a piece of digital activity that has more to do with physical security than data security, but it's important nonetheless.
While you're away, if someone gains access to your device they become able to see your every location over the last few days. Now that they have access to this information, it doesn't take much for them to establish where you're staying and what time of day you're likely to be out and about, leaving your room and belongings unattended. Likewise, to the savvy criminal at home, the knowledge that you're out of the country could put you at risk of burglary.
With a few simple steps, there's no reason to spend your time abroad worrying about whether your messages and transactions are secure. Ensure that your pre-travel to-do list includes a few minutes of changing privacy settings and adding extra layers of security, and you can sit back and relax knowing you're no longer an easy target for cybercrime.