Best 4K player? Use 5KPlayer to play and download 4K videos at ease
5KPlayer is a mixture of free (MKV) HD video player, music player, AirPlay media streamer and an online video downloader.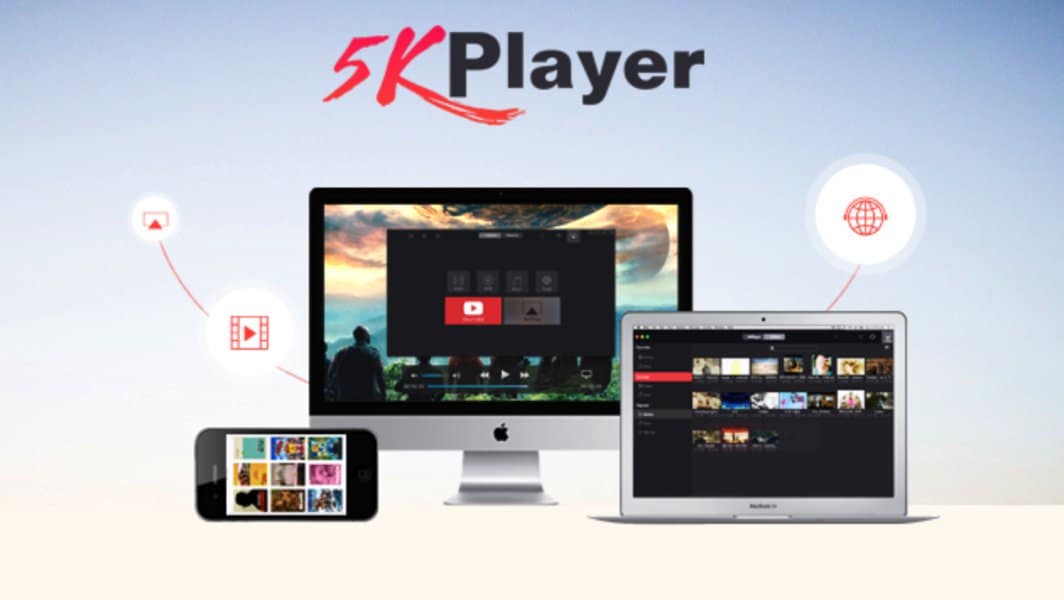 There are many multimedia players that are available today with different features. Some of the most common players are VLC and Windows Media Player. 5KPlayer is yet another 4K video player that is making its own name today. It has versatile features that can perform several commands so you don't need to download so many apps.
5KPlayer has a refreshing interface and it also enables you to manage your files. 5KPlayer has many features such as playing and converting videos and music, downloading, radio listening, and Airplay media streaming.
5K Player Video And Music Features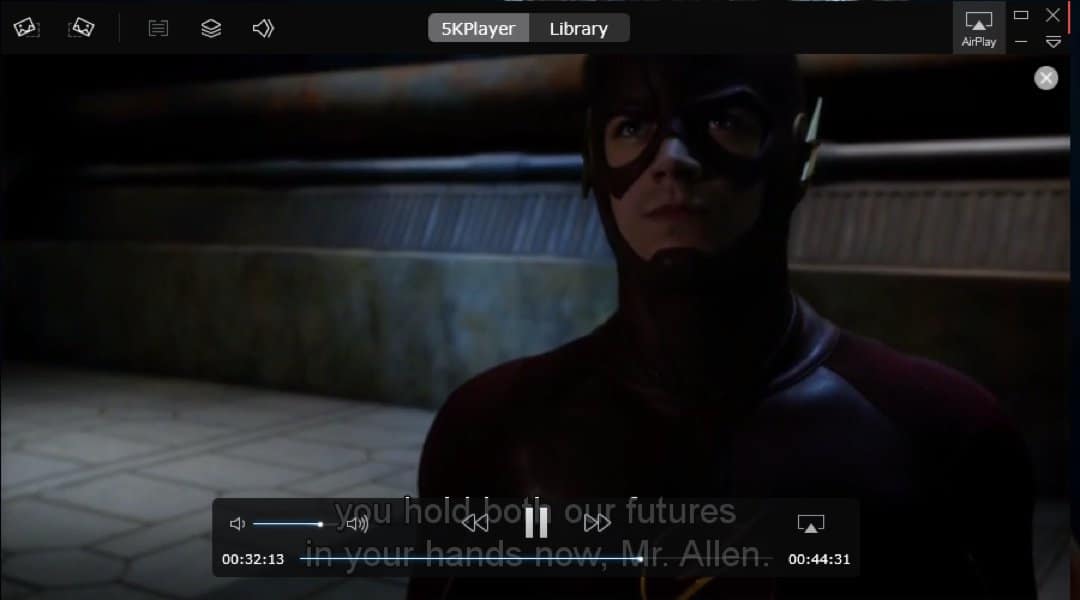 5KPlayer can stream 4K/5K/1080p (MKV) HD videos, DV, and radio. It is indeed the best 4k player. You don't need to convert video files since 5K Player can play your video in several formats. It can also play music in mp3, AAC, APE, and FLAC format. Its ability to convert videos is also a plus. 
If you downloaded your favorite music in video format and wanted to convert it to a music file, 5KPlayer also has a feature for that. It can convert videos to music in MP3 and AAC format. You don't need to download another app for converting videos. 5KPlayer also has a favorites section where you can mark the files you love and you can easily access them next time.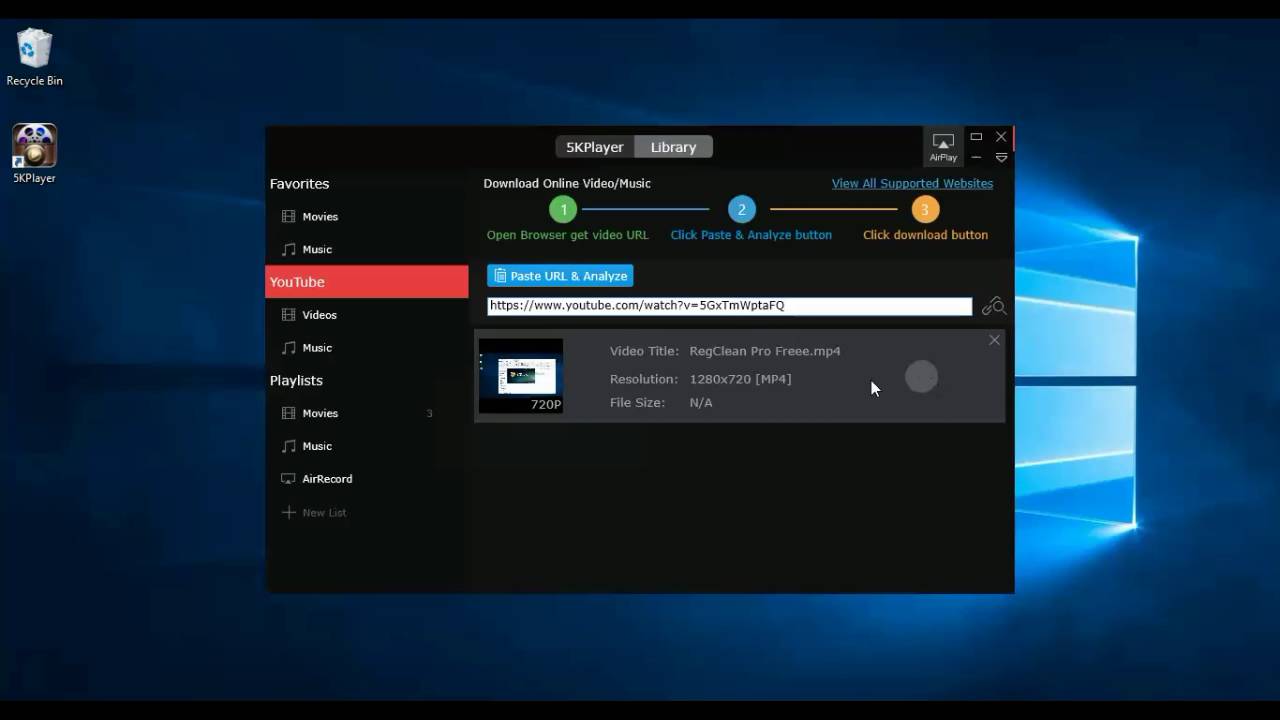 Online Downloading
Another feature of 5KPlayer that is really interesting is that it can download videos from Youtube, Dailymotion, Vimeo, Vevo, Facebook and more. You can also download music from Soundcloud and other top sites. This feature is an advantage and really interesting since most of the other players do not have the ability to download from sites.
Radio Listening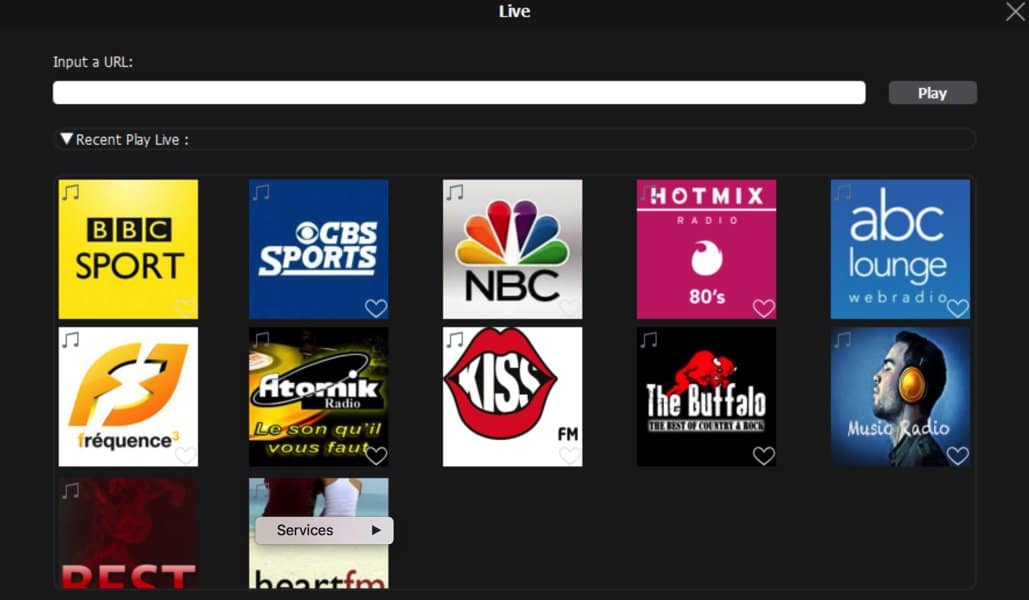 If you want to listen to the radio, 5KPlayer is also integrated with a radio player. You can choose from internet radio sites recommended by the player like BBC Sports, NBC, ABC Lounge, HeartFM, Hotmix and more. But you can also input the URL of the radio site you want.
Airplay Streaming
Do you want to stream your videos and music? 5KPlayer has an airplay streaming feature where you can stream videos and music from compatible devices. 5KPlayer also has an airplay mirroring that allows you to mirror videos or images into larger screens for more convenient viewing. This player has a built-in Airplay receiver/sender to stream audios and videos that are in MP4/MOV/M4V/MP3/AAC type.
5KPlayer Is The Best 4K Player
5KPlayer is available for Mac and Windows and most importantly, it's FREE. It is downloadable and you can install it anytime you want. This player enables you to do several actions with the use of just this one app. It also manages your files for easier access and organization. 5KPlayer is an all in one app that offers many features that is relevant today. The commands you need is already in this app and it allows you to connect with other devices for better viewing. As an alternative, you can try Elmedia Player, which is formally 4K video player for Mac to play and download online videos with ease.