6 reasons why cloud computing is valuable for small businesses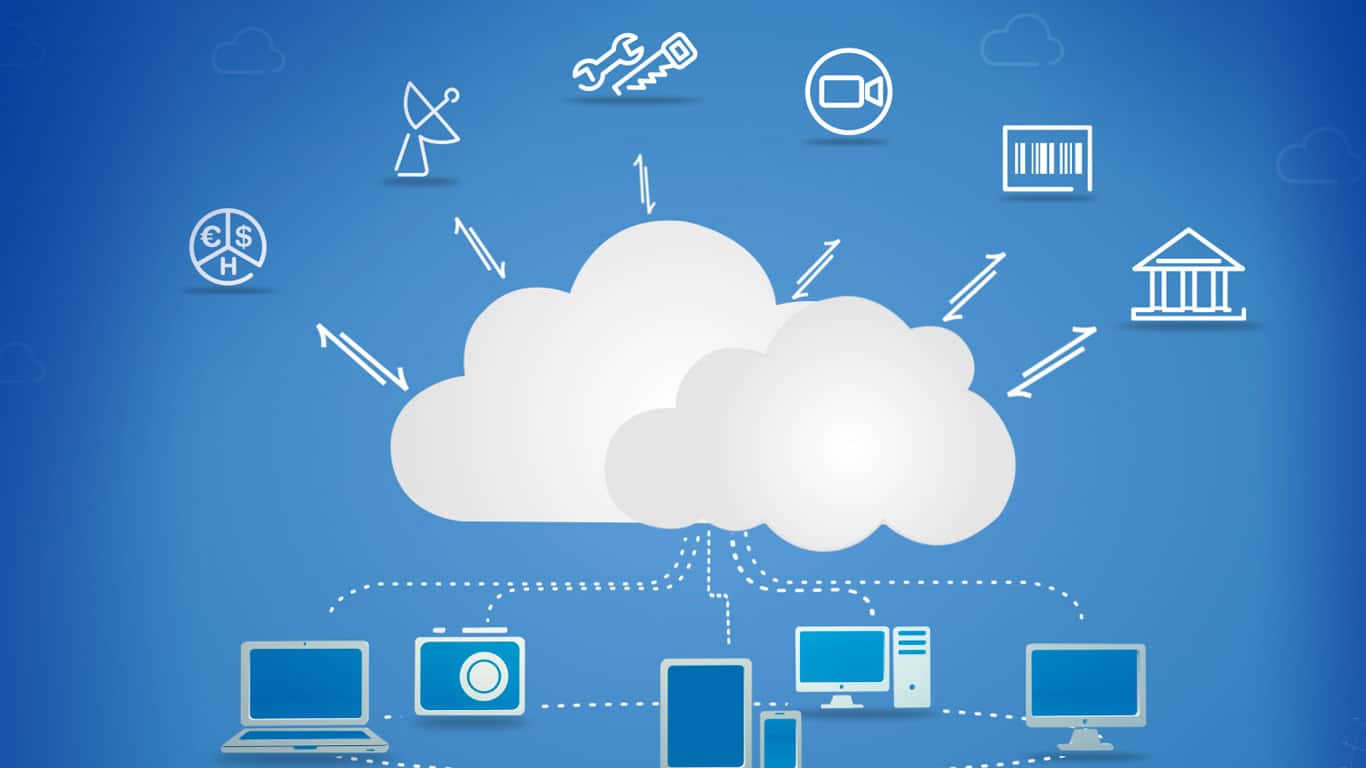 In the past, programs and applications ran from software downloaded to a physical server or computer in the building. However, cloud computing now allows people to access these same applications from anywhere through the Internet. In fact, whenever you update your Facebook status, send emails or check your bank balance, you're already using the power of the cloud.
In other words, cloud computing is the new norm in the day-to-day life of virtually any small business out there. So, why are businesses all over the world choosing to move to the cloud? In a nutshell, implementing cloud computing technology in your small business brings you these six advantages.
Increased Flexibility
A cloud-based service is ideal for businesses that have to fluctuate or growing bandwidth demands. With your needs increasing, you can easily scale up your cloud capacity, leveraging your service provider's remote servers. Plus, if you have to scale down, you can easily do so with the service.
The level of agility offered by cloud computing gives your small business a huge advantage over even some bigger competitors. Coincidentally, IT Directors and CIOs of top businesses consider operational agility as the leading reason for adopting cloud computing.
Automatic Software Updates
The best thing about cloud computing is that servers are off-premise, out of your hair and out of sight! Your service provider takes care of everything for you and rolls out regular software updates, including security updates, so you don't have to get your hands dirty maintaining the system. Such a service allows you to focus on the one thing that really matters, growing your business.
Fast Back-Up and Disaster Recovery
Small businesses should always invest in a robust disaster recovery system. Unfortunately, the cash and expertise required to have such a system is usually far from what small businesses can afford. Cloud computing is here to help more small and medium businesses take advantage of backup and disaster recovery systems.
Using cloud computing, small businesses are likely to save time. In addition, cloud computing will see your business avoid the large up-front investment and benefit from third-party expertise at the same time.
Improved Document Control
As more partners and employees access and collaborate on documents, there's an increased need for better document control. Before cloud computing, workers sent files back and forth in the form of email attachments. Eventually, these files were filled with conflicting titles, formats and content.
When you move to cloud computing, all your files are stored in a single, central location. Cloud technologies like https://papertrailapp.com/cloud-logging, also allow you to track document access. In fact, the cloud offers you greater visibility that means improved collaboration for a healthier bottom line.
Better IT Security
A huge problem in the business world is lost business laptops and handheld devices. An even greater loss than that expensive kit is the loss of the sensitive business data inside.
Cloud computing helps prevent such expensive losses by improving overall data security. Since data is stored in the cloud, you can easily access it no matter what happens to your equipment. Plus, you can remotely wipe data from lost devices so it does not fall in the wrong hands!
Gain a Competitive Advantage
Are you looking for a simple way you could become more competitive in your business niche? Moving to the cloud offers you the capability to run with the big boys disrupt the market and remain lean.
Conclusion
Any three of the advantages above is enough to convince many owners to move their businesses to the cloud. However, when you add up all six, it's approaching the no-brainer territory – you simply have to implement cloud computing today!