6 ways technology is making businesses more efficient in 2021
Technology can be invaluable to any business, whether big or small.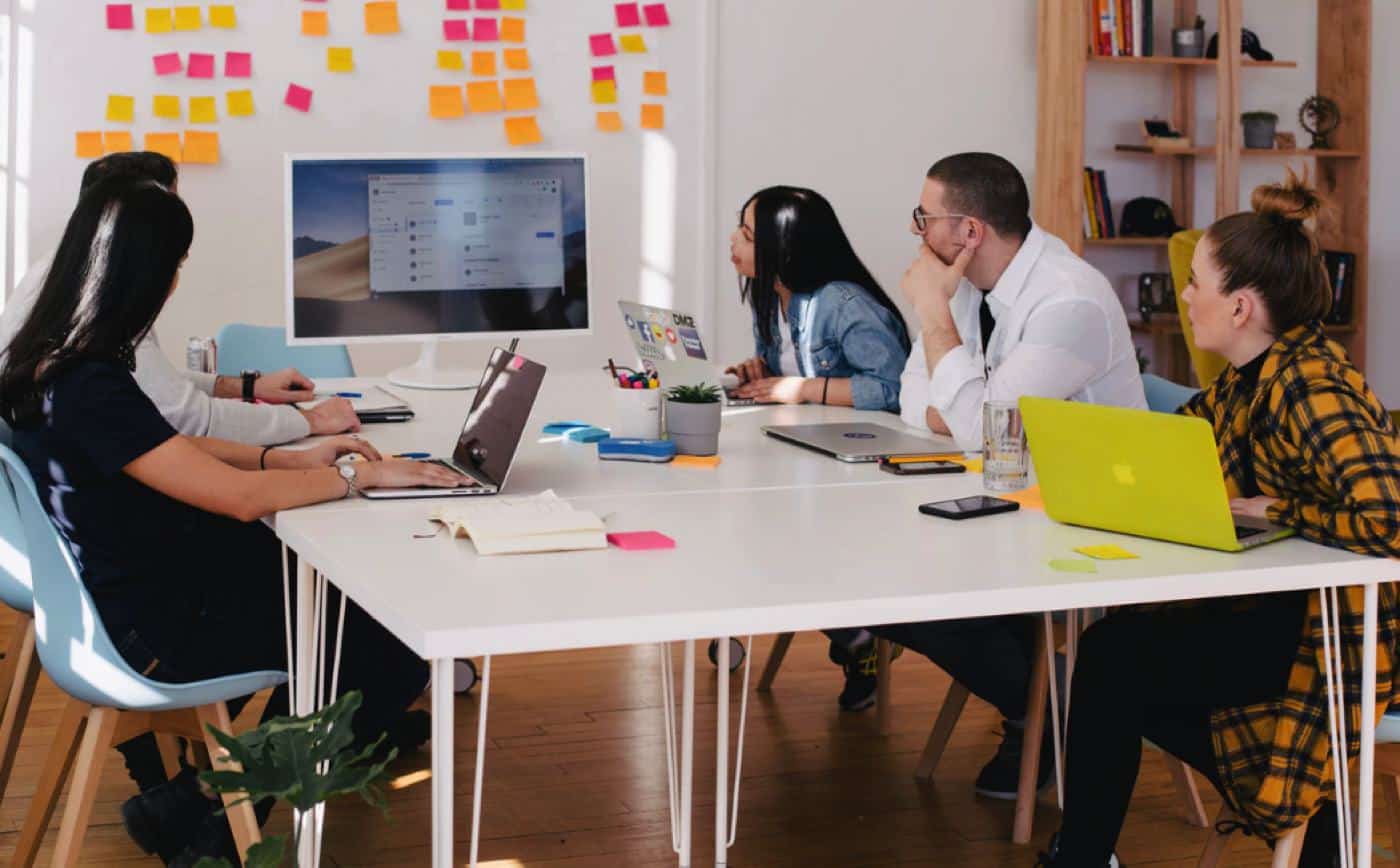 There is no sphere of human endeavor that has managed is not tied up with technology these days, particularly in the field of business is more so. Various aspects of technology are now an integral part of business, and technology is a business sector in itself. Prudent companies make sure to adopt the latest forms of technology, as these innovations can provide solutions to make them more productive and produce better results.
Here are six important ways that technology that is making businesses more efficient in 2021.
AI and Machine Learning-Based Customer Relations
Intelligent organizations leverage state-of-the-art technologies like Artificial Intelligence (AI) and Machine Learning (ML) and other innovations that stem from these, such as NLP (Natural Language Processing), to make their customer relations the best. As a result, chatbots can replace customer service representatives.
Unlike their human counterparts, these bots can handle a large number of customers at the same time and make instant decisions based on customer feedback with the help of advanced AI and ML algorithms. This technology helps send targeted and personalized ads and promotions, provide online support, decide pricing based on collective trends, and even help any customer choose the best product for them.
Advanced Fintech Solutions
A wide range of software and advanced hardware solutions used in the financial sphere is another area that leverages technology to produce the best results and accomplish tasks in the most efficient way. Solutions range from specialized devices and programs used in hardcore finance organizations, to channels and instruments used by non-financial commercial organizations for their financial transactions.
While digital payment systems such as card payment machines and online wallets are popular with almost all businesses today, large financial corporations leverage other technological developments including digital currency for transactions,  Blockchain to prevent KYC tampering, and AI algorithms for detecting and mitigating fraud in banks. 
Cloud Computing
Cloud computing is an area of innovation that has been gathering steam lately. While previously the domain of large businesses, today companies of all sizes can access such services, thanks to all sorts of customized packages available, offering cost-effective solutions and makes processes faster.
While a private cloud can give you more control over your data assets and storage and also reduces privacy and security risks, using public cloud resources has other advantages such as low cost and easy scaling. Prudent companies have learnt to strike off a balance between the two and opt for hybrid cloud solutions. They use the right mix of public and private cloud platforms to optimize and carry out their functions efficiently and cost-effectively.
Data Analytics
In the age of Big Data, in which elaborate, complex, and enormous amounts of data is produced as a result of an increase in population, increased amount of research, a boom in communication methods and channels, and any other factor that churns out large magnitudes of data in a short period of time. It cannot be handled or processed using traditional data analysis methods.
Therefore, dedicated and advanced Data Analysis tools have become popular, making business easier and more efficient. While large companies can have dedicated staff and innovative tools for the purpose, small businesses rely on secondary information to analyse large amounts of data to pinpoint the cause behind effects and to predict impending setbacks to mitigate serious threats to business even before they occur.
Cybersecurity
Cyberattacks have been a growing threat to businesses in recent years. Hackers and other cybercriminals employ a wide range of strategies and tactics like phishing, malware, spyware, and ransomware to break into critical information networks of businesses and steal crucial data, resulting in financial and reputation loss. With appropriate precautions and security strategies, backed by the right tools, businesses can protect themselves from these very damaging cyber attacks.
Automation and Robotics
With the ever-increasing boom in industrial developments, the number and complexity of automated processes has also increased. For example, the IoT (Internet of Things) has made it possible to control a large number of devices remotely through a network. However, it requires complex algorithms and cutting-edge device management to bring the best results.
The device management concept involved is a form of automation. While large companies use elaborate automation using advanced software tools and hardware technologies like robotics, small businesses leverage regular computer programs to manage their day to day activities. In short, no company, big or small, can escape automation today, which they can use to properly channel their efforts and boost productivity. 
Technology can be invaluable to any business, whether big or small. It can bring increased efficiency to business processes, make companies profitable, and raise their market value. However, uninformed use of technology can have a negative impact. Moreover, it is essential to keep up to date with the evolution of technological solutions as they are changing rapidly, from the development of cryptocurrency to virtual reality devices.
Have any thoughts on this? Let us know down below in the comments or carry the discussion over to our Twitter or Facebook.
Editors' Recommendations: