7 essential Drupal modules for administrators and developers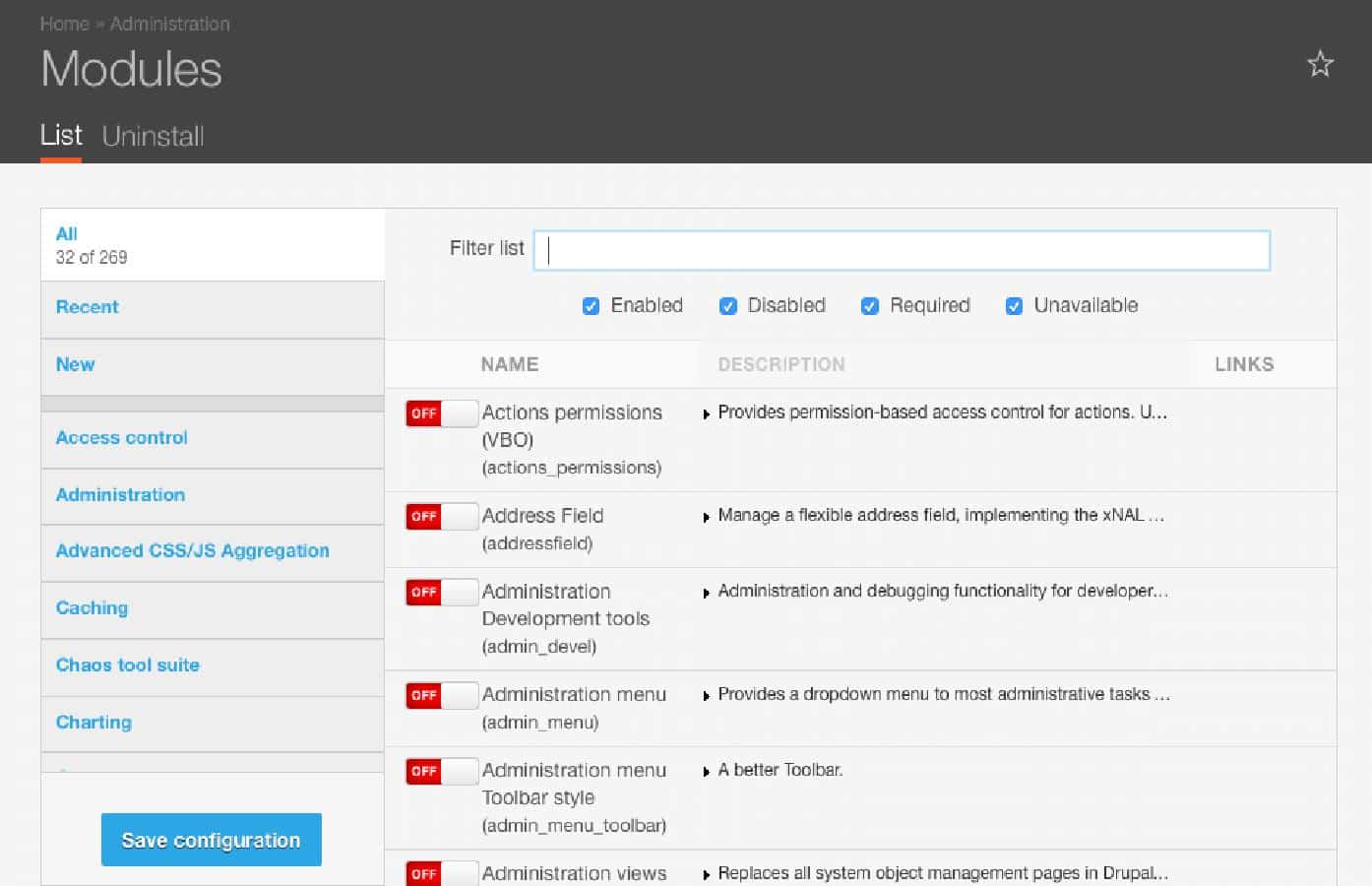 Right up there with Joomla and WordPress, Drupal takes a seat as one of the three most popular systems for content management available today. A major advantage that comes with using Drupal is that ability to boost the functionality of your website by using custom lines of code, which are otherwise known as modules.
Right now, you will find well over 14,000 modules that are available on the website Drupal.org, and depending on the specific requirements that you have, you can install them as you wish. This is a listing of 7 of the essential Drupal modules suggested by a top Drupal development company that you should be looking for to add to your website. The modules that are included are so powerful that a few of them could be used as substitutes for many of the smaller available modules. No matter what, you will see that some of them are crucial if you are looking to implement proper search engine optimization for your website.
Metatag
The metatag module will allow you to have total control over all of the characteristics of the page. For example, you could configure a description metatag, page title, publisher and author markups, canonical tag, and more via a page type based, site-wide and custom basis. Such a module is a crucial element because it will allow you the ability to configure your page just right for search engines. The search traffic is something that most websites need, and without this module, you won't be getting much traffic at all.
Views
Views will allow you to run a query on your website and then filter out the results to display how you see fit. When blending the use of this module with some of the others on this list, you will be in for astonishing results.
Panels
The block system could be tiresome to work on, especially as your site gets more complex. If you are looking for the ability to take control of the fine details on page display, panels is a great alternative to the default Drupal block system.
Spamcide
There is nothing worse than encountering all kinds of content added by spam users, or finding that they have registered an account through your website. Spamcide helps by adding a field to the forms that we deem fit and will cover it with CSS in a manner that human users are not going to see it. However, the spambots will end up feeding information into the field and can be blocked easily without troubling regular visitors of the human kind in any way.
Token
Token is a smart module to have as it will allow you to take any element and add variables such as the name of the user for the title on the user profile page. It will integrate with every module available on Drupal, and it can even be added to your code.
WYSIWYG
The WYSIWYG module translates into 'what you see is what you get' and it puts a toolbar into the content creation form that will add certain features as you would see in a word processing program, such as underline, bold, italic, etc. WYSIWYG is a must have for websites that involve user registration.
Shareaholic
Once you have great content and want to be able to share it, this is the module that will help you to display all of the right buttons in a manner that will draw in reader attention with ease.
Now that you know some of the top Drupal modules that are a must for your website, you will see that integrating them will be even easier. While you never have to be a Drupal expert, you can take these tips and really make your web pages shine. Before you know it, the rewards will start coming back to you for all the hard work you put in.