7 sites like Goodreads to get the best of the book world
Hope you got the alternative to have a change in your book world and get to explore new ones.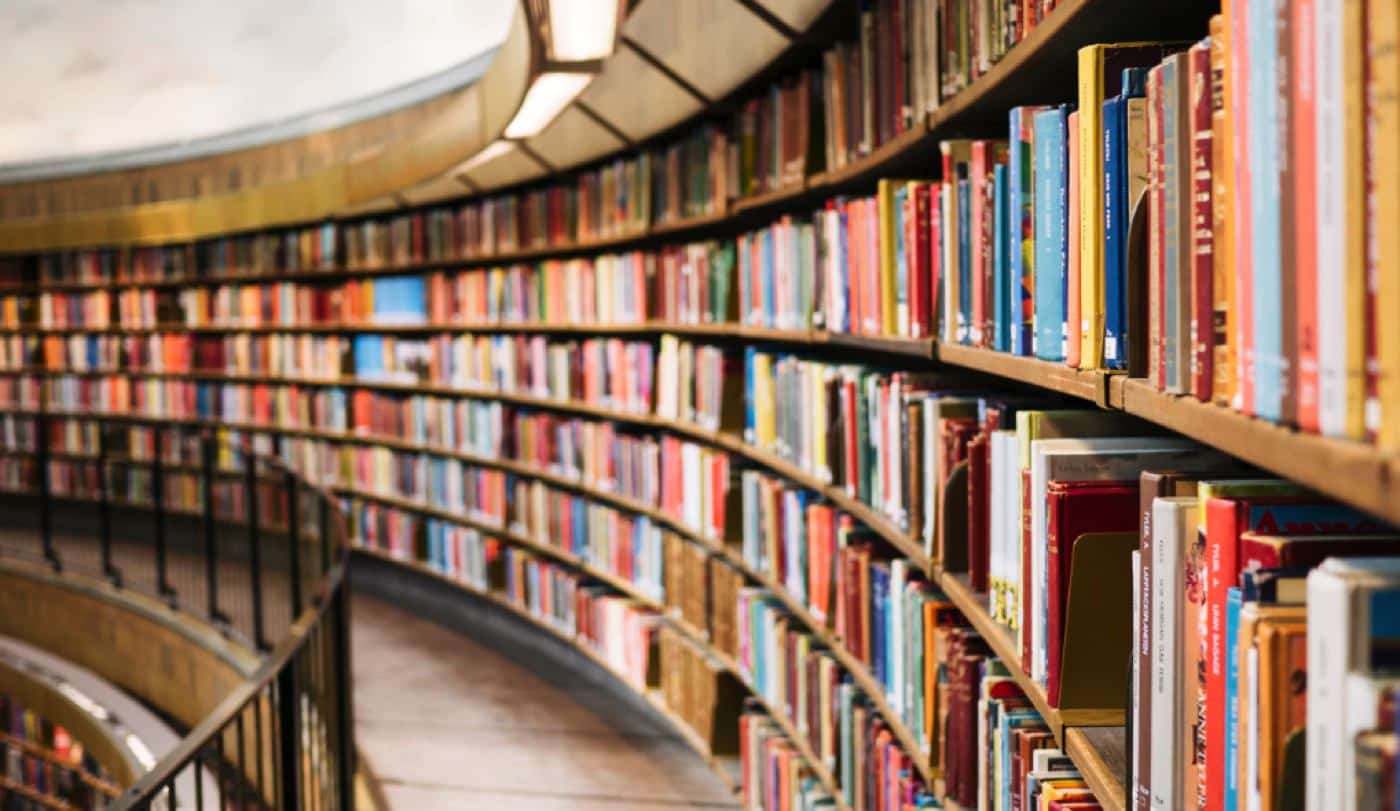 Goodreads is a one-stop destination for all the book readers and authors. It provides information and recommendations regarding the best books that you can read from various categories and genres. Authors also prefer this site to have knowledge of what the readers are interested in reading.
I am not a frequent reader but I do care of what I am about to read. Though Goodreads is great, they lack a lot in many places. Users claim that Goodreads reviews are biased. They give reviews in the favor of the author or you can say they do paid review. Sometimes they give reviews and judge the book even before its launch which is really not good as it can lead to wrong information regarding a good book or vice versa.
These faulty reviews lead the readers to search for many reliable sites providing the correct information regarding any book. Visiting other sites like Goodreads will increase your area of interest and maybe who knows, you will get your next favorite book there.
Without any delay, let's have a look at the alternatives to Goodreads to expand your reading horizon.
Sites Like Goodreads For Book Lovers
Booknshelf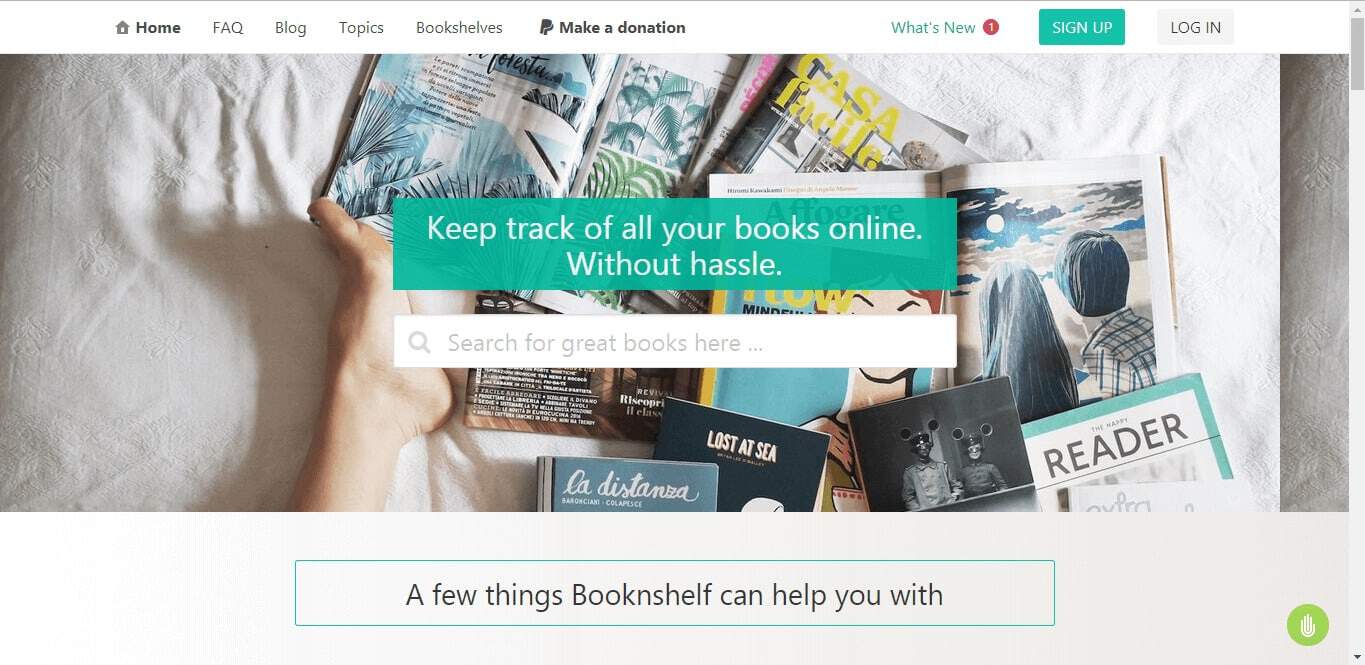 You can search for any particular book or browse from their large variety of topics. Whether you are into business, mythology, or biographies, they have a collection for all that and even more. Bookshelves will show the books recommended by people on various social media platforms from around the world on this website itself. They will provide you with a short summary of the book.
You can follow the desired topics to be updated with new books in that category accordingly. And you can read how they have grown to such a big site in their blogs. Apart from this, you can create your own bookshelves and mark the books that you are reading, have to read and which are already read. You can make notes for books and see all of them in your catalog. If you are already a Goodreads member than you can log in to this site using the same Goodreads credentials.
---
LibraryThing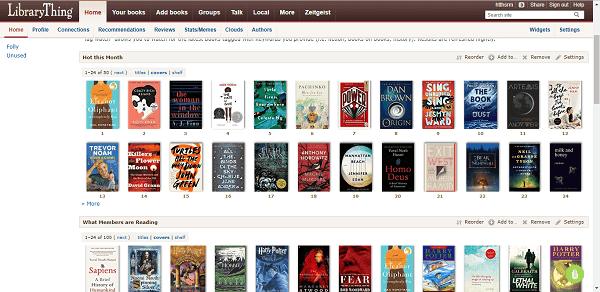 Like the above website, you can search your favorite books and create book catalogs. You can also find many apps that let you catalog books. You can see the list of popular ones in the list on TechUntold. You can connect with book readers from around the world and join a group with them. There are groups for different topics and activities. It will also let you know the topics that most people are talking about.
The best section of this site is Zeitgeist. Here you can have information on various topics like the 50 largest libraries, 25 most reviewed books, top authors, books and many more. Further, you can browse the titles of the books, read their reviews and save them to your catalog. You can add books that you like and wish to read or buy. In addition to this, you can also get updated with local libraries and book events according to your locations.
---
BookBrowse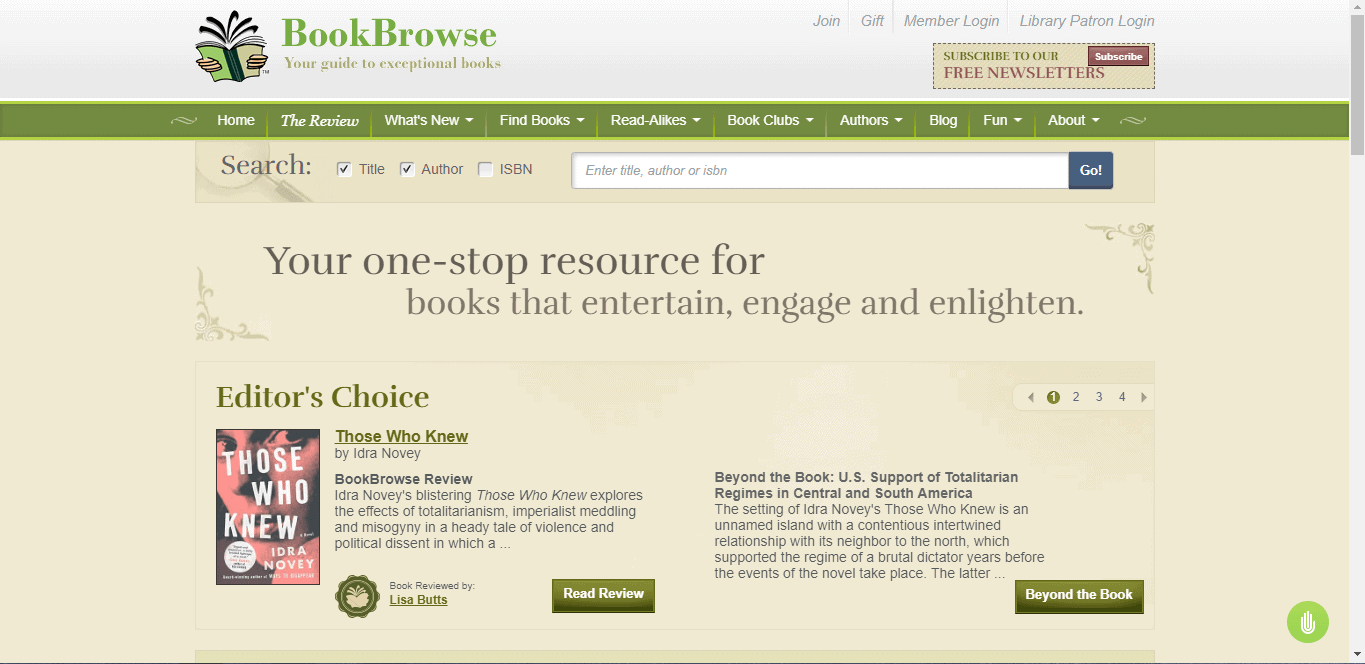 With this website, you will not only get to explore from the sea of great books but also read reviews for the same. The reviews are done by the creators and members of Bookbrowse who all are dedicated to providing honest reviews to the readers which is comparatively better than Goodreads biased reviews. This way you can easily decide which book is worth reading. You can search the books as per their author's names, titles or ISBN ( International Standard Book Number).
This website has content regarding various topics and the reviews are also very reliable. Search from different sections like What's new, Award-winning books, or join Clubs with like-minded readers. Moving ahead, they also have some fun stuff like a quiz, wordplay, quotes etc. that you can enjoy.
---
Bookicious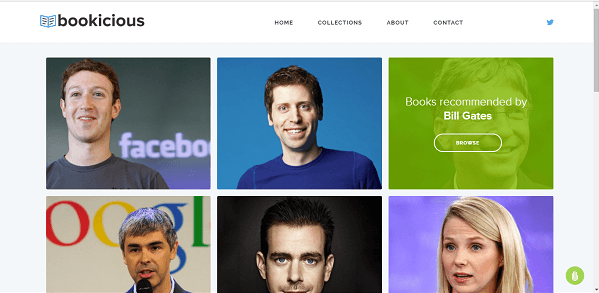 I personally liked this site like Goodreads and recommend for those people who are looking for good books regardless the genres. Here you can see the list of books recommended by some of the successful and renowned people around the world like Jeff Bezos, Steve Jobs, Bill Gates, and many others. They have recommended books that help anyone inspire and expand their ideas. If you wish, you can subscribe to their website to get regular updates of new and latest books that you can read.
---
What Should I Read Next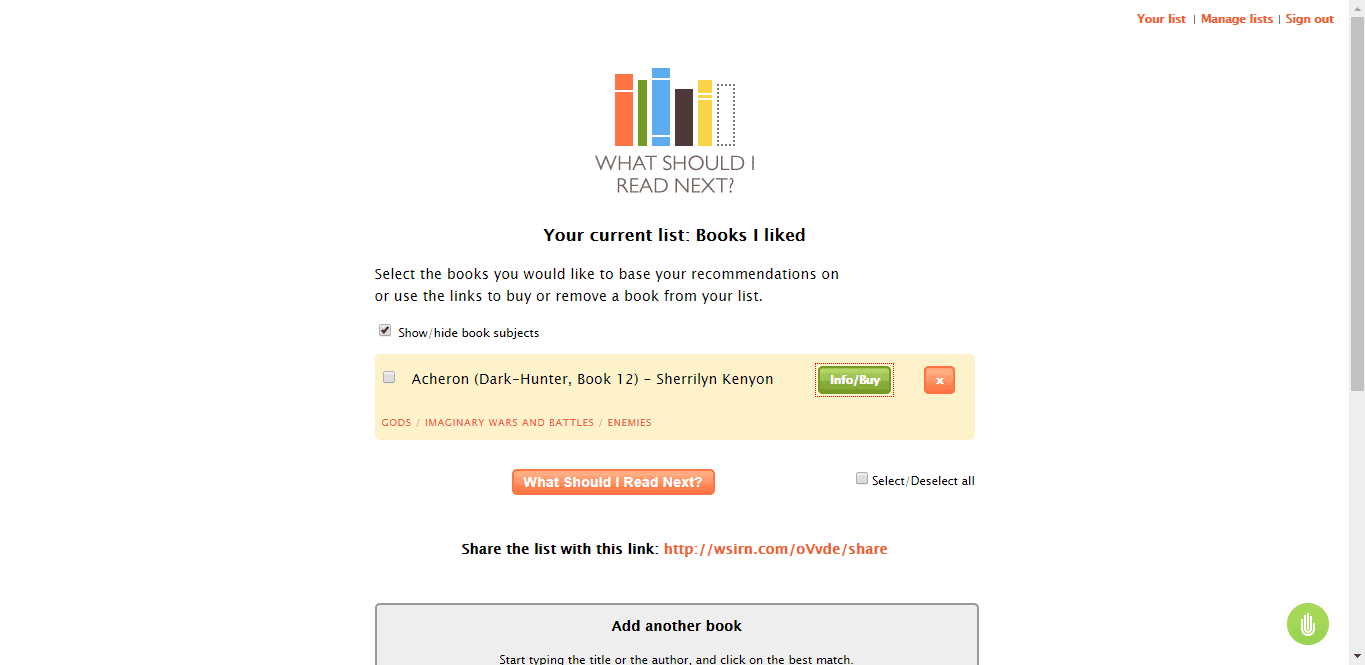 I guess the title of this website is enough for you all to understand what it will help you with. You can search by title of the books, authors or ISBN of the books. It also allows importing ISBN list from the Internet online.
You can create a booklist like similar to Goodreads to keep track of what you have read or want to read. They will also keep you updated with subscription letter if you wish to. Here you can select your favorite topics only for which you will like to get updates for, in the subscription letters.
---
BookLikes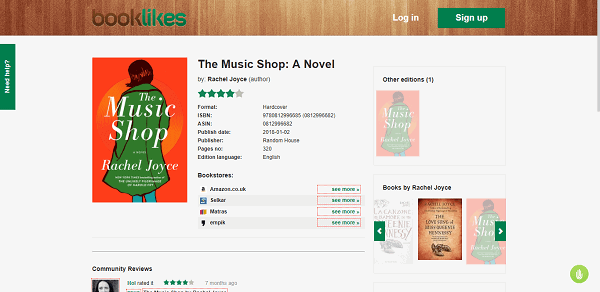 BookLikes is another website for all the bookworms looking for something new and good to read stuff. Here you will get all the books with the star ratings which makes it easy for you to select the best books.
Moreover, if you already have a Goodreads account then you're in luck. You can synchronize Booklikes with Goodreads to get all the saved information at a single place. Not only this, you can manage the shelve with all the books which you have read or about to read. And even get in touch with other book lovers from around the globe and see their views and recommendations regarding several books.
---
Libib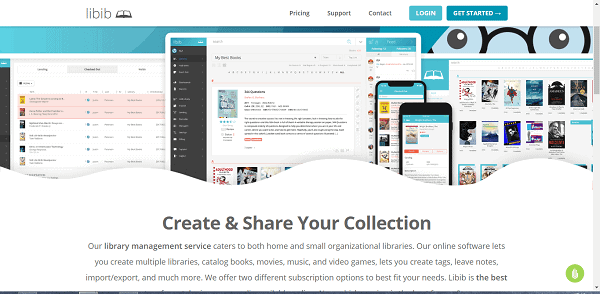 It happens that we read, watch or play various items and forget it later because we can't keep track of everything. Libib will help you there. If you are looking for a website that will just let you create a catalog for your books or other topics rather than exploring then this one is for you. Here you can create libraries with topics as per your desire.
In these topics, you can add titles of books, movies, and games that you are currently enjoying or planning to read, watch or play respectively. You can search for titles online or add them manually. If you wish you can also publish your library online to share your choices with other readers. Libib will provide you with a link to your library which you can use for sharing your collections. This way people can follow you and you can follow others in a similar way.
---
Goodreads Alternative Sites To Explore New Horizon Of Books
You can also download apps for most of these Goodreads alternatives. This way you can keep track of your lists anywhere even without a desktop or PC. Hope you got the alternative to have a change in your book world and get to explore new ones. Do tell us which one did make your next go-to site for picking the next read.
Have any thoughts on this? Let us know down below in the comments or carry the discussion over to our Twitter or Facebook.
Editors' Recommendations: