A 7-year old invented the ultimate tablet and smartphone multi-tool
A gadget for your gizmos.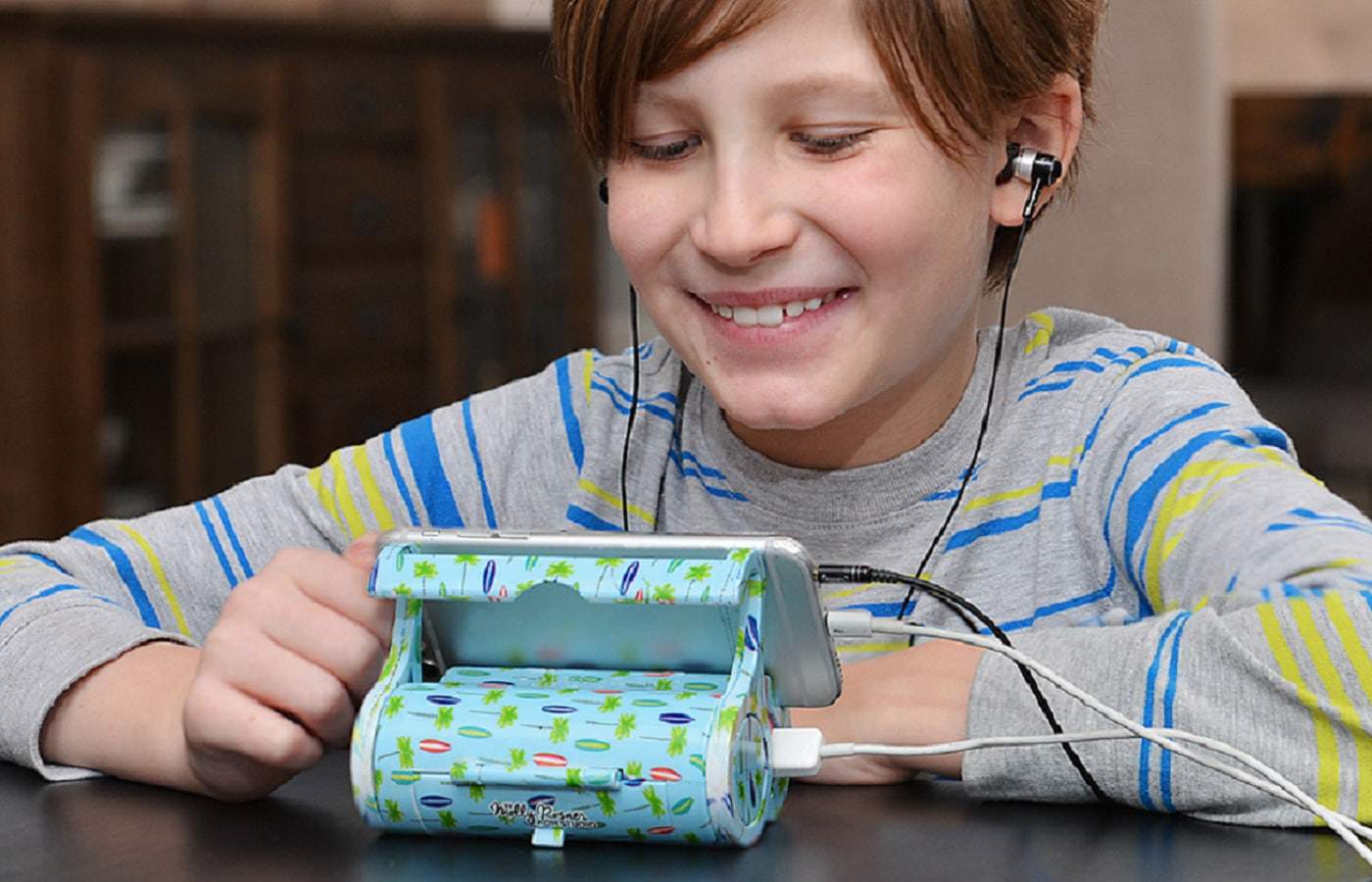 It has happened to every tablet and smartphone users everywhere: we want to watch a video on our device but, because we do not have a proper stand, we put it near something else to balance it out as a makeshift stand.
It is also quite common for the users of those gadgets to find themselves with tangled headphones, or without any juice on their device. Now, all these problems can be solved with iCaddy, a simple but clever multi-tool for tablets and smartphones that was created by Katrina, a 7-year old child.
For the first prototype, she glued three toilet rolls together and created the stripped version of what is now iCaddy. This multi-purpose tool serves as a tablet/smartphone stand, storage for earphones or charging cable, and also as a power bank, which is built in.
Here's how the iCaddy went from concept to product
The iCaddy was created by Katrina, who then enlisted the help of her brother Chris. He holds an MBA from Northeastern University as well as a Master of Science in Innovation, and currently works for Schneider Electric as an Automation Sales Executive where he helps manufacturers optimize their production processes while reducing their carbon footprints.
Chris took iCaddy to the next level, especially after partnering up with Molly Rosner, an artist who developed new, fresh and appealing designs for the product. In fact, iCaddy is now being sold with 13 different colors and patterns, reaching a total of 20,000 pre-orders.
It is very interesting to see what Katrina came up with, considering that, as Chris puts it, she was just fixing a problem she faced:
I was impressed with Katrina's original iCaddy design. Kids' minds are very creative, and they have the benefit of not knowing what is impossible. It was a simple design but solved a major problem in Katrina's life: keeping her Kindle upright so she could watch videos.
iCaddy is available in 13 colors and patterns and can be purchased from its website for $24.99.
What do you think? Is this something you'd use with your phone or tablet? Let us know down below in the comments or carry the discussion over to our Twitter or Facebook.
Editors' Recommendations:
Follow us on Flipboard, Google News, or Apple News