9 best quiz plugins for WordPress websites
With so many tools being introduced, it has now become easier to embed this fun-packed element into websites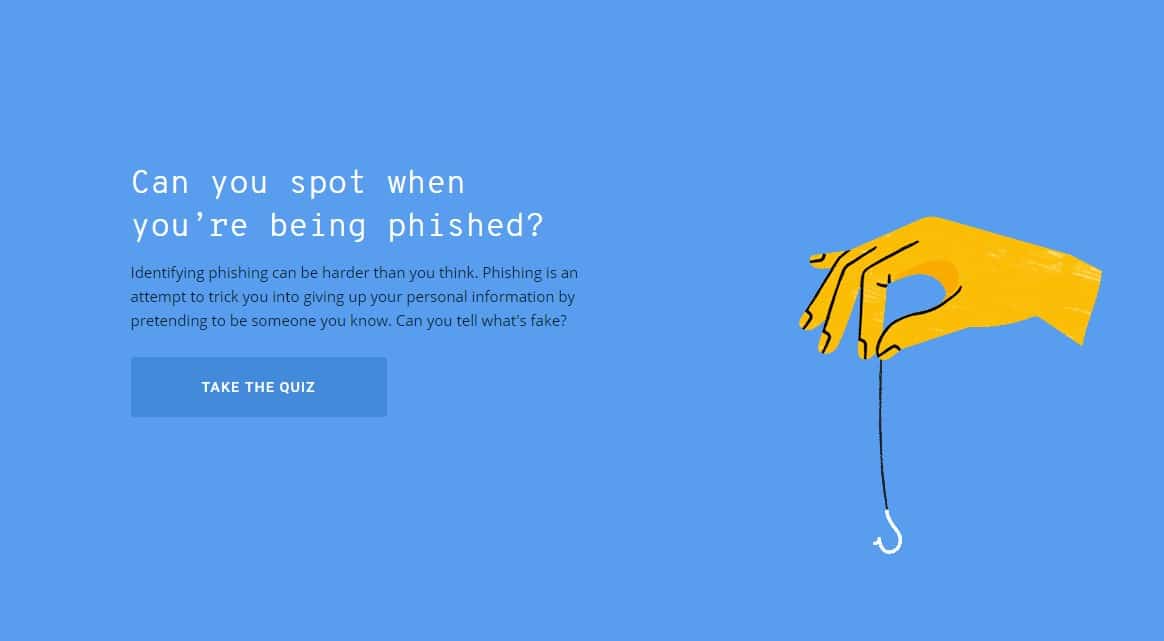 Almost everyone that has spent some time on the web has taken a quiz. There's a good chance that everyone reading this article has taken a quiz.
From finding out which Desperate Housewives character you are to which type of bread you are, the web is filled with such weird but entertaining quizzes.
Ever wondered why big brands like Buzzfeed are allocating their resources in creating these bizarre quizzes?
Quizzes are an incredibly engaging piece of branded marketing content. Yet, it is among the most underrated part of the strategies used by brands across the globe.
This interactive piece of content has proven to be a great tactic to generate quality leads.
When you add a quiz, your users will hang around your website for longer than usual. This aids in reducing the bounce rate and consequently improves the user engagement rate.
You can also use quizzes to bring more email sign-ups for your outreach purposes. There's no better way to capture such a huge amount of user data.
Quizzes are also the tools that help in optimizing your profile for search. With the right keywords and other SEO practices, you can also land on the initial pages of search results. Use tools like rank tracking tools to see where you stand in the SERPs and optimize your quiz pages accordingly.
So, we can see that quizzes are a blessing in disguise for content creators. They are a great piece of content to keep the readers engaged.
If you are planning to finally add quizzes to your WordPress websites, there are a few plugins that you can choose from. These include the following:
WordPress Quiz Maker Plugin
Quiz Maker represents flexibility and multi-functionality in one plugin. With this WordPress Quiz Plugin, you can make from online exams and assessment tests to personality and various other outcome quizzes. 
If you are a teacher or an individual whos trying to engage in education, with Quiz Maker you can create exams with auto-generated and fully customizable certificates.
Display leaderboards and raise the competence of your students. Make the learning process more effective by displaying instant feedback and question hints.
What is more important than the quizzing process? Right! Data. After all, quizzes are now considered to be leading marketing tools, especially for data collection.
With Quiz Maker you get real-time feedback and the results of every user are immediately stored on the Results Page. Review the results by individual statistics, global statistics, leaderboards, reviews, and many more.
And when it comes to fun and lead generation, Quiz Maker offers a perfect way to make Personality Quizzes, Buzzfeed Style Quizzes, Trivia Quizzes, and many more.
To get the most out of these quizzes you must be able to display accurate and impressive results. The plugin allows you to display the results by keywords, thus no need for any type of calculation.
However, if you are someone looking for complications it still offers answer calculation by weight/points.
And last but not least, work your imagination and fully customize your quiz in the style section, and by one enjoy the live preview of your quiz right on the dashboard.
Interact Quiz Maker
Every marketer creates content in the hopes of making it go viral. Interact Quiz Maker, a web-based app, aims to help you achieve exactly that.
You can create impressive and interactive viral quizzes with this plugin. Use this plugin to generate qualified leads, keep users entertained, and improve footfall (traffic) to your website.
Interact Quiz Maker is a tool that has been specifically designed for businesses to create lead generation quizzes that help them grow.
This tool gives you a chance to create three types of quizzes namely Personality Quizzes, Scored Quizzes, and Assessment Quizzes.
To give you an idea, let us suppose you are a digital marketing agency selling SEO services. You can use this tool to create an Assessment Quiz for all aspiring digital marketers to test their skills. You can also invite those from non-marketing backgrounds to give this a shot and see how much knowledge they have about SEO. This way, they might realize that they need your services now more than ever.
Interact spoils its users with more than 800 ready-to-use templates of different designs, colors, and styles. You will never be out of options to create quizzes for your website.
The best thing about this plugin is that it allows you to show questions to your users based on their answers to the previous questions.
With simple code and easy integration, you can add this to your other strategies and tools like CRM software as well.
Quiz and Survey Master
If you have been in search of a user-friendly and reliable plugin, Quiz and Survey Master is your best bet.
This plugin is packed with extensive features that make quiz and survey creation fun. Their easy-to-navigate interface with simple drag and drop elements makes the process quick and efficient.
From true and false questions to fill in the blanks, you can choose your preferred format. There is a format catering to everybody's tastes and needs.
Also, thanks to its feature that allows you to create multiple result pages, you can use user scores to customize your upcoming questions based on their performance.
The flexibility and the control that it gives you to make your quiz interactive are simply mind-blowing.
This plugin comes with leaderboards, certificates, and hints to attract more users and healthily nurture their competitive side.
There are also several add-ons that you can choose in its pro version including funnel optimization, reporting, and integration to name a few.
LearnDash
One of the leading WordPress plugins, LearnDash is a powerful tool that can cater to all your needs. Whatever form of the quiz you are in search of – from multiple-choice questions to surveys, you can easily create them all with this awesome tool.
Primarily a learning management system, this digital tool is perfect for those who offer online courses.
For instance, let's suppose you are a local SEO expert and you wish to further share your expertise with those who are just starting. A quiz is a perfect addition to your course to understand where do your students stand. This will also give your learners insightful information on how much knowledge they have.
This tool offers a perfect combination of course and quiz creation.
With the plethora of options that you have for quiz types, you can make your courses more interactive. The more interactive and customized your quizzes, the more people you'll attract.
You can offer your students timed quizzes, limited attempts, multi-page quizzes, and a lot more.
The best thing is that you don't have to keep your quizzes plain and text-based. You can add multimedia to your quizzes to slightly jazz them up.
Leaderboards, reward points, and certifications make it a great option to keep your learners motivated. Everyone likes a sense of appreciation and these gamification features take your quiz to that level.
This tool also has a feature that lets you interact with the user based on the actions that they take. This touch of personalization is crucial and very beneficial.
Opt for this brilliant innovation for its flexibility and amazing usability.
Quiz Cat
Quiz Cat is another WordPress plugin that is used by several companies. This free plugin is great for beginners.
It is one of the easiest tools to create engaging quizzes for the audience. You can create trivia quizzes, knowledge tests, and even fun personality quizzes within a matter of minutes.
The more interesting quizzes you make, the better it will be for your marketing strategy. Quizzes can help in increasing social shares and thus, help in expanding your reach. And Quiz Cat can help you create such pieces of content.
The most interesting and beneficial thing about this tool is that it doesn't slow down your website. A slow website can hinder the user experience. No amount of quizzes can solve the problems caused by slow loading websites. Addressing that issue, Quiz Cat makes sure that speed is never affected when you embed it into the website.
The shortcodes make this tool perfect to embed on your landing pages or page builders.
HD Quiz
If you wish to add elements of fun to your website, HD Quiz is the perfect plugin for you.
This is another free WordPress quiz plugin that offers remarkable features. There is no limit to the number of quizzes that you can create with this tool.
The easy-to-understand user interface allows even novices to curate, embed, and deploy fun-filled quizzes for their readers.
In a world where our entire lives have shifted to that one little device in our hands aka smartphone, it's best to use tools that will not disrupt the appeal or user experience when transformed to another device.
The responsive design feature of this plugin works beautifully for that. It allows users to take a quiz while sitting anywhere, anytime.
We've talked about the fact that this plugin can help add a 'fun side' to your website. But how? It's with the GIF images.
GIFs have slowly become popular among the youth. These smallest animated images have now become a medium to express emotions while keeping oneself entertained.
You can use these nuggets to make your quizzes more interactive and enjoyable by adding them after all the wrong answers maybe. It's up to you.
You can also make your quizzes timed, make it easy to share across different social platforms and a lot more.
WP Quiz
WP Quiz is a WordPress plugin that specializes in three types of quizzes namely flip cards, trivia, and personality.
The flexibility that the plugin offers makes it a popular choice among users. You can easily use the interface and develop your "Are you a true Lord Of The Rings fan?" or "How much do you know about oceans?" quizzes, among many.
With this tool, you can give your users the freedom to restart a quiz. No one likes to lose. When you give them an option to begin from the start after scoring poorly, they will have a better experience.
You can also add images of the characters or TV shows, or other elements that match your theme. This makes the quiz more appealing and makes the users nostalgic about that show/movie etc., thus tapping their emotional side. Something which is needed for a good user experience.
You are given an option to choose between two styling ways – single-page quiz and multi-page quiz.
If you wish to take your quiz to the next level, use the pro version to randomize quiz questions, add a timer, and even display ads.
Formidable Forms
Formidable Forms is the leading WordPress form builder plugin in today's time. It comes with advanced features and add-ons that can help you create outstanding quizzes for your users.
While it's advanced, it's still quite easy to use. You get a simple but powerful drag-drop feature. You can create quizzes and forms that go beyond the usual contact forms.
This plugin offers several robust templates that you can tweak as per your needs. You are also given the option to start building your quiz from scratch.
Many use this plugin to create forms that require the user to give responses, collect payments, or get user data.
You can even create powerful polls and surveys with this tool.
This plugin allows you to choose between automatic scoring or creating your own grading scale. You can also decide whether you want to email the score to your user or display it on the screen.
With so many features and options, this tool surely is the best out there.
Thrive Quiz Builder
Thrive Quiz Builder is known for its exclusivity. This tool, which is available only to Thrive Suite customers, means business. If you're not looking to create fun and entertaining quizzes, instead want something more serious, this is the tool that can take you there.
This plugin can help you create engaging and attractive quizzes. You don't need to know coding or photoshop to work around this brilliant innovation.
The main aim of this plugin is to allow you to leverage what lies beneath the iceberg's tip i.e. the consequences of a quiz.
You can grow your email list and social shares with this tool. As a result, you will be expanding your reach and performing better than your competitors.
This tool allows you to understand the flow of your quiz easily. You can also add quizzes that customize the next questions based on the previous answers.
With the troubleshooter in place, you will always get to know the issues that the quiz is facing. You can find solutions for the same in real-time, without letting it hinder user experience.
You can also reward your users with badges and certificates that they can share on their social media accounts.
Conclusion
To conclude, we can say that quizzes are an overlooked yet among the most effective parts of marketing strategies. Quizzes are ideal to keep your users entertained and informed about their level of knowledge.
With so many tools being introduced, it has now become easier to embed this fun-packed element into websites. You can improve the bounce rate, generate leads, and even improve user engagement with this one small addition to your strategy.
Have any thoughts on this? Let us know down below in the comments or carry the discussion over to our Twitter or Facebook.
Editors' Recommendations: