8 new tools every web professional needs to know about
Looking for some new tools to play with? Here's 8 fresh ones for the every day web professional.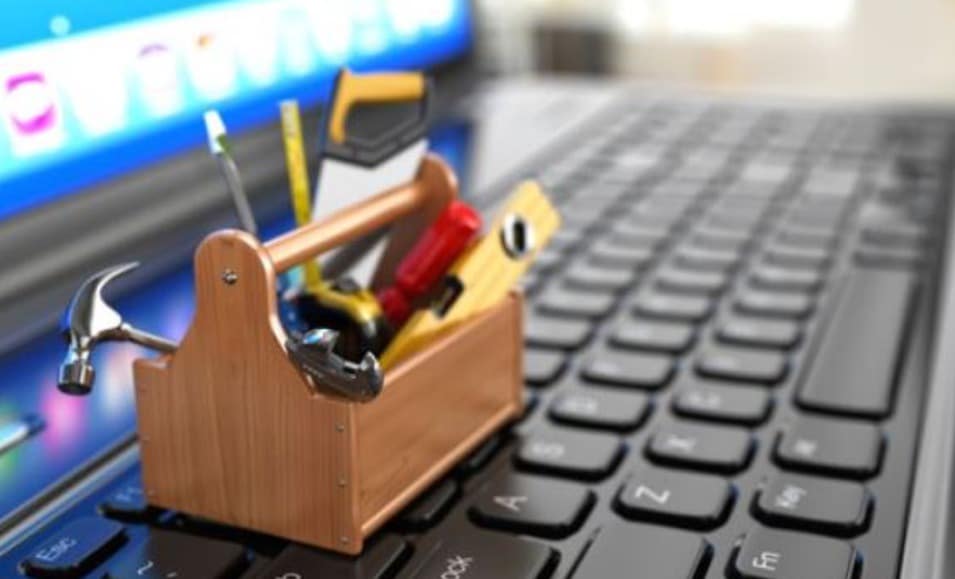 Looking for some new tools to play with? Here's 8 fresh ones for the every day web professional.
---
Are you up to speed with the latest and greatest innovations in online marketing? New tools are developed all the time, and these are some of the more recent ones that you should consider adding to your arsenal.
SEO Tools
Guest Post Tracker.

Writing and submitting guest posts is an essential part of any good link building strategy. But do you get a little discombobulated when you look at the spreadsheets you've cobbled together to track your progress? With multiple guest post requests pending, rejected or approved at any given time, you might really be

struggling to keep up

. Furthermore, finding a site to pitch a blog to can be quite a task in and of itself, since not all sites give the same level of "link juice" or authority.

Guest Post Tracker

solves all of those problems and more. Once you start using this tool to manage your guest post campaigns, you'll wonder how you ever got along without it!
Raven Tools.

Likewise, if you get tired of having to log into multiple platforms or dashboards to monitor your overall SEO strategy,

Raven Tools

 has got you covered. It compiles tools you already use into one easy-to-access location, so you can do keyword research, competitor analysis and more under the same roof.
Analytics
Cyfe.

The world of analytics is dominated by well-known names like Google or Moz, but

Cyfe

is quietly and quickly gaining traction as an excellent analytics tool for web professionals who use multiple platforms. The clean, easy-to-use and easy-to-understand interface make Cyfe ideal for small bloggers to use, as well as for large corporate teams as well.
The appeal of Cyfe is primarily in the dozens of widgets that it offers, which means you can analyze data from sites like WordPress, Mailchimp or YouTube all in one place. Cyfe also offers real-time reporting, branded reports and access to historical data, plus the ability to create your own custom data source or widget.
Domain Name Finder
Nominus. Nominus is a new and unique domain name finder. By simply entering a few keywords into its search box, you can browse hundreds of possible available domain names. Nominus will also display different country domains and other top-level domains beyond .com, .org or .net. You can create an account to save a list of your favorite options.
Want to be the first to grab an expiring domain? Nominus can help you there too! This tool is perfect for companies you want to register multiple domains that direct back to their main website, or for startups that are looking for a fresh top-level domain, like .play or .travel.
Free Images
Unsplash.

With

Unsplash,

you can curate stock images for your website at absolutely no cost and with no restrictions. But these images don't look like typical stock photographs—they are infinitely more beautiful and artistic. The quality of the images is simply breathtaking. There is already a large archive of images for you to scroll through, and new photographs are added approximately every ten days.



Life of Pix. Life of Pix

is another website with high-quality free images and no licensing restrictions. As with Unsplash, the images found on Life of Pix do not look like "stock" photographs that are staged in a studio. The pictures have a more authentic vibe, which is sure to add a perfect touch of atmosphere to your site.
Miscellaneous Tools
Narrow.

There are a plethora of

social media marketing tools

that allow you to schedule posts days or weeks in advance, and that make it easy to engage with followers and track mentions. But wouldn't it be great if some of that could be automated? Such as following people on Twitter who use certain hashtags or talk about certain topics? It's possible with

Narrow

. With this tool, you can spend less time tracking down potential followers on Twitter and more time engaging in genuine conversations with the followers you already have. 
Notify.

Similarly, how do you know if your startup or business has been mentioned in the press? It's best if you know instantly so that you can respond and share the piece while it's hot. You don't want to wait until it's old news to try to get a piece of the action! You might already use Google Alerts for this, but there are limitations. For one, Google Alerts won't show every single mention; it curates content from approved sites only. Second, Google Alerts doesn't notify you instantly, but rather once a day. Get with the times and get

Notify.

---
What did we miss? Let us know in the comments below which new tools have made your life as a web professional infinitely easier this year.