9D NFT & their ecosystem of MMORPGs on the COGIVERSE
The world of NFTs grows bigger and bigger each day, finding new and exciting use cases in the process.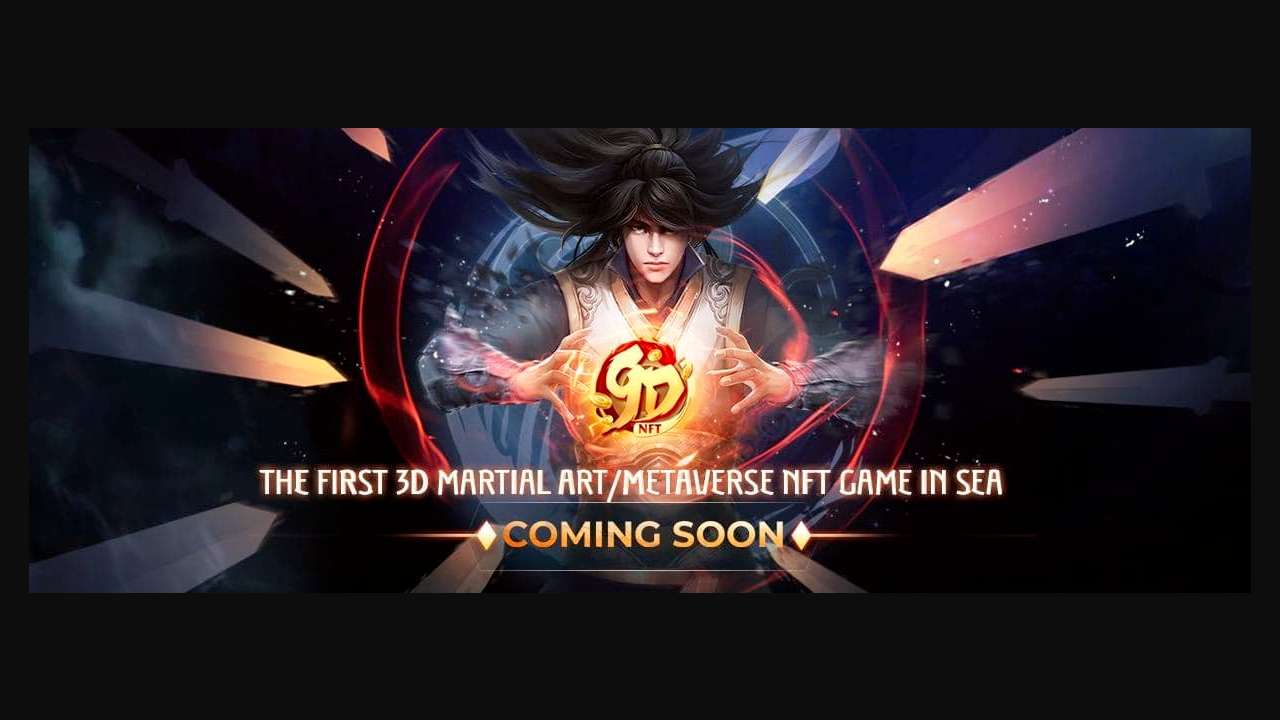 One of the more prominent use cases for NFTs, however, is in video games. NFTs can be used and earned in video games, making them both beneficial and a source of entertainment. 
A new video game that incorporates NFTs is 9D NFT, the world's first 3D martial arts/metaverse NFT game. 9D NFT was created to combine the fun of playing an online game with the profitability of play-to-earn games. The game will create a unique and exciting gameplay experience while also allowing players to make some passive income in the process.  
This massive multiplayer online role-playing game (MMORPG) is set in the East. The game allows players to explore and travel so they can earn NFTs.
In 9D NFT, players will enter a detailed, vast 3D world to explore and experience different cultures from East to West, converging Eurasian. Players will also be able to collect and own unique items like costumes, and weapons. 
Players can collect endless resources within the game and reach new ranks by journeying through the world and conquering new lands. The game also provides player versus player combat to pacify and claim territory.  
After collecting all of these items within the game, you can then exchange them for genuine income. The transaction process that takes place when exchanging items is transparent, secure, and quick and is based on the transaction form in COD (Crypto of Dragon) and especially COGI (Crypto Online Gaming Infrastructure). COGI is the platform Cryptocurrency Museum designed for the Online Game system in Southeast Asia.
9DNFTs Unique Twist on the Play-to-Earn Formula 
9D NFT is a project developed by ROXCE Capital Singapore and their partners – studios with more than ten years in game production and publishing responsible for many successful games released in seven Asian countries. The company behind 9D NFT are experts in online games, technology, and financially advising projects.
The 9D NFT team is looking to take the standard game formula and turn it into the future of digital assets.
Not only can users earn and play while experiencing this new NFT project, but they can also learn more about Asian and European cultures. The game has players explore from Asia to Europe, encountering rich indigenous culture in the process. Players are rewarded for exploring the environment with treasure that can then be traded for real profit. 
All items earned in-game can be exchanged into NFTs and traded with other players on the COGI marketplace. The price of the NFTs is dictated by the supply and demand mechanism within the game's market. Rare drops can also occur when players explore and play. 
The COGI Token & 9D NFTs In-Game Economy
COGI is a digital assets platform built for Online Gaming in Southeast Asia (SEA) and will expand worldwide in the coming years as more games are developed.
COGI is an integral part of 9D NFT as it is earned by doing activities in the game like collecting items and weapons. Also, COGI allows users to turn weapons and equipment into NFT items which can then be traded on the marketplace.
The COGI platform allows users to do various things, like allowing holders to stake their tokens to receive a reward. Stakers will also be required to vote to claim rewards.
Governance of the COGI platform allows in-game milestones to be contributed into a Community Treasury, which, when live, will allow players to receive revenues generated by 9D NTF and a portion of stacking rewards.
Many more games will be integrated into COGI to form an MMORPG gaming ecosystem within the "COGIVERSE," with 9D NFT as the first part.
The Crystal Of Dragons (COD) tokens, incentivize people to play 9D NFT. COD is inflationary and aims to match the growth of 9D NFT's in-game economy and provide a solid monetary base for in-game economic interactions and onramps to enter the game. Like many digital assets, COD has a finite supply that will never grow. 
9D NFT just finished beta testing and will start bringing 9D NFT to NFT exchanges in early December as well as the official game launch at the end of December.
Have any thoughts on this? Let us know down below in the comments or carry the discussion over to our Twitter or Facebook.
Editors' Recommendations: