A beginner's guide to all the different types of broadband connections
Before you start thinking about switching broadband providers, you'll need to develop a basic understanding of what's involved with each type of connection.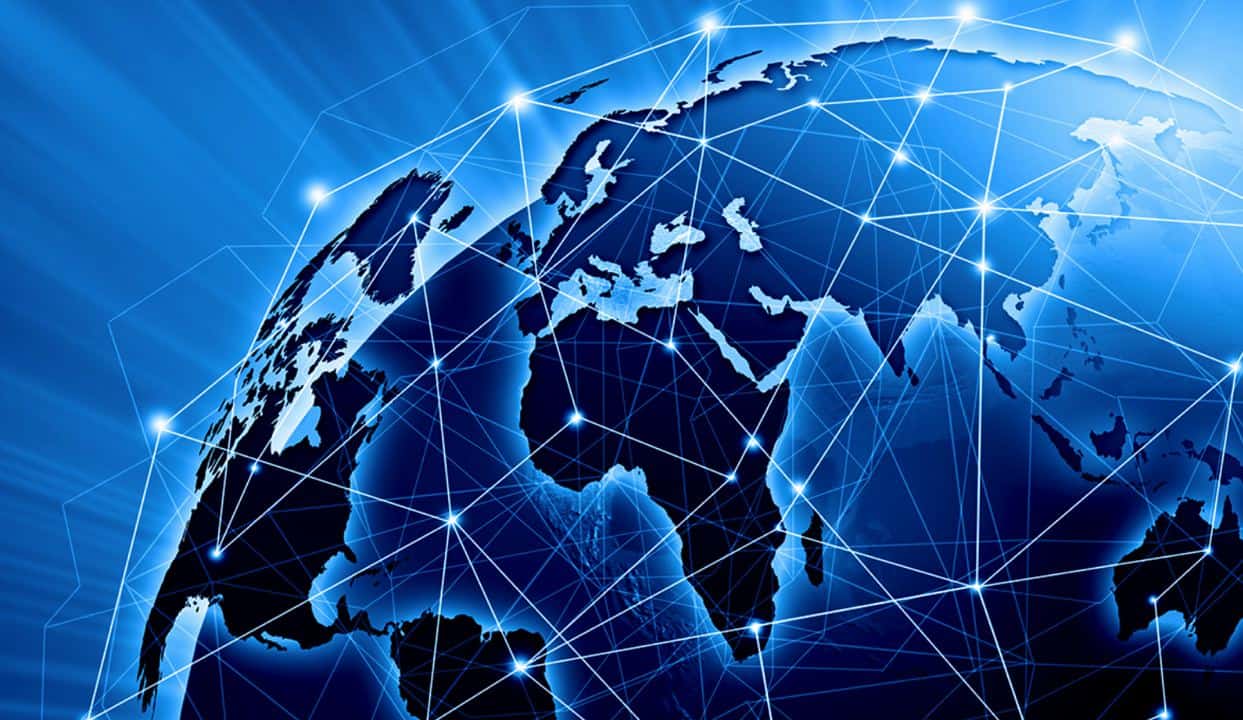 Shopping for fast broadband deals has never been as simple as it sounds. Although you might naturally assume it's just a simple case of choosing the most appealing price tag, your search for the perfect internet package will inevitably present you with all manner of download speeds, usage limits, and contract lengths.
More importantly, there's now a plethora of broadband connections for you to consider, with each one providing different browsing capabilities and performance levels. Since we all use the internet in different ways, your choice of connection will undoubtedly depend on your own specific requirements—as you certainly don't want to end up overpaying for something you don't really need.
So, before you even start thinking about switching broadband providers, you'll need to develop at least a basic understanding of what's involved with each type of connection. After all, you'll want to know exactly what it is you're paying for.
How Many Types of Broadband Connection Are There?
There are three main types of broadband connections for you to choose from. Each one provides different upload and download speeds, with the faster connections obviously allowing you to complete more tasks online. The main ones to consider are ADSL connections, superfast fiber optics, and ultrafast fiber optics.
What About Wi-Fi?
Although many people might list "wireless" or "Wi-Fi" as a type of internet connection, these terms actually refer to the way devices make use of broadband, rather than the connection itself. When using broadband, your home electronics (desktop, TV, games console) can be connected via an ethernet cable, but most devices are now typically connected wirelessly through a router—also known as a Wi-Fi connection.
What's the Best Broadband Connection for You?
Broadband now accounts for 98% of all internet connections in the UK, according to the latest ONS figures, while almost half of all adults now regularly stream videos on demand from commercial services. Since our daily internet usage has more than doubled in the past 10 years, our expectations have also continued to grow, as we become much more demanding with our broadband requirements.
Millions of us now use the internet to play online video games, stream HD TV, and make long-distance video calls, constantly downloading large files and connecting via multiple devices at the same time. To keep up with growing usage rates, ISPs (internet service providers) are having to evolve and adapt, improving the speed of their coverage through different types of connection. To get a sense of your price range, use USave to compare prices in your area. That will give you a better sense of what type of broadband connection is best for you.
The big question is: which is the right one for you?
ADSL Broadband
Although ADSL connections will by no means blow you away with incredible speeds, they're certainly capable of offering a reliable service. Standing for "asymmetric digital subscriber line", ADSL works through a network of copper wires which connects your home to the local telephone exchange.
Using your home telephone lines, the speed of your ADSL broadband connection will be largely dependant on how far your home is from the nearest exchange. However, this certainly shouldn't be confused with older dial-up connections, since phone and internet signals are completely separated by a microfilter—meaning you can use both at the same time.
So, although an ISP might advertise a certain download speed, you need to double check that you're able to obtain those speeds in your specific location. Signals transmitted through copper wires will grow weaker over long distances, so your proximity to the telephone exchange could ultimately prove a deciding factor here. Either way, this is currently the most popular form of broadband connection in the UK.
Average speeds: 10 Mbps download, 1 Mbps upload.
Perfect for: Casual users that just want a standard internet connection to check emails, scroll through social media and watch the occasional YouTube video.
Superfast Broadband
The most common form of fiber-optic broadband works through a "fiber to the cabinet" (FTTC) connection. Instead of copper wires, fiber-optic cables are used to connect the telephone exchange to the street cabinet, offering increased internet speeds which won't deteriorate over longer distances.
Although copper wires are still used to carry the signal from the cabinet to your home, the use of fiber-optic cabling means you no longer have to worry about your home's proximity to the exchange. Instead, your internet speeds will depend on how close you are to the street cabinet, which will typically be no more than 300m away.
Of course, this can result in a minor drop in internet speeds, but it's still significantly faster than a standard ADSL connection. If you watch a lot of Netflix, play online video games or have multiple users connecting at once, superfast is usually the way to go.
Average speeds: 35-66 Mbps download, 17 Mbps upload.
Perfect for: Households where more than one person is likely to connect to the internet at once.
Ultrafast Broadband
Only 3% of UK homes currently have access to an ultra-fast broadband connection, but that figure is expected to rise to over 3 million homes by the end of 2020. In short, this is the fastest (and priciest) internet connection that money can buy, and you should only seriously consider going ultrafast if you're a large household of heavy internet users.
Unlike a typical superfast fiber-optic connection, an ultra-fast set-up will completely eradicate the need for copper wires and the use of a street cabinet. Instead, the fiber-optic cabling connects your home directly to the telephone exchange, offering a seamless, completely uninterrupted internet connection—regardless of how far away you are.
Otherwise known as "fiber to the premises" (FTTP), ultrafast connections are ideal for households with multiple users downloading large video games or uploading their own video streams. However, whether or not you need to fork out for such a fast connection is obviously completely up to you.
Average speeds: 300 Mbps download, 50 Mbps upload.                
Perfect for: Larger households where multiple people are expected to use the internet heavily at the same time; typically to live stream video games, watch HD videos online and regularly download large amounts of data.
Have any thoughts on this? Let us know down below in the comments or carry the discussion over to our Twitter or Facebook.
Editors' Recommendations: