A complete guide on Rumbletalk Chat's most used group chat features 
A powerful chat platform for your website or online events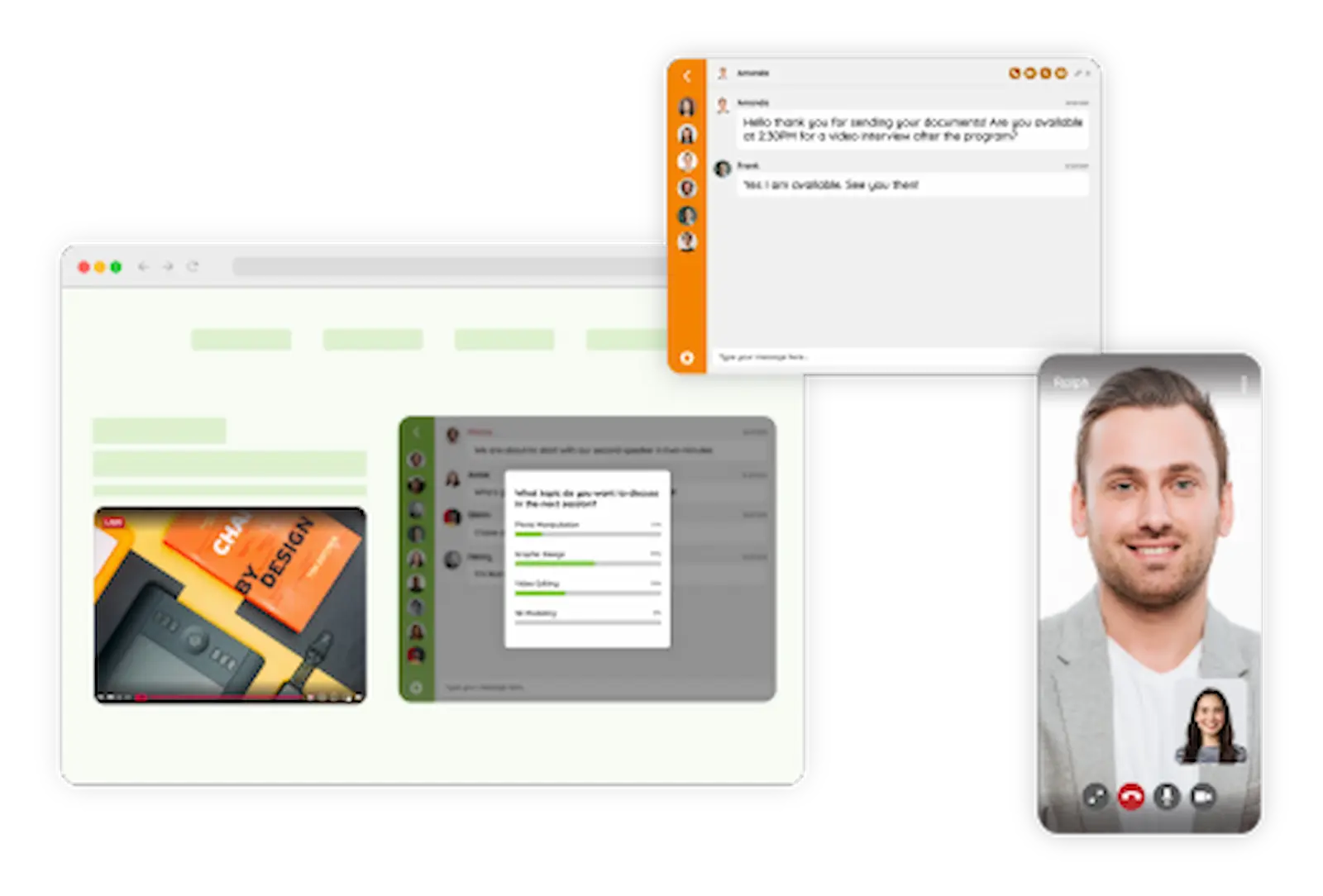 As one of the major web chat plugins available on the market, RumbleTalk Chat is always developing its system for an effective plugin that is both simple and convenient to use. 
If you have used RumbleTalk before, you would have seen its design's straightforward design; from embedding a chat function onto your website or customizing its interface, to engaging with other members and moderating conversations.
And they are releasing new features regularly so that your online communication experience will be smoother than ever before.
RumbleTalk Chat is a chat platform for websites and events
The main goal of RumbleTalk is to provide businesses with an intelligent and beautifully designed group chat platform so they can better connect, engage, and build long-lasting relationships with their customers worldwide.
It has five chat types to choose from:
Social Chat – An open group chat where everyone can join the conversation
Moderated Chat – An open group chat with administrator functionality
Private Chats – A one-on-one chat or video call with a fellow user, or chat host
Experts Chat – A one-on-one chat or video call where only the administrator can initiate a chat with the users
Member's Chat – A closed group chat exclusively for members only (with login)
With thousands of chat rooms created, here are four of the crowd-favorite features their clients rave about.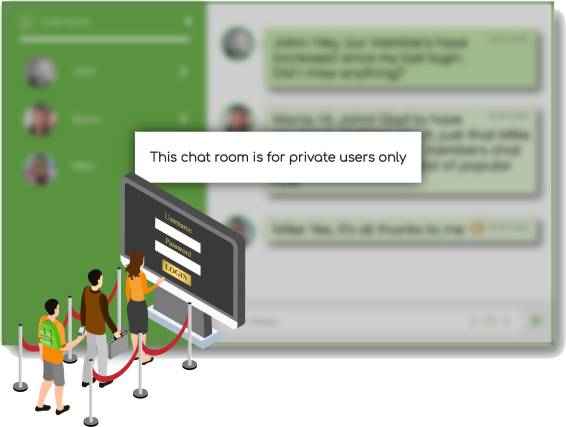 Screening messages before it goes live
A moderated chat is a group chat managed by an administrator.
This admin has access to a slew of powerful moderation functions like screening incoming messages, hosting Q&A sessions with an event speaker, banning problematic users, banning profanity or certain keywords, and exporting the chat transcript.
A moderated chat can be found useful when attending online classes, at large events or conferences, or during live video streaming sessions where you want to manage the conversation better.
Collecting real-time feedback with polls
Create polls in your chat room anytime you need to. It's the perfect way to let your audience weigh in on the topic by getting their opinion.
With this, you create a more inclusive environment where everyone can be involved and feel valued.
You can create as many polls as you want, but RumbleTalk recommends sending them every 15 minutes to keep your audience engaged.
Aside from that, you can also use polls to collect real-time feedback on your online event, which you can then use to develop better campaign strategies and new events.
Slow down the chat
Slowing down the chat means limiting the number of messages a chatter can send in a set period of time.
This helps manage the influx of messages coming into the group chat, especially if hundreds or thousands of users are online.
Creating multiple chat rooms
Technology allows companies to reach out and connect with consumers in new ways.
Think about investing your money in an online venue rather than setting up a physical shop at a convention.
With instant live chat features such as RumbleTalk, visitors can communicate with exhibitors or ask any other questions they may have without traveling from place to place.
Companies no longer have the costly commitment of setting up booths – all you need is an internet connection!
A powerful chat platform for your website or online events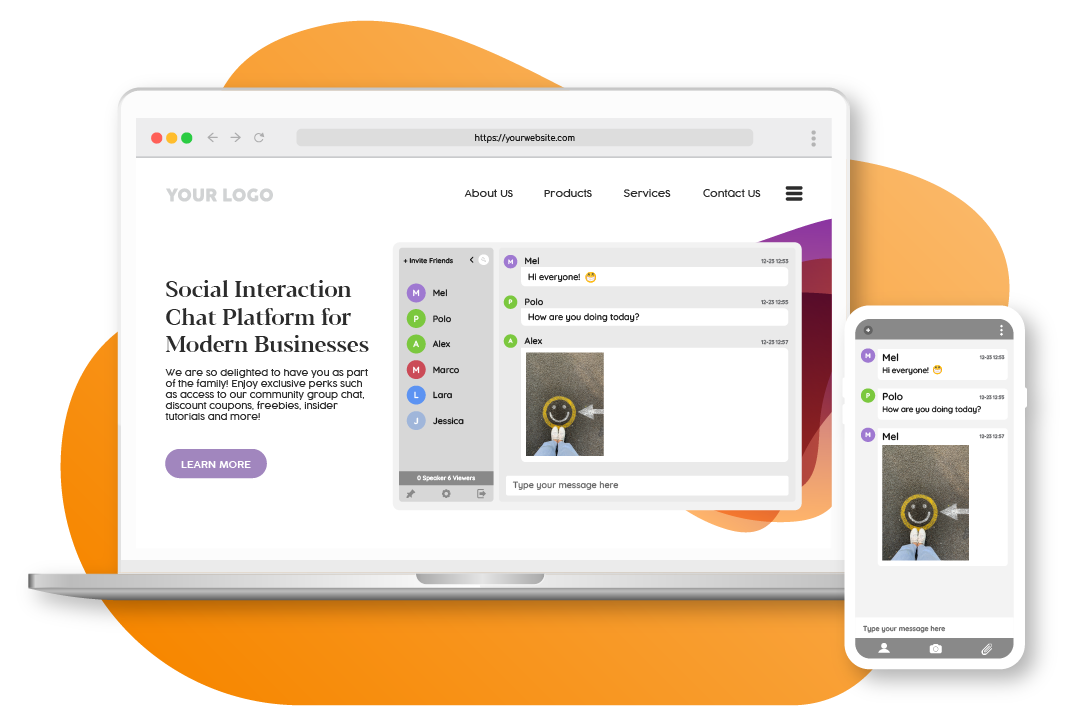 Over 755,000 online conversations have been made so far on RumbleTalk.
It's had more success than anyone could've ever predicted, with its ability to seamlessly integrate across various platforms and be easily customized for different types of occasions (online meetings, classrooms, job fairs, or any other form of a remote conversation).
This is why we believe this would make a great investment for someone who wants to communicate quickly and efficiently. 
Have any thoughts on this? Let us know down below in the comments or carry the discussion over to our Twitter or Facebook.
Editors' Recommendations: