A complete guide to choosing the best earbuds for your next workout
Take the time to go over this guide before deciding so you can find the earbuds that are perfect for you.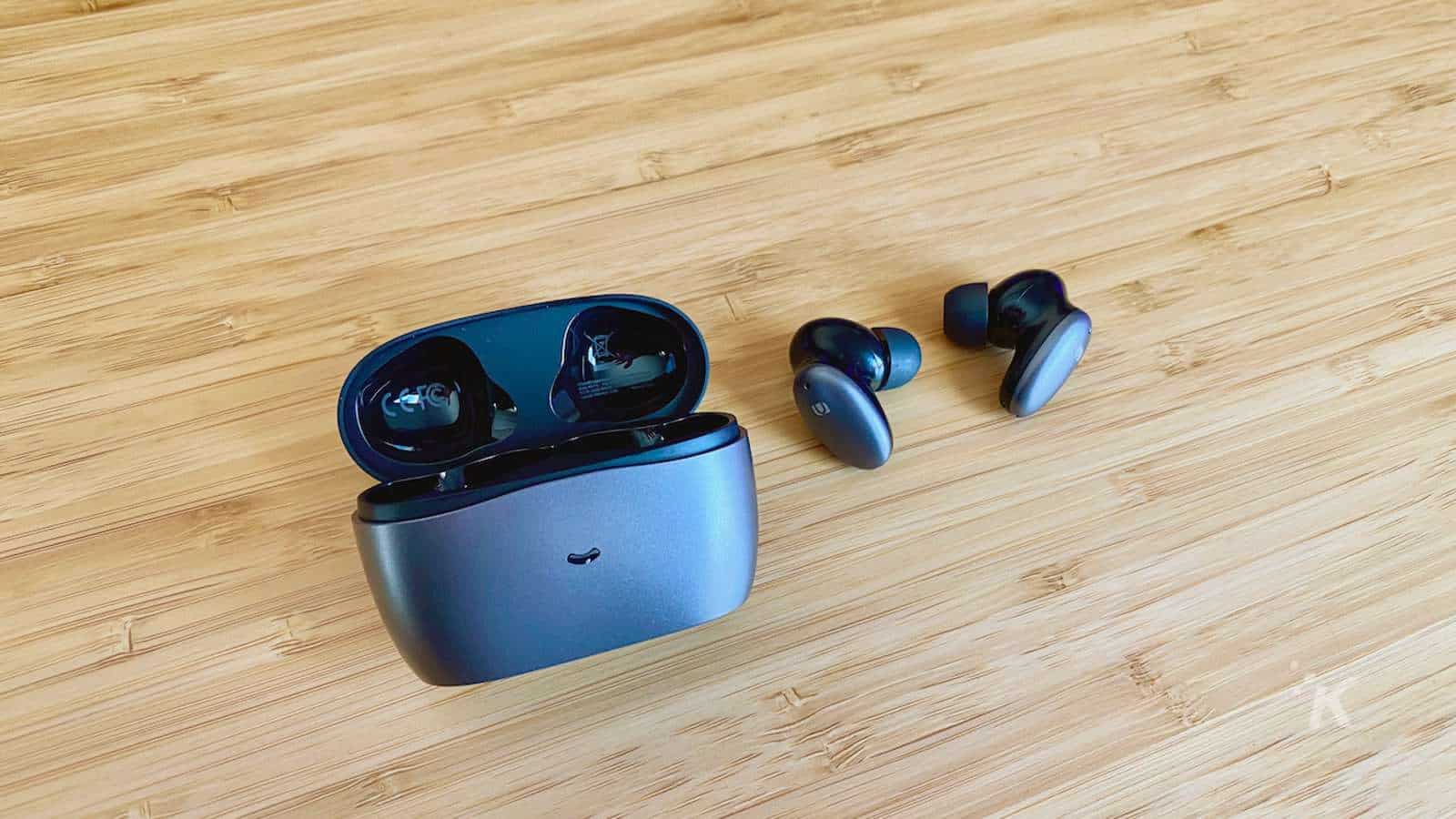 Why do people work out? Most people would say because they want to be healthy or look good. People go to the gym to have fun, especially when you're sweating it out with your friends.
If this is true, then there are few things more annoying than having that fun-filled workout ruined by uncomfortable earbuds. It is why this article will focus on what you need to consider when buying the best earbuds for working out.
What are Earbuds?
The portable music systems, such as mobile music and players, tablets, and smartphones used, are increasing remarkably in the market, which, in turn, is currently pushing the earphone market.
READ MORE: Anker's new Sport X10 earbuds are built to stay in your ears
Earbuds are different from regular headphones. While regular headphones can be large and often uncomfortable to wear, earbuds are small because they fit directly into your ear canal.
These accessories are helpful, especially for people who like listening to music and don't want to make their lives difficult by using different devices.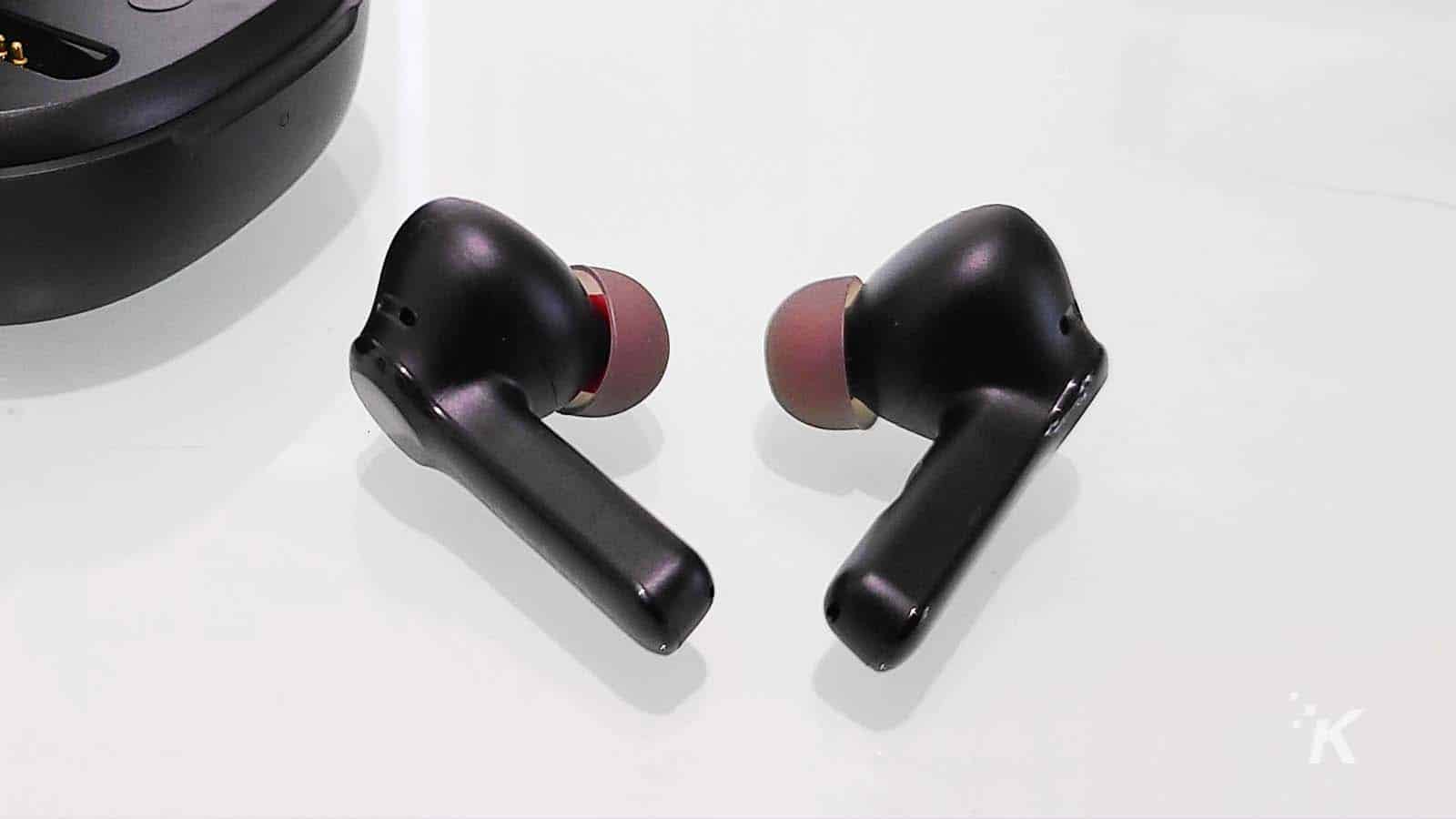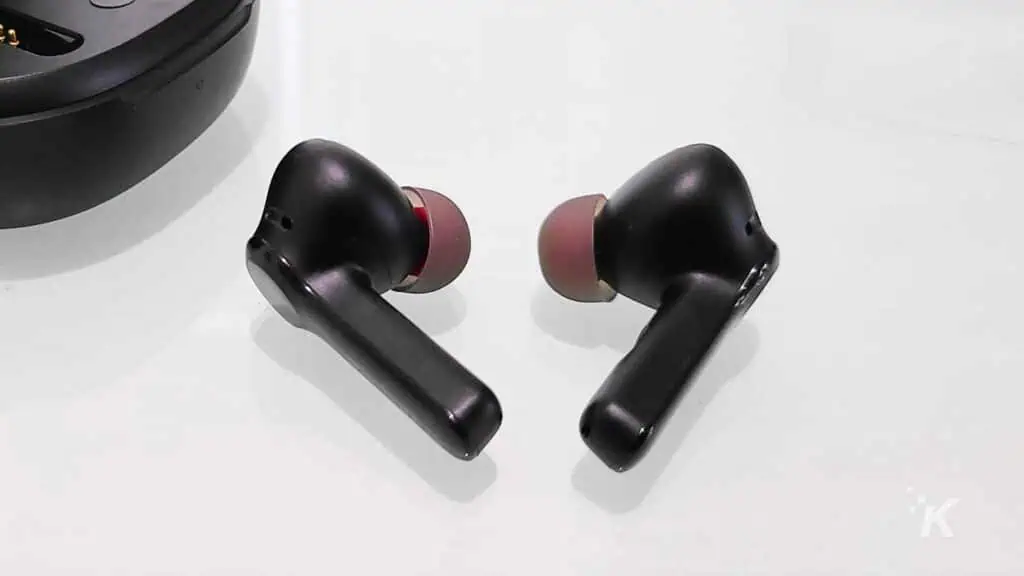 Different Types of Earbuds
Below is a list of the most popular types of earbuds:
Noise-Isolating Earbud Headphones: As the name suggests, noise-isolating earbuds are specifically designed to reduce sound interference and provide better listening experiences.
They work by fitting snugly into your ear canal and providing a tighter seal than other earbud headphones. This way, they can block out more external noise.
In-Ear Monitor (IEM) Earbuds: IEM earbuds are particular earbuds designed for live stage performances. They have a driver and a customized sound range that provides excellent music quality.
Ear Canal Earphones: Ear canal earphones or earbuds are the minor types of headphones available in the market nowadays. This type lets you listen to your favorite tunes, audiobooks, and podcasts without anyone knowing you're wearing headphones.
Wireless Earbuds: Wireless earbuds are the latest type of earphones in the market. They work by connecting to your devices via Bluetooth or NFC. These earbuds are perfect for people who hate tangled cords.
Factors to Consider When Buying Earbuds for Working Out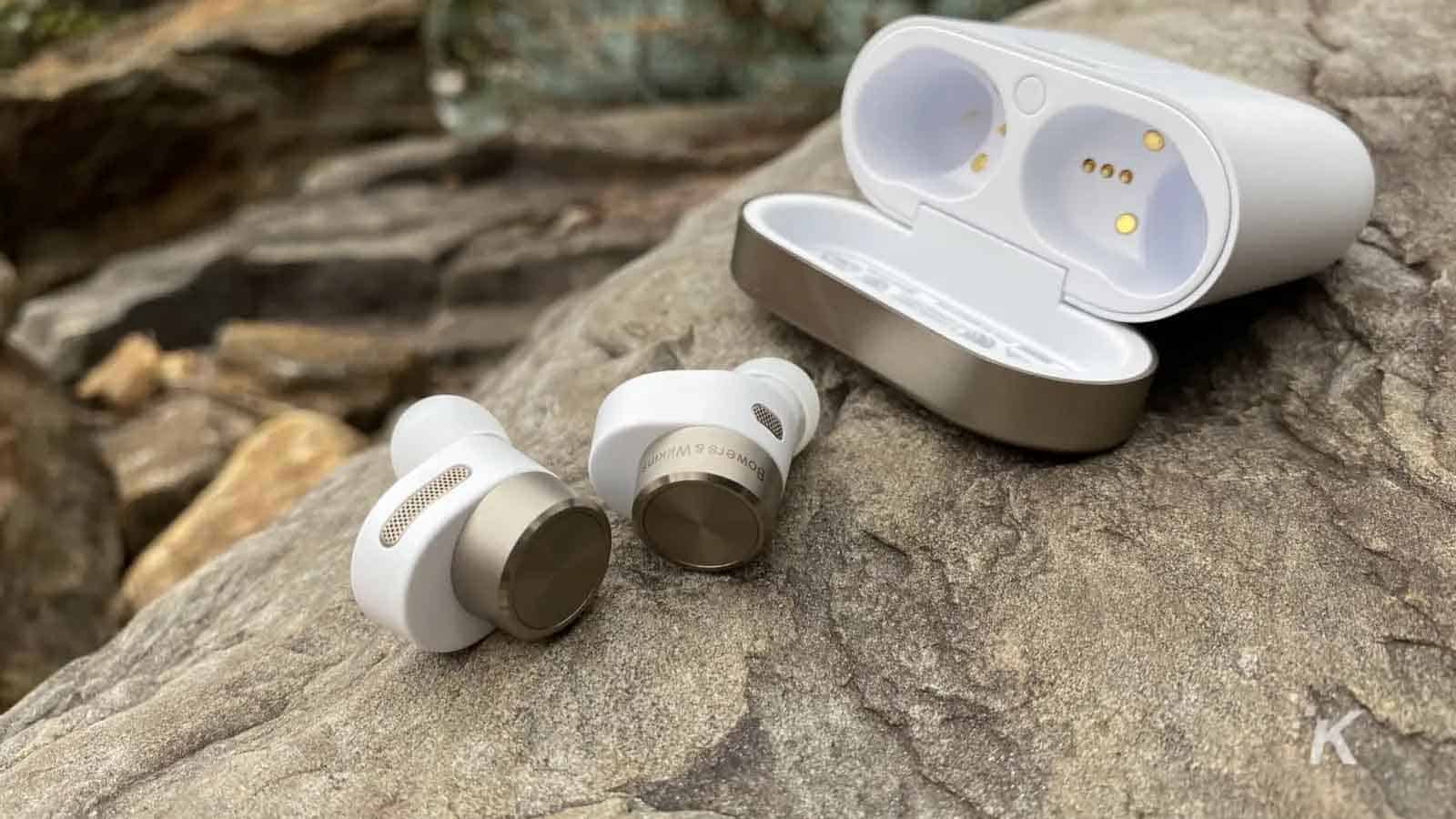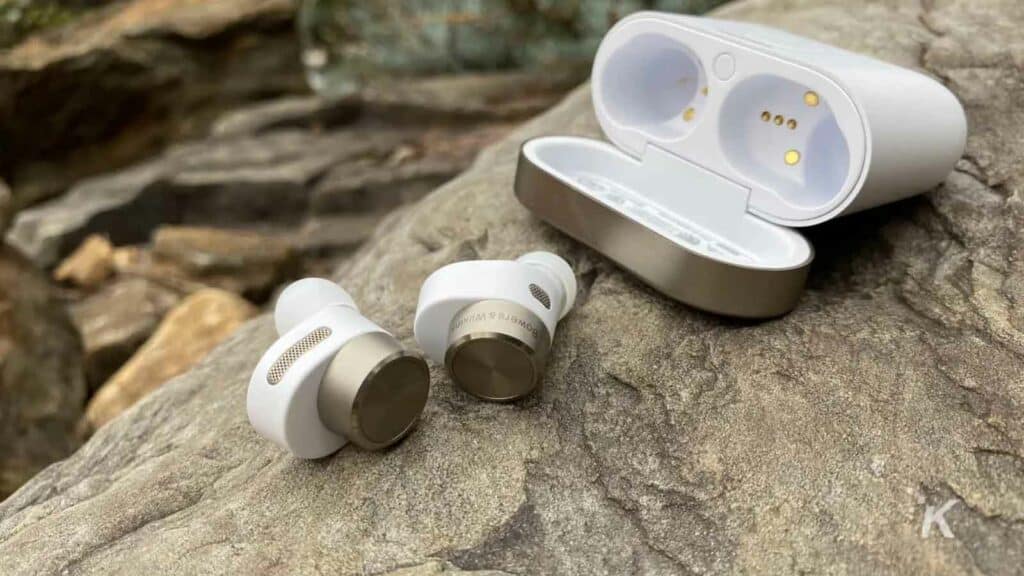 READ MORE: Ultimate Ears' new UE Drops are custom-fit IEM wireless earbuds
After knowing the different types of earbuds, it's time to focus on the factors of the best earbuds for working out when buying them:
Fit
The most important factor to consider when buying earbuds is whether they will fit or not. The earbuds you choose should be comfortable enough to wear for an extended period without feeling irritated.
Resistance to Water and Sweat
Whether you take your earbuds with you while jogging or riding a bike under the scorching heat, they need to be resistant to water and sweat so that they don't short-circuit.
Sound Quality
No one wants to buy earbuds that produce poor sound quality. It's essential to find the best earbuds for working out that provide excellent sound reproduction to enjoy your music or podcasts uninterruptedly.
Cable Length
Another one you need to consider is its cable length. It varies from one earbud to another. People who prefer a short cable length will have to consider buying wireless earbuds or those with a shorter cord, but those who don't mind longer cords won't have any problem as most earbuds come with an averagely long cable.
Price
The price of the earbuds is also an essential factor to consider. You don't want to spend too much on a pair of earbuds that you're only going to use for working out. However, it's important to remember that you get what you pay for, so it's best to find earbuds that offer good value for your money.
Extras
Some earbuds come with extra features, such as a built-in microphone for hands-free calling, noise cancellation, and volume controls. If these features are essential to you, make sure to check for them before buying a pair of earbuds.
How to Buy the Best Earbuds?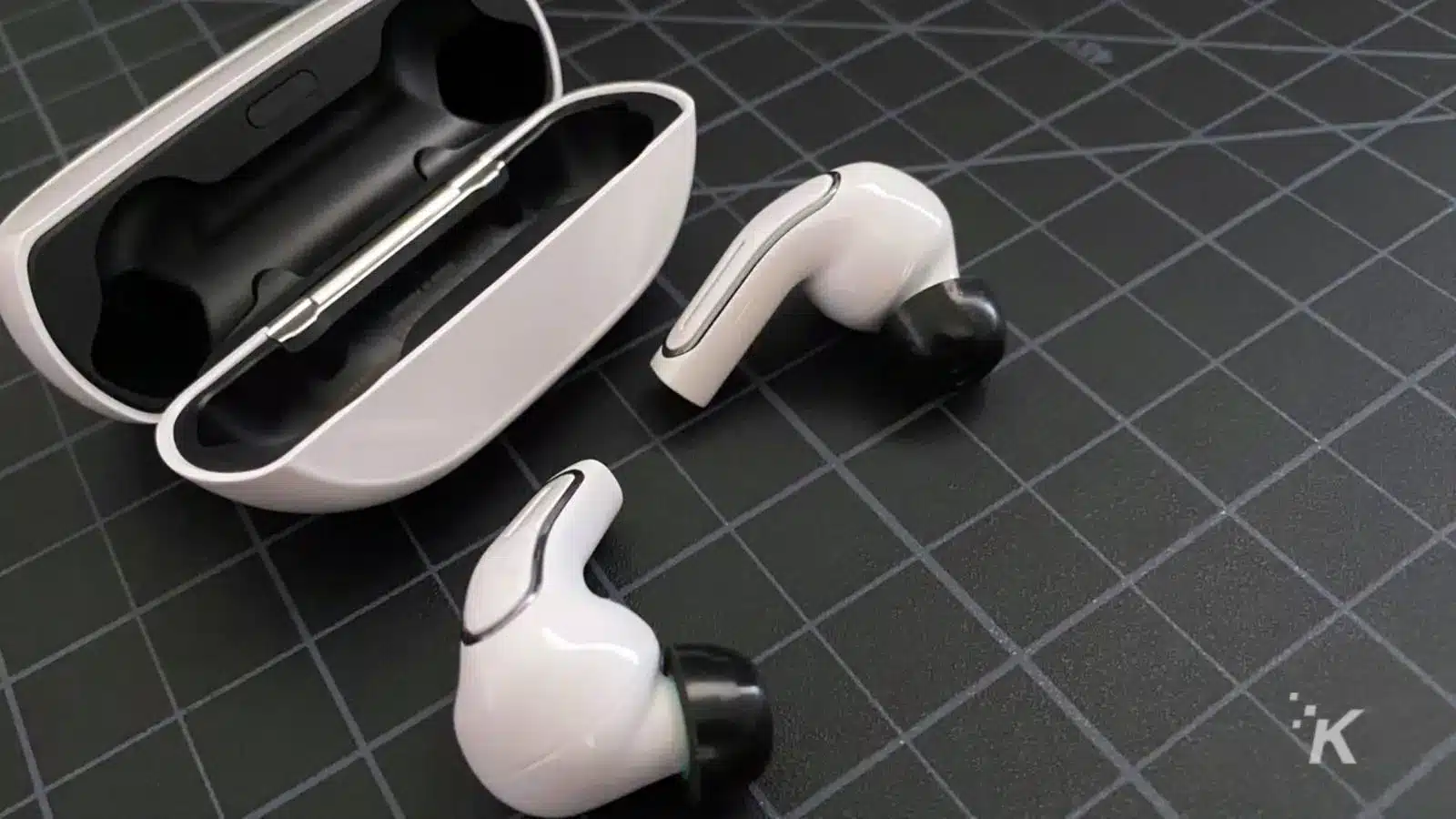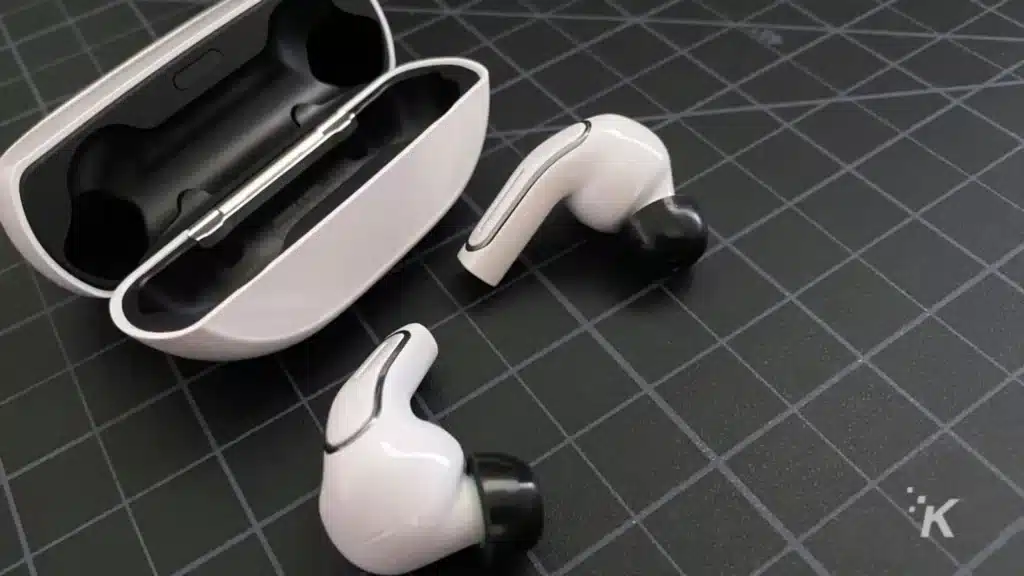 Now that you know the factors for buying earbuds, it's time to make your purchase. Here are some essential tips to help you find the best model:
Carefully Read Customer Reviews
One of the best ways to ensure that you're buying a high-quality product is by checking customer reviews and ratings on retail sites such as Amazon and Head-Fi. It will give you an idea of what to expect from the product and any common problems. Positive customer testimonials increase brand value and image in the market.
Try Them Out Before Buying
Before purchasing them try out the earbuds. This way, you can be sure that they fit well and are comfortable to wear. You can usually find earbuds in local electronic stores so you can test them out before buying.
Compare Prices
Before making a purchase, compare the prices of different models. It will help you find the best deal without compromising on quality.
Ask Around
If you know someone who has a pair of earbuds that they love, don't be shy to ask them for advice on where to buy them and what to look for. Chances are, they'll be more than happy to help.
Benefits of Earbuds
There are many benefits of using earbuds for working out, such as:
They provide excellent sound quality to enjoy your music or podcasts without any interruptions.
They fit comfortably in your ears, making them ideal for people who hate having wires hanging down from their headphones.
They're lightweight and easy to carry around, so you can take them with you wherever you go.
They come in various styles and colours, so you can choose the one that best suits your personality.
They're affordable, so you don't have to break the bank to buy a pair.
They come with different options depending on your preferences.
They're versatile, so you can also use them for other things such as watching TV or listening to an audiobook when working out.
You can easily store them inside a bag because they take up little space.
They provide noise isolation, which means you'll still be able to hear your music or podcast even if you're in a noisy environment.
They have a long battery life, so you don't have to worry about them dying on you during your workout.
Now that you know all the benefits of using earbuds for working out, it's time to invest in a pair of your own. Take the time to go over this guide before deciding so you can find the earbuds that are perfect for you.
Have any thoughts on this? Let us know down below in the comments or carry the discussion over to our Twitter or Facebook.
Editors' Recommendations: