A quick guide to 3 powerful video upscalers
Want to upscale your low-resolution video but couldn't find the right video upscaler? Read this article to learn about several top-ranked video programs.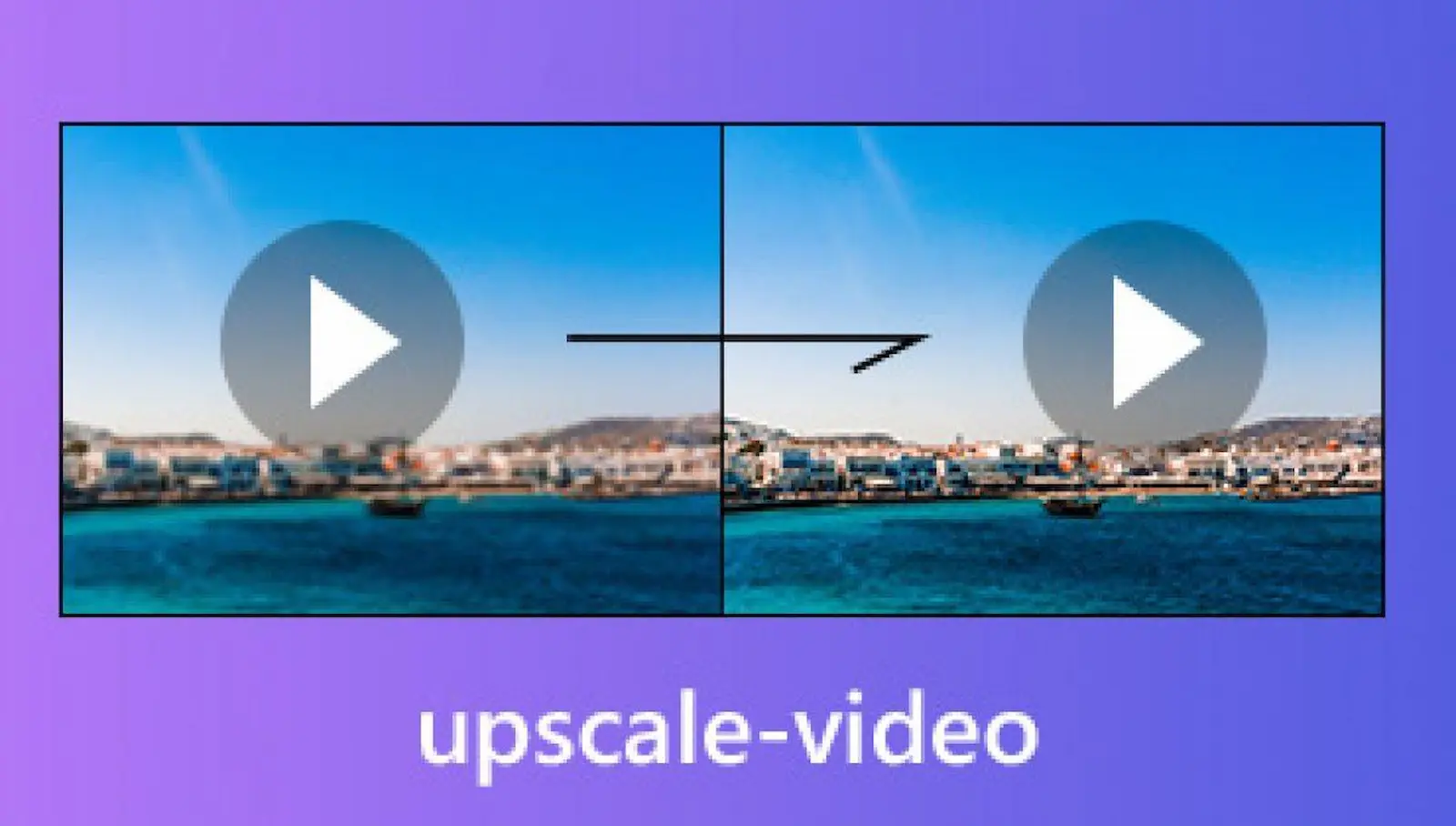 We all have low-resolution or poor-quality videos on our computers that we would like to upscale.
Luckily, the internet is full of video upscaling programs that allow users to enhance any video effortlessly. But not all of these tools are worth your time and effort. 
To save your time, we will introduce you to the three most powerful software along with their key features and pros and cons. Read and let us know which program meets your requirements.
This tool is relatively new in the market but it has already become the industry standard for improving video quality.
Unlike its competitors, the program offers a one-click procedure to upscale video. Its success is attributed to the three advanced AI models it offers to users. These include:
General Denoise Model: Apply this model for upscaling videos related to real scenes such as buildings, animals, and landscapes.
Animation Model: A perfect companion for upscaling animated videos with professional results.
Face Model: Want to upscale videos involving humans or make portrait videos less blurry? This model won't let you down.
In addition, it supports all popular video formats as well as lets you preview the upscaled video in real-time. But what's most impressive is its sleek interface. Without any prior knowledge, you can get started with HitPaw Video Enhancer.
Once you get its premium version, the company promises automatic upgradation to make sure users get the perfect AI upscaling video.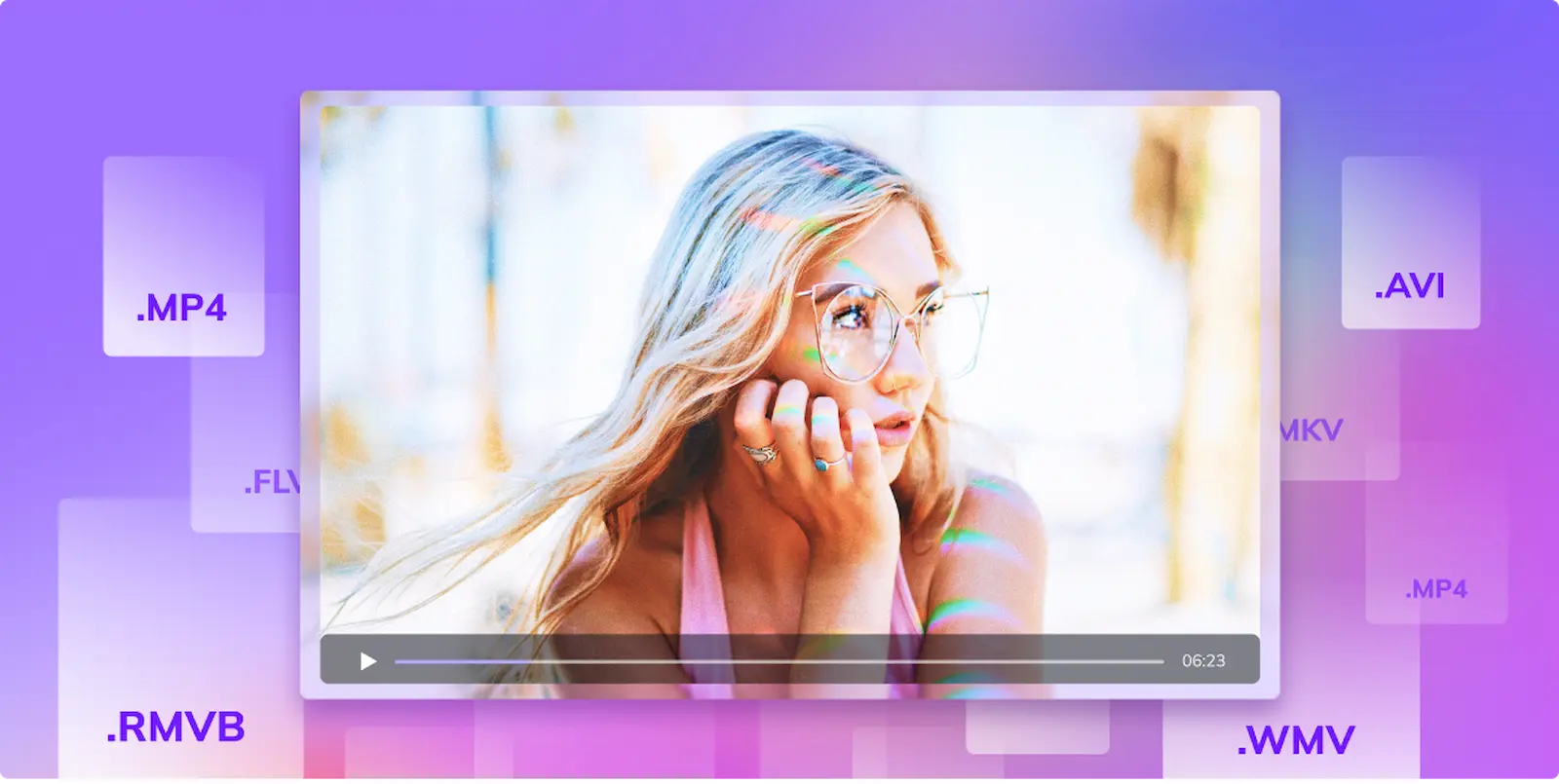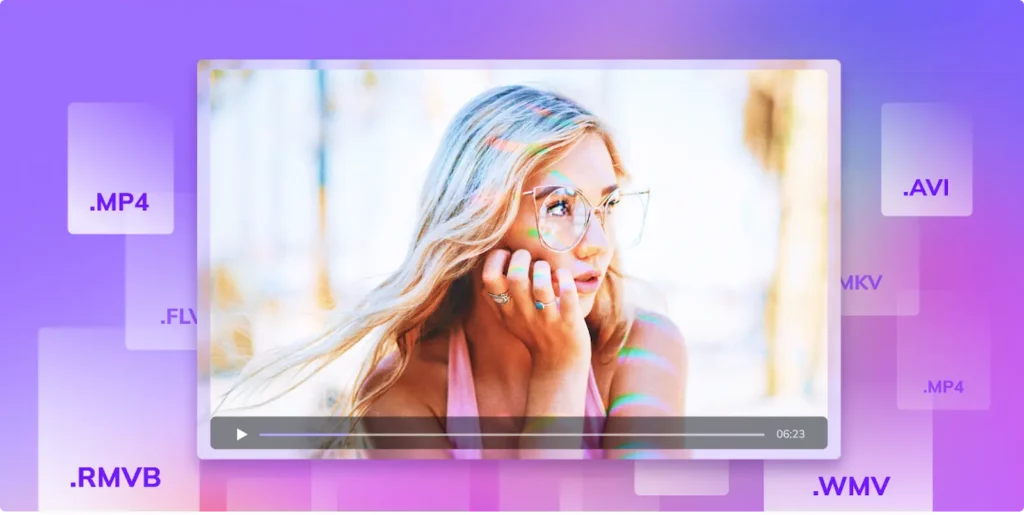 Key Features
The app uses advanced AI tech to upscale your videos.
Supports all popular video formats
Compatible high resolutions including 8k, 4k, and 1080p.
Its interface lets you choose between the three unique AI models to upscale different videos with great precision.
Users can upscale multiple videos in one go.
It lets you preview the results in real-time.
Works on both Mac and Windows.
Check out the instructions below to upscale your videos in a jiffy:
Step 1. Install and launch HitPaw Video Enhancer on your PC.
Step 2. Click on "Choose File" and import the video you want to upscale.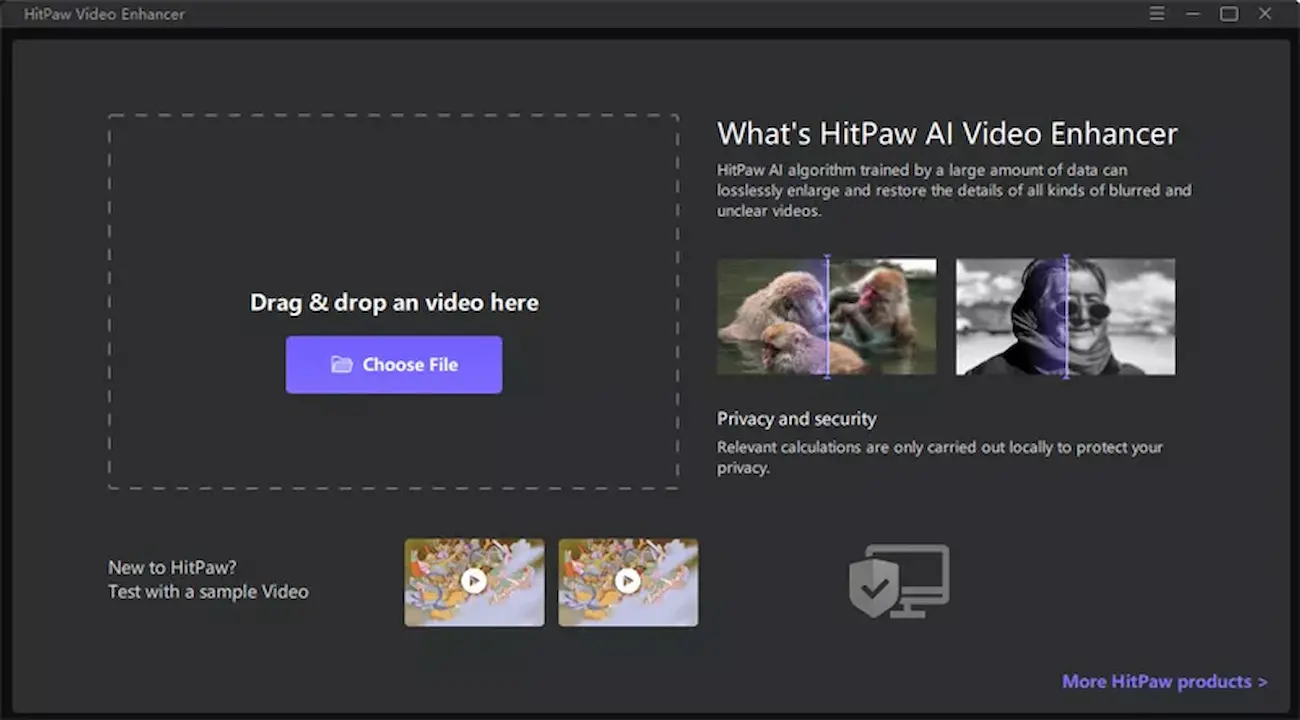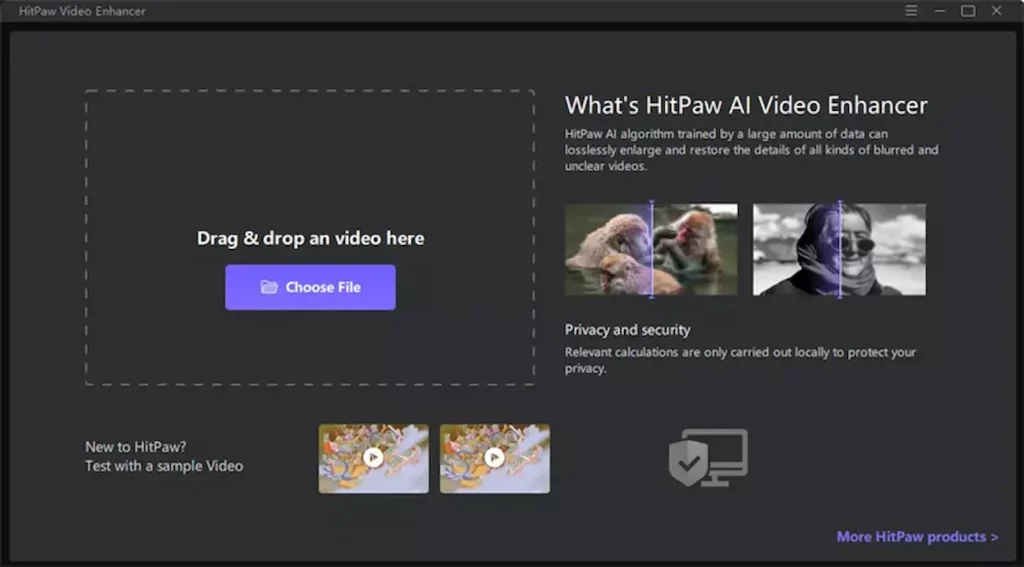 Step 3. Now, choose a relevant AI model from the right tab. Then, set Resolution and Output Format as needed.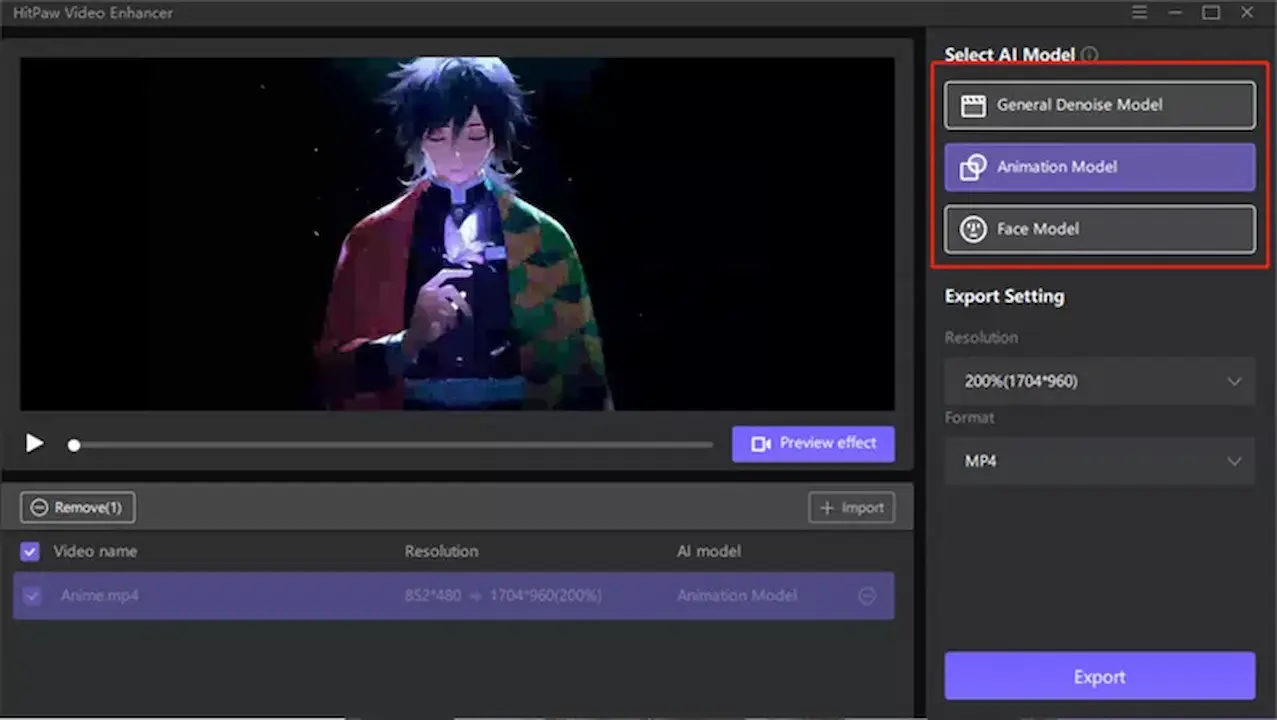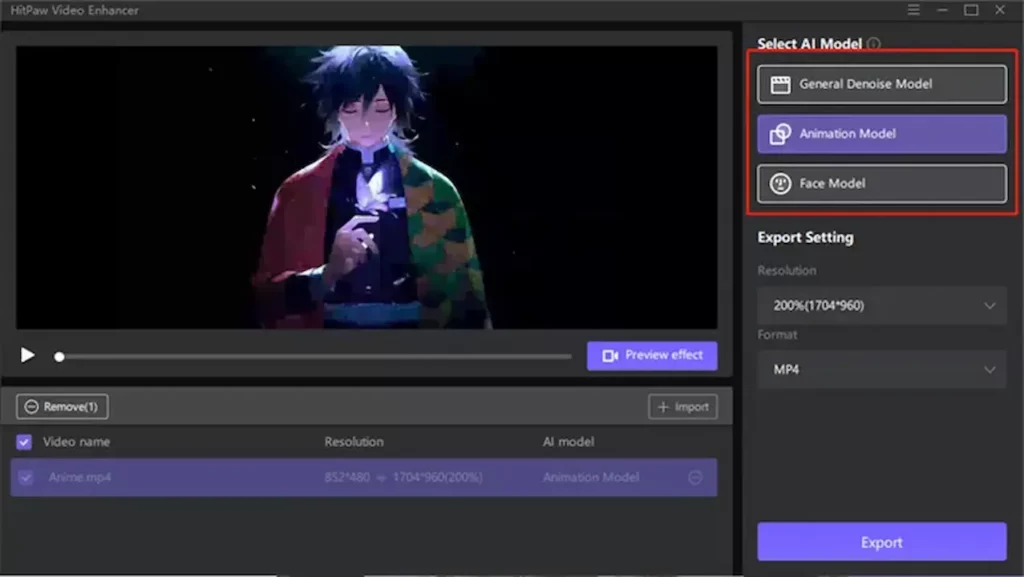 Step 4. Simply hit on Preview Effect and wait until the program completes the enhancing process.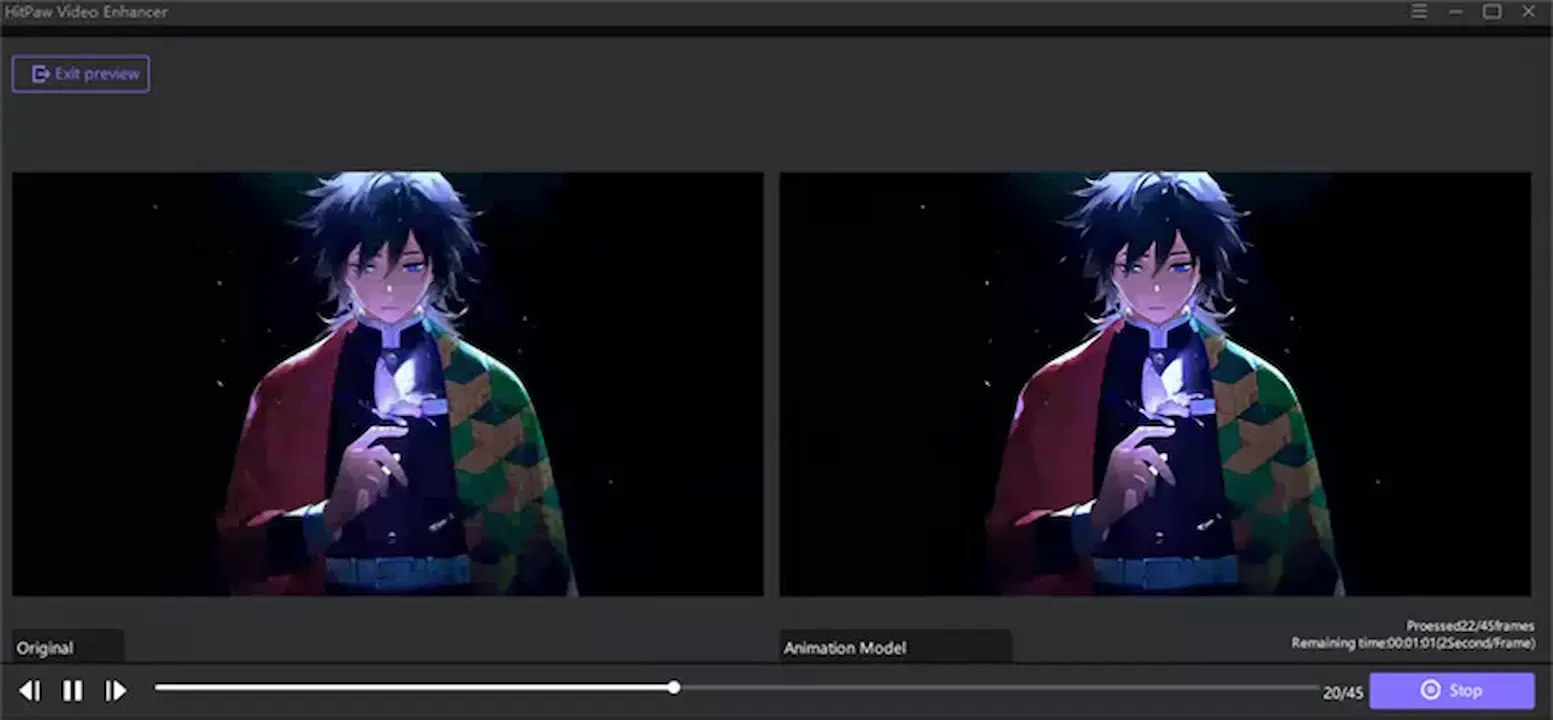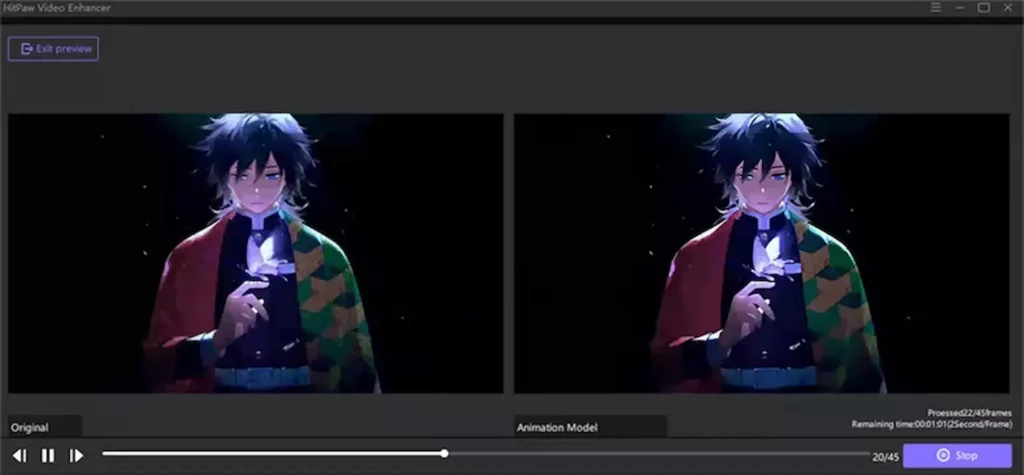 Step 5. If you're satisfied with the quality, click Export to save it.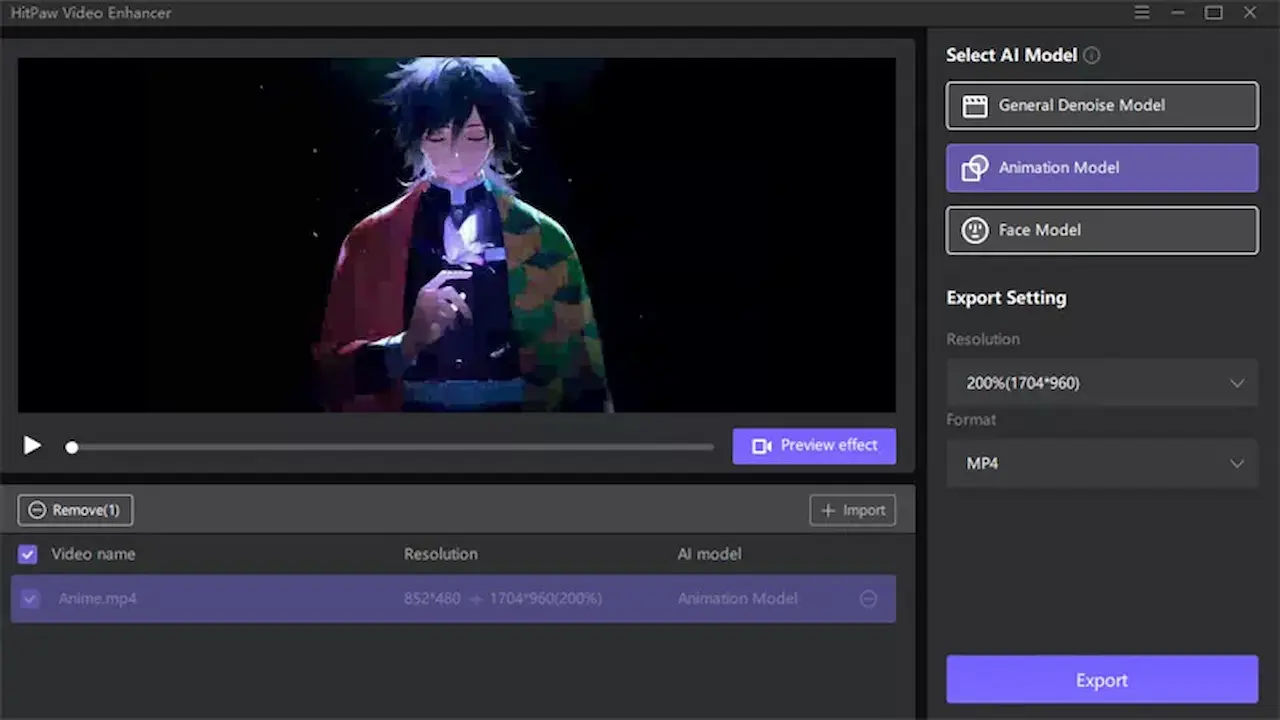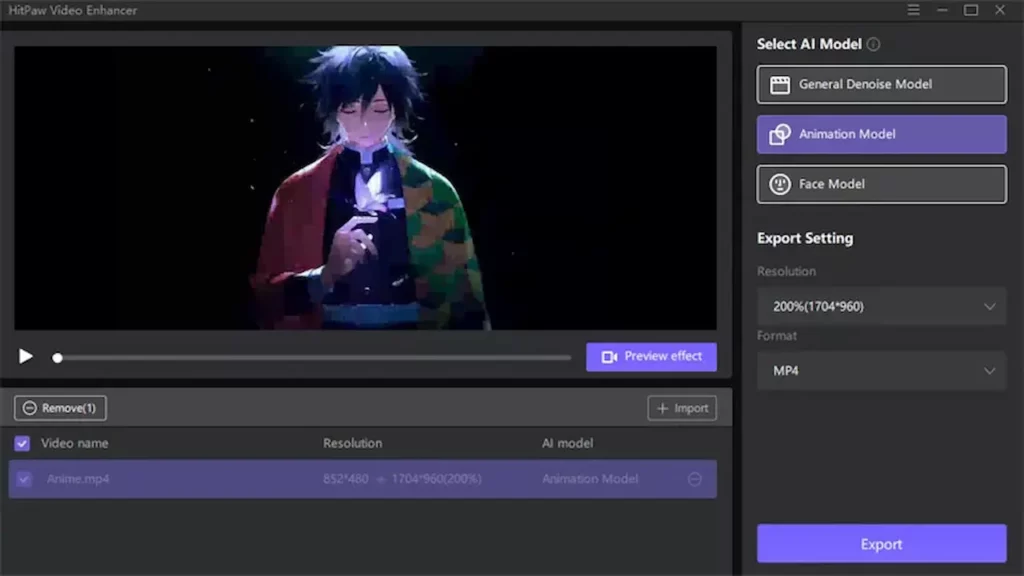 Part 2. Adobe Premiere Pro
If you have not been living under the stone for the last few years, you have already heard of Adobe Premiere Pro.
It is a powerful video upscale software to improve the quality of video with ease. The program has gained a reputation for its non-linear interface and advanced editing capabilities.
Users get complete flexibility to showcase their creativity when upscaling a video, thanks to tons of editing options. But its biggest downside is the deep learning curve. Expect plenty of time to learn even its basic functions.
Pros
Comprehensive software to upscale a video.
Lets you apply tons of editing functions to improve your clip.
You can add any sort of filters, transitions, and effects.
Cons
Very difficult to use.
A monthly subscription plan is quite costly.
Many editing techniques require additional programs like Adobe After Effects.
Steps to upscale video with Adobe Premiere Pro
Adobe Premiere provides multiple methods to upscale a video. To make sure everything goes smoothly, follow the steps below carefully to get the job done.
Step 1. Launch the program on your PC and go to File > New > Sequence. From the available options, select the preset that matches the desired export resolution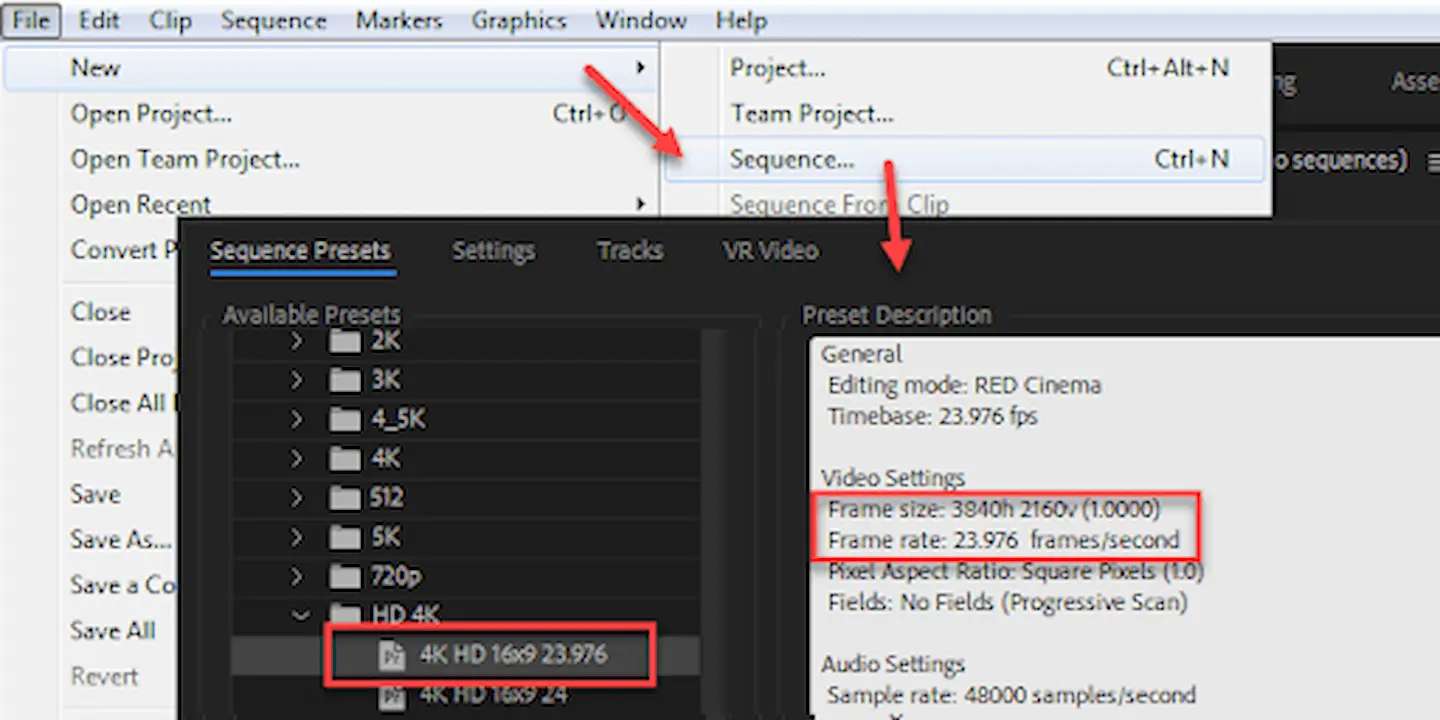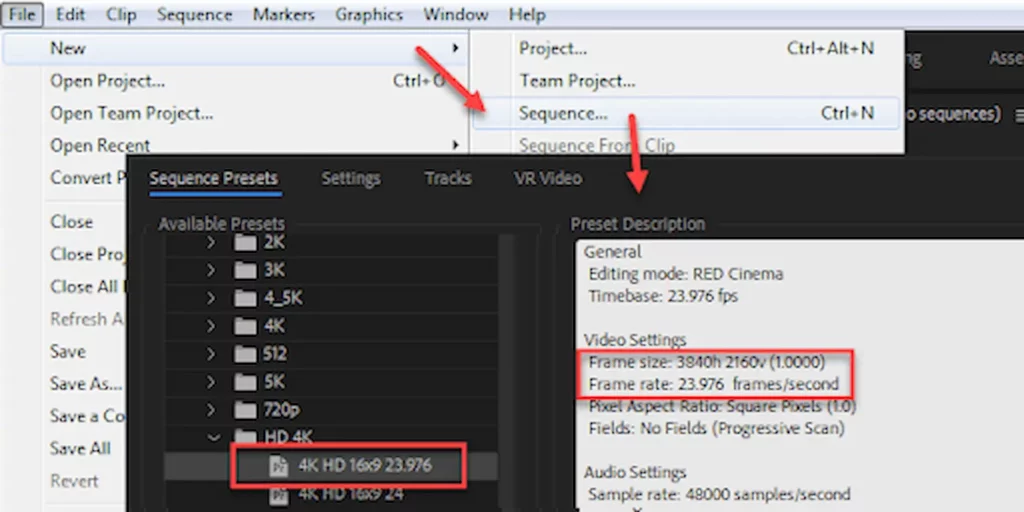 Step 2. After that, you need to set to frame size as the Default Media Scaling. For that, navigate to Edit > Preferences > Media, and tick Set to frame size.


Step 3. Now, import the video into the program. Drag and drop the clip into the timeline. The program will automatically adjust the clip to set the frame rate.
Step 4. If you want, zoom in on the video to check if there is excessive noise. Simply apply unsharp mask to get rid of blurriness or noise.
Step 5. Finally, head to Sequence to render the edited video and then, export it in any format to your PC.
Part 3. AVCLabs
AVCLabs is another remarkable AI video upscaling program that uses a neural network from SD to HD, 4K, and even up to 8K.
The reasons for its widespread popularity relate to super-resolution upscaling and multi-frame enhancement.
In addition, this tool gives a complete set of tools to turn low-resolution clips and old videos into stunningly fresh quality.
Pros
Responsive speed while upscaling a video.
Its interface is full of useful editing features.
It has excellent stabilization tools.
Cons
Not an ideal choice for beginners.
Price is on the higher end.
Often show glitches when processing a large file.
Steps to upscale video with AVCLabs
Check out the instructions below to upscale videos using this amazing program:
Step 1. Install and run AVCLabs Video Enhancer on your PC. Drag and drop your videos on its interface.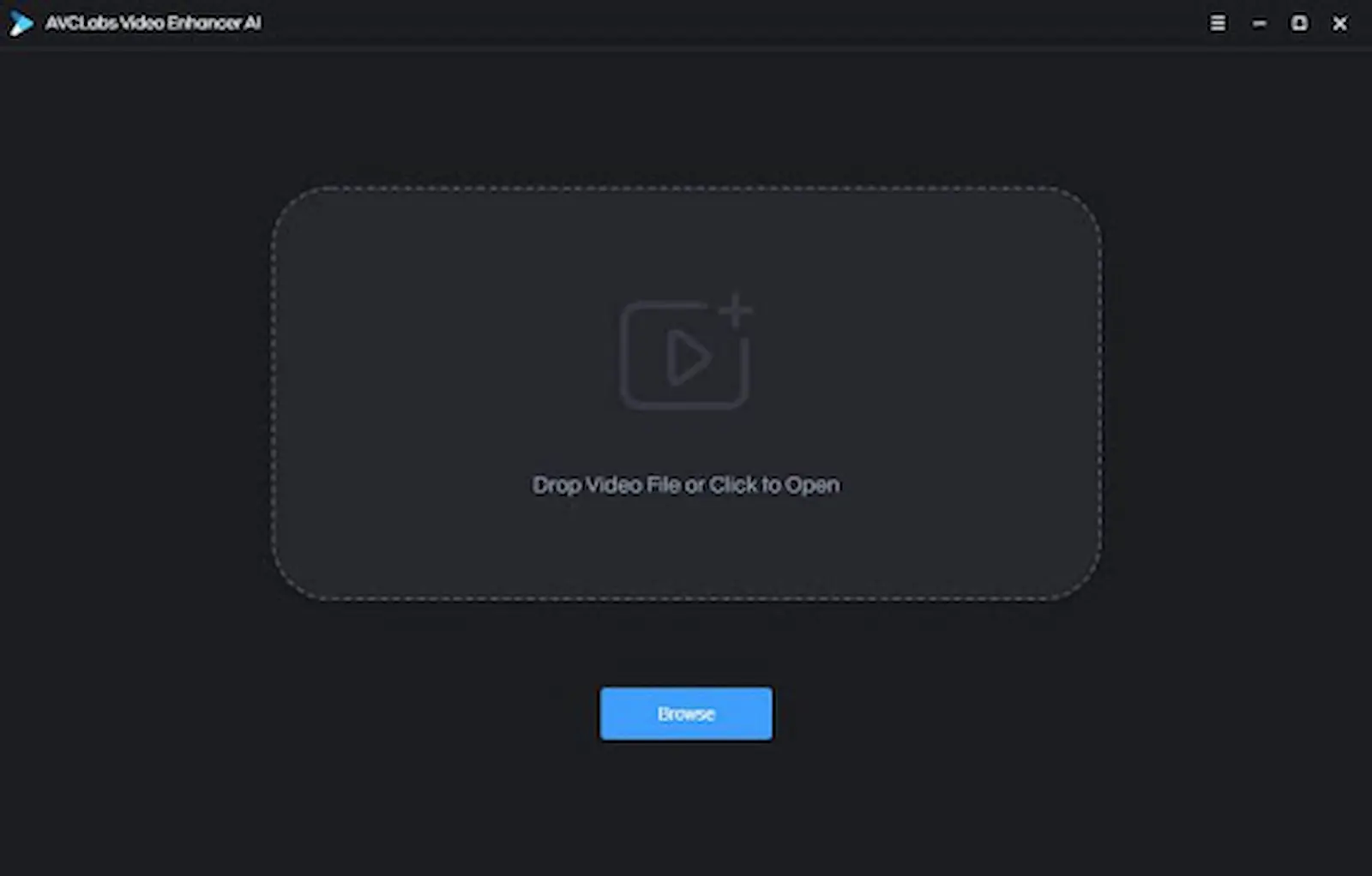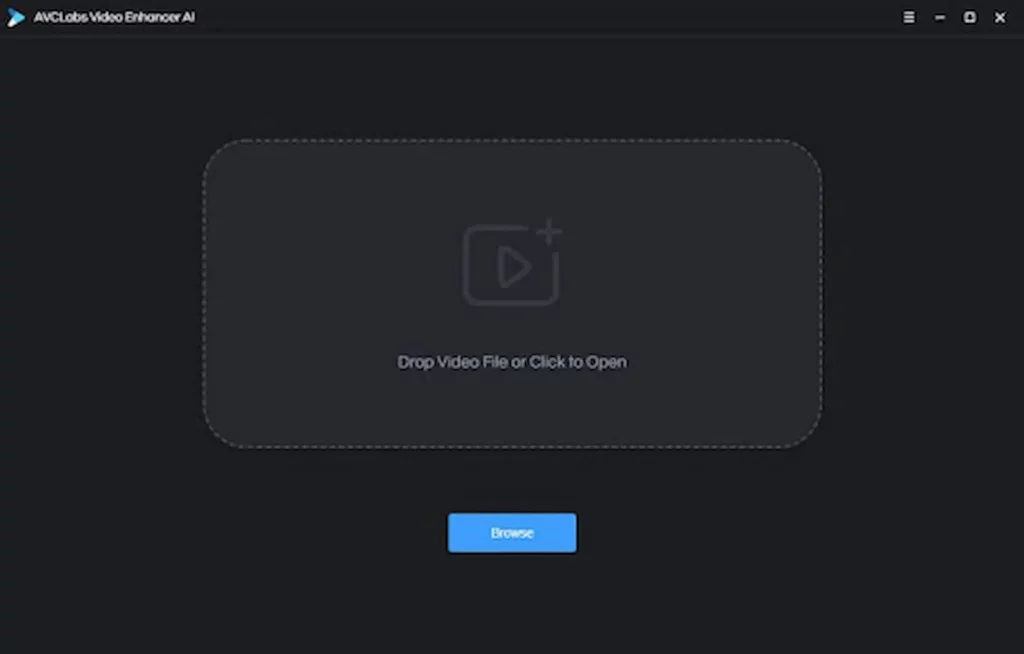 Step 2. After that, hit the "Browse" button to open a file pop-up window and select your video file.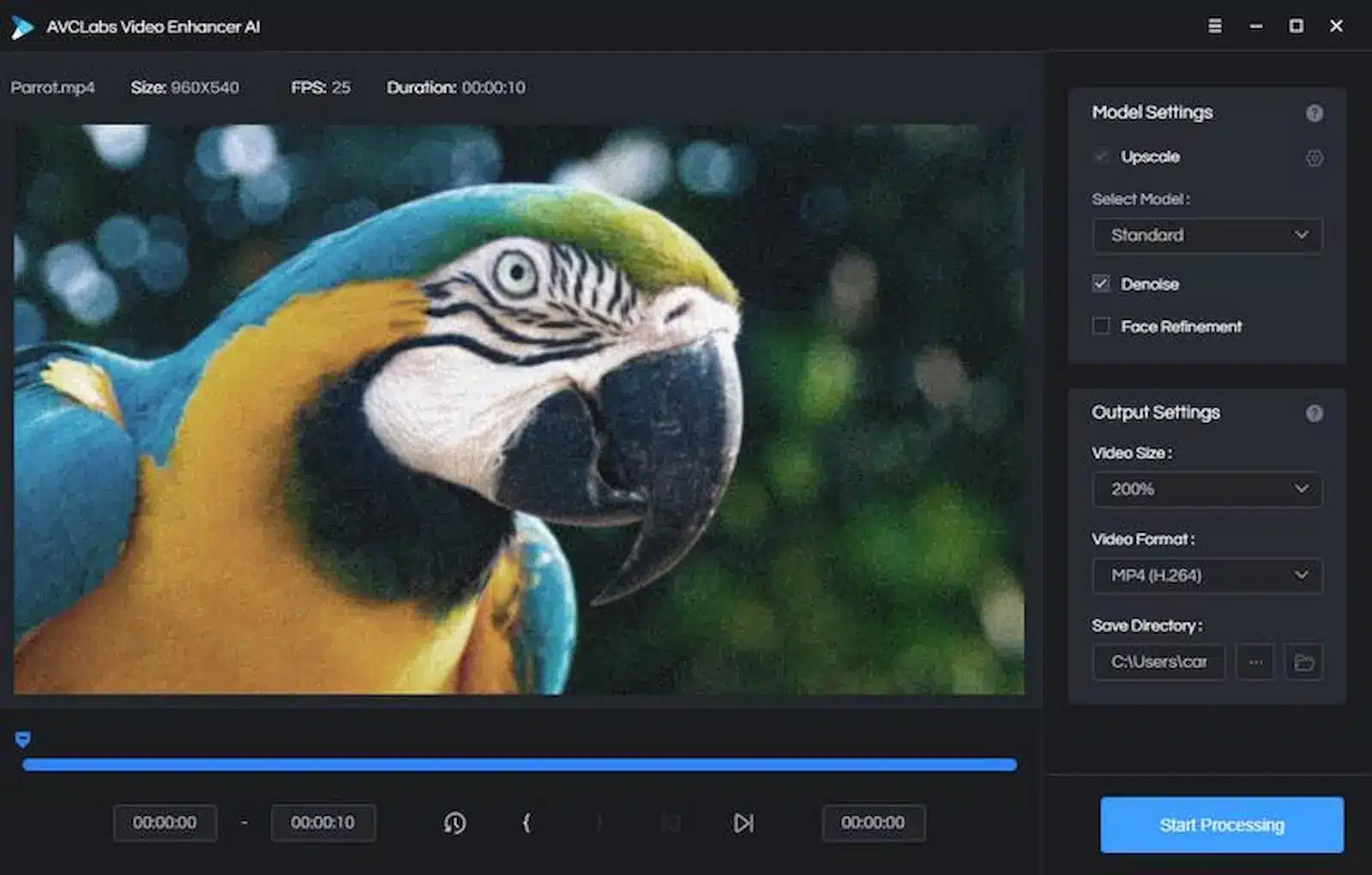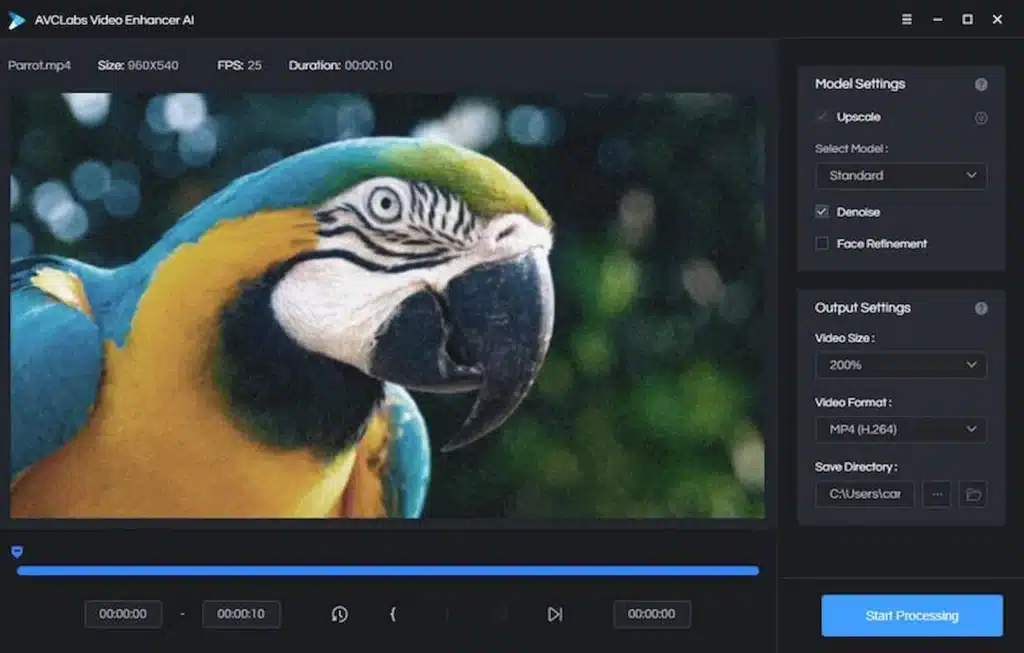 Step 3. Now, choose an AI model from the upper-right panel. Select the output format of the exporting video.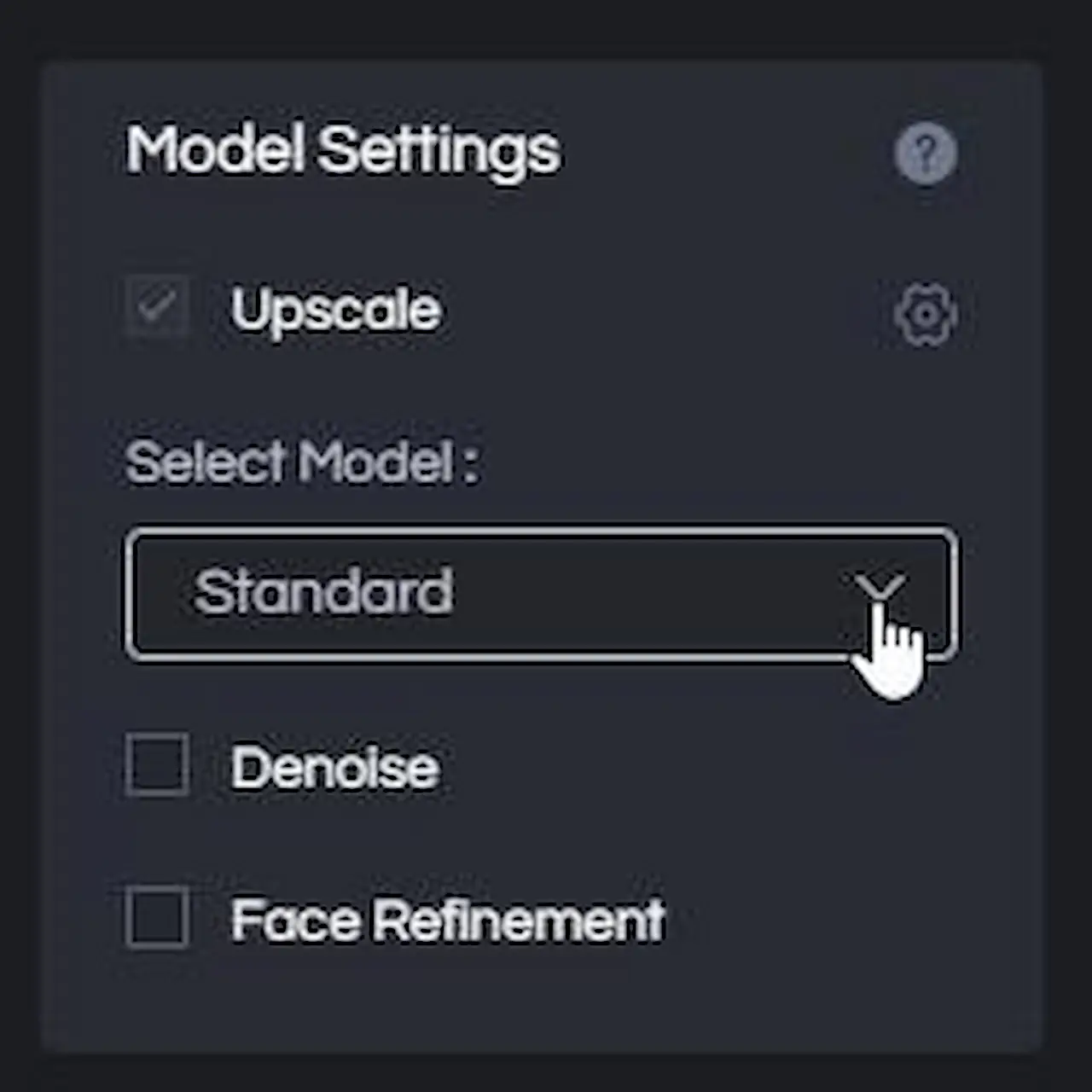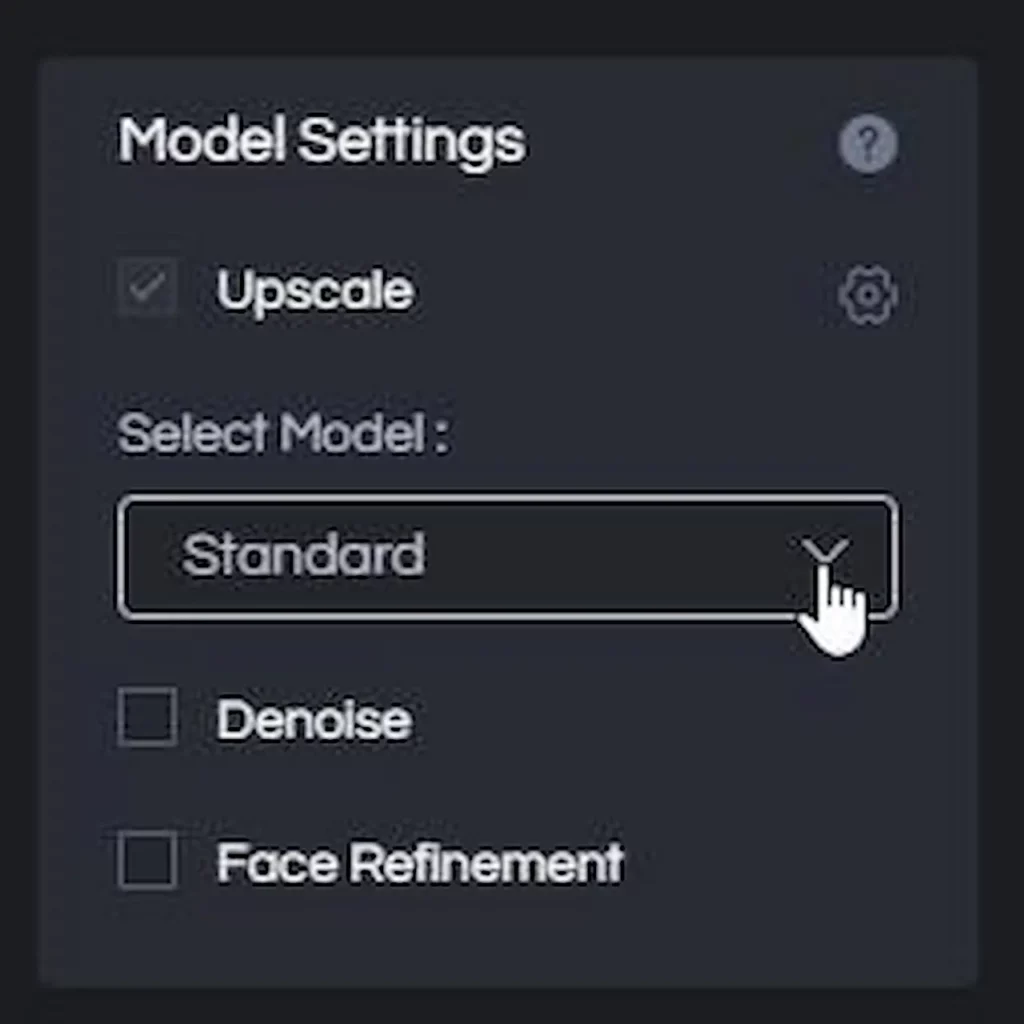 Step 4. Finally, click the "Start Processing" button to begin the process. Wait until the program renders your video. View the upscaled video in the output folder.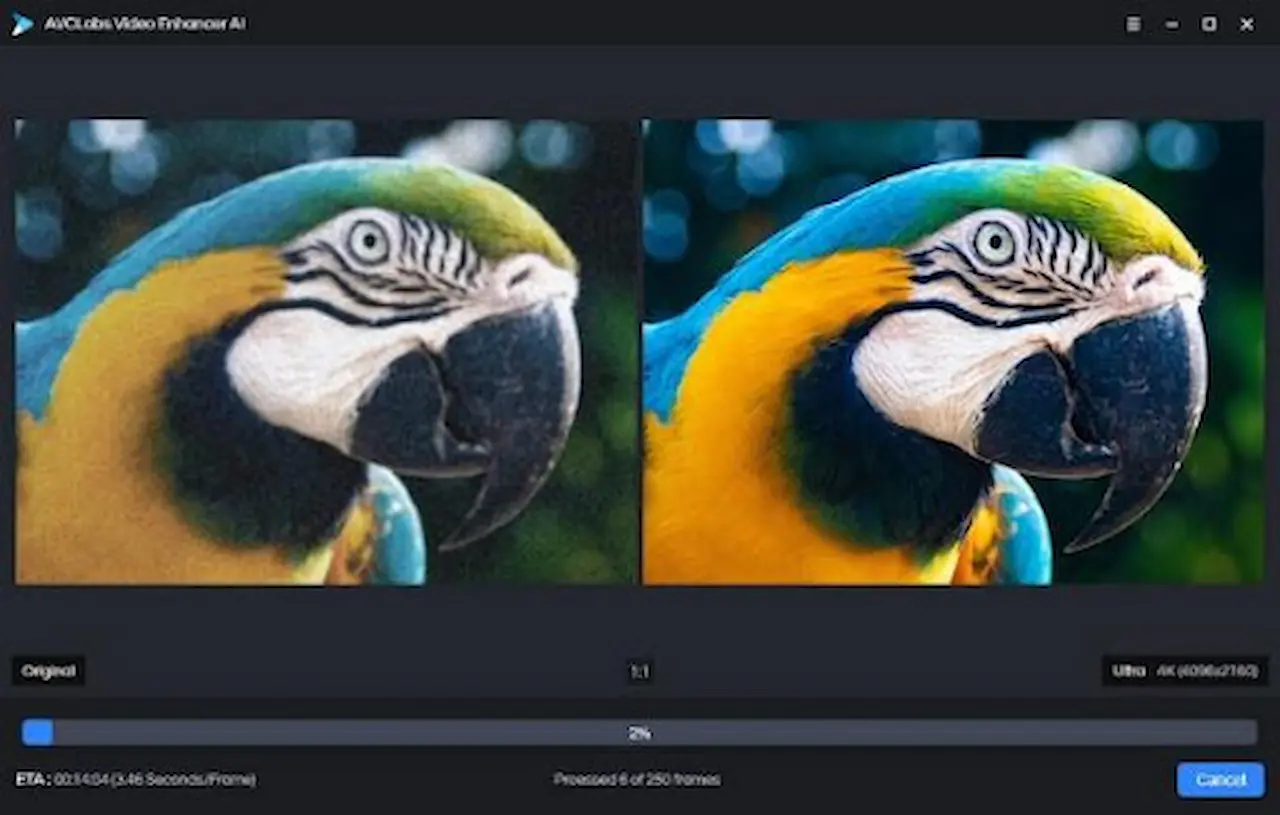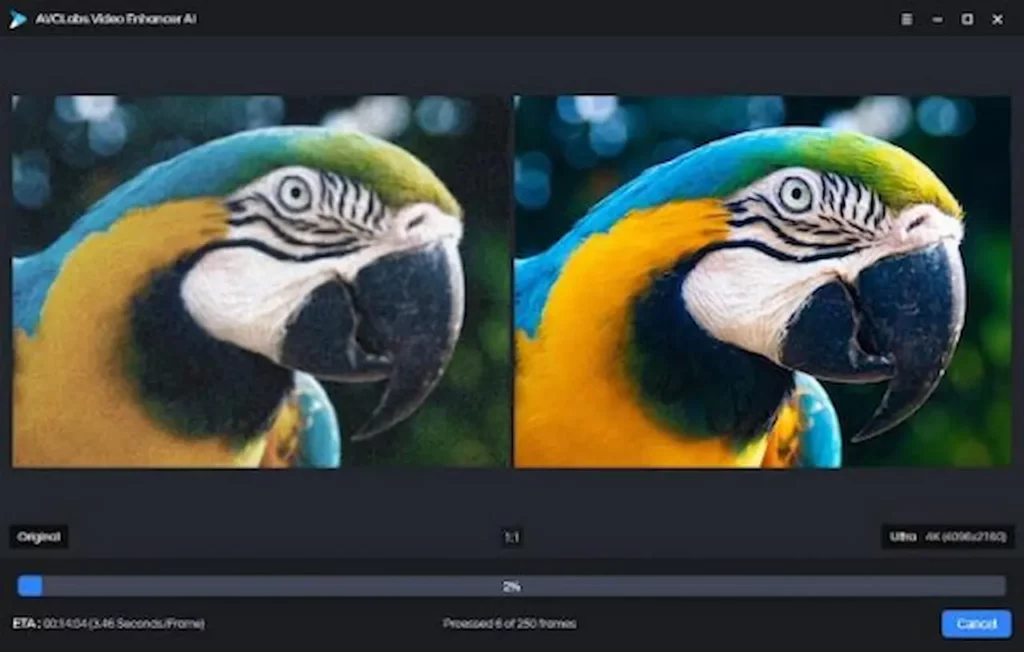 Conclusion
That's all the information you need to start upscaling your low-resolution videos right away.
We have outlined the three most sought-after programs to upgrade any video. Which video upscaler you choose to enhance videos depends on your individual preferences.
But as far as our recommendation goes, use HitPaw Video Enhancer to get professional-quality results. With this tool at your disposal, upscaling a video is at your fingertips, even if you're using it for the first time.
Have any thoughts on this? Let us know down below in the comments or carry the discussion over to our Twitter or Facebook.
Editors' Recommendations: