Acethinker iPhone Screen Recorder lets you record your iPhone screen without jailbreak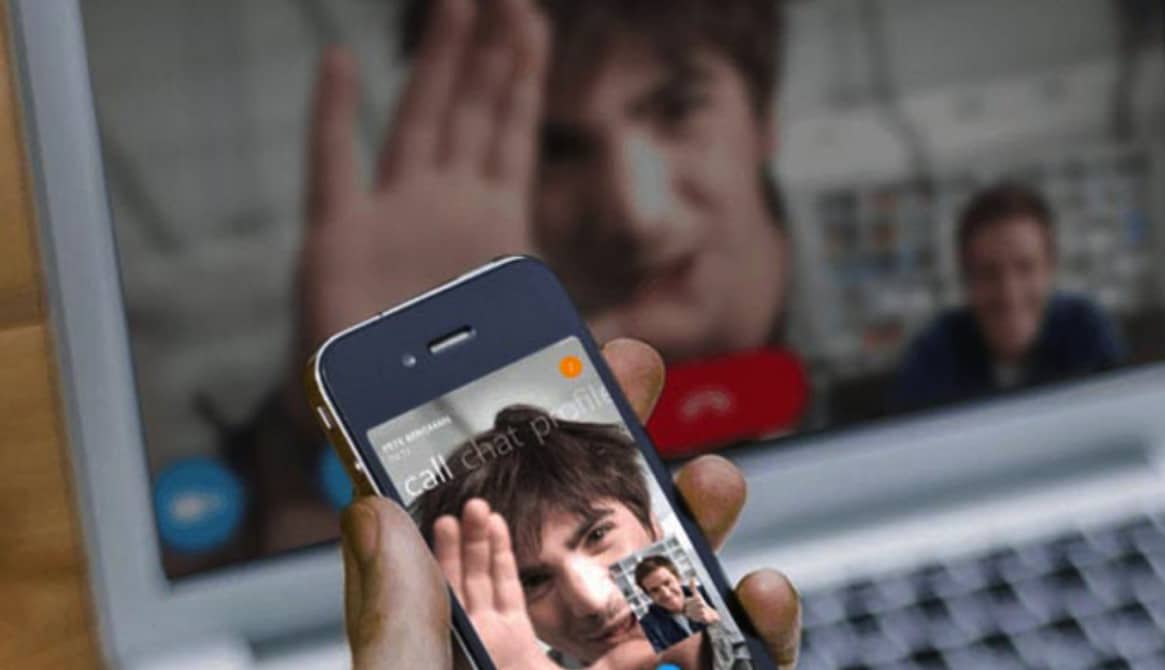 Have you ever been in a position where you need to record screen iPhone? There are a number of reasons someone would want to do that. Perhaps you're a gaming YouTuber and you need to record a gameplay video, or perhaps you'd just like to show your friends a conversation (It's okay ladies; we know, and we won't judge, so don't hide it). No matter what the reason is, eventually most people need to record their phone screen and find themselves wondering what to do. Android users are lucky to have a built-in screen recording software, but is there anything iPhone users can do?
There aren't too many screen recording apps for iPhone that don't require you to Jailbreak your phone. Acethinker iPhone Screen Recorder is one such app that allows this, and it's one of the best on the market. As well as allowing users to record their iPhone screen, this app allows them to project the screen to their Windows/Mac computer by just pressing a button.
Acethinker Screen Recorder for iPhone Key Features
Mirror Screen onto PC and Stream in HD
This great little tool allows users to connect their iPhone/iPad to their Mac or PC wirelessly over AirPlay; casting their phone screen to the computer. If you need a little more then you'll find this app has the best response time for capturing screencasts. To put it simply; there's no lag between what happens on your screen and what shows up on the computer.
Acethinker iPhone Screen Recorder lets you stream in full HD without the need for an internet connection. This app lets you stream whatever you want; whether it be an image, music, or a video, it can call be seen on the big screen.
It Couldn't be Easier to Record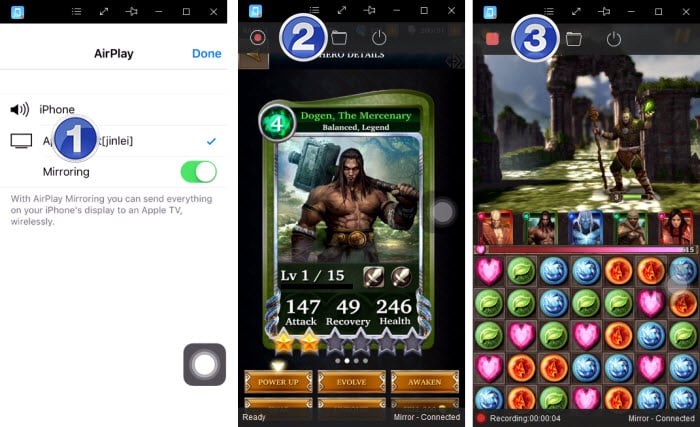 What stands out the most with this app is the way it handles recording videos. Storage is a major issue with most o the screen recording apps on the market right now. Acethinker Screen Recorder for iPhone is able to solve the problem with storage, because of the way it records videos. All the recording is handled and done on the computer, so there's no need to worry about storage issues.
Recording a video is as simple as pressing the red button on the dialog box that pops up and you're good to go.
Don't forget that you can record more than just games with this screen recording app. You can record anything you want; whether it be a video or that conversation you want to take a look back at later. This app can help you record your screen, no matter the reason why or what you intend to do with the video.
When you're done you can save the recording as a screenshot, as a video, or even in GIF form if that's what you need.
Share the Completed Video
What's the point of taking the time and effort to record a video if you don't actually share it with people? There isn't one. That's why Acethinker makes it easy to send or post your recorded video wherever you need it. Just send it back to your phone and you're ready to share it with whoever you want!
The Verdict
When it comes right down to it, Acethinker Screen Recorder for iPhone does exactly what it says on the tin. The lag on streaming is barely noticeable, and you can record anything you want without interruption.
The app can be downloaded on a free trial basis on Windows and Mac. When the free trial period runs out then the software can be bought for the low price of $29.95. Luckily, you can get the software at only $19.95 at below links,
► Windows Version: https://goo.gl/D0CzEq
► Mac Version: https://goo.gl/yR3H5E
Follow us on Flipboard, Google News, or Apple News