Add friends 10x faster with the new Nintendo Switch 5.0.0 update
12-digit codes are no more, finally!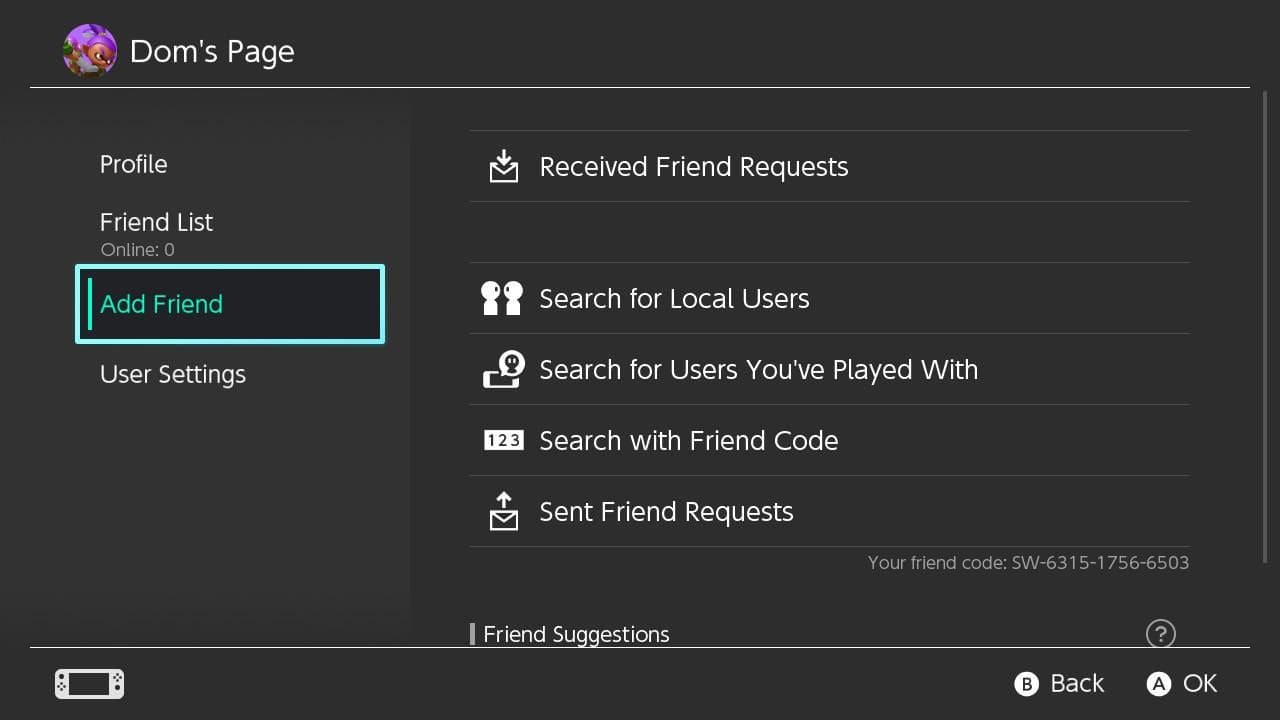 Nintendo hasn't made it easy to find and add new friends on the Switch, as it is still required a user to enter a 12-digit friend code manually. The annoying process ends with the new 5.0.0 update on March 13.
Starting March 13, you will now be able to select an "add friend" option that has another option for "friend suggestions." In this, you can add friends you have played with on Nintendo apps, Wii U, or 3DS, along with friends and followers on social media platforms like Twitter and Facebook. Toss away those annoying 12-digit friend codes; you don't need them anymore.
The new update also includes new monitoring systems for parents. Any videos that are captured on the Switch will now follow the standard ESRB rating system. The parental control app also allows parents to whitelist games they deem okay for their kids.
For those Switch users like me, who buy their games digitally, the update will now prompt users whenever a pre-purchased game is available to play along with new software and updates that are in process. Switch users will get real-time updates on what their devices are updating or downloading.
Nintendo has been on fire lately with Kirby Star Allies releasing on March 16, Nintendo Labo building kits releasing on April 20, and later we will see more of the unexpected Super Smash Bros. game at E3 2018. What a time to be alive for Nintendo fans.
Is there anything Nintendo missed this update? Let us know what you're thinking in the comments below. 
Follow us on Flipboard, Google News, or Apple News