All the wonderfully whack tech we found in July
I'll take my personal submarine and butt plug to go thanks.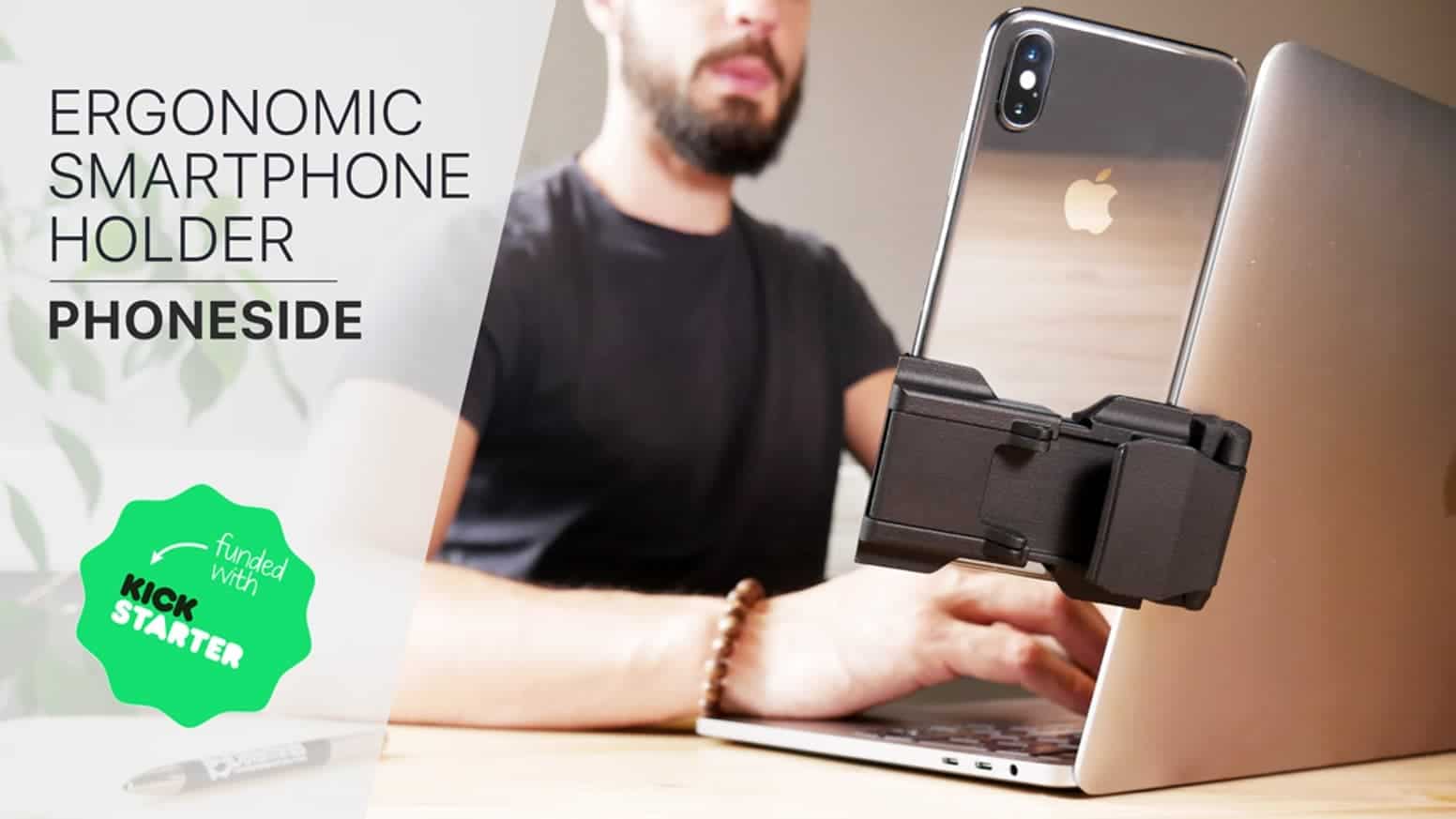 Every month here at KnowTechie (or for as many months as the patience remains to write such a thing), we're going to take a look at some of the most question-mark-inspiring, most this-could-be-innovative, most ridiculously inane, weird and sometimes pointless tech that somehow made it through the approval process and into the marketplace.
Another month has passed here in the fractured states of what used to be America. The civil unrest mixed with a pandemic and political strife hasn't slowed down the tech industry too much, even with bullshit antitrust hearings, tech keeps on churning. A quick note on that since it's so fresh: Twitter, Facebook, and Google are all free. They are not and cannot be monopolies. Do your research.
So here we are, just a few short months away from either the biggest landslide election in history or the biggest riot in history. That's why tech is so great, not only is it often functional in how we live and thrive on a daily basis, but it's a hell of a distraction. So what do we have this month to distract us from the blubbering hellscape outside our windows? Let's find out.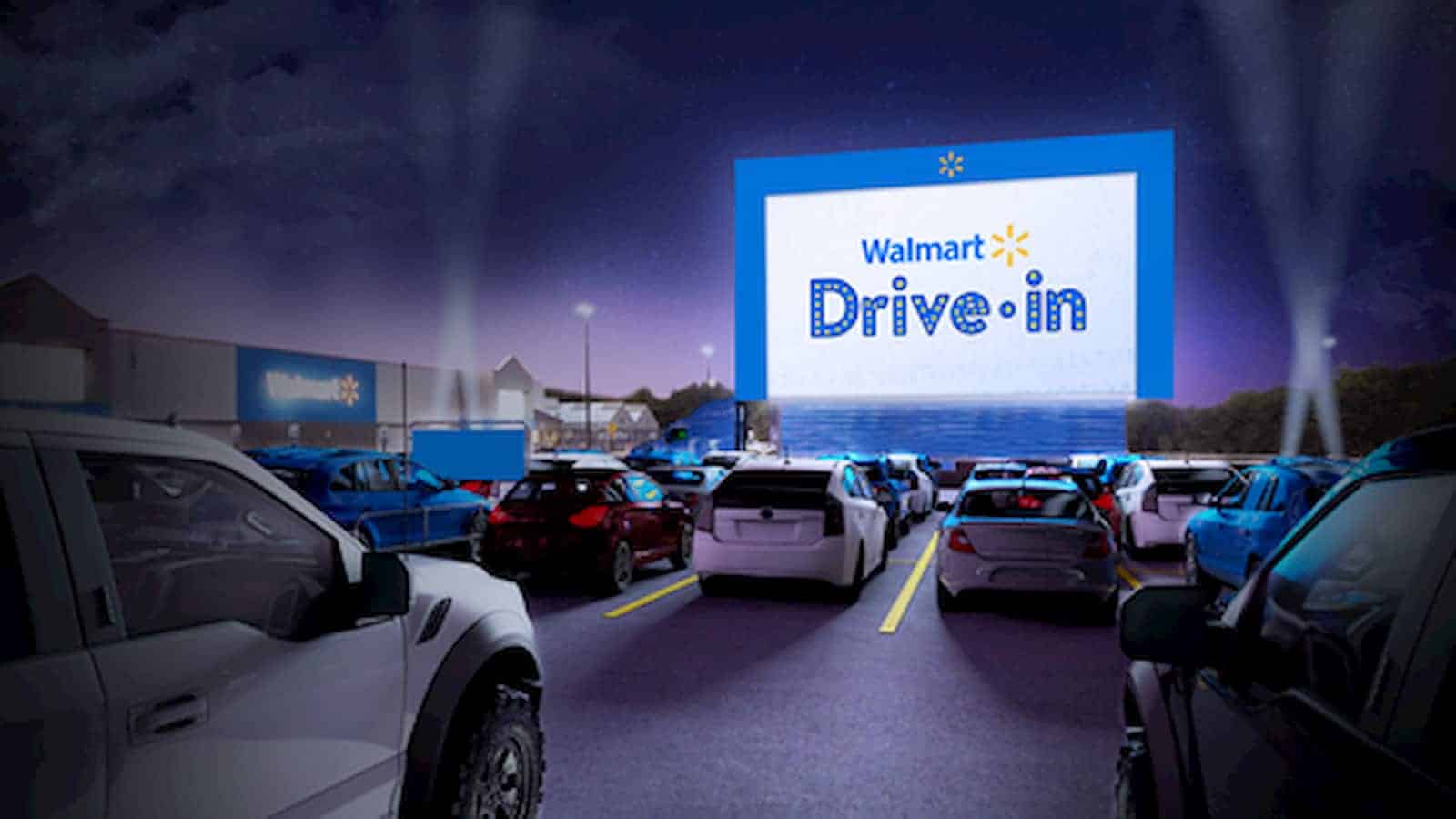 This is actually quite brilliant. One of the hardest-hit industries has been the movie theaters, as packing people into an enclosed space during a pandemic is just a bad idea. This has caused delays in movie releases and suspended productions. Walmart to the rescue! Partnering with Tribeca (Tribeca Film Festival), Walmart will be transforming 160 of its store lots into drive-in theaters through October. It will also be holding interactive video camps for kids through the Walmart app. Toilet paper and family entertainment in one place, can't lose.
Quick demo video of the CGHR being used in #AnimalCrossingNewHorizons #acnh #AnimalCrossing! pic.twitter.com/r9z52oOK6m

— buttplug.io 🍑🔌 – Open Source Sex Tech (@buttplugio) June 29, 2020
Meet Therabody's All-New TheraFace Mask
TheraFace Mask is a breakthrough FDA-cleared LED skincare mask with added tension-relieving vibration therapy. Clinically proven results include firmer, smoother, healthier-looking skin with a visible reduction in fine lines, wrinkles, and uneven tone in as little as 8 weeks
Let's pivot real quick from family-friendly to disturbingly erotic. We already know how much Josiah loves Animal Crossing. Pair that with his propensity for sexual aids then this butt plug connected via a haptics router to Animal Crossing should keep Josiah busy until the next pandemic. In fact, it might be why he's been offline all this week. It's a cute use for the tech, but I prefer my eroticism to come from Mario Kart.
This phone holder for your laptop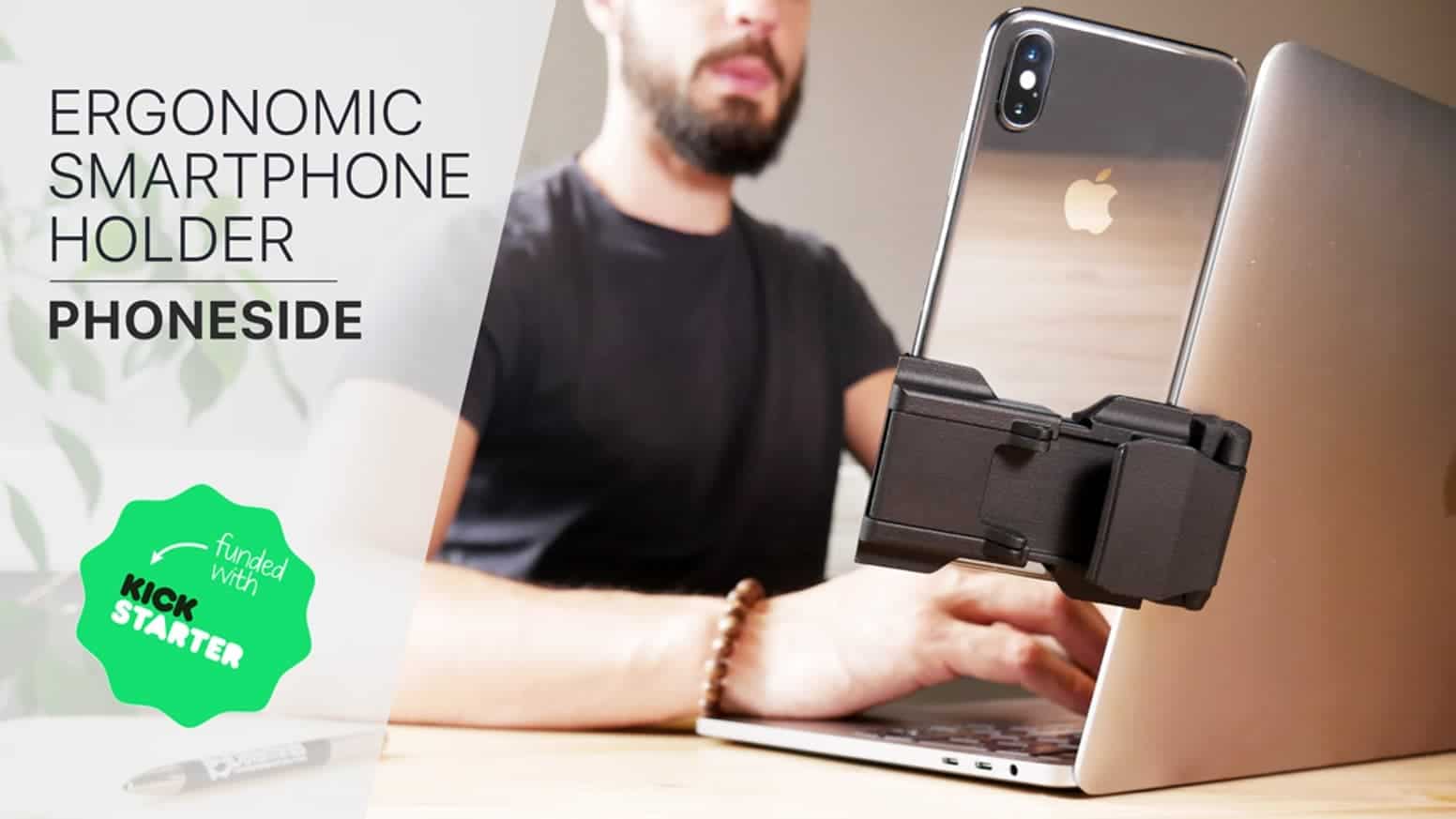 According to research, Americans check their phones 96 times a day. Well, what if there was a way that you could check your phone infinite times a day because it's propped up in your eye line like a monitor? That's what Phoneside offers, a successfully funded Kickstarter for a phone stand for your laptop (or monitor). Keep your phone in your face all day long. Apparently having to look at your phone while on the computer causes neck pain based on one animated gif on the page. It's a ridiculous escalation for a society already too indebted to our smartphones.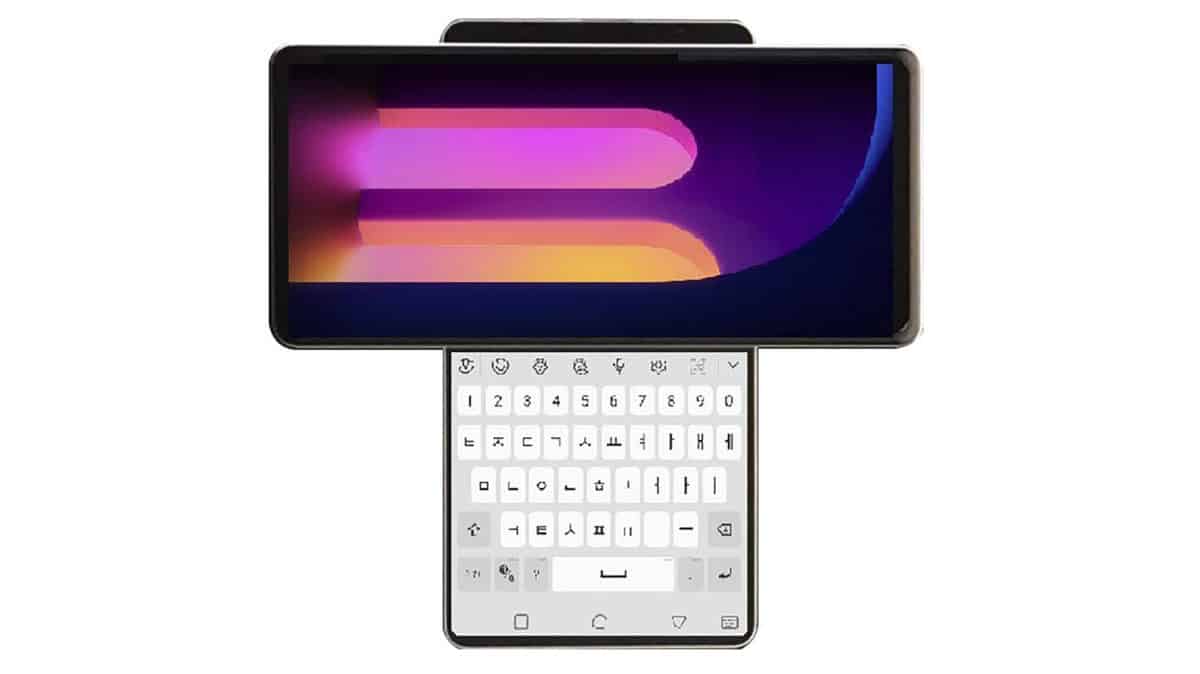 Speaking about smartphones, how about one that rotates? Because, the auto-rotate feature is such a pain in the ass right? But this is a bit different. Not only does the main screen physically rotate, but it reveals a smaller screen at the base of the "T" that is either used as a keyboard or additional viewing space. It's weird, but considering the mixed reactions to folding phones, perhaps it's time for a new angle for smart phones to take. The LG Wing has no release date yet, but I'm looking forward to other manufacturers thinking this is the next best way to advance smart phone tech (it's not).
C'mon now. It's not that hard to just wear a cloth mask in public spaces. You wear pants right? Just wear a damn mask you fucking coward. Do it for the good of the many. If you want to go hardcore in the other direction, then you may want to check out BioVYZR, in the midst of a successful Indiegogo campaign. It's basically a space helmet with a battery, fan, side windows and three airflow settings. It's something out of an 60s sci-fi movie that takes place in the year 1985. I expect to see plenty of these on the street, worn by men on Segways, recording the experience with their Google Glass.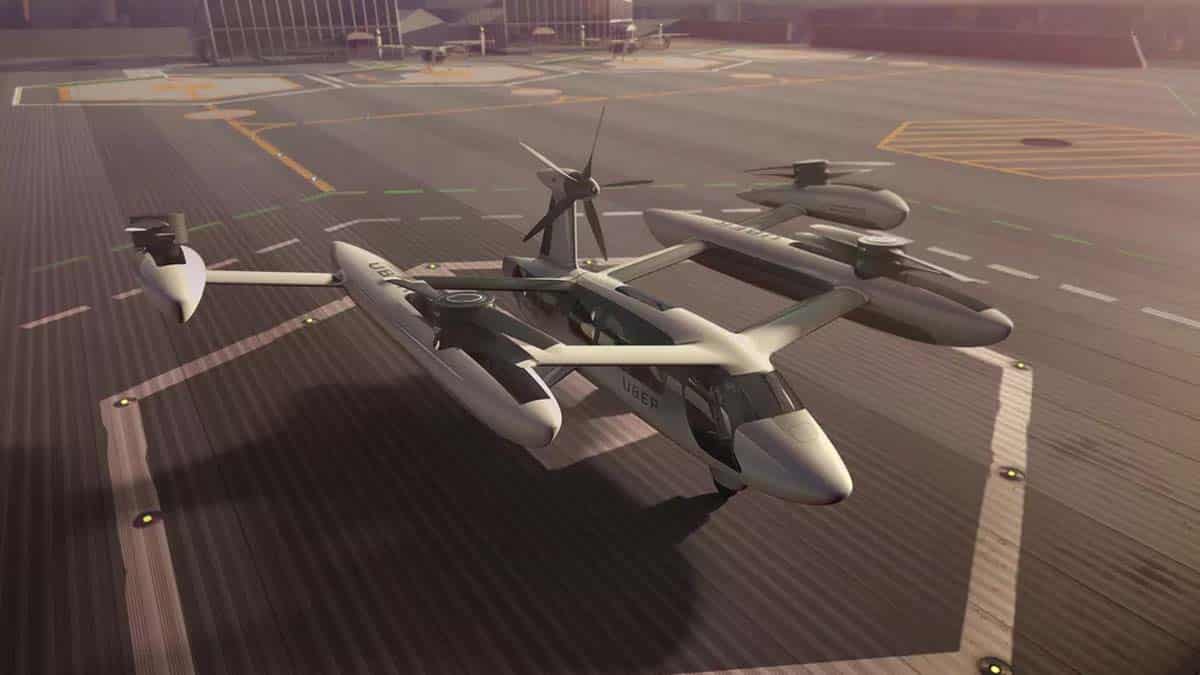 We're still a long, long way away from flying cars. Sure, there have been some prototypes and ideas floating around, but the reality is that humans cannot be trusted with flying cars. They can barely drive straight. Can you imagine the infrastructure needed for flying cars to exist? Just think about how complex flight paths are now. Regardless, one industry thinking about it is the insurance industry, already making predictions about market growth and costs. It's all speculative dreaming. We'll be dead before flying cars are a normal way of transportation.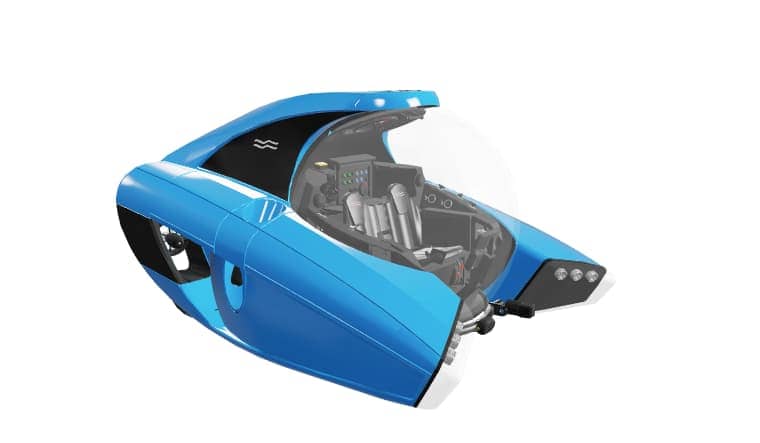 It doesn't exist yet, but for only €975,000 you can purchase your very own private submarine. The NEMO includes the submarine and 12 days of full-time training at a private facility. The NEMO can only be delivered to Curaçao or The Netherlands, but that shouldn't be a problem for people rich enough to spend nearly a million dollars on a submarine. Just make sure you have a modified yacht to launch your NEMO from.
The eBussy from German mobility company ElectricBrands is an electric vehicle that costs between $18k and $33k depending on specs. It only pushes 20HP but its standard version offers about 124 miles of range and 737 lb-ft of torque, good for most adventures. But the real selling point is the 10 different body types available depending on need. It's hard to explain in words, so here's a video.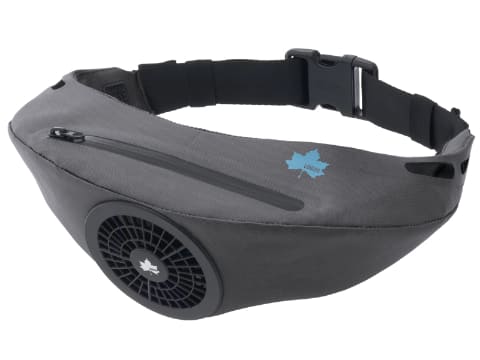 This fanny pack has a built in fan. If you've ever been to Disney World (or the 1980s) then you know fanny packs have a place in society. They are still being sold, though I think the marketing has changed a bit since their inception. Regardless, this one has a fan built into the pack so you can cool up your shirt or down your pants, since that's where the sweaty action is anyway. It's innovative and weird and is the perfect accessory to beat the summer heat and end this article.
Have any thoughts on this? Let us know down below in the comments or carry the discussion over to our Twitter or Facebook.
Editors' Recommendations:
Follow us on Flipboard, Google News, or Apple News